Show Support For These Female-Led Brands For International Women's Day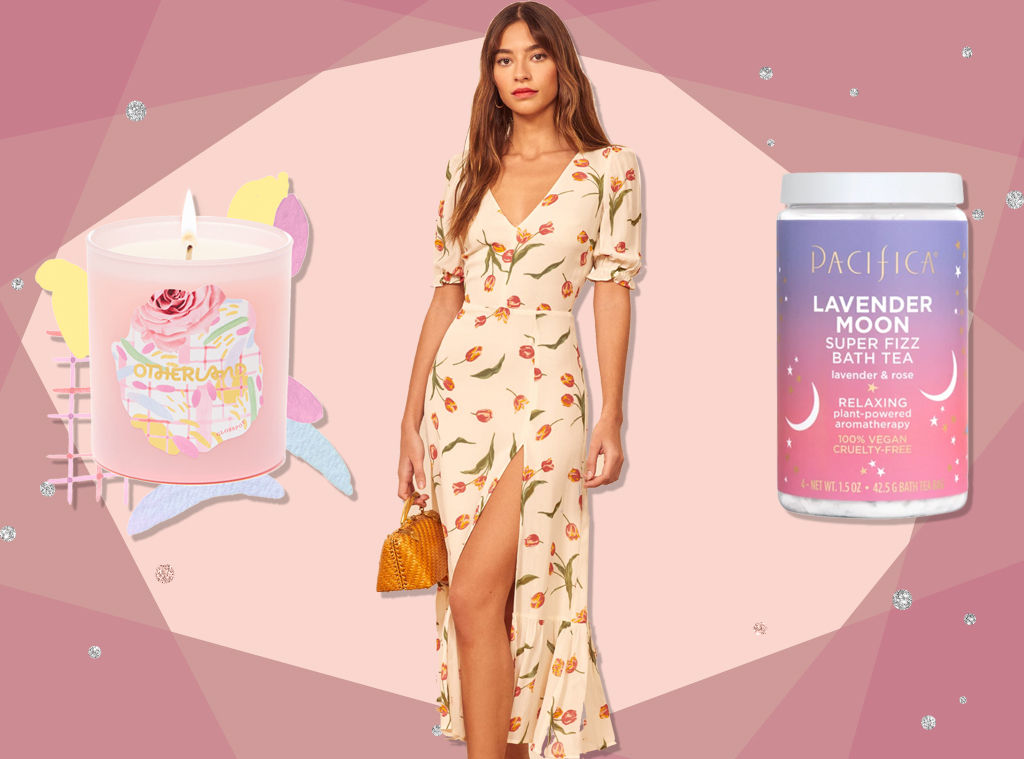 E! Illustration
We love these products, and we hope you do too. E! has affiliate relationships, so we may get a small share of the revenue from your purchases. Items are sold by the retailer, not E!.
With International Women's Day coming up on March 8, we bet you're wondering how to celebrate. May we make a suggestion? How about shopping some seriously awesome businesses owned and run by women?
Women are running some pretty cool companies these days, whether they're disrupting the pink tax with personal care and shaving products, or redefining what it means to shop for fashionable goods. And there's beauty products galore, from skin care to makeup. Need a new deliciously-scented candle? There's a women-founded company for that, too!
So why not spend your International Women's Day supporting a fellow female's inventive business? Shop our picks below to get you started!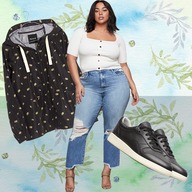 Read
Sustainable Fashion Finds We're Loving This Month
Yael Aflalo created Reformation in 2009 as a response to the wasteful practices she saw during her time in the fashion industry, and the destructive impact of production on the environment. Now, as the CEO and founder of the company, she's revolutionizing the industry and proving fashion and sustainability can coexist. We think everything Reformation offers is stunning, but this gorgeous viscose dress is a great place to start.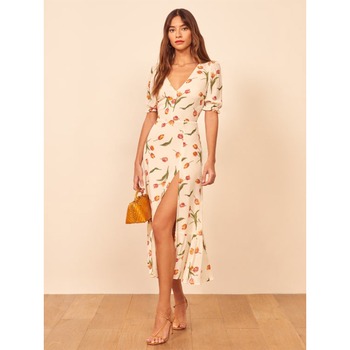 Emily Parr was facing a dilemma: why couldn't she find a face wash that could wash the congestion from her face? After buying and trying so many face washes that couldn't do what they claimed, she created HoliFrog to address the neglected category of face washes and help others revive their relationship with their first bathroom love, and give their skin the freedom to function. This face wash is the bomb for those with dry, dehydrated skin thanks to with nourishing antioxidants, jojoba, and moisture-preserving ingredients.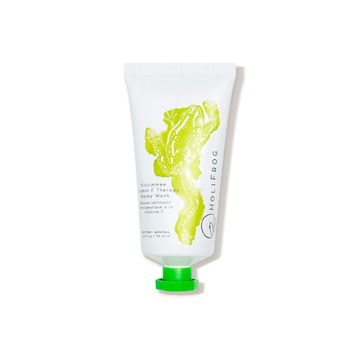 10 years ago, Kristine Deer founded one of the first specialty activewear brands: K-DEER. Not only is her fitness gear high-quality and high performing for fitness buffs and athletes of all types, but her Signature Stripes leggings have raised well over $150,000 for a variety of charities and communities in need in less than five years. We love these Cathy leggings named after named after philanthropist and human rights activist, Catherine Zahn, who started The Giving Three Foundation to educate children in third world countries. Buy these, and 5% of the cost goes to her foundation.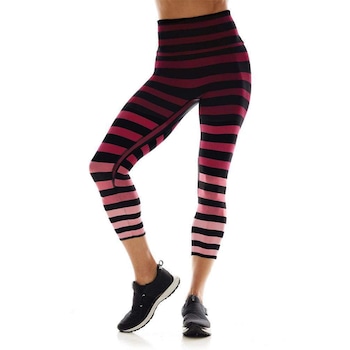 Sasha has always been close to nature, and saw the benefits of health and wellness practices rooted in nature. Later, she spent years working as a branding executive in the fashion and beauty industries. After taking a sabbatical, her mom suggested she read the ingredient list on her favorite lip balm, and Sasha was shocked to learn how many ingredients were unsafe. She launched Ilia with a mission to recreate her favorite lip balm. This award-winning tinted lip conditioner is the company's first offering, with the perfect blend of color and nourishing balm-like goodness.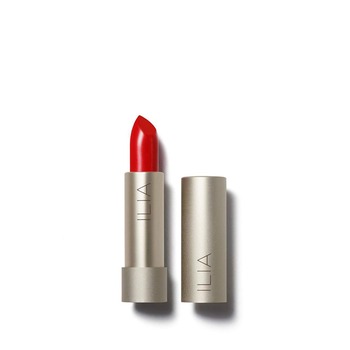 Of course you know that Good American is Khloe Kardashian's brand, launched in response to the fashion industry's lack of inclusive sizing, especially in denim. But the company also boasts Emma Grede as their powerhouse CEO and co-founder, helping to lead the industry in a new direction by focusing on celebrating all dimensions of female power. Since its explosive denim launch back in 2016, Good American has since expanded into a full line of ready-to-wear, dresses and activewear. But we love a classic, so make sure you grab these jeans in sizes 00 to 24.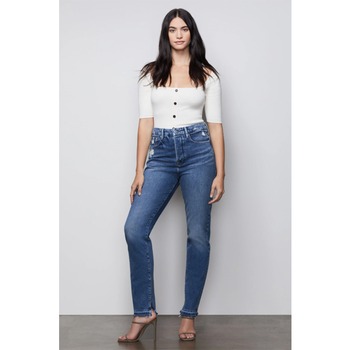 The ocean, sun, earth and atmosphere all inspired Jenefer Palmer to create Osea, a non-toxic, synthetic-free skincare brand that launched back in 1996. Palmer was drawn to the healing benefits of seaweed and called upon the ingredient to create a line of truly outstanding moisturizers, cleansers, oils, masks and more… and yes, all of them really do what they say they do! Also? Her daughter, Melissa, is the company's CEO. Anything you choose from Osea is a winner, but we love their Ocean Cleansing Milk for melting makeup and environmental debris.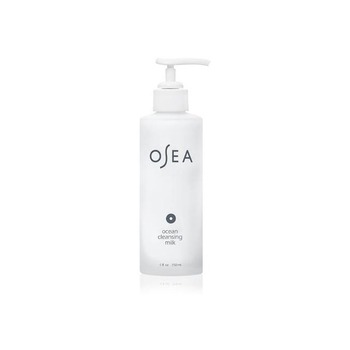 Innovative candle brand Otherland was borne of founder Abigail Cook Stone's desire to build a different kind of candle. She loved art and interiors, and wanted to find a way to elevate everyday life with extra verve… but she also couldn't find candles that weren't too expensive, or budget-friendly candles that weren't lacking in design or overly sweet smelling. That's where Otherland lives, with a collections of beautifully-designed, stunningly-scented candles with intoxicating scents like Glosspop, calling back to 90s nostalgia. (In case you didn't know, we're obsessed.)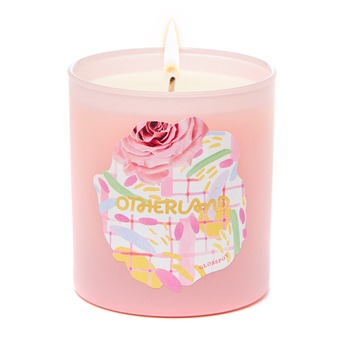 As the founder and co-CEO of EO Products, Susan Griffin-Black is one of the early pioneers of the clean beauty and personal care movement, as well as a leader in the naturals space. Plus, she champions conscious, purpose-led businesses around the world. EO products are manufactured in a zero-waste factory, and the company is B Corp Certified. You can't go wrong with anything EO, and they have a lot to choose from. But this combo deodorant pack is great for when you're on the run from the gym to the office, and everywhere in between when you need a little freshen up.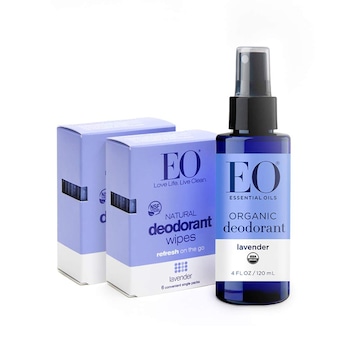 Molly Hayward is the founder and Chief Brand Officer of Cora, a modern, socially conscious women's personal care company. Cora is dedicated to restructuring the narrative around topics like menstruation and postpartum, and providing better choices for women as they take care of themselves and their bodies. With every monthly supply of period products sold, Cora donates sustainable menstrual products and reproductive health education to girls in developing countries and has provided more than 10 million menstrual pads to-date. Buy this tee, and you'll give a three-month supply of pads and health education to a girl in a developing country.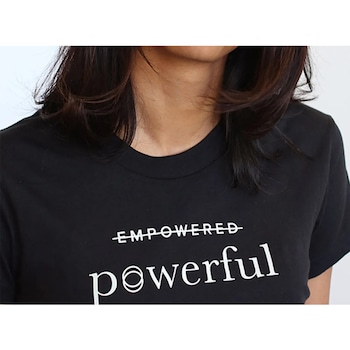 Kopari is known for creating incredible skincare products built on the foundation of organic coconut oil, but they do so much more than that. Co-founders Gigi Goldman and Kiana Cabell helped build 20 homes to house 20 local farming families in the town of Davao, Philippines, and introduced clean water access to village families for the first time and donated school supplies to the 180 children. Support Kopari's efforts to build an additional 20 homes by getting their bestselling Coconut Body Milk, a quick-absorbing lotion that's great for dry skin, and smells deliciously like… what else? Coconuts.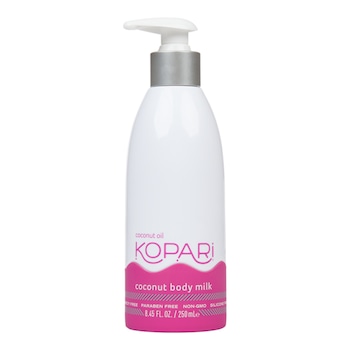 Boston Proper is known for their travel-friendly clothing that withstands both long-leg flights and overstuffed suitcases without wrinkling, but they have a full ready-to-wear line designed to make women of all ages feel confident in their clothes. CEO Sheryl Clark says the brand is focused on bringing the things that happen in your life when you get older to the table when making every decision about your collection, so you have clothes to meet every need. We love this cute and stylish blazer, perfect for dressing up for work, or dressing down with jeans.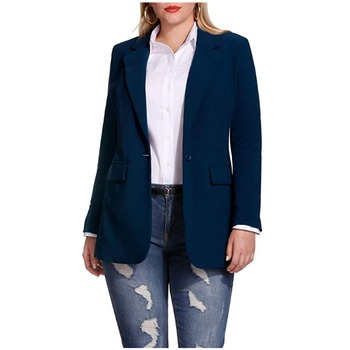 You've probably seen Pacifica Beauty everywhere from Ulta to Target, but do you know its creator, Brook Harvey-Taylor? She founded the brand way back in the 90s before clean beauty was a big marketing buzzword. Not only did she want to offer beauty products that are cleaner than their counterparts, but she crafted the brand to be more affordable, too. Case in point? This delightfully fizzy bath tea, scented with stress-reducing lavender and a hint of rose to add a little extra oomph to bath time.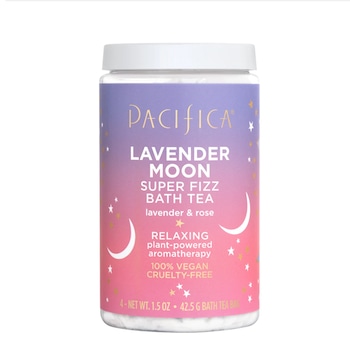 Two years ago, Kate Westad was planning for a trip to Paris when she hit a packing wall: she couldn't figure out a way to pack all her beauty, cosmetic and toiletry items without lugging a ton of jars and big bottles around. Combining her passion for beauty products, design, and sustainability, she launched Palette The Original High Fiver to provide a simple and inventive solution to reduce single-use plastics. It makes packing way easier, and you can use all your favorite full-sized beauty products with ease while eliminating waste.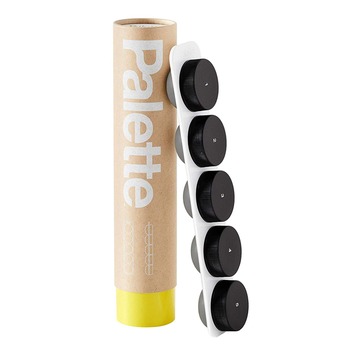 Relying on tradition and a deep-seeded passion for clean beauty, Nancy Twine left her position as Vice President of Commodities Sales at Goldman Sachs in 2014 to follow her dream of becoming a clean beauty entrepreneur. And with that, Briogeo was born, inspired by a family tradition of formulating personal care products from scratch at home. In just five years, Briogeo became the fastest-growing hair care line at Sephora. It's not hard to see why, 'cause everything they offer is awesome. Nab this heat protectant creme to keep your tresses safe while you're heat styling.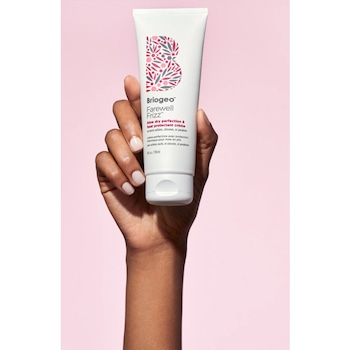 Julia Wills co-founded Herbivore Botanicals back in 2011 when she and her husband were looking for natural products to help heal his eczema. Willis had just finished studying at Bastyr University for natural medicine, so she put her formulating skills to work when she received a soap-making kit and created a gentle and natural soap without toxins and chemicals. The soap worked, became a big hit among family and friends, and prompted sales on Etsy. Today, Herbivore Botanicals has a cult following and a stunning collection of skin care items, like this night treatment that hydrates and brightens your skin.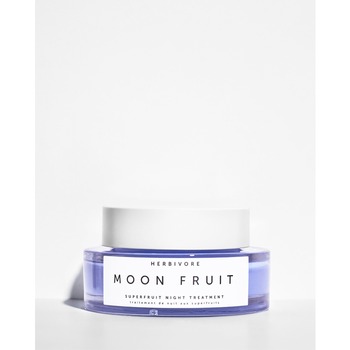 Michelle Cordeiro Grant has worked with tons of recognizable brands, but it wasn't until she started working with Victoria's Secret that she realized how much of the $13 billion lingerie industry was dominated by that one brand with one point of view. So she decided to put her expertise to work and create a new lingerie experience, which she calls "Leisurée." And that's how Lively was born. There's so much to love from Lively, but this bralette for the bigger-busted ladies among us has a soft liner and inner supportive sling for the utmost in comfort.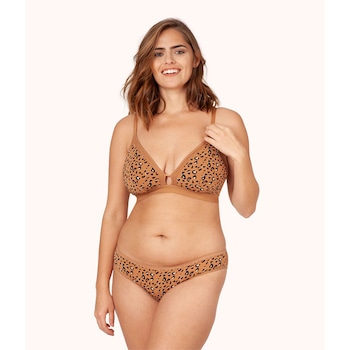 Amanda Chantal Bacon is widely known as the founder of cold-pressed juicery Moon Juice, but she's since expanded into a leader in the plant-based movement by expanding her empire to include snacks, supplements, and now, superior skincare drawing from the power of adaptogens. One of her latest products? The deeply hydrating Cosmic Cream, relying on adaptogenic ashwagandha and schisandra to help improve elasticity and firmness and protect collagen. Meanwhile, silver ear mushroom and hyaluronic acid help minimize the appearance of lines and nourish the skin.
Georgina Gooley got the idea to start a female-first shaving company when she realized that a pink razor was more expensive than a blue one, and had shaved with men's razors for years. So she put her experience in the advertising industry to work and built a bran dedicated to overhauling the shaving experience for women. The result is Billie, a subscription program that sends you high-quality blades at an interval that works with your shaving schedule, all without the pink tax. There's also some incredible shave and body lotions that you won't want to pass up!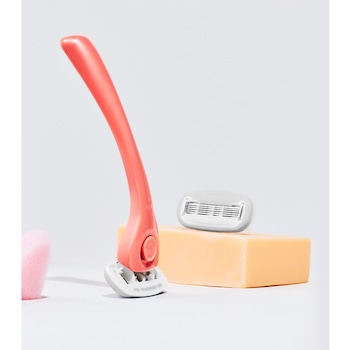 Katrina Lake is the founder and CEO of Stitch Fix and the youngest woman ever to take a company public. She came up with the idea for the company just eight years ago, and since then, has turned it into a company worth $3 billion serving millions of clients across the U.S. and U.K., while employing 6,000 people. The mission was to build an online personal styling service that changed the way people discover clothes they love. With thousands of brands to choose from and prices as low as $25 per month, what are you waiting for? Sign up for a subscription today!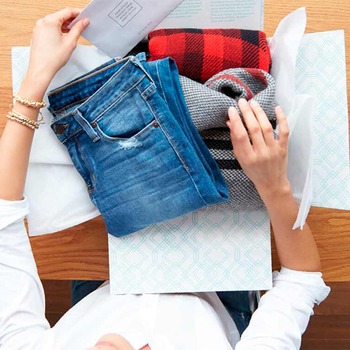 Speaking of Good American, make sure you grab their bestselling jumpsuit before it sells out again! Or, grab this $30 pleated skirt with hundreds of 5-star reviews on Amazon!
Source: Read Full Article