90 Day Fiance Fans Dont Think Yara And Jovi Will Last. Heres Why
Part two of the tell-all for "90 Day Fiance: Happily Ever After" Season 6 aired on August 22 — and there was plenty of drama!
Jovi Dufren and his wife Yara Zaya made headlines this season due to his frequent travel for work and his love for partying, which left Yara frustrated since she was without help for their newborn daughter, Mylah. Yara has made it clear on a few episodes that she would rather live in the Ukraine instead of Jovi's native Louisiana, and now fans don't think the married couple will last. 
One Reddit user commented, "If Yara moves to Ukraine with two kids expecting Jovi to travel there to see all of them, you know that will happen for a bit up until he decides it's not fun enough for him on his 'shore leave.'" They further opined that Jovi "will gradually start staying in New Orleans more and more until the marriage totally fizzles out." Fans on Twitter seemed to agree their relationship took a turn, as one wrote, "He loves the strip clubs & his friends more than his family." Another added, "Jovi and Yara are on different pages in totally different chapters."
But Yara also seemed to reveal some huge news for the couple…
Yara Zaya could be pregnant with her second child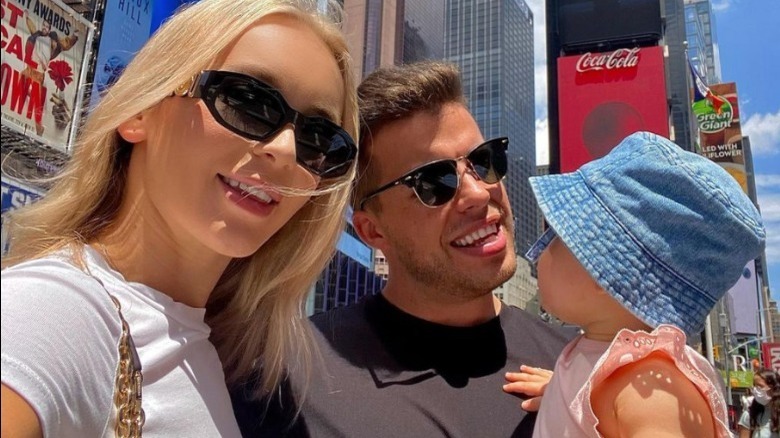 Yara Zaya and Jovi Dufren might be expecting their second child together, according to Us Weekly.
Yara remained coy on part two of the tell-all for "90 Day Fiance: Happily Ever After?," but her remarks raised a few eyebrows. "I don't have my — how do you call that, Jovi? — period already for a long time," she said, adding that she had not taken a pregnancy test. Jovi's mother Gwen, joined the reunion via video chat and seemed to think another grandchild was coming soon. "Yara, you're pregnant," she said (via InTouch Weekly). Yara did not give a definitive answer one way or another, but noted that she would move back to Ukraine if she had two kids, which Jovi claimed he is okay with. "If that's the best thing for our family, then I'll do it," he remarked (per Us Weekly).
Still, it seems like drama follows the couple wherever they go — and their future seemed rocky on the season finale, per InTouch. Although Jovi admitted his love for Yara, he did not appear ready to ditch his partying lifestyle for full-time parenthood. Things appear sunny between them on Instagram, but we will be watching this space!
Source: Read Full Article