Are Kylie Jenner and Drake Still Friends? Here's Where Their Relationship Stands Today
When it comes to Kylie Jenner and Drake's relationship, it seems they enjoy keeping the world guessing. Ever since their short-lived fling, many have wondered whether these two celebrities would take their friendship to the next level and finally confirm ongoing speculation surrounding their close bond. So where do Jenner and Drake stand today?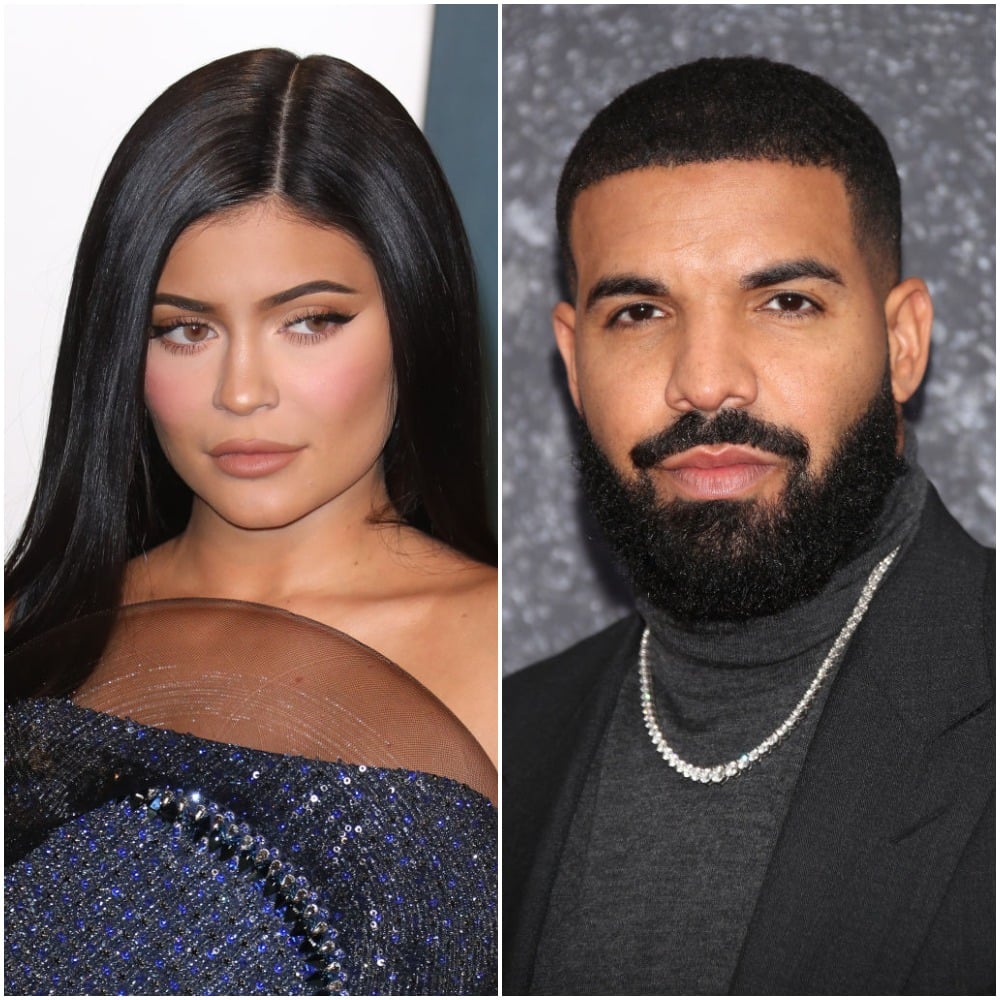 The pair sparked hook-up rumors in October 2019
Although Drake has always been a close friend of the Kardashian-Jenner family, many fans recently found themselves questioning whether his relationship with the makeup mogul was more than just platonic.
Romance rumors surrounding the pair kicked into high gear in October 2019 after Jenner split from her boyfriend of two years, Travis Scott.
To fans, it appeared that Jenner and Drake's friendship had the potential of blossoming into a romance.
However, sources close to the reality star told People the pair were "just friends," despite hanging out "romantically."
"He and Kylie have been spending time together recently," a source said. "They've been friends for a long time and Drake is very close to the family."
While the insider insisted that Jenner and Drake were nothing more than just friends, fans weren't convinced. Some were sure the pair had romantic feelings for each other.
Their speculation grew even more when Jenner was spotted getting cozy with Drake while attending his 33rd birthday party in late October.
According to Us Weekly, onlookers noticed that the Kylie Cosmetics CEO was "never too far away" from the rapper during his mobster-themed bash.
"She spent the most time near Drake and his friends," one source said. "Kylie was rapping to songs and dancing with her friends while she was next to Drake, but they weren't dancing together. They seemed to have a connection, though."
Having a serious relationship was never the plan for Jenner and Drake
Though Jenner and Drake appeared to be moving toward a romantic relationship, sources revealed the pair wanted to keep things casual between them.
"Drake has always had a thing for Kylie and it's mutual," a source explained to Us Weekly. "They hang out here and there and have been more recently than in the past because Kylie is technically single right now and the two of them live so close to each other."
While they both reportedly had feelings for each other, Jenner apparently didn't want a serious relationship with the rapper.
According to Page Six, the makeup mogul was against the idea of going down that road with Drake. One source claimed this was partially due to him being a "notorious womanizer."
"She's smarter than that," the insider said.
Though his womanizing days were allegedly behind him, Jenner still wasn't convinced. And because she didn't want them to become romantically involved, the rapper soon gave up the chase.
"Drake has definitely moved past any type of romantic feelings towards Kylie and it's purely platonic between them at this point," a source told Hollywood Life in December 2019.
The insider added that though there was some flirting going on between the pair, all of it was just "in good fun, and there was nothing really serious that came out of it."
Where does the duo's relationship currently stand?
Jenner and Drake have apparently remained in the friend zone but continue to love and respect each other.
"Drake feels like he's on good terms with Kylie and he believes they're on the same page in terms of where things stand between them now," the Hollywood Life insider said.
Because they have so much history together, the pair reportedly didn't want things between them to get complicated and would rather keep their friendship going.
"They know what they would be getting into if they decided to take it any further and it's safe to say that being flirting friends is the way to go," the source continued.
While many of us would have loved to see Drake and Jenner's friendship turn into something more, it's clear they're also happy as friends.
Source: Read Full Article