Ellen DeGeneres Plays Matchmaker: Celebrities She Has Tried to Pair Up
Ellen DeGeneres has established a reputation for playing matchmaker in Tinseltown. Let's just say the daytime talk show host has a way of discovering who her guests find attractive, and who they would consider hopping under the covers with. From her segment "Who Would You Rather" to her playful and inquisitive nature, Ellen DeGeneres has attempted to pair celebrities quite a few times. Below, find some of the people Ellen DeGeneres has attempted to turn into a Hollywood duo.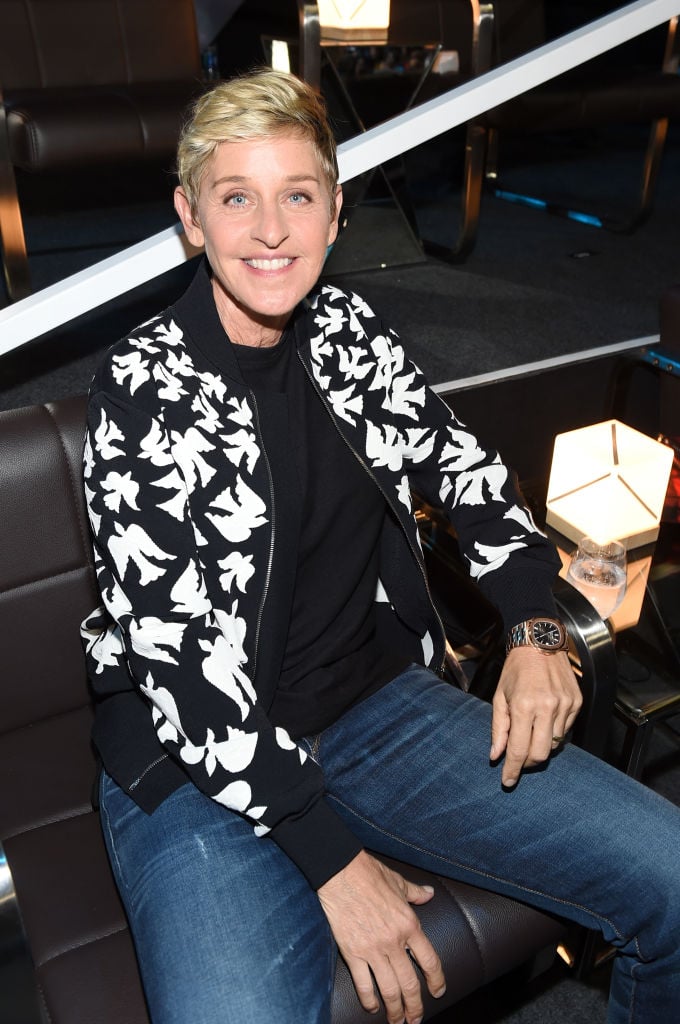 1. Michael B. Jordan and U.S. Open Champion Naomi Osaka 
After winning the U.S. Open — following a bit of controversy — Naomi Osaka appeared on Ellen to talk about the fateful day, and what was going on in her mind as the crazy events — and a crowd booing from the bleachers — detracted from her moment in the spotlight. However, lightening up the moment, Ellen DeGeneres went on to discover the Tennis champion's celebrity crush. 
After finding out that Osaka liked Black Panther villain and Creed star Michael B. Jordan, DeGeneres offered to "text him" and inform the actor, noting that Osaka is "famous" now, and could make it happen. Though DeGeneres pushed a few times, Osaka denied the assistance. 
2. Debra Messing (with any eligible bachelor boasting no more than a ten-year age difference)
While on Ellen's show back in 2019, Debra Messing recruited the daytime talk show host as her matchmaker. Messing stated that she has been open to dating, but explained, "no one has asked me on a date." Messing noted that she doesn't have any single friends to go out with and meet men.
Messing then asked DeGeneres if she has any talent when it comes to setting people up. DeGeneres explained that she's "so good at setting people up" and asked Messing what shes' looking for in a man. Ellen accepted the mission and decided to begin thinking about it.
3. Carmen Electra and Lenny Kravitz 
Ellen DeGeneres explained, back in 2013, that despite all of Kravitz's endearing qualities and talents, she always has to fix him up. DeGeneres noted that she accidentally tried to "fix" Kravitz up with someone who already had a boyfriend at the time (Natalie Portman).
Carmen Electra happened to be present on the same day Kravitz was visiting, and DeGeneres suggested that maybe it wasn't a coincidence; Kravitz is the perfect bad boy with a good heart (which may just be Electra's type). 
4. Chris Evans and Elizabeth Olsen  
A while back, when dating rumors were already circulating Chris Evans and Elizabeth Olsen, the two appeared on Ellen's show to discuss their alleged whirlwind romance. After making a handful of jokes, DeGeneres suggested that the fans and tabloids may have seen a spark that the MCU co-stars were missing.
DeGeneres said the two shouldn't simply "poo-poo it," but rather should consider taking the leap. Today, Olsen is engaged to musician Robbie Arnett, while Evans remains single. Evans dated Jenny Slate on and off for a while, but the two are no longer together. 
Source: Read Full Article