Heather Rae Young Shares New Details About Tarek El Moussa And Christina Haacks Relationship Today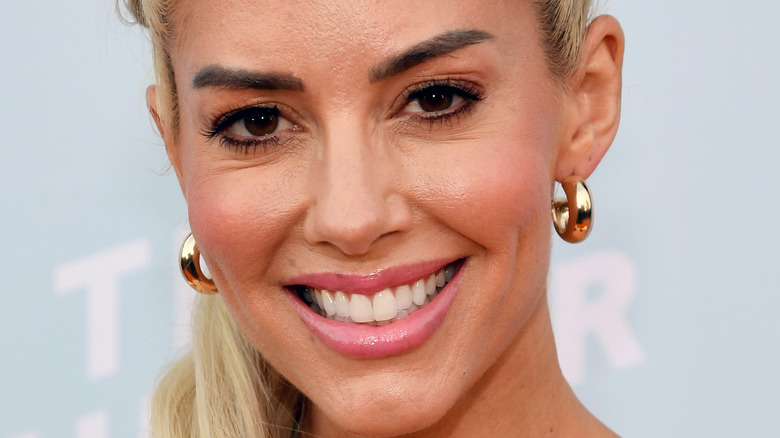 Kevin Mazur/Getty Images
By Samantha Coulter/Sept. 10, 2021 3:27 pm EDT
While filming their hit HGTV series "Flip or Flop," co-stars Tarek El Moussa and Christina Haack found themselves in the midst of a massive blowout. According to Page Six, El Moussa allegedly verbally attacked his ex-wife in mid-July. El Moussa was reportedly upset because he didn't like the way Haack communicated with him about their filming schedule. The fight was so bad that the pair needed to take a break from working together and waited several days before resuming their co-star duties. When El Moussa discovered his fight with Haack became public knowledge, he demanded that multiple members of the "Flip or Flop" crew be removed from his new series "Flipping 101 With Tarek El Moussa."
Neither El Moussa nor Haack have addressed their altercation, but El Moussa's fiancee, Heather Rae Young, has provided a much-needed update on the drama. In an interview with Us Magazine, the "Selling Sunset" star shared that the pair have reconciled.
Christina Haack and Tarek El Moussa are on good terms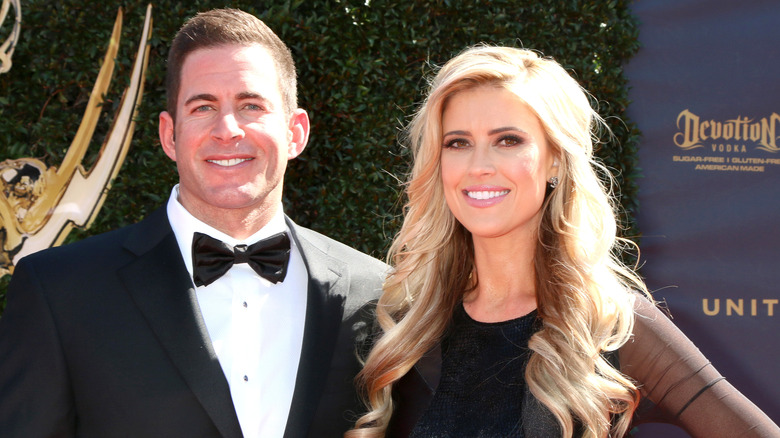 Heather Rae Young recently revealed to Us Magazine that the on-set fight between Christina Haack and Tarek El Moussa has blown over. She even added that she didn't think the fight was that noteworthy to begin with. Young explained, "People have to remember they're coworkers and they are exes. There's going to be little frustrations here and there." Though El Moussa allegedly told Haack she was "a washed-up loser" and that "the world knows [she's] crazy," Haack has moved on. Young continued, "There's a lot going on in all of our worlds, and there's only so much that the world sees. It's blown over, and everyone's moving on."
At the moment, the most important thing to Haack and El Moussa is maintaining their co-parenting relationship. Even Young prioritizes her role in Taylor and Brayden's lives. She said, "We put everything aside and we focus on the kids. I stay out of their business, and … we really focus on the kids' happiness and health at our house." She did joke, "We're not super involved with what happens over at [Christina's] house." Regardless of the dynamic between the trio, it's clear that they know how to put their differences aside and focus on their work and family.
Source: Read Full Article