Ina Garten Claims This Barefoot Contessa Vinaigrette Recipe Is the 'Simplest Thing in the World'
Ina Garten has the easiest salad dressing for a tossed salad that's better than any store-bought option you can get. The Barefoot Contessa star says her vinaigrette recipe is the "simplest thing in the world" to make, with just a handful of ingredients and very little prep time involved.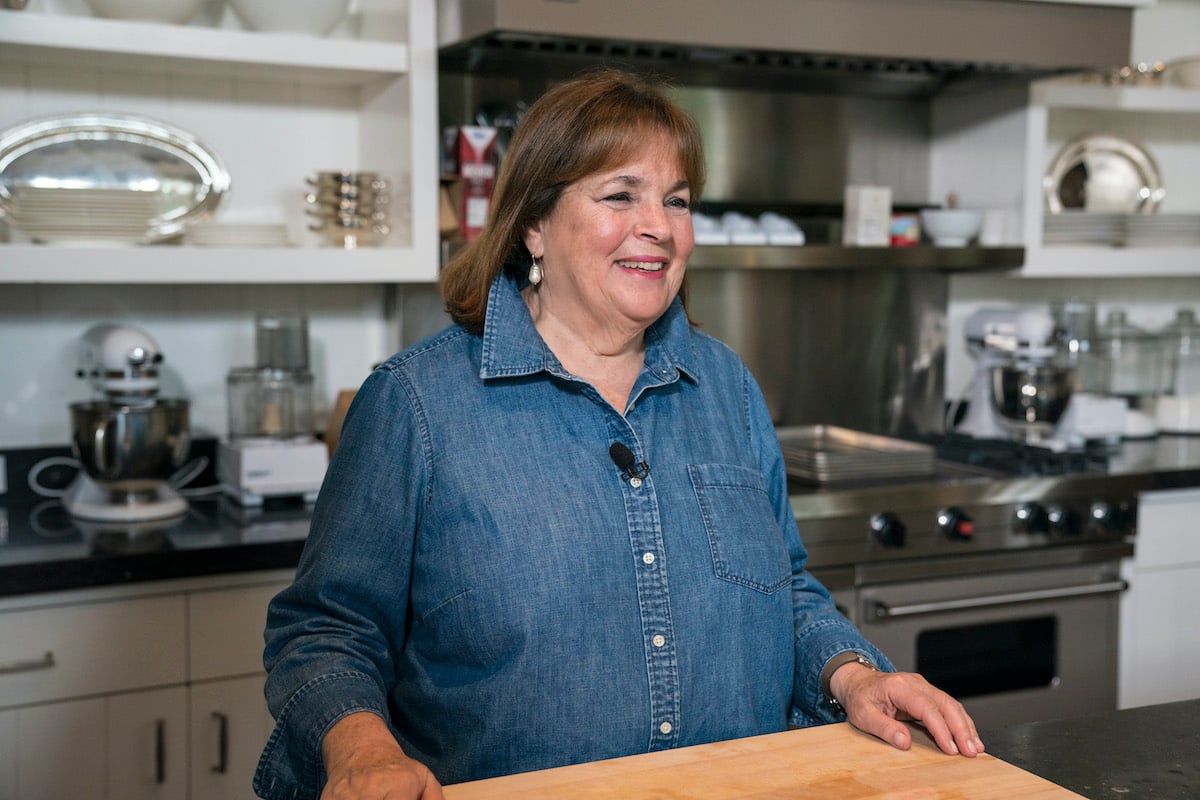 Ina Garten's vinaigrette for green salad is the easiest dressing
Garten demonstrated how to make the vinaigrette on her Barefoot Contessa cooking show, reassuring that it's quite easy to make and not at all daunting, even for a beginner.
"I don't know what it is — the mystique around vinaigrette, for some reason people get really nervous about it, but it's really the simplest thing in the world," she explained.
"The key to making a really good vinaigrette is using really good ingredients. It doesn't take a lot," she shared as she measured garlic, Dijon mustard, champagne vinegar, pepper, and salt.
"I use champagne vinegar," she explained. "I think it's really got great flavor. It's always sort of good quality and although it says 'champagne,' it's not expensive."
Garten recommends Dijon mustard because it "has so much more flavor" than regular American mustard.
She also shared her thoughts on seasoning the dressing. "I think this is where most vinaigrettes fail — not enough salt and pepper," she explained.
Garten whisked the ingredients to combine everything. The mustard, she said, "does two things" in the dressing. "It flavors it and it creates an emulsion so it's going to be nice and creamy," she explained. "What the mustard does is create an emulsion with the vinegar and the olive oil and then it sticks to the leaves much better."
The Barefoot Contessa star whisked as she added the olive oil slowly and offered a tip for this ingredient as well. "I love California olive oil," she explained. "I don't like when it's too green because it has that bitterness to it. I like when it's sweet and not too strongly flavored."
You can find the full recipe on the Food Network website.
Ina Garten has a tip for assembling salad
Garten then shared her technique for distributing the vinaigrette with the lettuce. "I put a little bit in the bottom of the bowl — you don't want to toss it before you're going to serve it."
Then she added mesclun salad greens in the bowl on top of the vinaigrette. When you're ready to serve the salad, simply toss everything together.
Garten showed off another vinaigrette recipe in a 2018 Instagram video. "People think vinaigrette's really hard to make and it's so easy. My favorite vinaigrette is lemon vinaigrette and it's four ingredients."
The Barefoot Contessa star recommended mixing the dressing in a measuring cup, adding olive oil, lemon juice, salt, and pepper, then whisking the ingredients together.
Garten showed her tip for adding the dressing to the bowl, topping it with the greens, and combining everything when ready to serve.
Source: Read Full Article