Inside Darius Rucker's Dating History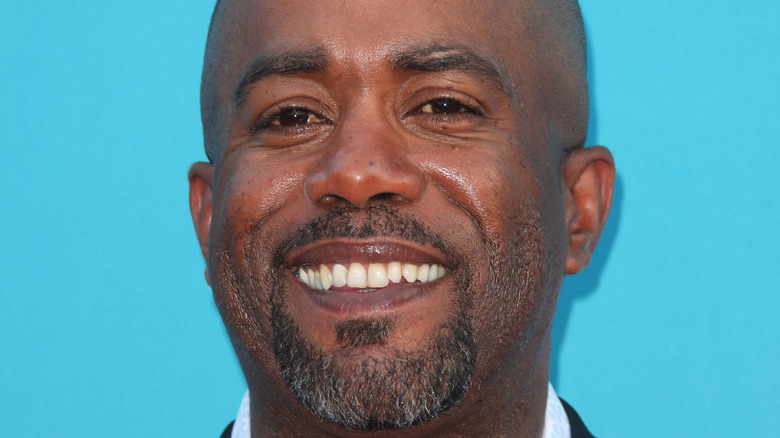 Country singer and songwriter, Darius Rucker, just celebrated his 55th birthday, according to CMT, on May 13. The "Wagon Wheel" singer has a lot to celebrate from his decades long career that began in the 1990s with his band Hootie & the Blowfish. Since then, Rucker has been killing it on the country charts as a solo artist with hit after hit. He's even nominated for the Male Video of the Year at the upcoming 2021 CMT Music Awards on June 9, 2021 for his song "Beers and Sunshine" (via CMT). 
Not only is Rucker finding much success in his career, but the singer has recently found himself lucky in love after splitting with his wife, Beth, in 2020. According to Page Six, Rucker was spotted with his girlfriend, comedian Kate Quigley, just a few months after the announcement of his split, and the two looked as happy as ever. In September, Quigley even joked on Twitter, "My boyfriend is a dolphins fan. Now I get why he likes me so much. He has a thing for lost causes," referring to Rucker. It was in February of this year that some fans on Twitter discovered that Rucker even mentions the Miami Dolphins in his Hootie & The Blowfish song "Only Wanna Be With You" when he sings, "the Dolphins make me cry" (via Sounds Like Nashville). 
Darius Rucker was married to Beth Leonard for 20 years before they split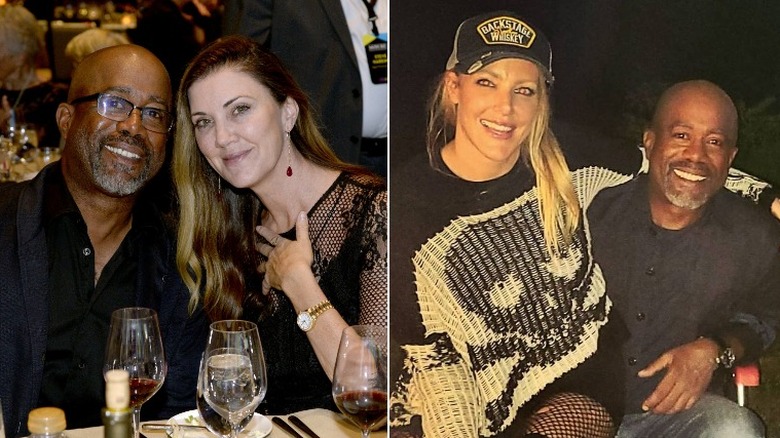 Before Quigley, Darius Rucker and Beth Leonard (pictured left) were married for 20 years. On July 11, 2020, Rucker announced the uncoupling on Instagram where he said the two "remain close friends and parenting partners." They have raised three children together — Carolyn, Daniella Rose, and Jack (via Country Fancast). Carolyn is actually the daughter of Rucker and a former girlfriend, Elizabeth Ann Phillips, according to Play Junkie. 
The two actually met while Beth was working at VH1, and apparently, she played hard to get at first. Eventually they said, "I do" in 2000, and when speaking of Beth, Rucker has said that "It takes a strong woman to be married to a musician, especially a musician who was drinking and partying as hard as I was." Country Fancast even reports that it was Beth who supported Rucker making the jump from Hootie & The Blowfish to being a solo country artist. While their relationship has ended, it seems the two still care about each other and even Rucker has said in his Instagram post, "We have so much love in our hearts for each other and will continue to encourage growth and expansion in one other." 
Source: Read Full Article