Jennifer Lopez & Ben Affleck kissed at The Mother premiere in LA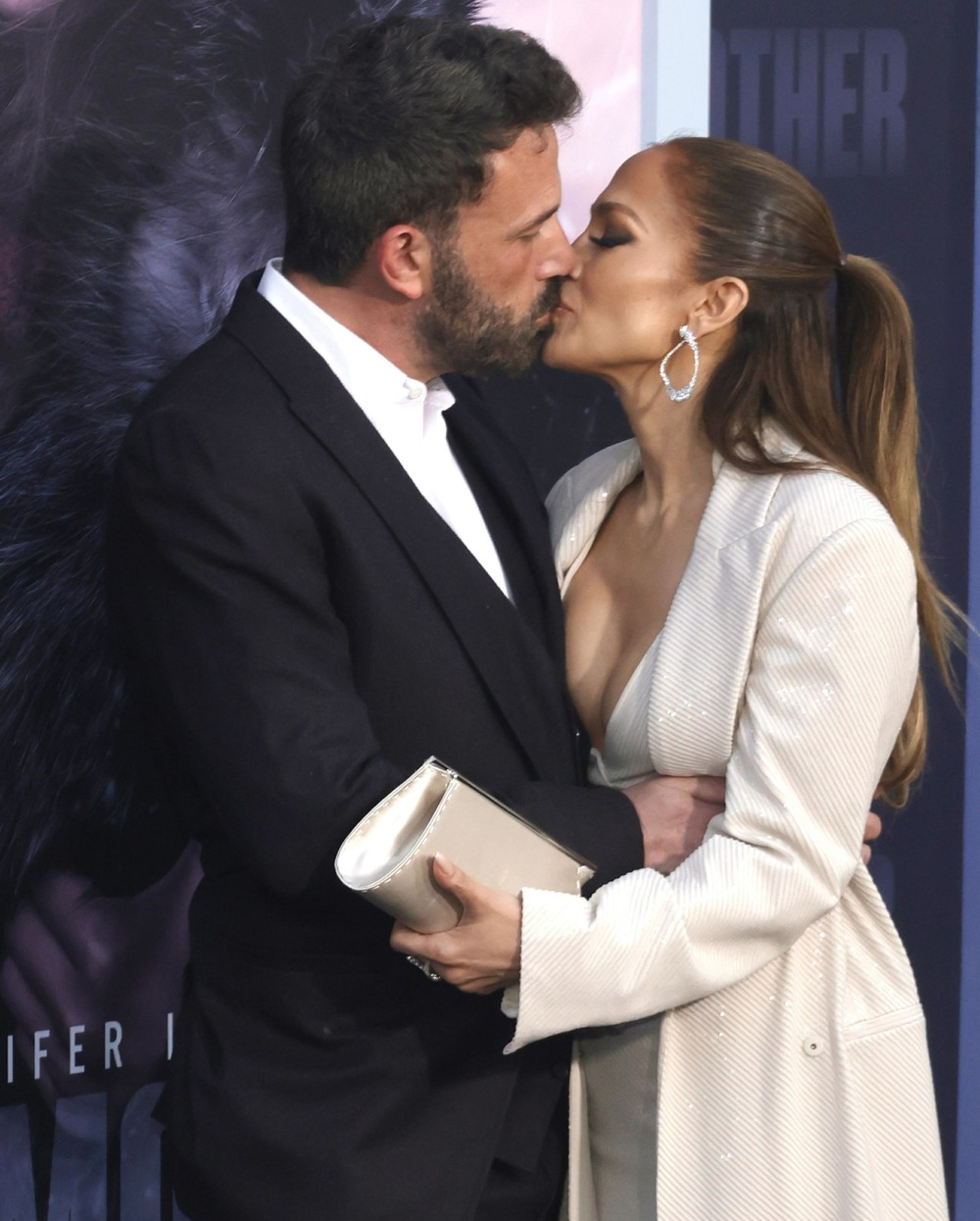 I'll just put this out there at the top: I'm not worried about Jennifer Lopez and Ben Affleck's marriage, actually. I think, as a couple, they're fine. He adores her, she worships him. They're two 50-something divorcees who know how much give and take there is in a marriage and what they need to do to look after each other. Now, I am slightly concerned about some other things! I'm concerned that J.Lo's glam squad is dysfunctional and I'm concerned that Ben is going to lose his mind on a paparazzo at some point.
These are photos from last night's LA premiere of The Mother, J.Lo's new Netflix film. She was in New York most of last week doing promotion for this movie and she was moving around solo, with no Ben (he stayed in LA). I'm glad that Ben came out to her premiere, because I think that means a lot to her, that Ben will come out to her events too. Now, most of the photos of Ben from the red carpet are just of him trying to kiss Jennifer or talk to her – he wasn't very interested in posing. Still, I'm not "worried" about them.
Fashion notes: Jennifer wore a custom Brunello Cucinelli ensemble. Her body is crazy but I do feel like we've seen too much of her abs lately. Like… it's fine to just wear a simple blouse, J.Lo! If I had her abs, I would probably show them off as well.
Meanwhile, this Bennifer video has been going viral – they were out grabbing coffee or shopping in LA this week and Ben was very annoyed at the paparazzi trailing them. The car-door slam was, in my opinion, not about J.Lo, it was about the paps.
— Lance🇱🇨 (@Bornakang) May 10, 2023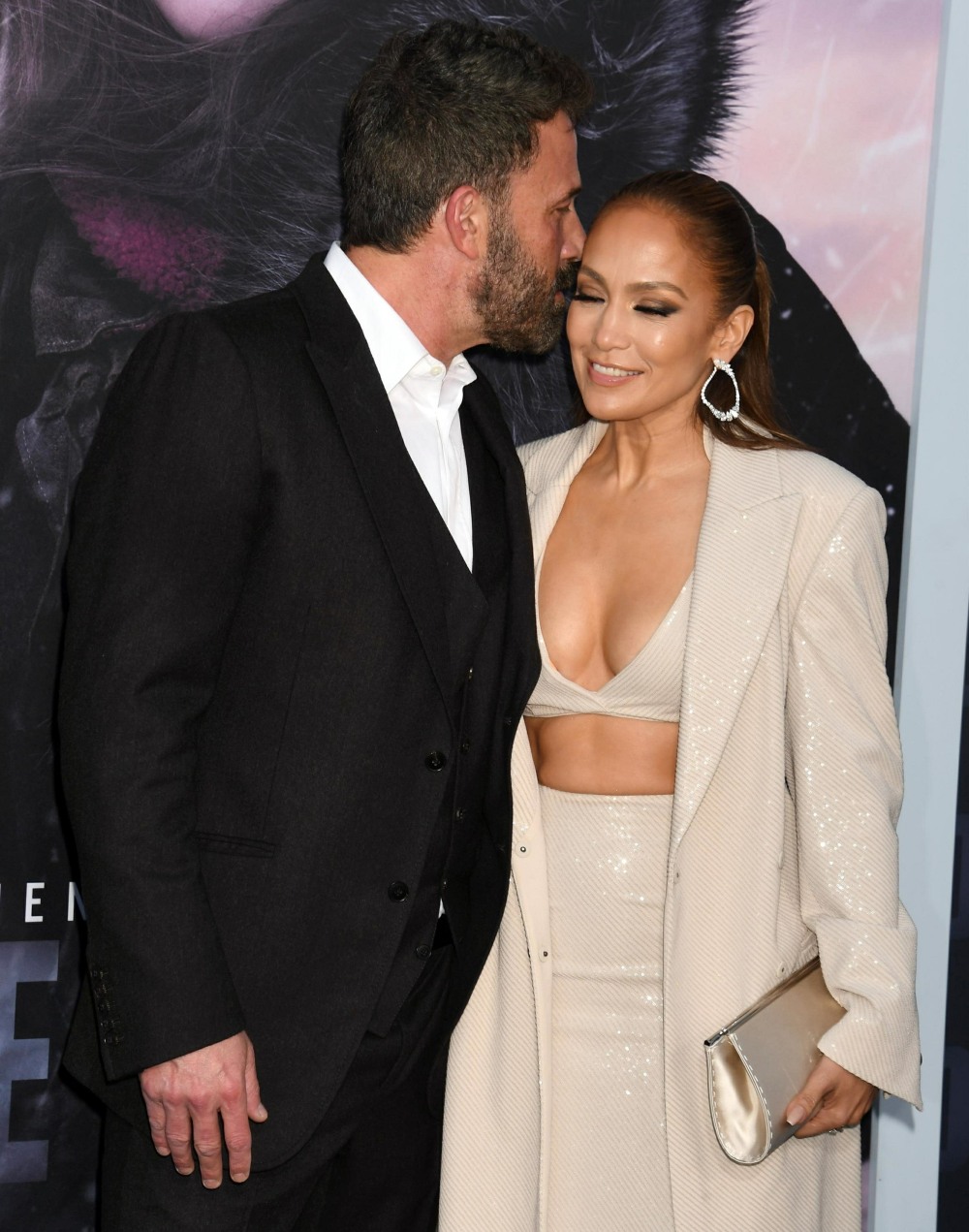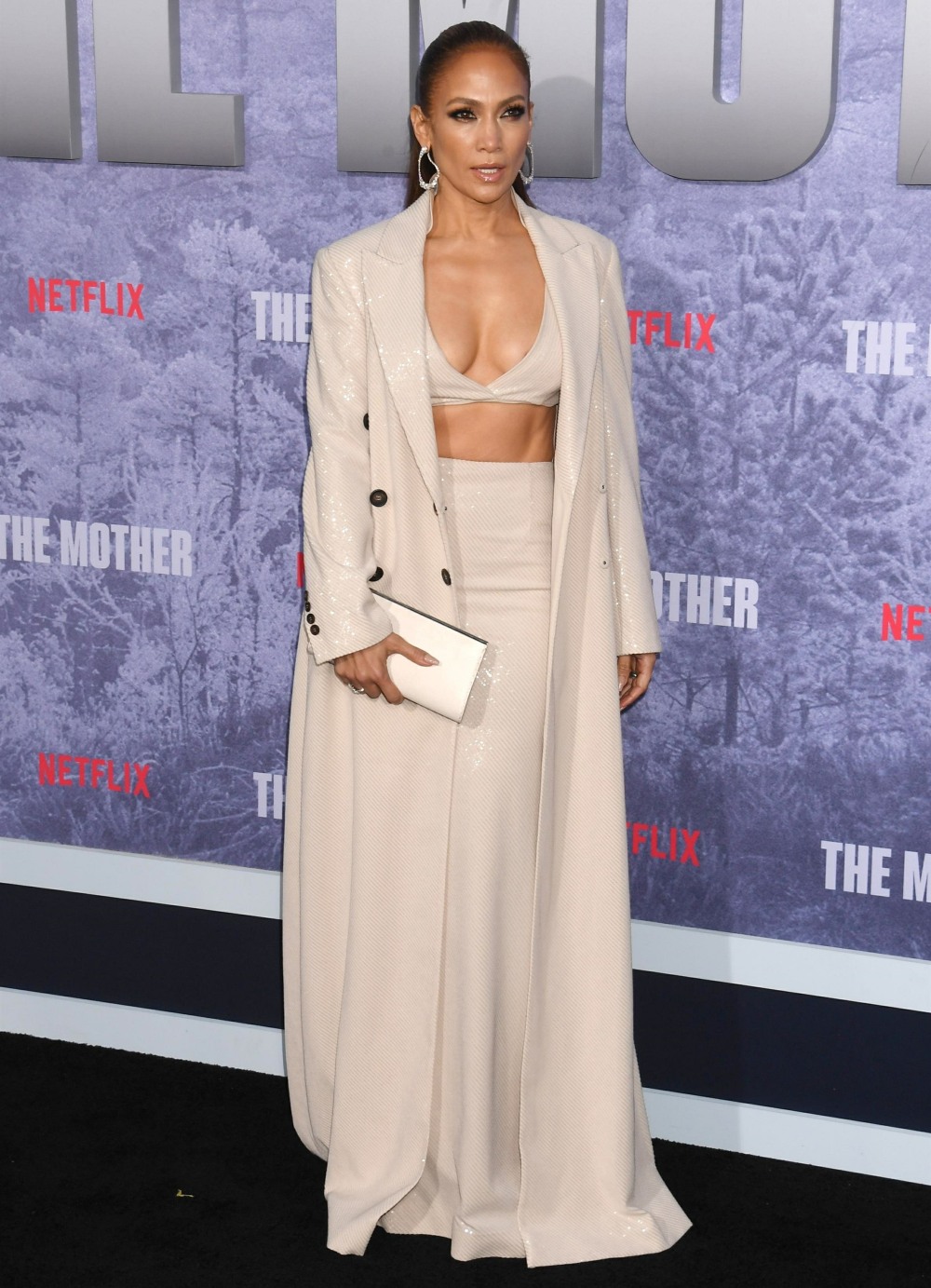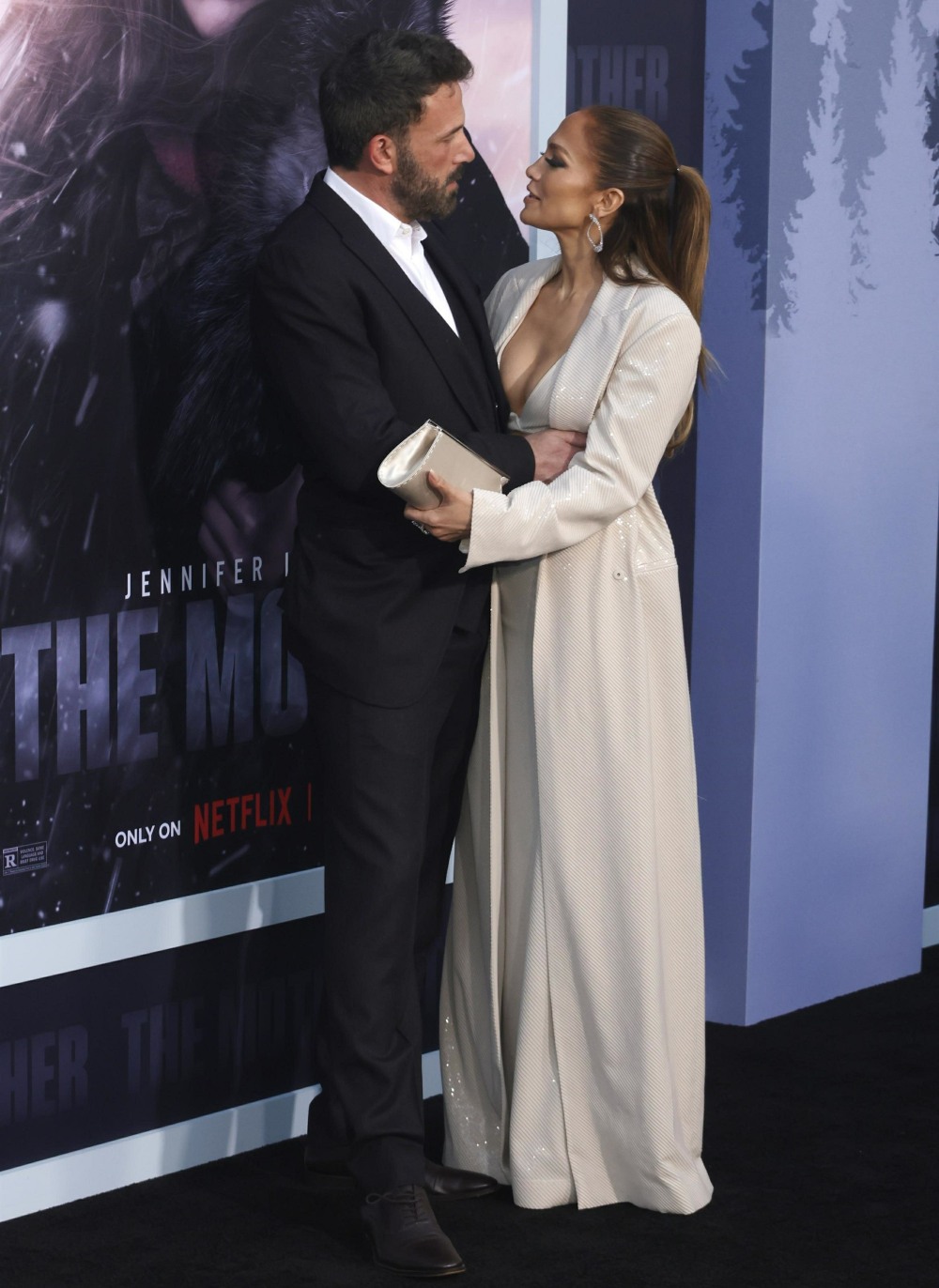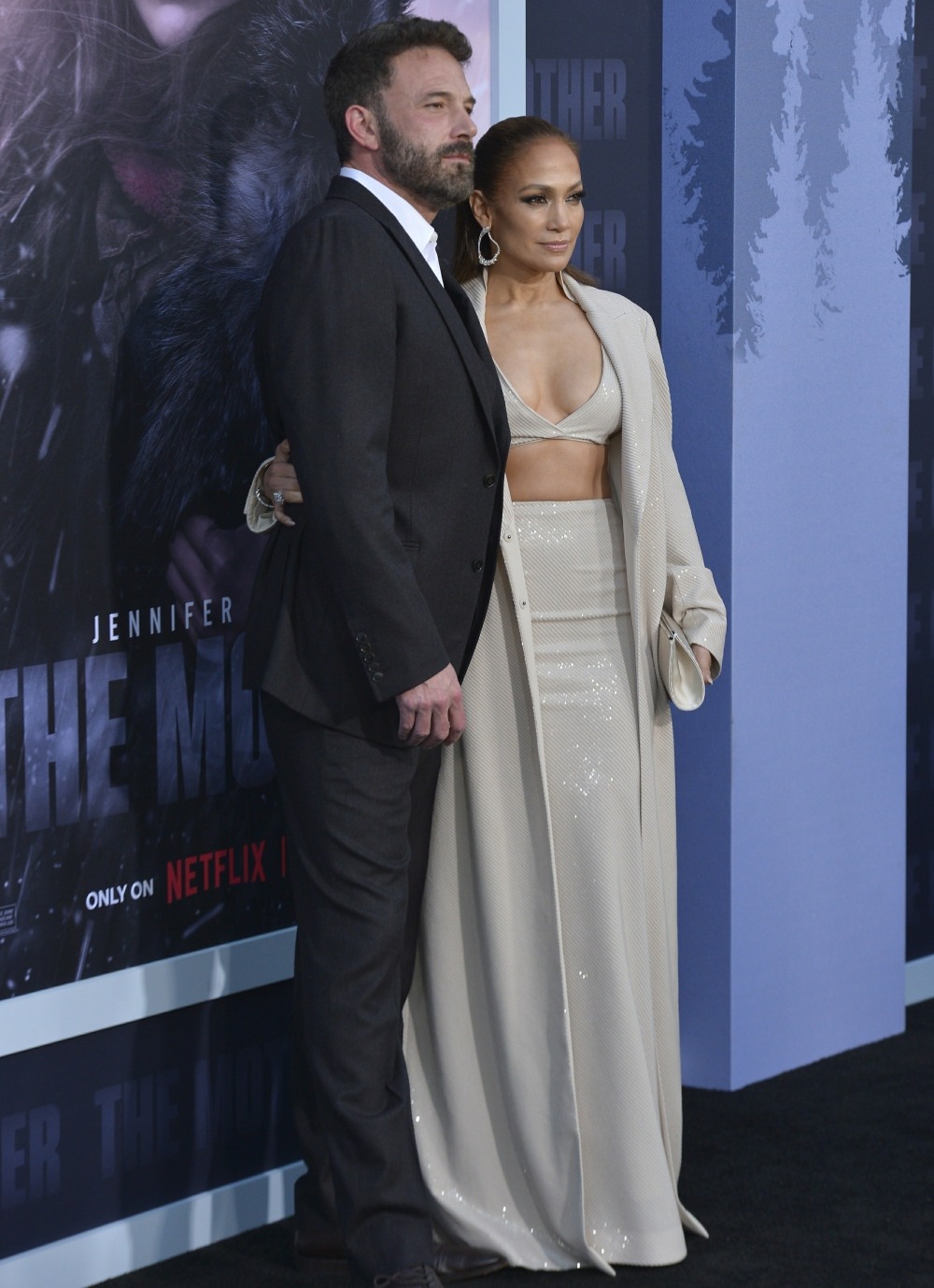 Photos courtesy of Backgrid.
Source: Read Full Article