Kardashian Fans Are Convinced Kim is Helping Kourtney 'Revamp' Her Instagram Feed
The Kardashian sisters are known for often collaborating with each other. For years now, they have been working alongside one another on their reality TV series as well as business empires.
Recently, fans are also convinced that the sisters – specifically, Kim and Kourtney – coach each other on social media strategies as well. It isn't such a far-fetched idea given how close the Kardashians are. Read on below to find out why fans think this way.
Do Kim Kardashian and Kourtney Kardashian get along?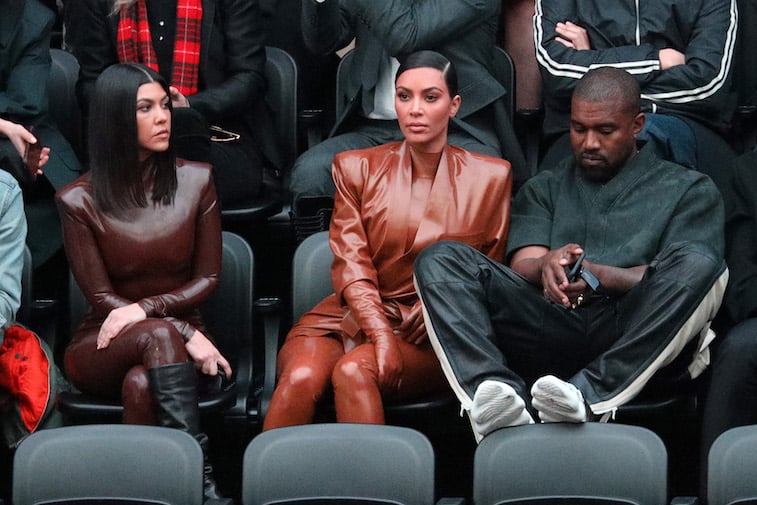 Kim and Kourtney are the two oldest Kardashian siblings, though they do not always seem to get along that well.
Over the years, they have had several feuds with each other due to their differences. Last year, for example, the two sisters had arguments over how to throw a joint birthday party for their daughters.
When Kim was once asked to name her top 3 sisters, she said, "Khloe, Kendall, and Kylie." Fans naturally started to wonder why Kourtney was the one left out. Kim also often did not hesitate to say mean things about Kourtney. She famously called her the "least interesting to look at" and "the most boring."
Meanwhile, Kourtney reportedly calls Kim a "porn star" in reference to Kim being famous off of a leaked sex tape.
While it seems like Kim and Kourtney have a very difficult relationship with each other, an insider said that the two of them have been at odds since they were young, commenting: "They love hard and fight just as hard."
Fans think that Kim Kardashian is helping Kourtney Kardashian up her Instagram game
Even though Kim and Kourtney butt heads a lot, it's clear to many fans that they will still not hesitate to help each other out. For instance, Kourtney collaborated with Kim's company last year to release a fragrance. Now, it seems to fans that Kim might be giving Kourtney some tips on how to up her Instagram game.
Fans recently noticed that Kourtney's Instagram feed has changed a bit and resembles Kim's page. Her followers seem to be loving it.
"Ever since I re-followed Kourtney a few weeks ago, I've been enjoying her Instagram feed so much more than Kim, Khloe or Kylie's feed," one person on Reddit said.
"I think shes working with Kim to revamp her image," another fan noted. "Maybe not revamp, maybe working with Kim to learn how to market herself better. Because I agree with everyone here. She looks great! And her last few week photos from Paris have been fire!!!!"
Kim Kardashian is one of the most-followed people on Instagram
It's clear that many people, not just Kourtney, can learn a lot from Kim when it comes to social media marketing. After all, Kim has over 162 million followers on Instagram and is one of the most followed people in the world. She has been an influential part of pop culture for over 10 years now and it does not seem like her popularity will fade anytime soon. This is a testament to the fact that Kim surely knows a lot about how to attract fans and keep them interested.
Although the Kardashians are controversial figures at times, many marketing experts seem to agree that they, especially Kim, are really good at marketing themselves to make money. For years now, Kim has been building a brand off of being accessible to fans by engaging with them through different social media platforms.
In the book The Kardashian Principle, author Jeetendr Sehdev wrote about Kim: "Her stunning popularity represents a seismic shift in the way ideas catch on and how people, products and services can capitalize on this change to build stronger, more intimate connections with consumers."
Source: Read Full Article