Keanu Reeves Will Poke Fun at the 'Sad Keanu' Meme in an Upcoming Project
One of the most telling ways to gauge cultural impact nowadays is by how many internet memes a particular subject generates. One of the earliest and most popular examples of a meme taking the storm by storm, however, is "Sad Keanu." Based on a 2010 paparazzi photo of actor Keanu Reeves, the image became a viral sensation. Now Reeves himself plans to riff on it.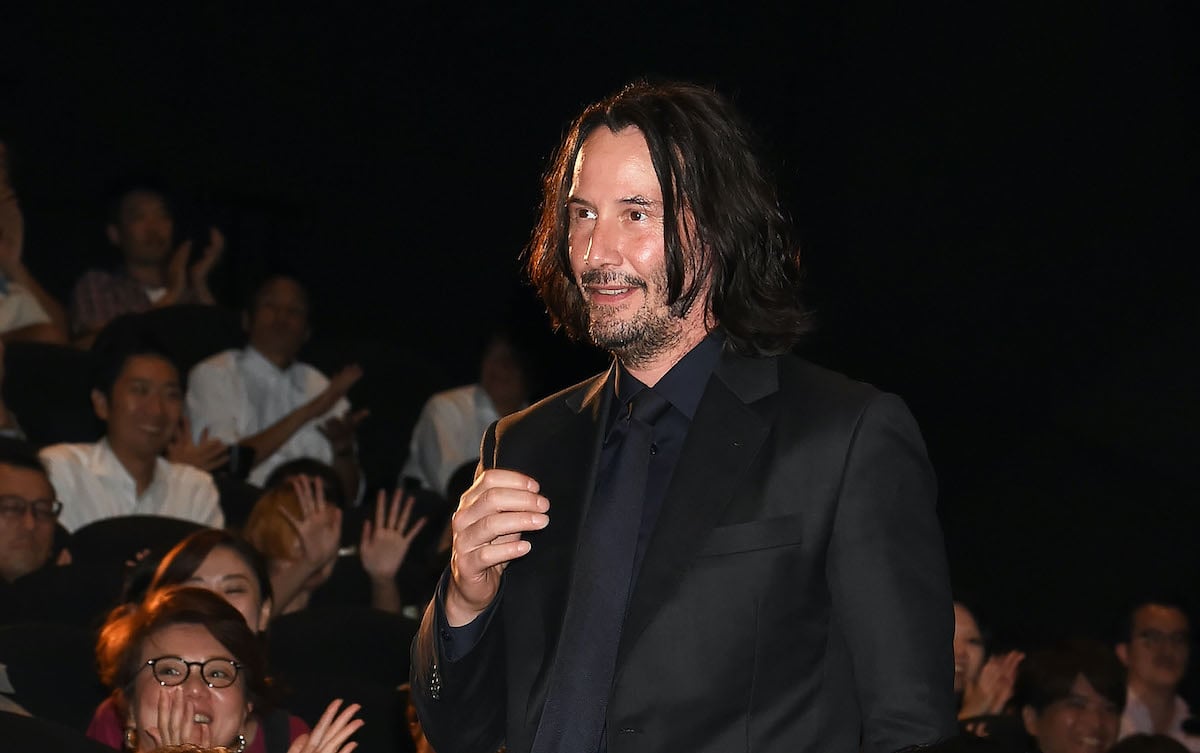 Keanu Reeves is as busy as ever
Although he's been making movies since the mid-1980s, Reeves is arguably as popular now as he's ever been. The actor broke through as one-half of the time-traveling duo in Bill and Ted's Excellent Adventure. And 1990s hits like Point Break, Speed, and The Matrix made him a big-screen action star.
Reeves stayed active throughout the 2000s. But it wasn't until 2014's John Wick that he was firmly back on top. That movie was a sleeper hit that spawned two increasingly successful sequels, with more on the way. Plus, Reeves returned for a third Bill and Ted in 2020 and is filming The Matrix 4. But he's got other things on his mind than movies. 
The actor is developing his first comic book
In addition to returning to his franchise roles — and according to rumors, perhaps joining the Marvel Cinematic Universe — Reeves is developing his first comic book. Titled BRZRKR, the series follows an immortal warrior seeking "the truth about his blood-soaked existence," according to the project's Kickstarter page.
Reeves is credited as BRZRKR's creator and co-writer. And the comic's lead character is in line with anti-heroes like Wolverine and even John Wick. Clearly, Reeves is drawn to haunted figures of extreme violence, as he has admitted he's long wanted to play Wolverine. And this brooding aspect of BRZRKR gives the actor the chance to include a fun Easter egg.
And 'BRZRKR' will include an homage to the 'Sad Keanu' meme
According to comics writer Donny Cates, Reeves "thought it would be funny" to recreate "Sad Keanu" in his own comic. Cates took to Twitter to share a still from BRZRKR alongside details of his meeting with Reeves. Ultimately, Cates passed on the project but is pleased the "Sad Keanu" reference remained.
At this point, there's no clear indication of the context in which the "Sad Keanu" reference fits. But since the BRZRKR hero feels like the kind of character who carries the weight of the world on his shoulders, it's easy to imagine him facing such distress. And who knows? Perhaps Reeves' first foray into comics will lead him back to playing John Constantine.
Source: Read Full Article