Kim Zolciak Posts About Toxic Behavior and Disrespect Amid Kroy Biermann Divorce
More than two weeks after she was reported putting an end to her marriage, the 'Real Housewives of Atlanta' star shares on her social media page a quote about manipulation.
AceShowbiz –Kim Zolciak was fuming over "toxic behavior" and "disrespect." More than two weeks after she and her husband Kroy Biermann filed for divorce, the star of "The Real Housewives of Atlanta" made use of her social media account to share a cryptic quote.
On Thursday, May 25, the 45-year-old reposted on Instagram Story the quote that read, "Manipulation is when they blame you for your reaction to their toxic behavior, but never discussed their disrespect that triggered you." Over the snap, she boldly noted, "READ THAT AGAIN."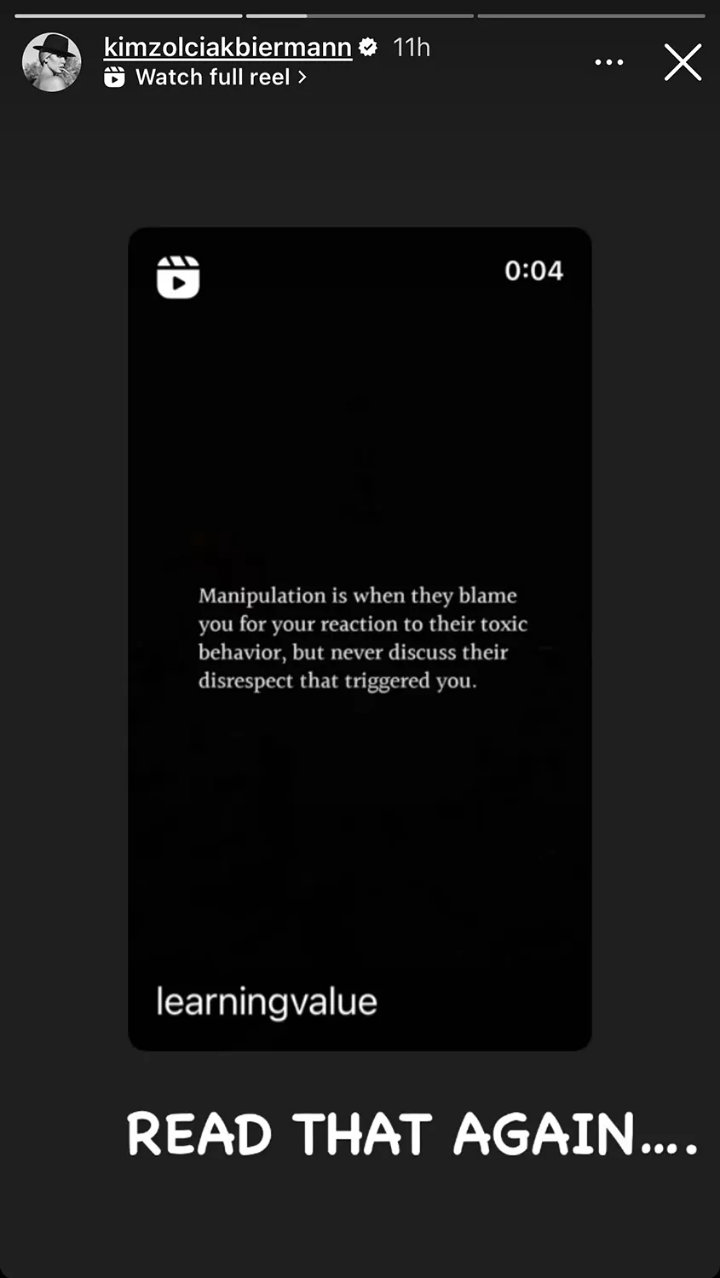 Kim Zolciak shared a cryptic quote amid her divorce.
The reality TV star's post came more than two weeks after she and her husband of nearly 12 years were reported to have called it quits. They were speculated to have owed over $1,000,000 in unpaid taxes, prompting claims that she made the decision to separate over the financial struggles.
In her divorce filing, Kim reportedly noted April 30 as the date of her separation from Kroy. She was also alleged, per reported by TMZ, to have noted "irretrievably broken with no hope of reconciliation" as the reason behind her divorce.
Kim additionally requested primary physical custody, joint legal custody of their minor children, spousal assistance and the legal restoration of her maiden name. Meanwhile, a so-called friend of hers told PEOPLE that she wanted to get a divorce from Kroy for "a long time."
The source further claimed that Kim has been keeping it a secret from her closest ones. "She had not told anyone, not even family. She didn't tell anyone, even [her] friends were kept in the dark," spilled the source, who confirmed financial struggles as the main reason for her divorce. "The money has been a huge issue. The million-dollar tax [payment] was just way too much pressure on them."
Offering more information, another source told the outlet, "There's no cheating on either side. The money has a lot to do with the split, but there were other factors. He's been managing [the family] for a long time, so he technically did have a job. They're not on good terms right now."
You can share this post!
Source: Read Full Article