Kylie Jenner's Old Met Gala Dress Caused Her to Have a Major Wardrobe Malfunction and We All Missed It
Coronavirus continues to put a damper on everyone's 2020, and Vogue is no exception. In any other year, yesterday wouldn't have just been the first Monday in May. It also would've doubled as the Met Gala. You know, that fancy event in the famous New York City museum when all the celebs Anna Wintour deems worthy smoke in the bathroom and don the most elaborate gowns and suits that designers work all year to create.
Since the celebs couldn't go to the annual gala last night, a few of them reminisced on social media, and Kylie Jenner just gave a bunch of insider info about how her former looks came together.
Even though Kylie's gowns always look perfectly executed, that doesn't mean sh*t doesn't hit the fan hours before she steps out onto that carpet. In 2018—the year she walked the carpet with Travis Scott in an all-black ensemble with silver hardware accents—Kylie had a major wardrobe malfunction that we wouldn't have even known about if she didn't tell us herself.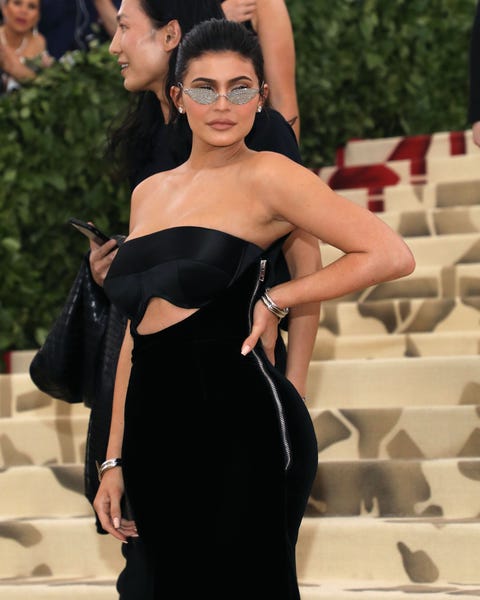 On her Instagram Stories, Kylie wrote, "This dress wasn't supposed to have a zipper but it ripped as I was squeezing into it, so we added it on the way out the door." For those who don't remember her dress, it had a huge zipper along the left side of her body, so it must've been a pretty bad split.
Ugh, been there! Except…I wasn't at the Met…and didn't have one of the best designers in the game there to fix it and make my clothes look like couture.
Even though Kylie suffered that mishap and also got dragged that year for not sticking to the Heavenly Bodies theme, she worked the red beige carpet nonetheless.
Source: Read Full Article