'Little House on the Prairie': Alison Arngrim Describes the Moment She Passed Out During the First Week of Filming
Little House on the Prairie star Alison Arngrim had quite an experience her first day on the set. Here's what the Nellie Oleson actor said about the day she passed out during filming.
The 'Little House on the Prairie' set was sometimes very hot
In her book Bright Lights, Prairie Dust, Karen Grassle discussed her first day on the set of Little House on the Prairie. She says they shot most scenes outdoors in Simi Valley, California. The heat was so intense Grassle worried that she wouldn't make it to the end of the season if the weather was going to be like this on a regular basis.
Grassle says she had to wear a thick, heavy outfit to play Caroline Ingalls, so she perspired a lot. She also says her feet "boiled" in her custom black boots. According to Grassle, Michael Landon didn't seem bothered by the heat. Rather, he "thrived" in the intense weather.
Alison Arngrim describes the day she passed out on the set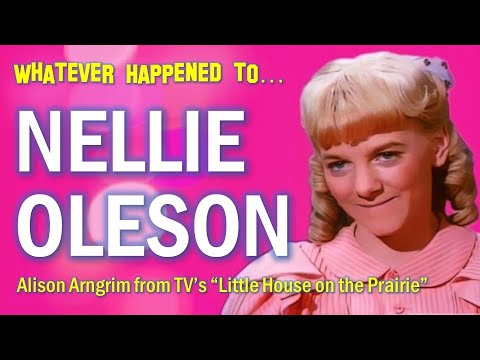 Arngrim also had to wear heavy outfits when she played the character Nellie Oleson. In her book Confessions of a Prairie B****, Arngrim says she wore a long dress with a five-layer petticoat, tights, boots, and a wig. During her first day on the set, the temperature was above 100 degrees, so that made it very uncomfortable to wear the outfit.
Arngrim says she reached a point where she got so hot that she didn't feel the heat anymore. Looking back, she realizes that's usually a warning sign you're in danger of passing out. Arngrim says she felt a "weird" sense of "having no temperature at all." She says this didn't feel good to her, but it wasn't as bad as feeling hot.
During Arngrim's first episode, she had trouble delivering her line because she was so weak from the heat. In addition to the heat, she had to stand under hot lighting. Arngrim says she felt like she was "suffocating." She tried to say her line, but it didn't come out the way the director wanted.
The director asked Arngrim to say her line again, but she says she began to feel like she was going to pass out. She went up to the assistant director to and told him she thought she was about to faint. Shortly afterward, Arngrim says she blacked out and fell down. After the medic on set broke an ammonia capsule under her nose and put a salt tablet under her tongue, she overcame her fainting spell.
Melissa Gilbert wasn't fond of the 'Little House on the Prairie' clothes
Arngrim wasn't the only one who had issues with the Little House on the Prairie wardrobe. Melissa Gilbert (she played Laura Ingalls) didn't like the clothes she had to wear to portray her character.
In her book Prairie Tale, Gilbert says when she turned 17, she wanted to be "cool" and fit in with her peers. She wasn't thrilled that she couldn't make significant changes to her appearance, like getting an edgy haircut.
Instead, Gilbert had to wear her hair long and all one length. She had a tough time accepting that she had to spend most of her days in prairie clothes and "granny boots." She also didn't get to spend time with her friends as much as she wanted. However, Gilbert says she appreciated the prairie look as an adult when she starred in a musical about Laura Ingalls. According to Gilbert, prairie clothing was "very appealing on a woman of a certain age."
RELATED: 'Little House on the Prairie': Melissa Gilbert Said Melissa Sue Anderson Tried to 'Kill' Her and Was 'Evil,' According to Book
Follow Sheiresa Ngo on Twitter.
Source: Read Full Article