'Love & Hip Hop': Deb Antney Slams the Show for 'Disgraceful' and 'Horrible' Portrayals
Deb Antney is a mover and shaker in the music industry who has appeared on a number of reality shows alongside her son, rapper Waka Flocka Flame. In a recent interview, Antney didn't have too many kind words for one of her former reality show homes, Love & Hip Hop.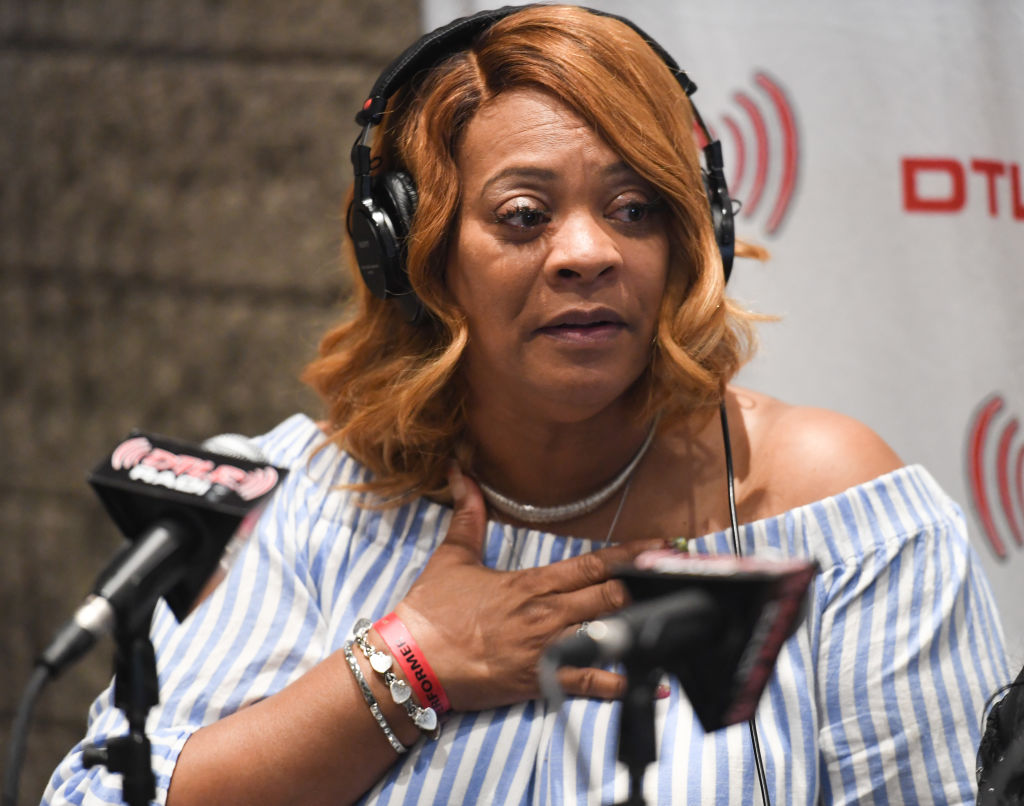 Deb Antney on 'Love & Hip Hop'
Prior to Love & Hip Hop Antney was a well-known force in the music industry, being instrumental in the careers of hip-hop artists including Gucci Mane, Nicki Minaj, French Montana, and of course, her son and co-star, Waka Flocka Flame.
Antney has appeared on several seasons of Love & Hip Hop: Atlanta. She guest-starred on the first and second seasons of the show, working with Rasheeda and others. She officially joined the show in the third season as a supporting cast member. That season, her storyline revolved around the death of her other son and how she became involved in anti-bullying and suicide prevention campaigns.
She continued to appear a supporting cast member in seasons four, five and, six, mostly giving support to Waka Flocka and his wife, veteran Love & Hip Hop cast member Tammy Rivera. In season six, she also helped Tommie Lee try to reconnect with her mother. She left the show after season 6, along with Waka Flocka and Rivera.
After Love & Hip Hop, Antney also began appearing on WE tv's Growing Up Hip Hop: Atlanta, which she also executive produces. She has appeared on every season of the show. Waka Flocka and Rivera began appearing beginning in season 3, before appearing on the network's Marriage Boot Camp, and now, their own show, Waka and Tammy: What the Flocka.
She critiqued the franchise in a recent interview
In an interview with Atlanta Journal-Constitution, Antney opened up about her time on the show and her feelings about it as a whole.
Talking about witnessing how the rough patches of Waka Flocka and Rivera's relationship played out on Love & Hip Hop, Antney said "It just destroyed the inside of me. I could not function." As for the show, Antney says she prefers the WE tv series that they have been on as opposed to the VH1 franchise, feeling that Love & Hip Hop manipulates its stars to look bad on the shows.
"It's very disgraceful for women," said Antney.  "It makes our men look horrible. I'm just not for it. I'm not for the drama like that."
She explained that it took time for Waka Flocka and Rivera to feel comfortable for the other shows, explaining that they were leery because of their Love & Hip Hop experiences. Now that they've seemed to gel on WE tv, she's hoping the new show will come back for a second season.
"They went through so much on the other show, they were a little resistant at first to be open. But by the end, they let people see who they are. People have perceptions of celebrities, that they're not human. But it's not easy being a mom and wife and entrepreneur and singer like Tammy. I feel women can relate to a lot of her struggles," she said.
Love & Hip Hop: Atlanta airs Mondays on VH1. The season finale of Waka and Tammy: What the Flocka airs this Thursday.
Source: Read Full Article