Ming-Na Wen Appeared on a Popular Soap Opera Before 'The Mandalorian,' the MCU and 'Mulan'
These days, Ming-Na Wen is best-known for portraying powerful women of action in places as impressive and noteworthy as the Marvel Cinematic Universe, The Mandalorian, and the original animated version of Disney's Mulan.
As Wen's fame rises and her popularity grows, fans are wondering more about her past and how she got to where she is in the entertainment world. 
They may be surprised to find out that she got her start in a different kind of dramatic world: soap operas.
Many people recognize Ming-Na Wen as Mulan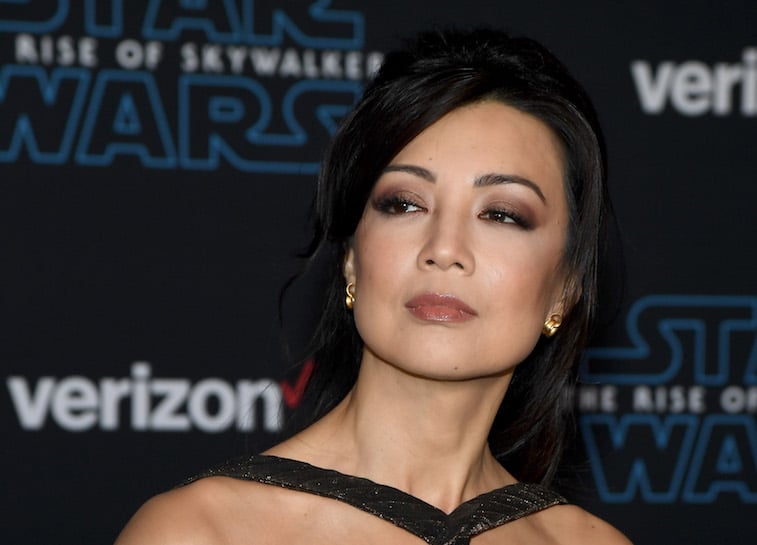 RELATED: MCU Legend Ming-Na Wen Basically Has Disney's Version of an EGOT
Wen's most recognizable role to date is probably her voice performance as the titular character in Disney's animated 1998 film Mulan. Fans who grew up hearing Wen voice their favorite Disney character are excited to see that the work is up next for the live-action remake treatment.
The much-anticipated remake has a delayed release because of the coronavirus, but that hasn't stopped fans from getting antsy to see Wen cast as the powerful and beloved star.
Fans are especially excited because the film promises a little more grit and realism than the animated version. In fact, Mulan has received a PG-13 rating — a first for the live-action remakes — and that has fans speculating that we'll see more of a war tale than a lighthearted musical. 
Ming-Na Wen was perfect for her Star Wars role
Ming-Na Wen also plays a part in Disney's The Mandalorian, an extension of the Star Wars universe. She plays Fennec Shand in Chapter 5 of the series, and it was a part she'd been preparing for all her life. As a child, Wen was a huge fan of the original Star Wars trilogy, and she was especially excited to play a character who she saw as complicated and a little unpredictable.
She compared Fennec Shand to Han Solo, noting that her character is primarily concerned about herself and her own survival: "Thinking that she's a mercenary, it can go either way." 
Wen's portrayal of powerful characters extends to another Disney project. She plays Melinda May in Marvel's Agents of S.H.I.E.L.D. Having been in the role since 2013, this part has been an integral part of Wen's long-running association with Disney's action projects, but the star has an impressive acting resume that stretches back for decades.
Ming-Na Wen got her star on a soap opera
RELATED: Ming-Na Wen: Joining the Star Wars Universe Was a Lifelong Dream Come True
Taking a look at Wen's list of acting credits is a little daunting. The star has had an extremely active career. Born in 1963 on the island of Macau (near Hong Kong), Wen got her start with some roles on popular soap operas. She had a single episode appearance in Another World in 1988.
A more substantial character arc brought her to the set of As the World Turns in 1988 and 1990. She portrayed Lien Hughes, and she showed up at the doorstep of Tom Hughes to deliver the shocking news that he was her father. 
That role would be the start of many impressive moves for Wen. She quickly made the leap from soap operas to the world of action films, appearing in the original Street Fighter in 1994.
Later TV work would include guest appearances on Law & Order: Special Victims Unit and a long-running recurring role on the drama ER. She even had a recurring guest part on the comedy series Two and a Half Men. More recently, she appeared in the comedy Fresh Off the Boat. 
Wen has demonstrated the ability to play a range of characters across genres, but action remains her most prominent claim to fame. It will be exciting to see what this talented, experienced actor does next. 
Source: Read Full Article