Miya Cech on Anger, Grief, and Magic in "Marvelous and the Black Hole"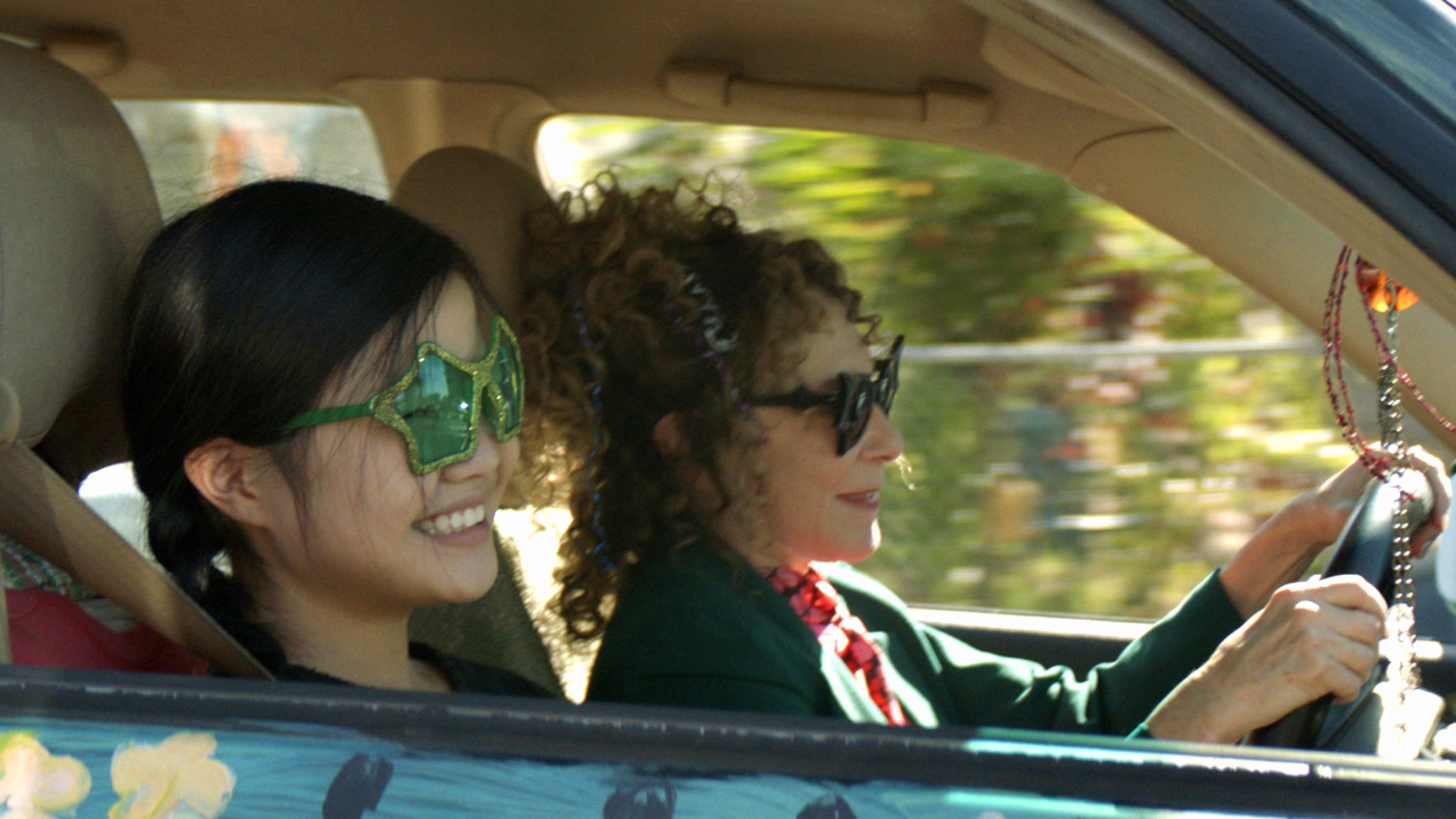 Miya Cech has been acting since she was 6 years old, but she really has her sights on becoming a director. So when she met the writer and director of "Marvelous and the Black Hole," Kate Tsang, at her audition for the film, it felt like fate.
"I met Kate, who was this super-cool writer, director," she tells POPSUGAR. "She was Asian American. I knew I was 100 percent positive that I wanted to be a director. And I walked out of that audition, and I was like, 'Mom, I just met the coolest director. And I have to be a part of this movie.'"
In "Marvelous and the Black Hole," Cech plays Sammy, a teen who's spiraling after the recent death of her mother. A chance encounter with Margot (Rhea Perlman), a magician, sends her down a path toward finding her own magic and healing her grief. "It's not sugarcoated," Cech says of her character's journey. "I really fell in love with [the script] because Sammy is such a real and raw character who has a very just genuine sort of feeling to her." She was just 12 when she filmed the movie over 19 days in 2019.
The film was supposed to premiere at the 2020 Tribeca Film Festival, which was canceled due to COVID-19. Instead, it debuted at Sundance in 2021 before finally getting a theatrical release this April. For Cech, watching the younger version of herself on screen is a little surreal.
"I don't look super different, but I am different and I feel older," she says. "When I watch the film, it's like those two or three years that were in between kind of just melted away."
Though Sammy and Margot are ultimately experts at magic, Cech and Perlman didn't know any magic tricks when they signed on to the film. Cech jokes that she collects a new hobby on every project she does.
"We had a wonderful magic consultant named Kayla Drescher, who was this amazing female magician. And the first time Rhea and I met was actually a magic lesson at her house," Cech says. They learned card tricks and how to make balls seem like they're floating. "It was just really fun, because we got to sort of explore our characters and their relationship with each other while also forming a relationship between ourselves," she says.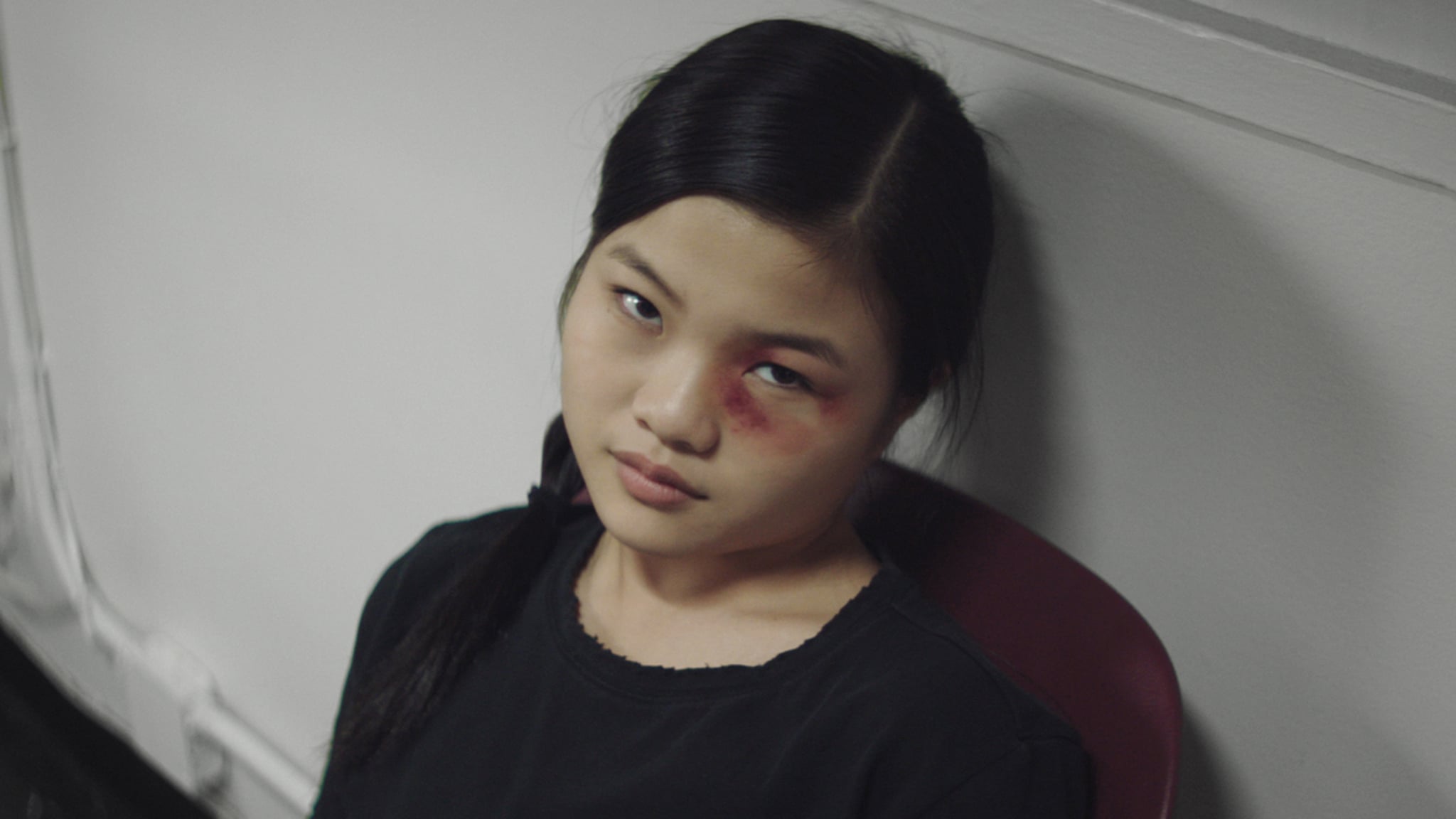 "Most of the magic you see [in the movie] was us actually doing it, which is awesome," Cech adds, though they used a little bit of movie magic, too.
Another of Cech's new hobbies came from her latest project, Apple TV+'s "Surfside Girls." Before signing on, her only surfing experience was floating on a board during scenes in "Hawaii Five-0," her first acting credit. She and costar YaYa Gosselin learned to surf in Malibu. "Once you get the hang of it a little more I'm sure you become more confident as time goes on," she explains. "But even just from standing up one or two, maybe three at times, and sort of feeling the feeling of riding a wave, it was just really fun." "Surfside Girls," based on the graphic novel series of the same name, is about a pair of best friends whose blissful summer of surfing is turned upside down when they wade into a ghost story.
Cech learned a lot from the way Tsang fostered a collaborative environment on set during "Marvelous and the Black Hole." The director has a "very specific and clear vision" for the movie, but she still encouraged the cast to explore and have fun.
Cech says, "As an actor, that's so rewarding to see those little bits and places where maybe you had an idea for the scene and you were kind of able to bring a little bit of yourself into your character."
"Marvelous and the Black Hole" has a happy ending. But Cech loves the way it doesn't tie up every one of Sammy's problems; instead, it sends her on the road to recovery. "She understood now that [healing] wasn't going to be immediate, she was going to need time," Cech says of her character at the movie's end. "Margot had taught her how to transform the sort of dire and gray world she lived in into one of light, into one of beauty, and taught her how to see the world in a more beautiful way, even in the smallest ways, which is wonderful."
"Marvelous and the Black Hole" is available now in select theaters and on VOD.
Source: Read Full Article