Naomi Campbell's Baby Just Graced the Cover of British Vogue, but the Supermodel Won't Share Her Daughter's Name or Paternity
British supermodel Naomi Campbell is living her best life. A fashion icon for the past three decades, the 51-year-old is still traveling the world. But now, she has someone to share her adventures with. In May 2021, the New York Undercover celebrity shocked fans by announcing the arrival of her baby girl. No one knew she was considering motherhood, and many questioned if she adopted the infant.
Campbell has remained mum for the past nine months but recently appeared on the cover of British Vogue, giving the world an unexpected glimpse of her daughter. Though the supermodel was willing to share a photo, she was still reluctant to share her daughter's name or paternity.
The Vogue cover that has everyone talking
Campbell appears on the cover of the March issue of British Vogue holding her 9-month-old daughter. The new mom wraps the child in a loving embrace, with her perfectly manicured hand covering the baby's bare bottom.
The girl, whose name is unknown, appears perfectly content while her famous mom works the camera in her fabulous form. In an interview with Vogue, Campbell boasted that her daughter enjoyed the experience.
"She loves the light. She's inquisitive. She was looking at everyone — she looks at people right in the eye and for a very long time. She was taking it all in."
Vogue refers to the child as a "model baby," with her proud mom saying they travel everywhere together. Regularly visiting locales such as Paris, London, Milan, and Los Angeles, Naomi Campbell's infant has more stamps in her passport than most adults. She even spent Christmas with family in the South of France.
Motherhood has changed Naomi Campbell's life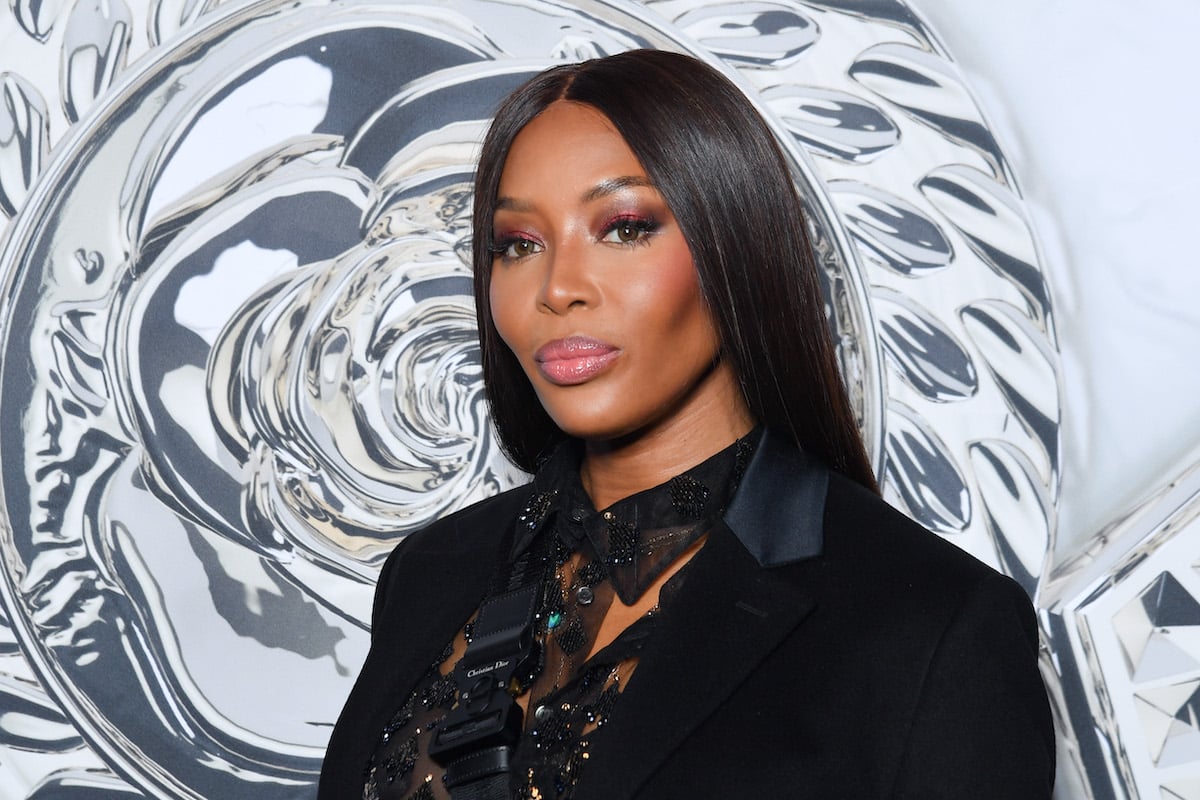 Campbell is adamant about making sure her daughter always comes first. "Everything I do, I do for her — that's it. It's so completely selfless, isn't it?" she gushed.
The supermodel mom told Vogue: "I always knew that one day I would be a mother, but it's the biggest joy I could ever imagine. I'm lucky to have her, and I know that."
Despite the 50-year-age gap between Campbell and her daughter, the Empire actor has the endurance of a woman half her age. She has been telling her older friends to have babies without hesitation.
Like most new moms, Naomi Campbell quickly pointed out the many attributes of her bundle of joy.
"She's a good girl: She sleeps very well, she hardly ever cries, and I'm told she's very alert for her age," The supermom proudly claimed. "She's just started waving, which is fun. She laughs a lot. She's almost talking. I think she might walk before she crawls. And she's got six teeth already."
Though Campbell was willing to share her daughter's milestone moments, she wasn't ready to discuss the girl's paternity or her name. However, Campbell clarified, "She wasn't adopted — she's my child."
The successful businesswoman added, "She is the biggest blessing I could imagine. It's the best thing I've ever done."
Naomi Campbell has become a mother figure to a younger generation of Black models
Naomi Campbell is working with executive producer Ron Howard on an Apple TV+ docuseries, The Supermodels.
Walking in countless shows and appearing on more than 500 magazine covers, Campbell commands the runway like no one else. She claims she still enjoys modeling but admits it's nerve-racking: "I'm 51 years old walking with girls who are 18!"
Campbell realizes the age difference, embracing her role as a mother figure to the next generation of models. She wholeheartedly supports Black women such as Adut Akech and Ugbad Abdi, who are among a group of African models dominating the fashion industry.
Spending a lifetime fighting for equal rights, the British supermodel is proud to promote young creative talent and mentor them to have a platform to express their true selves.
Campbell admits, "We have a long way to go," but now that she is a mother, she is determined to work even harder for positive change.
Source: Read Full Article