Princess Charlene will not return to Monaco for her tenth wedding anniversary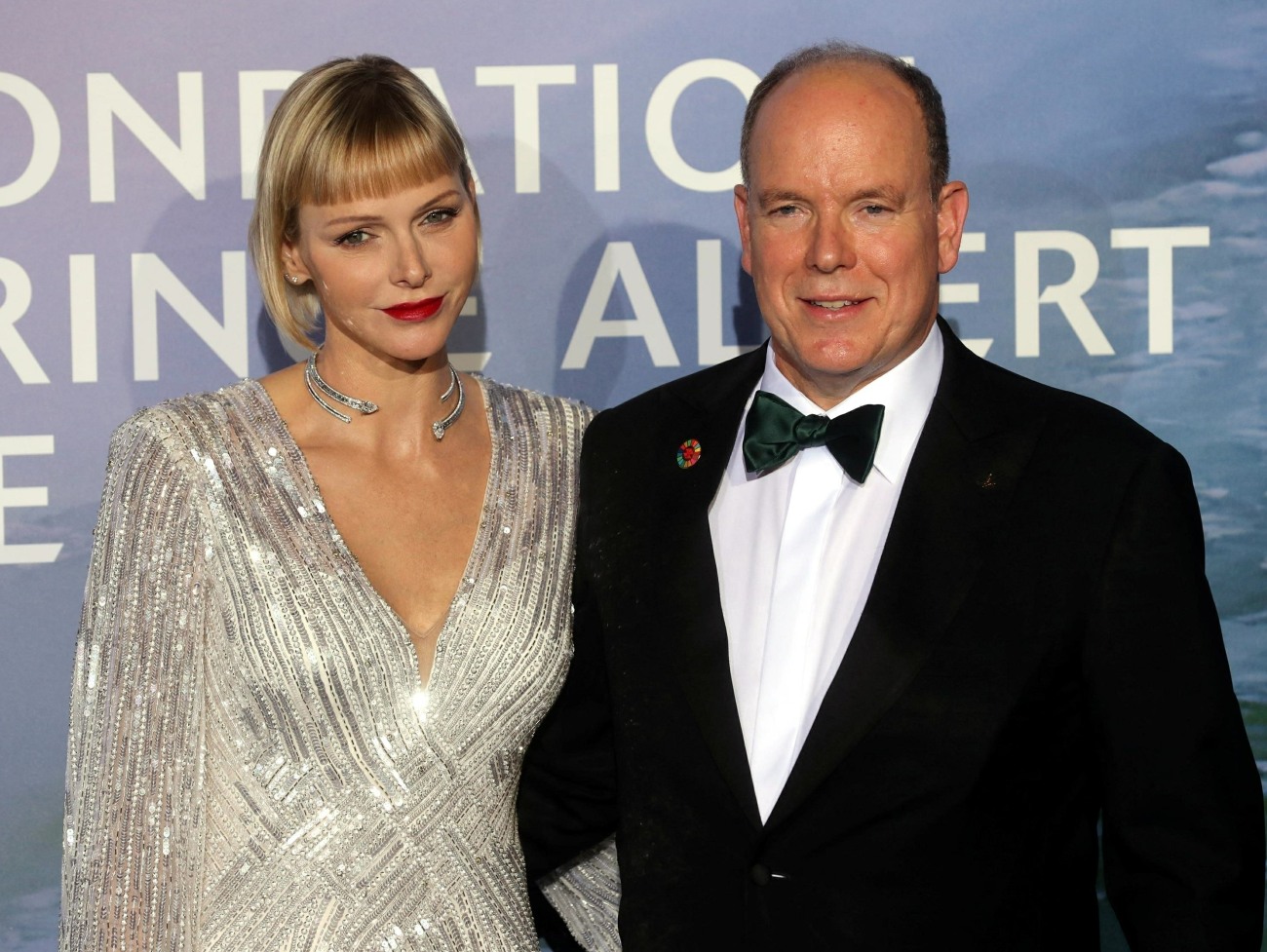 About six weeks ago, Princess Charlene left Monaco to travel to South Africa to highlight some conservation work in her home country. She dutifully posted photos from her travels, and then by May 24th, she was supposed to be back in Monaco for the Grand Prix. Prince Albert's spokesperson had to announce that actually, Charlene is still in South Africa because she contracted a ENT infection and she needed to be hospitalized. It was shady, but people halfway bought it. Weeks kept going by and Charlene still hasn't returned to Monaco. People are starting to notice, and there's some open conversation about whether Charlene escaped from Monaco on the eve of her tenth wedding anniversary. Well, they've concocted a better cover story, in case anyone is interested: Charlene has apparently needed multiple medical procedures, the most recent of which was this week. Mmhm.
Princess Charlene is undergoing multiple, complicated procedures after contracting a severe ear, nose, and throat infection in May, meaning she will not be able to travel back to Monaco for her 10th wedding anniversary next week. The royal, 43, hasn't been seen in Monaco since January, but her husband Prince Albert and their six-year-old twins Princess Gabriella and Hereditary Prince Jacques visited her in South Africa earlier this month.

Charlene underwent her most recent operation yesterday, with her medical team advising she stays in her native South Africa while undergoing more procedures.

'This year will be the first time that I'm not with my husband on our anniversary in July, which is difficult, and it saddens me,' Her Serene Highness Princess Charlene said in a statement. 'However, Albert and I had no choice but to follow the medical team's instructions even though it is extremely difficult. He has been the most incredible support to me.

'My daily conversations with Albert and my children help immensely to keep my spirits up, but I miss being with them. It was special to have my family visit me in South Africa, and it was truly wonderful seeing them. I can't wait to be reunited with them'.
[From The Daily Mail]
These quotes are from her foundation, not the official palace in Monaco. Which is interesting. You would think that if this medical situation was 100% on the level, Albert and Charlene would be on the same page PR-wise and she would have made that statement through The Prince's Palace. But… it's a good cover story. I wonder how long Charlene will be able to stay in South Africa with this cover story. (Sidenote: this could also be a cover story for cosmetic surgery too.)
As for Charlene and Albert's tenth wedding anniversary… that's coming up on July 2nd. The Prince's Palace will release ten videos marking ten moments in their relationship and marriage, and Charlene posted a trailer/preview on her IG.
A post shared by HSH Princess Charlene (@hshprincesscharlene)
Photos courtesy of Charlene's IG, Avalon Red and Backgrid.
Source: Read Full Article