Ten Stars Who Come Out in 2021 So Far
To appreciate these celebrities' courageous action and celebrate the Pride Month which falls on June, here are ten stars who are not afraid to reveal who they are in 2021 so far.
AceShowbiz -Out and proud! It takes a lot of courage to come out with your true self considering the backlash that one might get. Despite that, some celebrities have decided to embrace who they are and come out to reveal their sexuality.
Some revelations left fans and public shocked as no one never saw that coming. Meanwhile, some others were more like confirming the long-running rumors about them.
To appreciate their courageous action and celebrate the Pride Month, here are ten stars who were not afraid to reveal who they are in 2021 so far.
1. Courtney Stodden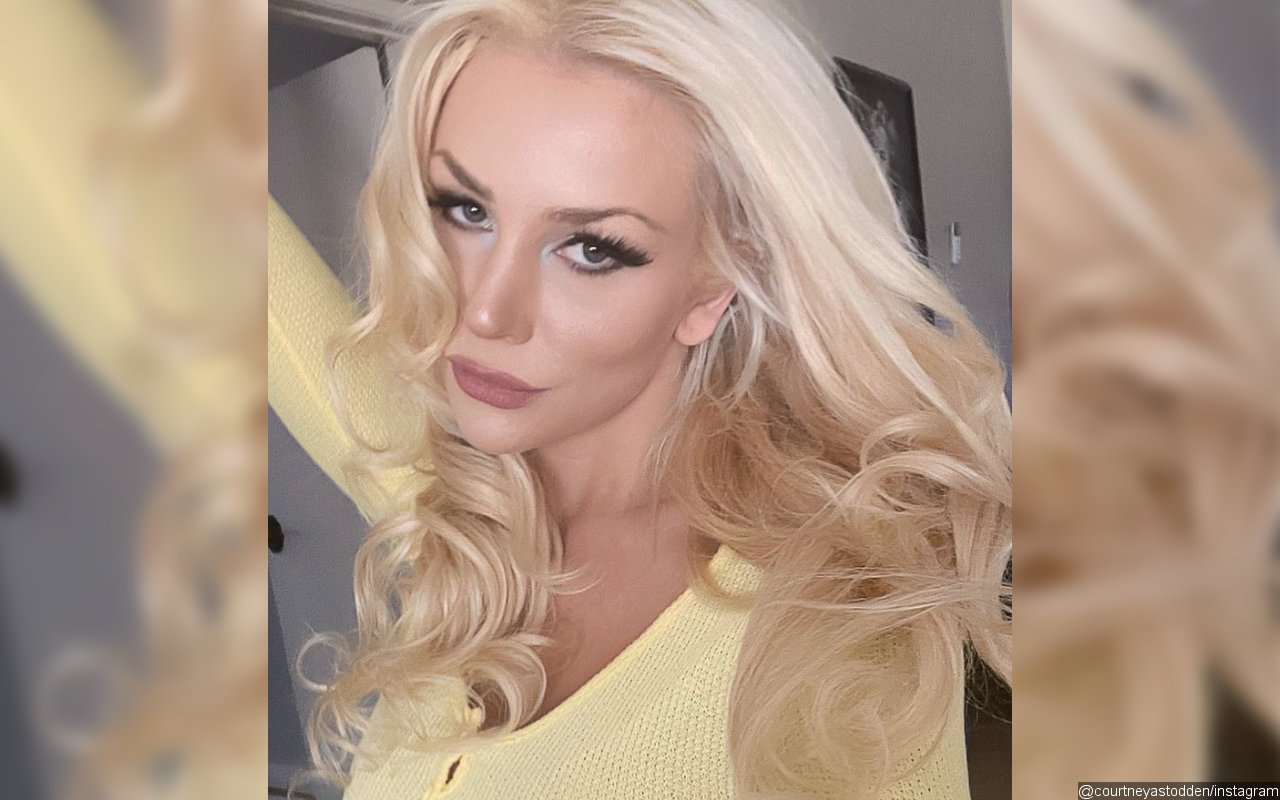 Model Courtney Stodden came out as non-binary in April. The "Celebrity Big Brother" alum took to her Instagram account to share with their online followers their preferred pronouns. "They/them/theirs," the model wrote alongside a selfie. "I don't identify as she or her. I've never felt like I ever fit in anywhere."
Recalling how they were bullied by other girls when they were young, the 26-year-old continued, "It got so bad that my mom pulled me out of school. And still, I don't fit in. I never really connected with anyone my age. My spirit is fluid with a kaleidoscope of color," adding the hashtags #bekind, #beopen and #loveyourself.
2. Ella Hunt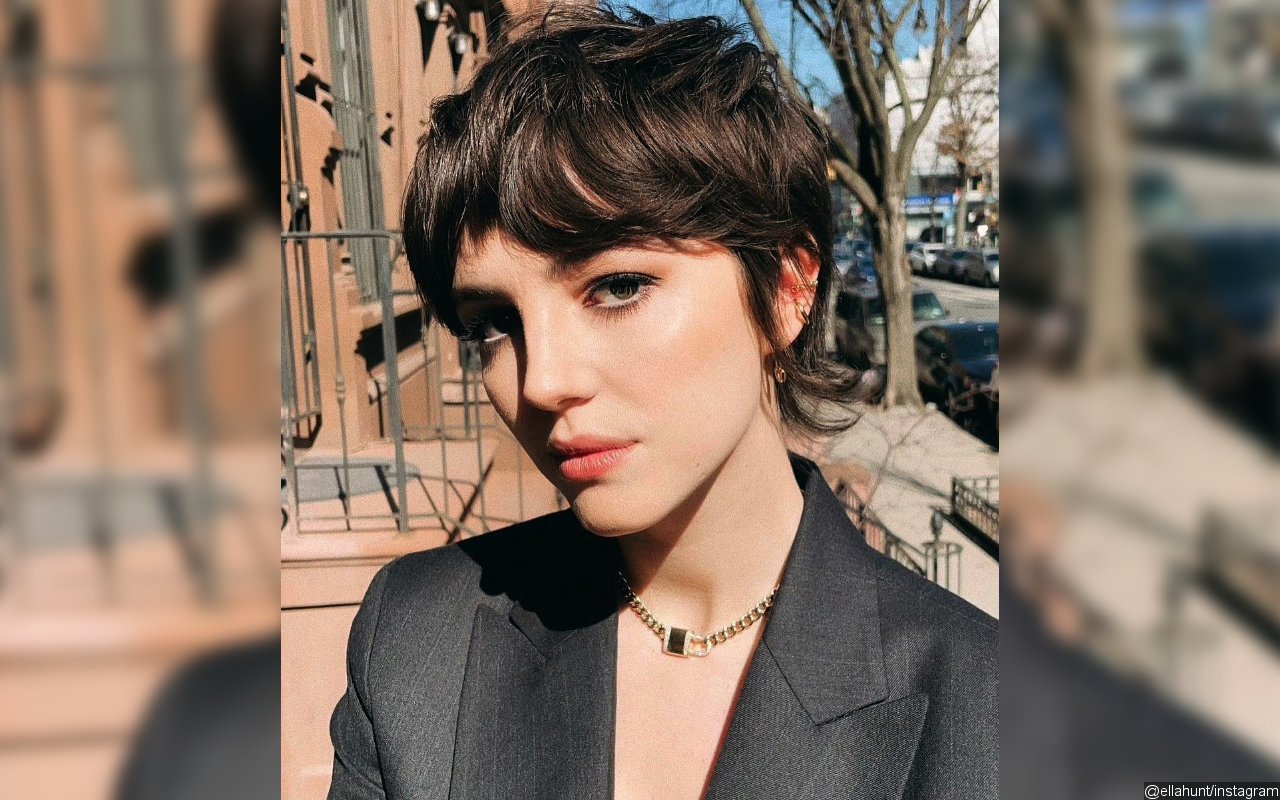 "Dickinson" star Ella Hunt revealed she's queer in an interview with Square Mile in March. Explaining how she perceived the term queer, the British star said, "I love the term queer. I don't think it is specifically about sexuality, I see it as a mindset and feeling empowered in the bizarre and the strange sides of myself."
"I think queer is a beautiful word in that sense. It's an attitude. That's how I identify to my friends in New York," she went on to say. Ella then offered more insight into her sexuality when a fan questioned her on Twitter. "I am queer and I am happy to be open about it. (I just get all kinds of nervous and fumbly in interviews sometimes)," the actress said before writing in a separate tweet that she loves women repeatedly.
3. Gabbi Tuft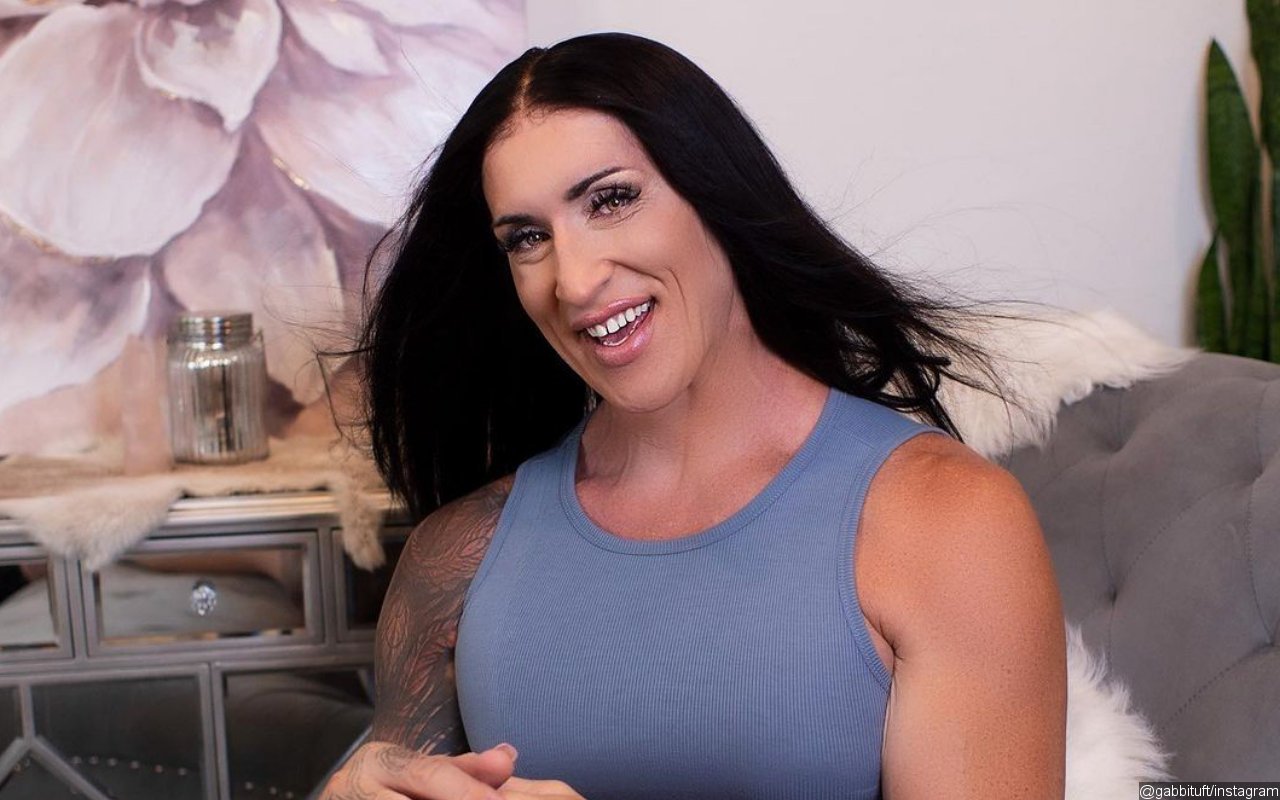 Former WWE superstar Gabbi Tuft made a bombshell revelation in February. Alongside a picture of her sitting alongside an image of herself prior to her transition, she wrote on Instagram, "The ball dropped early today as this is now worldwide news. This is me. Unashamed, unabashedly me. This is the side of me that has hidden in the shadows, afraid and fearful of what the world would think; afraid of what my family, friends, and followers would say or do."
"I am no longer afraid and I am no longer fearful. I can now say with confidence, that I love myself for WHO I am," Gabbi went on to share. After going through the "darkest" time of her life, Gabbi noted that she's "forever grateful" to her "loving wife, family, and closest friends" who "have accepted me for who I am." She continued, "I don't expect everyone to agree or understand. It's not my place to change any of your core beliefs. Just know that the outer shell may change, but the soul remains the same."
4. T.J. Osborne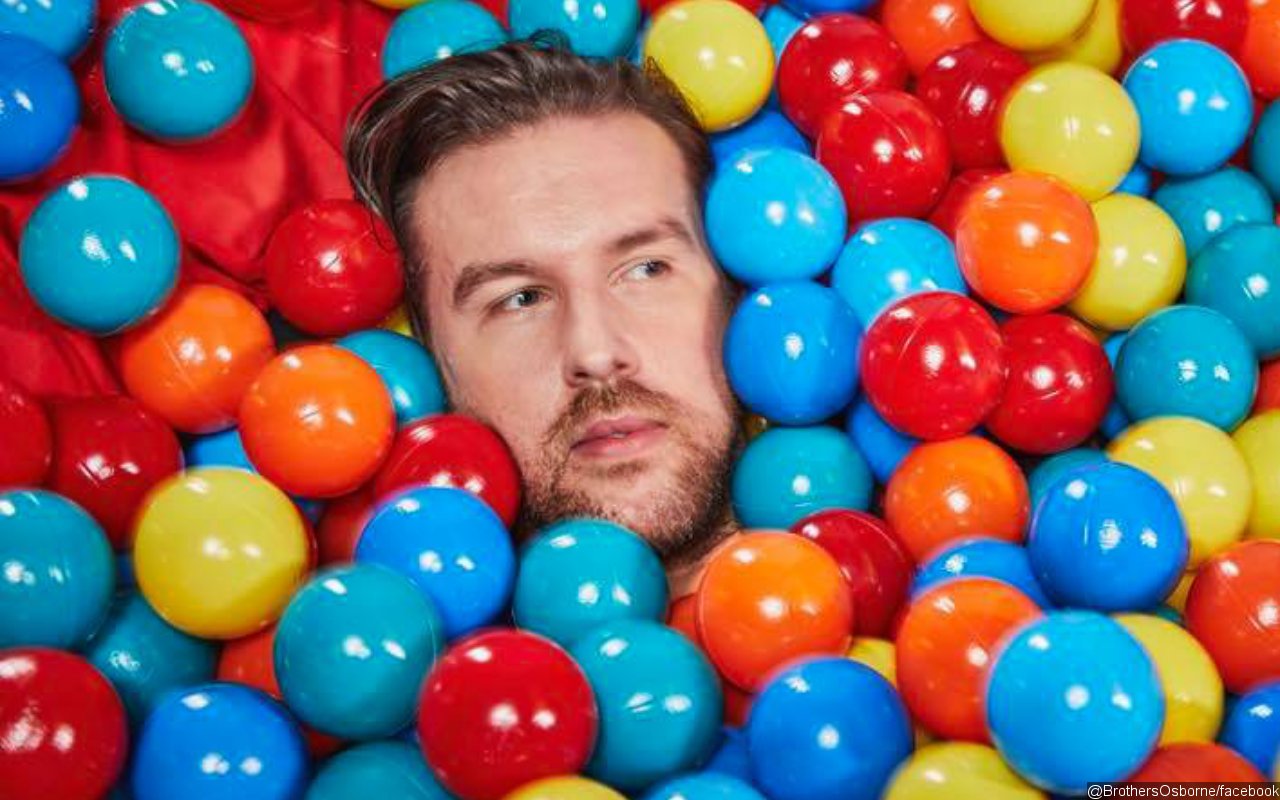 Brothers Osborne singer-guitarist T.J. Osborne publicly came out as gay in an interview with Time. In addition to being the first openly gay man signed to a major country label, the musician is one of the first mainstream country artists to come out in the prime of their career. "I'm very comfortable being gay," T.J. shared in the February interview, adding, "I find myself being guarded for not wanting to talk about something that I personally don't have a problem with. That feels so strange."
Thankfully, he got a lot of support from people around him as he said on "CBS This Morning", "Once I finally came out, I didn't really understand the magnitude of how much people cared about me and loved me and supported me. Had I known that the whole time, I would have done it probably a long time ago and saved myself a lot of strife. Anyone out there, if you're dealing with that, there's people that love you and people that support you a lot. Feel encouraged by that."
5. Ronen Rubinstein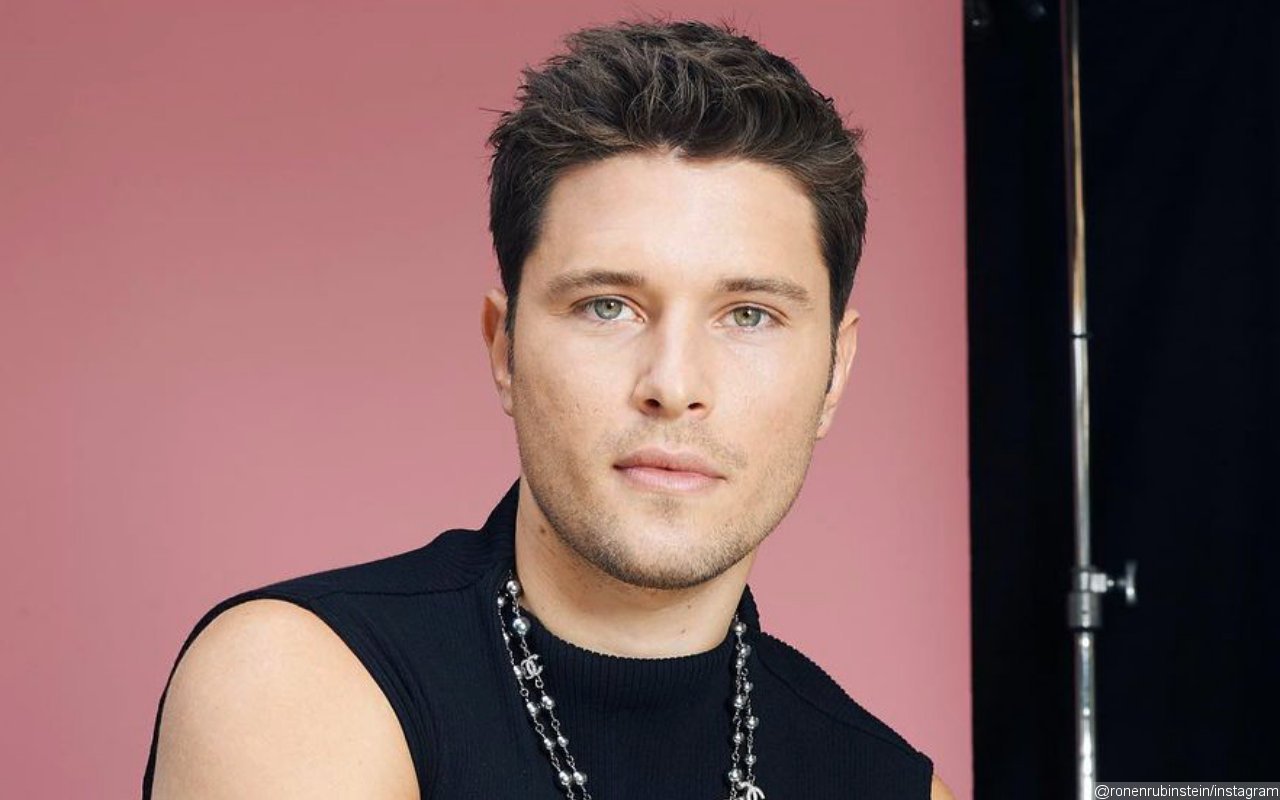 Ronen Rubinstein came out as bisexual in June. The "9-1-1: Lone Star" actor, who played Rob Lowe's gay son T.K. Strand on the hit series, revealed that his character's steamy scene with his character's on-screen boyfriend gave him inspiration to come out. Speaking to Variety, Ronen said that the role was "very personal and very intimate" for him.
He noted that he was worried about people's reaction if he decided to come out. "It's as brutally honest as that. It's either you faced insane amounts of profanity, like the F-word was thrown around all the time or you would get your a** kicked if you were gay. So there was definitely a fear of sort of embracing how I felt," he said. Thankfully, his family and friends accepted him for who he is as he went on to say, "I fully identify as bisexual. I literally just got goosebumps saying that. It feels so good to talk about it, it feels so good to finally be comfortable with it."
6. Trisha Paytas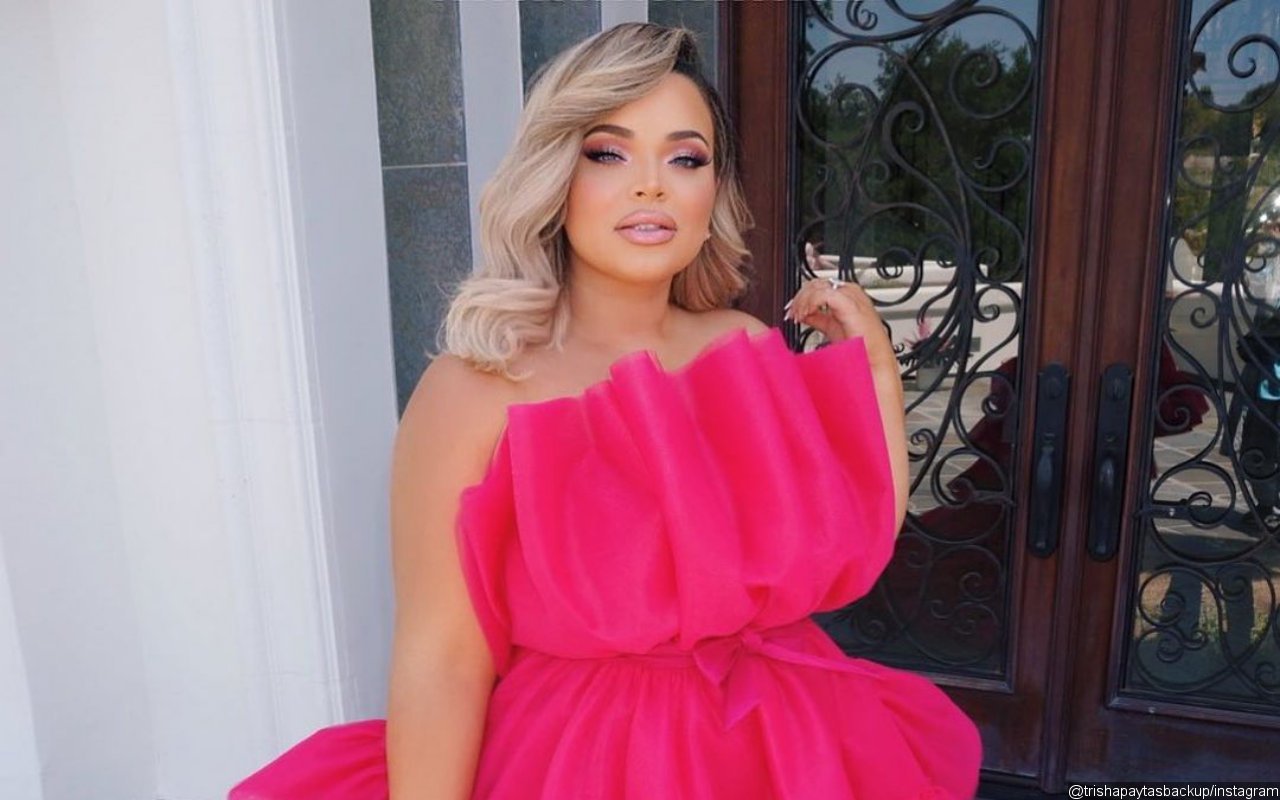 YouTube star Trisha Paytas made use of her channel to publicly come out to the world as non-binary. In an April video, the former "Celebrity Big Brother" star credited popular social video app TikTok and the Generation Z with helping them figuring out about their identity. "I'm nonbinary and I have to give credit to TikTok and Gen-Z," they said. "That seems like the perfect label for me."
Following their coming out, a fan asked them which pronouns that Trisha is preferred. "this is so sweet. They/ them is my preferred at the moment. I really adore u. Thank u for this," Trisha confirmed their pronouns in their reply.
7. Jojo Siwa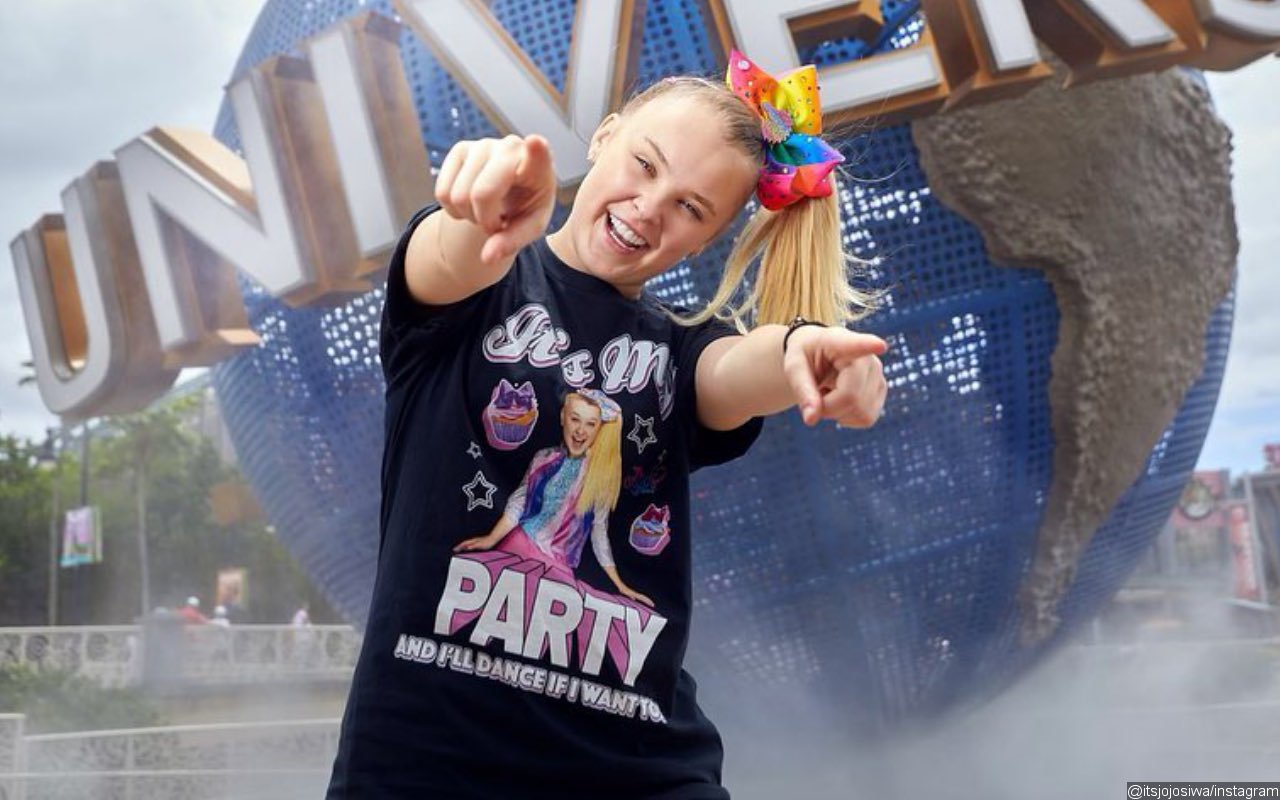 One of the biggest coming out stories this year is probably from Jojo Siwa. The YouTube star proudly revealed that she's part of LGBTQ+ community by sharing a video on TikTok featuring her donning rainbow-bedazzled hoodie and matching hair bow while lip syncing to Lady GaGa's inclusive anthem, "Born This Way". Later in an interview with Entertainment Weekly, she said, "I knew since I was little that I was never straight, I knew that. But I also was never like, 'Oh, I'm gay.' "
"I told myself for a long time, I was like, 'One day, if I have someone to come out with, then I will come out,' " she added. Jojo, who also introduced her girlfriend Kylie Prew for the first time, mentioned that she's grateful and "super happy" for the support and love she got from family, friends and fans, saying, "It was never, like, scary to me to put out to the world that I was happy or I was in love."
8. Kehlani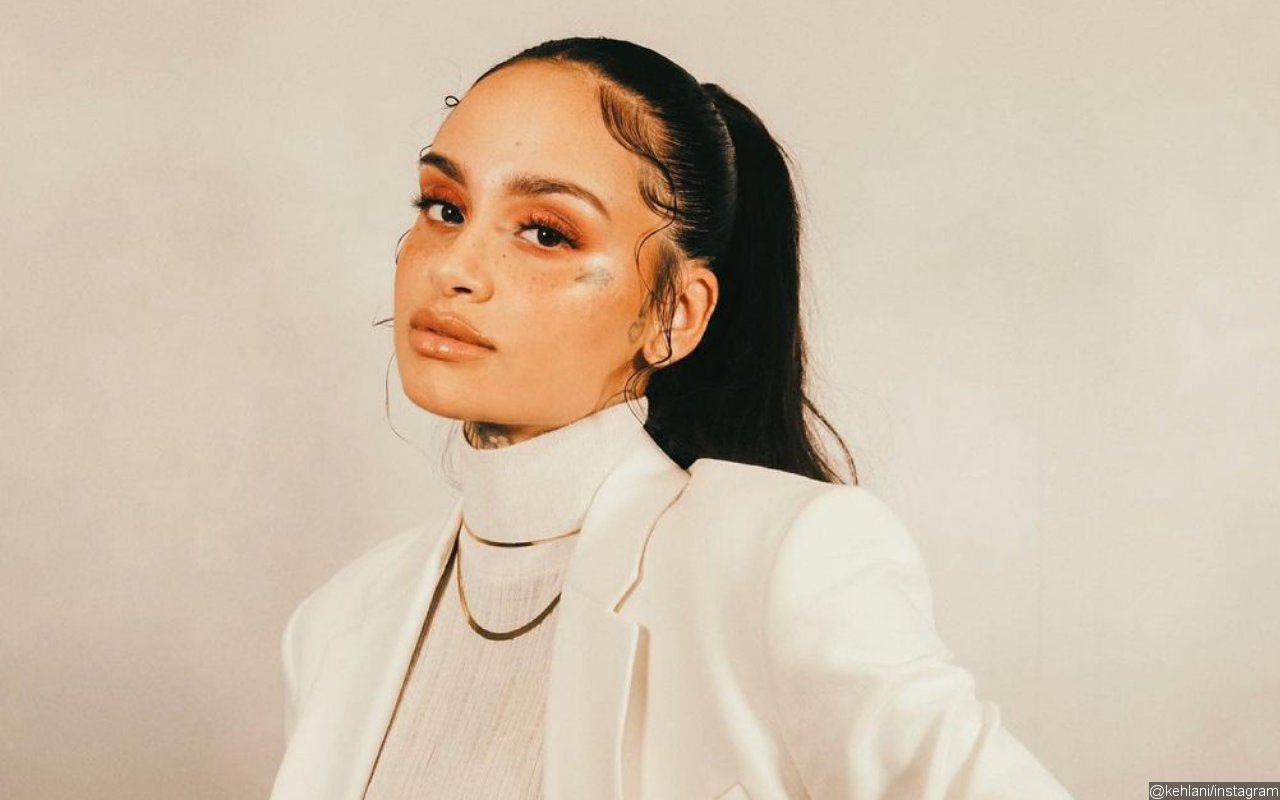 Kehlani has finally figured out herself. The "Gangsta" artist came out as lesbian in a TikTok video on April 22. "I am gay gay gay gay gay," said the Oakland-born musician, who identifies herself as non-binary and uses she/they pronouns. " 'Kehlani what's new?' and I'm like, 'I finally know I'm a lesbian.' Well, it's f**king true."
She admitted that she thought her coming out would be a huge surprise for her family, though their response was not of her expected, in a good way. "When I want to have a heart to heart with my family, and be like, 'I finally know that I'm gay,' they're like, 'We know, duh… stupid,' I just feel like, 'No…, I want you [to] fall on the floor and [say], 'Congratulations, we had no idea!' S**t!" she explained.
9. Demi Lovato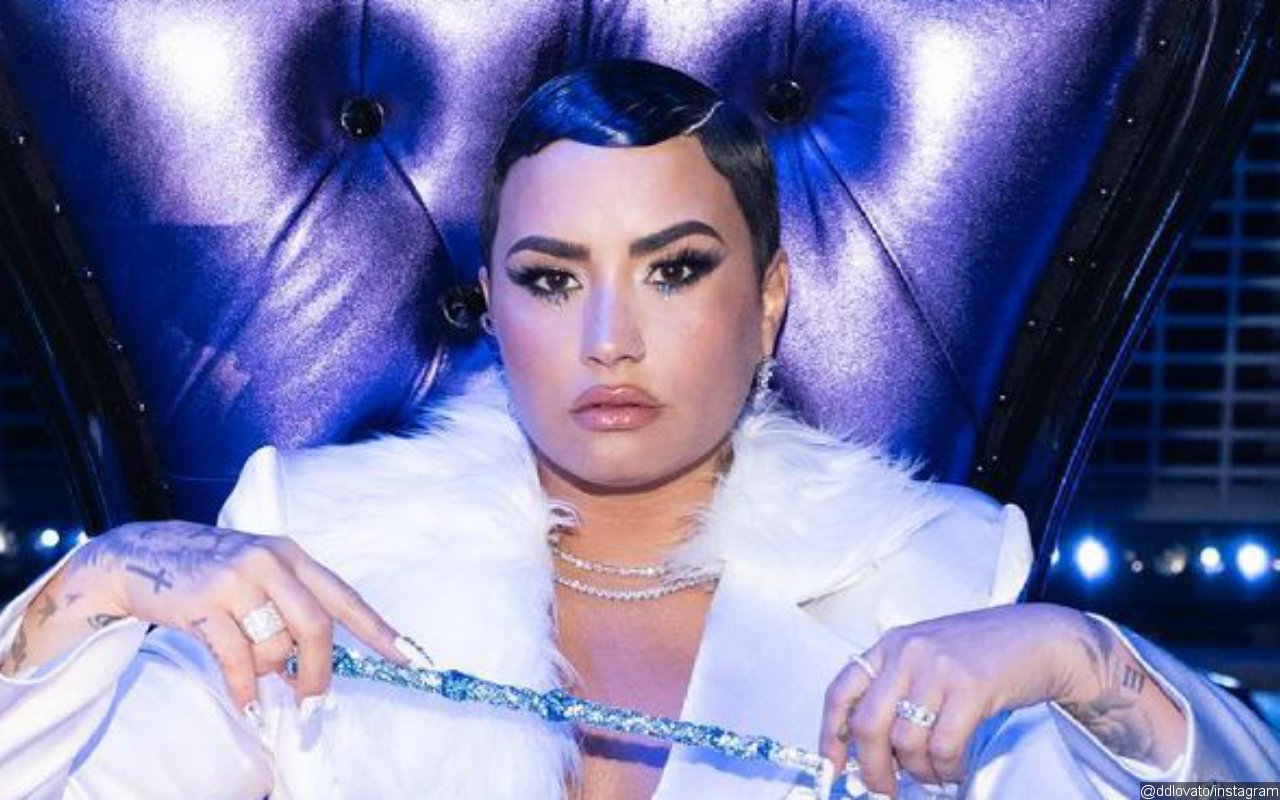 Also living their truth is Demi Lovato, who came out as non-binary in the very first episode of their podcast, "4D With Demi Lovato", back in May. "Over the past year-and-a-half, I've been doing some healing and self-reflective work. And through this work, I've had the revelation that I identify as non-binary. With that said, I'll be officially changing my pronouns to they/them," they announced to their listeners. "I feel that this best represents the fluidity I feel in my gender expression and allows me to feel most authentic and true to the person I both know I am, and am still discovering."
Hoping that their decision would give courage to those who experience the same thing with them, the "Cool for the Summer" hitmaker wrote on Twitter, "I'm doing this for those out there that haven't been able to share who they truly are with their loved ones. Please keep living in your truths & know I am sending so much love your way xox."
10. Colton Underwood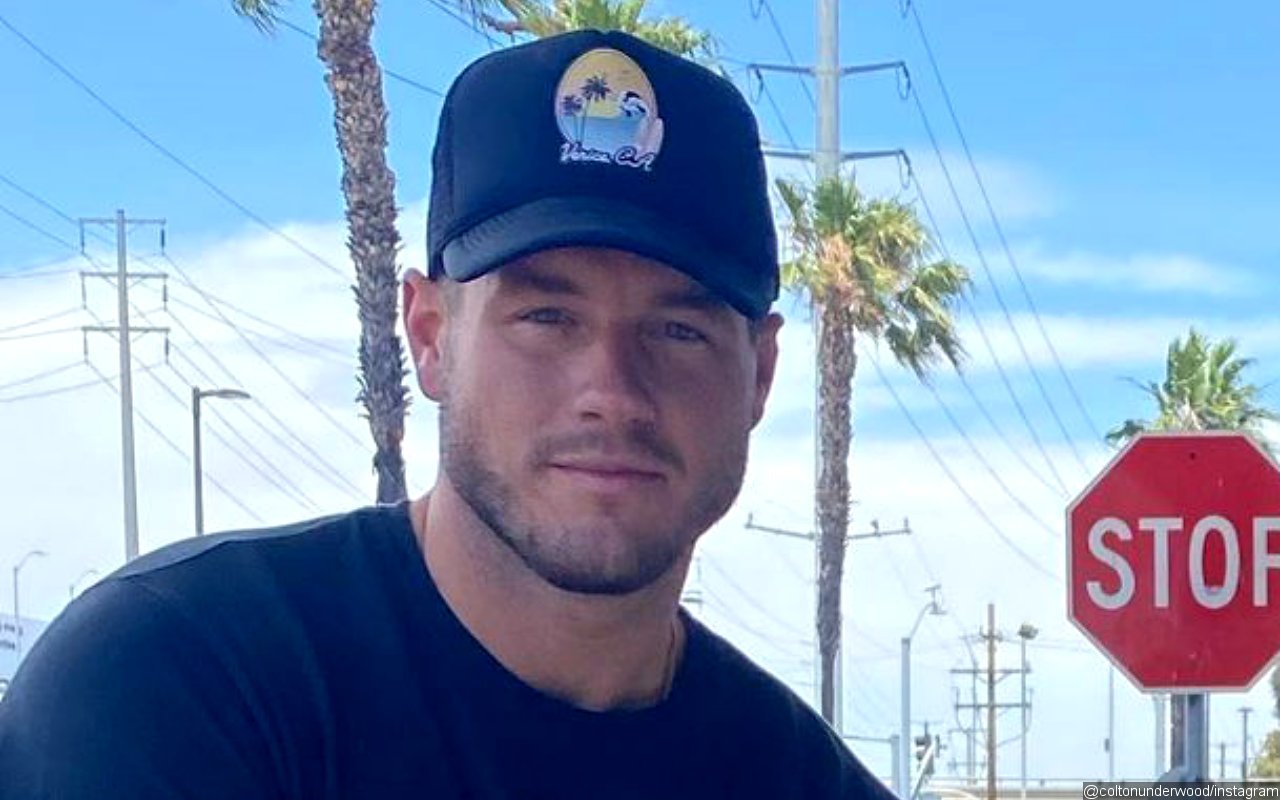 "The Bachelor" alum Colton Underwood came out as gay in April during his appearance on "Good Morning America". Colton, who embarked on love journey in season 23 of the popular dating show on which he would be selecting a potential wife, noted that it wasn't easy for him to embrace his sexuality at first.
"I've ran from myself for a long time. I've hated myself for a long time," the NFL star, who called it quits with contestant Cassie Randolph last year, admitted. Finally, he could proudly announce, "I'm gay, and I came to terms with that earlier this year and have been processsing it. And the next step in all of this was sort of letting people know."
Source: Read Full Article