'The Bachelor': Matt James Breaks Silence on 'Fated' Rachael Kirkconnell Reunion After Racism Scandal
Matt James has broken his silence on his "fated" reunion with Rachael Kirkconnell after a racism scandal rocked season 25 of The Bachelor. In his new book titled "First Impressions," James detailed the transgressions that derailed his relationship with Kirkconnell and led to an overhaul of The Bachelor franchise.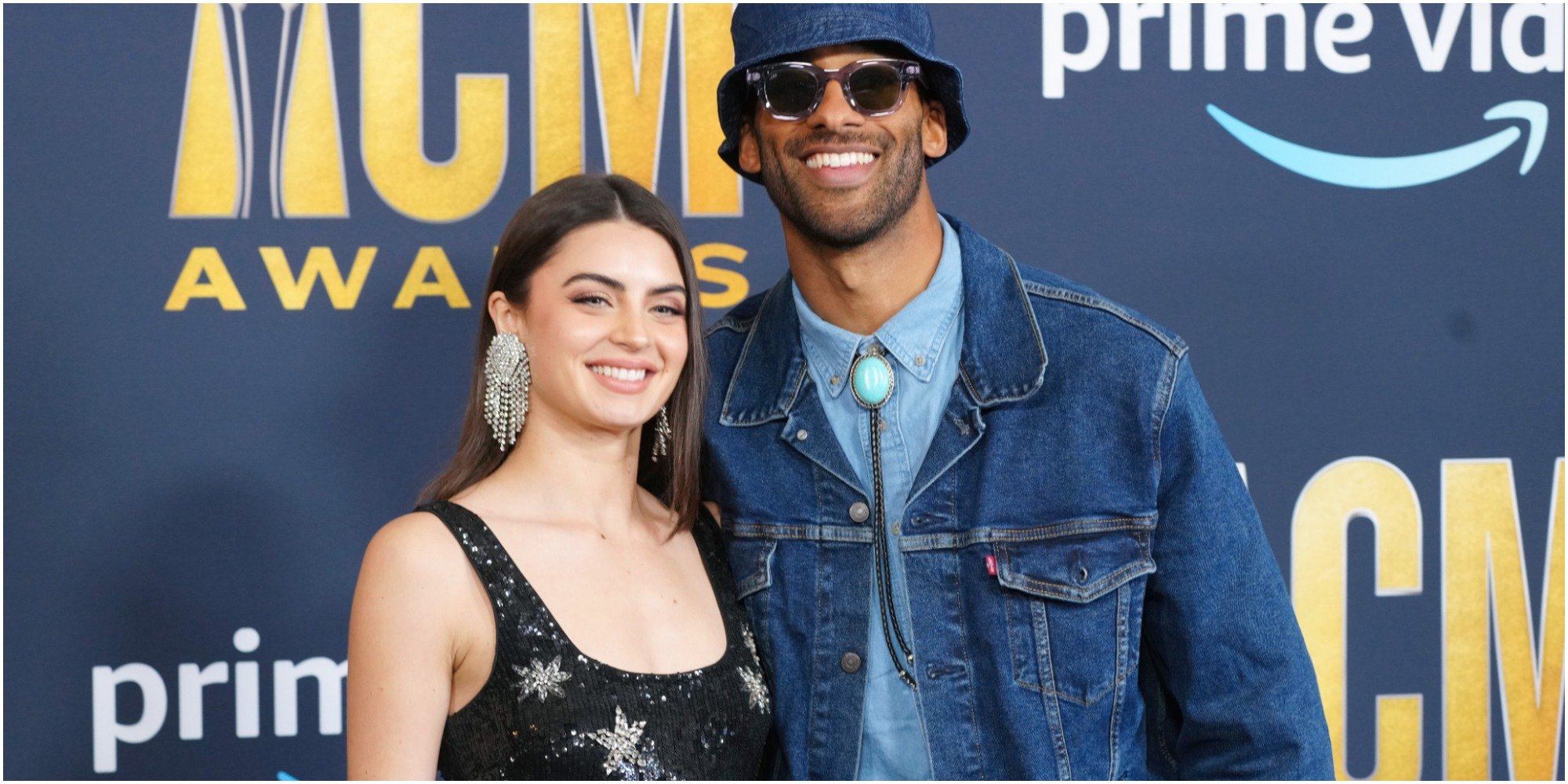 Matt James and Rachael Kirkconnell's relationship timeline
James, a Wake Forest graduate, was named the season 25 lead of The Bachelor in June 2020. Kirkconnell, a graphic designer from Georgia, was one of the women vying for his heart. While she didn't receive the coveted first impression rose (Abigail Heringer did), she caught Matt's eye on night one.
Kirkconnell came under fire throughout The Bachelor dating process for photographs from her past. Racially insensitive pictures where she dressed in old south antebellum clothing surfaced online. She attended a party at college which was described as an "Antebellum plantation-themed ball" by fraternity Kappa Alpha. 
James and Kirkconnell broke up after public pressure on their relationship became too much to handle.
James' stony silence toward Rachael on his episode of The Bachelor: After the Final Rose spoke volumes.
He made his feelings clear during Good Morning America that he was not pursuing reconciliation with Kirkconnell.
"I know that Rachael's a good person and everything she outlined in her apology and statement, and I'm looking forward to seeing her do because I know she's capable of it," he said.
"There's a lot of work that needs to be done before I can think about being in a relationship with anybody. I need time to process everything that's going on and I want to respect Rachael and what she's gotta do," Matt concluded.
James broke his silence on the controversy that almost destroyed his and Kirkconnell's relationship
In an essay from his book, "First Impressions," republished by Cosmopolitan, James broke his silence on the controversy that almost destroyed his and Kirkconnell's relationship.
"When rumors about Rachael Kirkconnell began bubbling up in the middle of the season, they took weeks to reach me. First came allegations of high school bullying, then insensitive comments she supposedly made," James wrote.
"She mentioned that some things about her past had popped up on the web, but I shrugged it off and told her not to worry about it," he continued.
"Then the picture dropped. It found me in my New York apartment. The TV flashed an entertainment news alert with Rachael's face on it. She was done up with a poufy princess dress ruffling down from her shoulders, long-lashed and powdered cheeks. "BREAKING NEWS" blinked in red. The dress wasn't just any dress; it was an antebellum-style dress. The photos were taken before a Rose Ball Formal at a campus fraternity. An anchorman caught me up on the weeks-long buildup that I'd shut out. The photo was the missing piece that brought the whole concocted image into focus. They declared Rachael a racist."
Matt James says his relationship with Rachael Kirkconnell was 'fated'
Shortly after, James and Kirkconnell met to discuss the photographs. He admitted how difficult it was for him to see her in the picture in question. She claimed that she left the sorority a semester after the party. Kirkconnell claimed she didn't know about the context of the party when she chose to attend and believed it was just another college event. She apologized, and James forgave her.
However, their relationship was not smooth sailing, and they spent more time apart than together while Kirkconnell and James worked separately on their personal issues.
Fate brought the couple together when they each separately visited Atlanta.
"I received a pinging notification on my phone: 'Rachael Kirkconnell is now sharing her location with you.' I was confused. We hadn't spoken in two long weeks. I checked her pin. She was two blocks away. Was this some kind of cryptic message? I didn't want to miss an opportunity to see her," James wrote of the couple's genuine connection.
"I rushed over to her red dot on the map and FaceTimed her when I arrived," James writes. "Turns out, she hadn't meant to send the notification; she didn't even know I was in Atlanta. She had just unblocked my contact, which triggered the location sharing to return automatically — a crazy coincidence that felt fated."
The Bachelor is currently on hiatus.
Source: Read Full Article