The Pioneer Woman: Ree Drummond's Christmas Cake Cookies Have Fans Divided
Ree Drummond's Christmas Cake Cookies are just one of her many Pioneer Woman cookie recipes. As much as the celebrity chef and Food Network star loves them reviewers are divided. Some mixed up a batch at home with great results while others called them a total fail.
Ree Drummond's Christmas Cake Cookies start with a simple recipe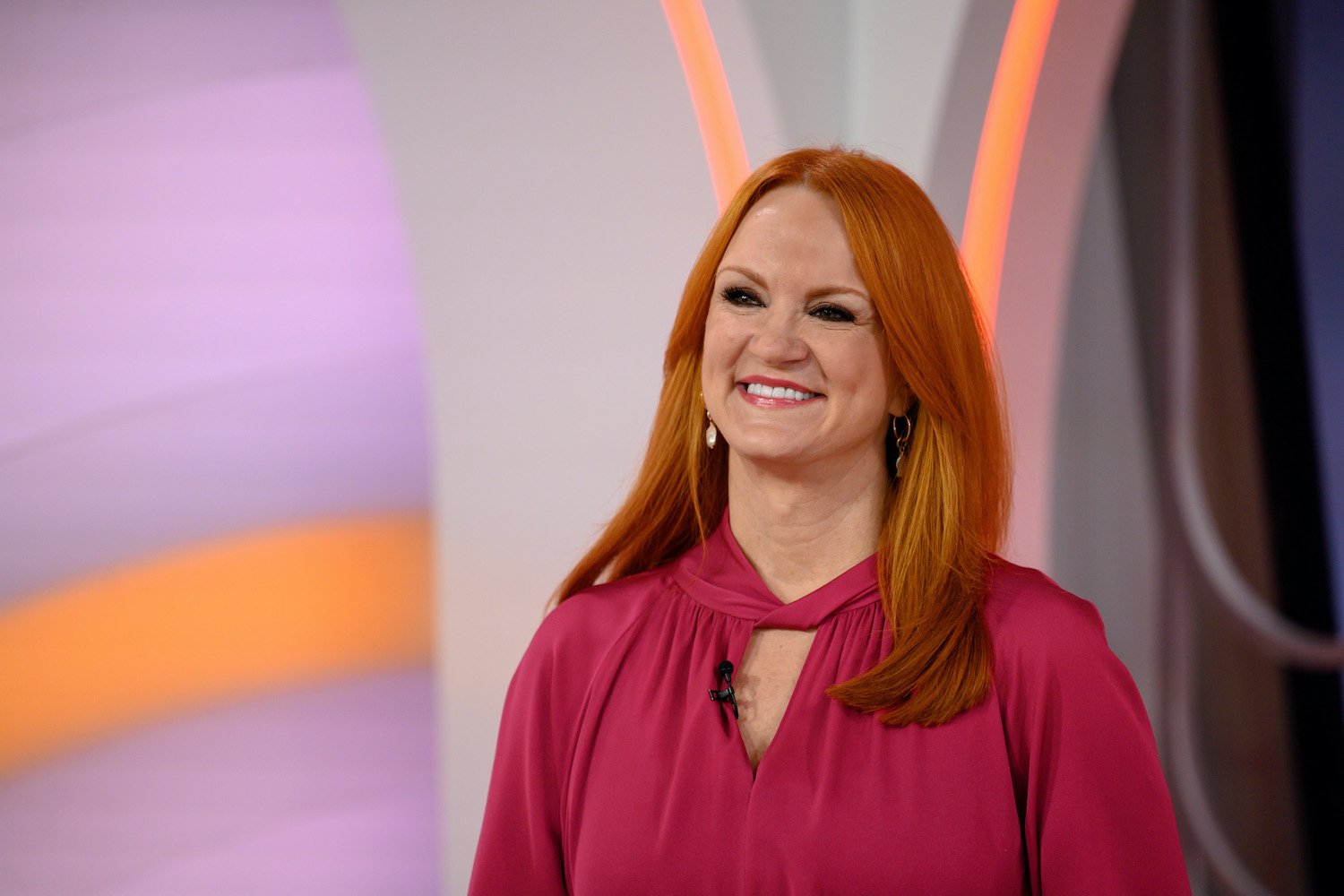 This is yet another easy Pioneer Woman recipe. As Drummond explained on her cooking show, The Pioneer Woman, there's nothing too technical or complicated about making the batter. "This is such a simple cookie batter, nothing fussy about it," she said.
Drummond whipped up the batter using just a standing mixer. Pouring the ingredients in one at a time she called it "one of those add-and-mix, add-and-mix cookie recipes." Sounds simple enough, right? They're supposed to, according to Drummond, be "super soft" and "beyond good."
The consistency of the batter is a little thinner hence why it's called batter and not cookie dough. As the Super Easy cookbook author told viewers, the cookies should have a "wonderful melt-in-your-mouth texture."
So what went wrong — and right — for those who made Drummond's Christmas Cake Cookies at home?
Some reviewers hated the Pioneer Woman's Christmas cookie recipe
At the time of publication, the recipe for Drummond's Christmas Cake Cookies has been reviewed nearly 50 times on Food Network. It averages four out of five stars. 
Although the negative reviews varied, the most common problem for those who made the cookies at home centered around the stickiness of the batter. "My dough so was sticky it stuck to the surface even though I floured it," wrote one reviewer.
Another said it's not ideal for using cookie cutters. "This recipe is not good at all for cutouts so sticky, even for normal round cookies, it's just meh," they said before calling the cookies a "total letdown." Yet another unhappy reviewer dubbed the cookies their first Pioneer Woman recipe they and their family "didn't love."
In addition to the stickiness, those who gave the cookies a low rating felt the cookies didn't have a cake-like texture. Instead, they described them as closer to something like biscuits.
"I am a huge fan of the Pioneer Woman. I always go to her recipes when I need something to make; however, these cookies were a flop," a reviewer said. "I followed the directions exactly and they turned out tasting like biscuits." Another reviewer echoed the same comment: "This recipe should be simple and produce a cake-like texture with a tender exterior, instead, my cookie was slightly tough on the outside."
Other reviewers couldn't get enough of Drummond's holiday cookies
Mixed in with the reviews about the batter being too sticky and the baked cookie not having a cake-like texture is praise for Drummond's recipe. "This is the recipe I have been looking for for years," one reviewer said. "These cake cookies came out soft and just the right amount of sweet."
Additional praise included comments such as "a little cake in cookie form," "delicious," "great texture and flavor," and "perfect." One person even went so far all to call them one of their "all-time favorites." Another dubbed them a go-to recipe for a party dessert while someone else said Drummond's Christmas Cake Cookies replaced the recipe they'd used for decades.
Source: Read Full Article