The Queen sent Penelope Knatchbull to 'drive' with Prince Philip during Sussexit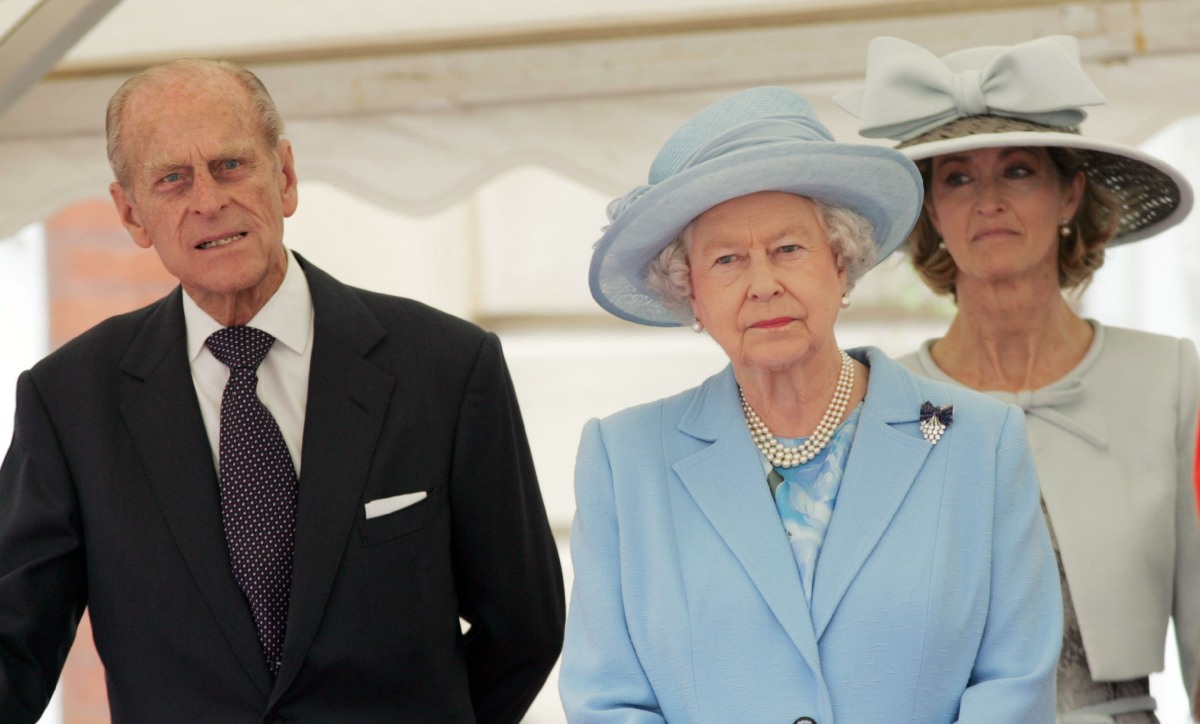 Oh my God, Ingrid Seward is just going to keep on talking, isn't she? These royal commentators and royal biographers, they just love to appoint themselves the gatekeepers of royalty and the only drivers of royal narratives. Ingrid Seward is using her book about Prince Philip (Prince Philip Revealed) to furiously attack the Duke and Duchess of Sussex. If you told me that Ingrid and Angela Kelly are the same person, I would completely believe you. So, are you interested in Seward's "take" on the Sandringham Summit? You know, the one where Harry and Meghan forced the Windsors to acknowledge the harassment and hate campaign against them and negotiated their exit from the family?
Queen Elizabeth II came up with a plan to stop showdown talks with Meghan Markle and Prince Harry getting to her husband, a new book claims. The Monarch asked Penelope Knatchbull, Countess Mountbatten of Burma, to take Prince Philip, then 98, for a drive during a crisis summit with the young royals, Ingrid Seward writes.

The knife edge meeting came after the Duke and Duchess of Sussex announced their plans to leave royal life, giving Elizabeth, 94, just ten minutes' notice, according to biography Prince Philip Revealed. The book describes how the queen knew they were unhappy but had not been aware of their intention to live "half in, half out" of the royal family, which Philip believed was "impossible."

Seward writes: "The queen refused to allow their shenanigans to get to her husband. So, when she called an emergency summit at Sandringham on January 13, attended by her son the Prince of Wales and grandsons Prince William and Prince Harry, as well as their senior advisors, she asked one of her house guests, Countess Mountbatten, to drive him away from the house at least for the duration of the meeting. While they sat in the long library on the ground floor and thrashed out a solution that would allow Harry and Meghan their freedom without bringing the royal family and the Crown into disrepute, Philip remained out of the way.

"Buckingham Palace later released an unusually personal statement from the Queen saying that the family were entirely supportive of Harry and Meghan's desire to create a new life as a young family."
[From Newsweek]
What is even the purpose of this information? Is this just Seward using the Queen as a prop to express displeasure with the Sussexes for forcing the moment to its crisis? Why in the world would the Queen need to send Penelope Knatchbull out to "drive" around with Prince Philip during several hours of the summit? A summit which, you know, lasted DAYS. This actually made me think of the Prince Andrew situation last November/December – when the Queen wouldn't listen to reason, Charles apparently appealed to his father, and Prince Philip had a little "summit" of his own. So… again, what is the purpose of this information? Prince Philip is strong and tough enough to say that Andrew should be fired from the Firm for his Jeffrey Epstein mess, but Philip is too weak and fragile to be around for the Sussexes' exit negotiations?
Penelope Knatchbull…
Embed from Getty Images
Embed from Getty Images
Embed from Getty Images
Photos courtesy of WENN, Getty.
Source: Read Full Article