The Stunning Transformation Of Victoria Justice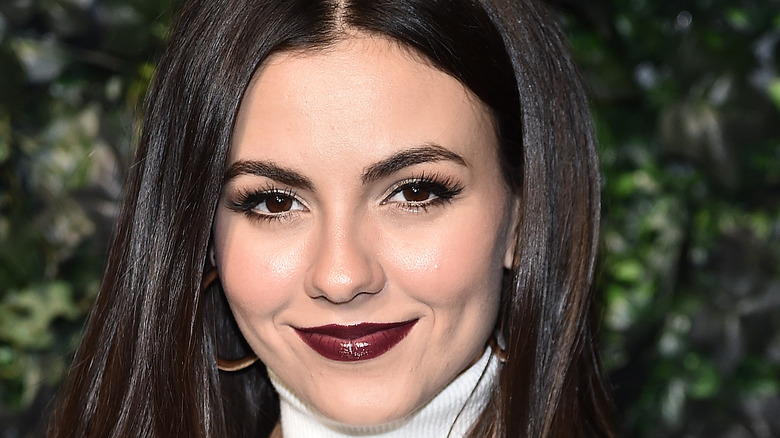 Either you adore the heck out of her or you're not so much of a fan — either way you know who Victoria Justice is. As one of the Nickelodeon alum queens, fans saw Justice grow up from "Zoey 101" to "Victorious," from film work to a comeback music career. And they've been there for every minute. At only 28 years old, Justice has already compiled an impressive array of acting work and hit songs. Despite being the butt of some harsh memes, and some controversy with her former co-star the past few years, Justice has been keeping her head held high. 
Justice knew at a young age that she as destined for the spotlight, and it didn't take long for Hollywood to see that as well (via The Famous People). From humble Floridian beginnings, Victoria Justice has had an insane life, and an even more insane transformation. 
She got her first big role in Zoey 101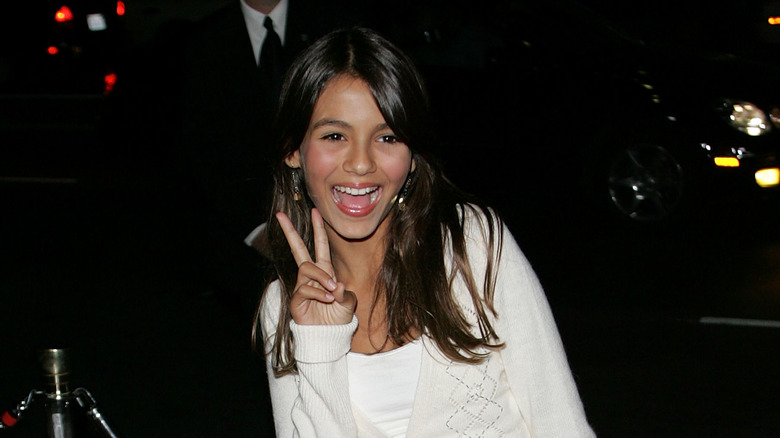 Born February 19, 1993, Justice grew up in a loving home in Hollywood, Florida. Her parents are Zack and Serene Justice, and she has a younger half-sister, Madison. To this day, the family remains incredibly close, with her sister frequently posting about her on Twitter.
In 2003, the family uprooted from Hollywood, Florida to Hollywood, California. The same year, Justice got the acting bug and started guest starring in shows like "Gilmore Girls," "Suite Life of Zack and Cody," and "Everwood." Only two years into her career, she got her first big break as Lola Martinez, a fan favorite in the series, "Zoey 101" (via IMDb). When she landed the role, she told Star Scoop, "I was extremely happy; I was bouncing up and down and screaming."
The show lasted until 2008. While rumors swirled that the show ended due to the unexpected pregnancy of its young star, Jamie Lynn Spears, that wasn't the case. The show just naturally came to a conclusion as the cast got older (via Distractify). 
Years later, Justice was asked if she and Spears were on good terms. She said, "I mean she's killing it. I'm so happy for her. She seems like she's so happy and she's a great mom" (via TheThings).
Victorious shot her into stardom, and then plummeted her career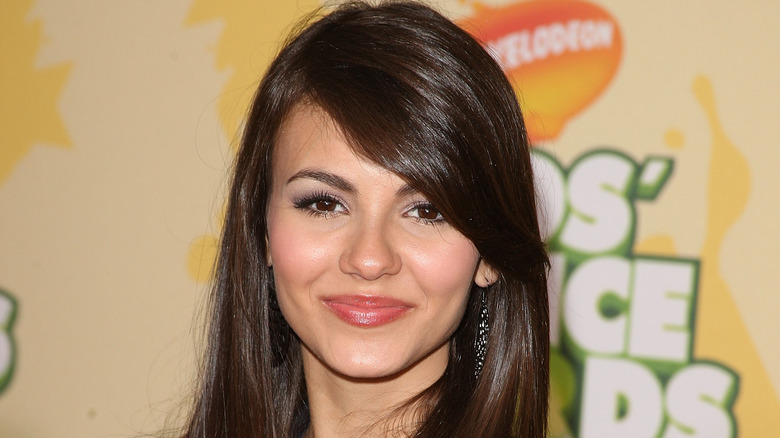 Not soon after "Zoey 101" ended, it was announced that Justice was set to be the lead of a new Nickelodeon show, "Victorious." The show was set to air in 2010, with actors like Ariana Grande, Elizabeth Gillies, and Avan Jogia attached. Justice, and later the rest of the cast, continually released hit songs like "Take a Hint," "Give it Up," and "Freak the Freak Out" for a few years until the show's abrupt end in 2013 (via Film Daily).
However, rumors rose that tensions were high on the "Victorious" set, especially between Justice and Ariana Grande. One of the biggest clues thats fans picked up was an interview with the female stars on set, talking about who sings the most. While Gilles quickly said Ariana, but Justice answered with the much-memed phrase, "I think we ALL sing."
The tension didn't end there. According to Seventeen, Grande wrote an answer to a fan that put Justice on blast. "Sweetheart the only reason Victorious ended is because one girl didn't want to do it … She chose to do a solo tour instead of a cast tour." Grande continued, "If we had done a cast tour, Nickelodeon would have ordered another season of Victorious…" 
She is an avid advocate to end cyberbullying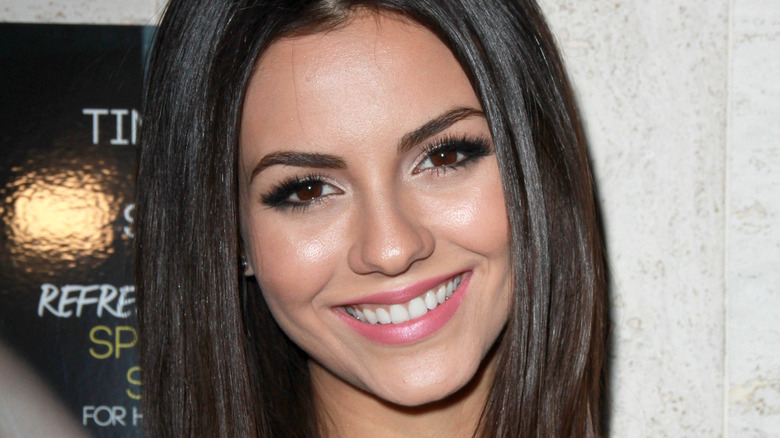 Soon after Victorious's cancellation, Justice somewhat fell from grace. Her debut single, "Gold", ended up flopping, despite considerable hype surrounding it (via Billboard). She then was attached to the thriller "Eye Candy," which was cancelled after one season. She then got guest starring appearances here and there for the next few years, never quite hitting the same peak she did with "Victorious." However, she has gotten some success with films, like the new TV movie rendition of "Rocky Horror Picture Show" and "Naomi and Ely's No Kiss List" (via IMDb).
During the past few years, Justice has been an advocate to end cyberbullying, especially since she faces it on a daily basis. In an interview with End Cyberbullying, she said, "I do deal with cyberbullying online to a large extent because I put myself out there on social media. The demographic I deal with is younger and they are easily influenced by things that aren't necessarily true." But that hasn't gotten her down, especially in recent years. 
She's finally coming back to music
For the first time in nearly seven years, Justice has started to release music again, with one feel-good hit called "Treat Myself" and another called "Stay." In an interview with Billboard, she went on about her excitement with music again. "It's good to be creative again, to be sharing music with the world again and to be doing it on my own terms." 
Fans have been waiting for her to come back for awhile, and that actually scared her. "When people were like, 'Oh, it's like her comeback,' that sort of freaked me out." She continued, "I just want people to hear it. I'm just flattered that people care in general that I'm making music." In May 28, 2021, she released another song "Too F***** Nice," and according to her Instagram, she's over the moon with her fans' positive responses. It seems as though she's just getting started, and fans absolutely can't wait for her revival.
Source: Read Full Article