The Surprisingly Casual Way Darren Criss and Wife Mia Swier Met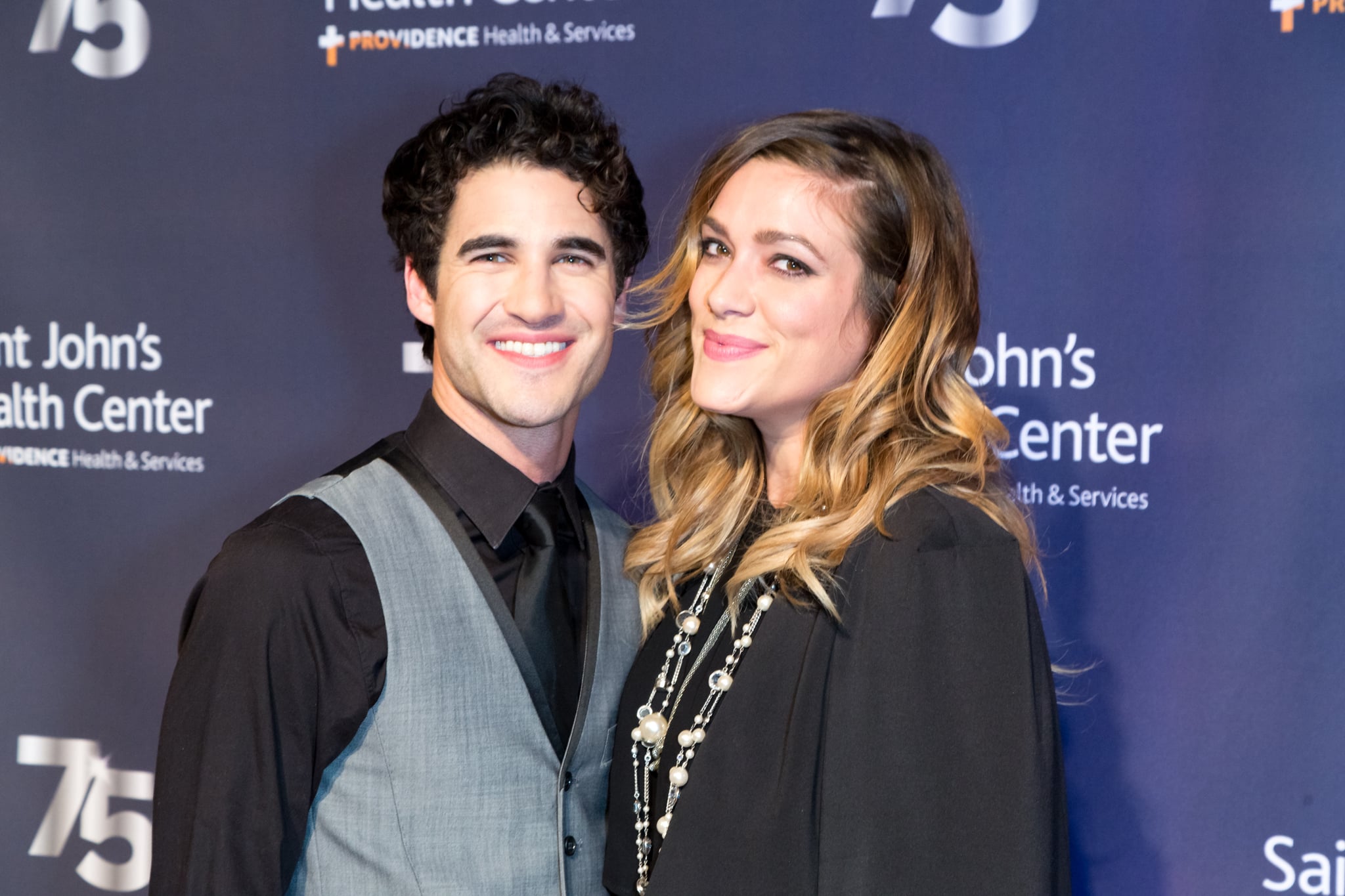 You may have been shipping Darren Criss and Laura Harrier's onscreen romance in Netflix's Hollywood, but we're sorry to say that these two aren't an IRL item. In February 2019, Darren tied the knot with writer and producer Mia Swier, who he's been with for nearly a decade now. The couple has been together for so long that Darren wasn't even a TV star yet when they started dating. What's even wilder: the fact that Darren and Mia met through mutual friends all the way back in 2006, according to People.
When Darren took to Instagram to announce the news of their engagement in January 2018, he said that he and Mia had been dating for seven-and-a-half years, which means their relationship started sometime around July 2010. Right around that time, Darren landed his breakout role as Blaine Anderson in Glee, which Mia produced and directed promotional content for, according to her IMDb profile. It's unclear why it took Darren and Mia four years to start dating after their initial 2006 meeting, but it's possible that their involvement in Glee brought these two back together.
Source: Read Full Article