Tristan Thompson 'Fighting' For His Relationship With Khloé Kardashian As She Once Again Shuts Down Recon
Will they or won't they, already!
As Khloé Kardashian and ex Tristan Thompson quarantine together with daughter True, Thompson has apparently been taking steps to mend the broken relationship. 
Related: Khloé Claps Back At Fan Over Jordyn Woods 'Hypocrisy'
A source told Us Weekly:
"Tristan is really stepping up to the plate with Khloé and True and is fighting to make their relationship work more than ever right now."
As for Khloé's reaction to this, the source said:
"Khloé is enjoying spending time as a family and being all together right now, but she's not completely open to letting Tristan back in her life in a romantic way right now."
Khlo said as much herself while live-tweeting the season premiere of Keeping Up With The Kardashians. A fan tweeted, " Is Home With Her During Quarantine So I Know THATS Interesting". The reality star's response?
"Lol he visits to see his daughter bless us all #KUWTK"
Here's where we're confused… is she talking about visits on the show? Or is she trying to say that Tristan ISN'T quarantining with her, just coming over to visit True? If so, that's not very good social distancing practice!
Maybe he went over to visit and got stuck when the quarantine started! LOLz!
Whatever the case may be, we know Tristan was there for the premiere, as the Good American founder tweeted how "awkward" it was to watch the show with her ex. She replied to a few other fans' tweets about the NBA player, and used the opportunity to emphasize the co-parenting relationship she has with Thompson, saying:
"Let me just give around of applause for all the healthy coparenting is out there #KUWTK. THIS SHIT IS HARD BUT SO REWARDING 🙏🏽"
Whether or not Tristan is winning KoKo over behind the scenes is still a mystery for now. He's certainly won over sis Kim Kardashian West, who tweeted that the basketball star is "like a brother" to her. And a source did tell Us earlier this month that quarantine "has made have a soft spot for him."
After all the suspense and flirty back-and-forths online, we're dying to know if these two crazy kids are getting back together! One thing's for sure though, and it's that the former couple is doing everything they can to make True the priority. They've both posted some adorable snaps with the one-year-old, and clearly take their coparenting relationship very seriously. 
We'll see how the situation develops as lockdown continues — after all, with quarantine going on, this romance has nothing but time!
Related Posts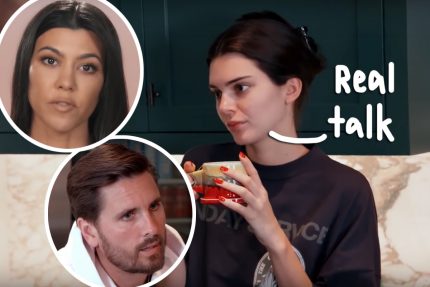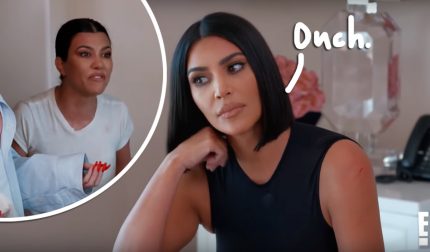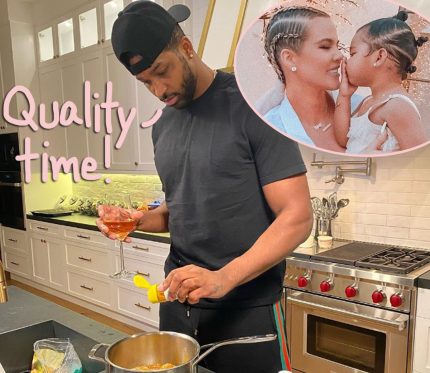 Source: Read Full Article