What Is Austin Butler's Net Worth?
The handsome, young actor, Austin Butler recently made headlines after his long-term relationship with Vanessa Hudgens came to an end. Unfortunately, much of his fame is because of that romance. Now that it's over, he'll need to prove that he's interesting on his own to stay relevant. Butler isn't just a Hollywood boyfriend, he's a successful actor in his own right and he has the wealth to prove it. Here's everything you need to know about this Once Upon A Time In Hollywood star. 
Austin Butler was a child star
A California native, Butler began his career at the age of 12 with several background gigs. His mother always wanted to be an actress; when that didn't happen, she dedicated herself full-time to her son's career. But Butler wasn't pushed into something he didn't want. Last year, he explained to WWD how acting made him feel at home. 
"I was very shy and I didn't really like hanging out with other kids," Butler said. "I would spend eight hours a day playing the guitar and I was very reclusive. And then I stumbled into being on a film set, and I felt as though I found my tribe."
After taking on an acting manager, who Butler met through a mutual friend, he landed his first speaking roles as a guest on the shows Hannah Montana and iCarly. Sticking within the realm of pre-teen shows, Butler continued his career by landing his first main role in Nickelodeon's Zoey 101, alongside Jamie Lynn Spears. He had several other roles in TV shows and films like Wizards of Waverly Place, Life Unexpected, Sharpay's Fabulous Adventure, and Switched at Birth, but it was his role in the CW's The Carrie Diaries that finally introduced Butler to a more mature audience.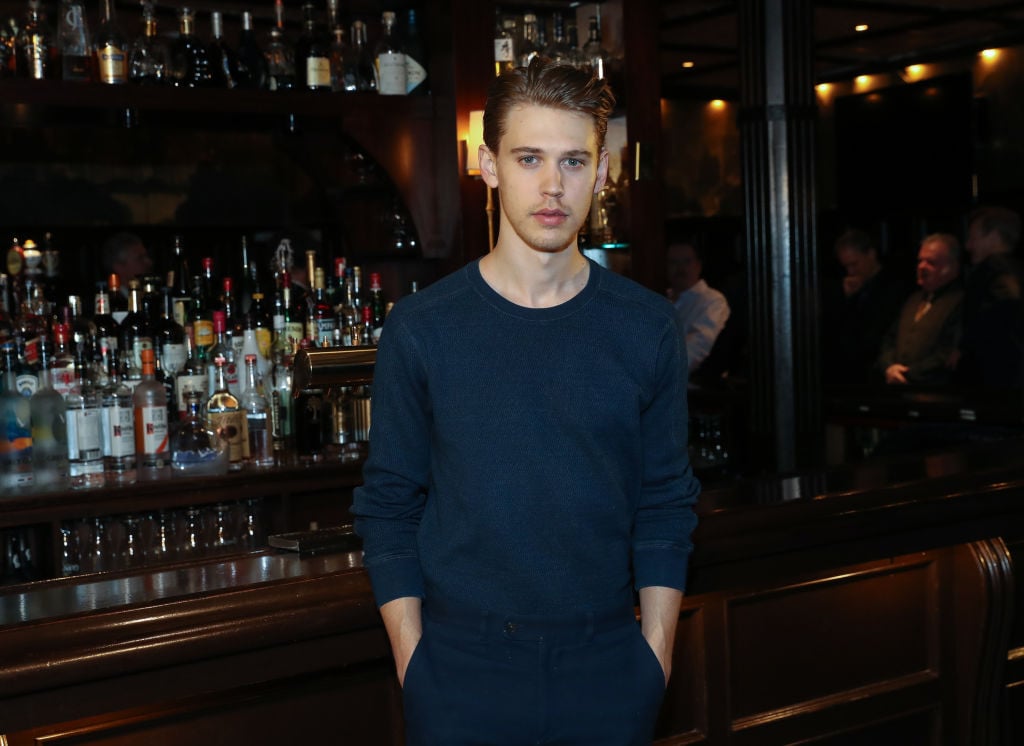 Austin Butler's career is finally growing-up
The last few years have seen Butler, now 28, finally break free from the family genre. In 2019, he played Charles Manson's right-hand man, Charles "Tex" Watson in Quentin Tarantino's Once Upon A Time In Hollywood.
However, his next role promises to finally push Butler out into the mainstream. Recently, it was announced that Butler will play the title role of Elvis Presley in Baz Luhrmann's upcoming biopic about the legend, which is scheduled to be released in 2021. Not only will the role be great for his career, but the director, Luhrmann is pretty pumped to have Butler on the project.
"I knew I couldn't make this film if the casting wasn't absolutely right, and we searched thoroughly for an actor with the ability to evoke the singular natural movement and vocal qualities of this peerless star, but also the inner vulnerability of the artist," Luhrmann said in a statement, according to Variety. "…I had heard about Austin Butler from his stand-out role opposite Denzel Washington in The Iceman Cometh on Broadway, and through a journey of extensive screen testing and music and performance workshops, I knew unequivocally that I had found someone who could embody the spirit of one of the world's most iconic musical figures."
Austin Butler's relationship with Vanessa Hudgens
Butler met Hudgens over 15 years ago on the set of High School Musical, although he wasn't actually in the movie, he was friends with those associated with the project. Hudgens was dating Zac Efron at the time, but years later, when they broke up, she was spotted hanging with Butler.
Although there were rumors about their relationship for a long time, it wasn't until 2014 that Hudgens and Butler became official with a sweet birthday message on Instagram. They dated for the next several years, often being referred to as one of the sweetest couples in Hollywood.
Unfortunately, because of Hudgens's success in High School Musical and other projects, Butler was sometimes overshadowed by his famous girlfriend, or simply known as the boyfriend, instead of for his own career. Their relationship ended this year, after nine years together.
How much is Austin Butler worth?
Butler's years of acting have paid off in a large bank account. According to Celebrity Net Worth, he has a net worth of $4 million. While that may not be as much as other Hollywood actors, it's certainly much more than the average American. However, with Butler's upcoming projects further bolstering his career, his worth should skyrocket in the near future.
Source: Read Full Article