What New Charges Have Been Brought Against R. Kelly?
Now that Harvey Weinstein has been sentenced to 23 years in prison for his crimes against women, the world is waiting to see what happens to R. Kelly. Thanks in part to the response from Lifetime documentary Surviving R. Kelly, he already has pending trials in at least three states for a variety of sex crimes. R. Kelly now faces new charges for sex trafficking – as well as women claiming he knowingly infected them with an incurable STD.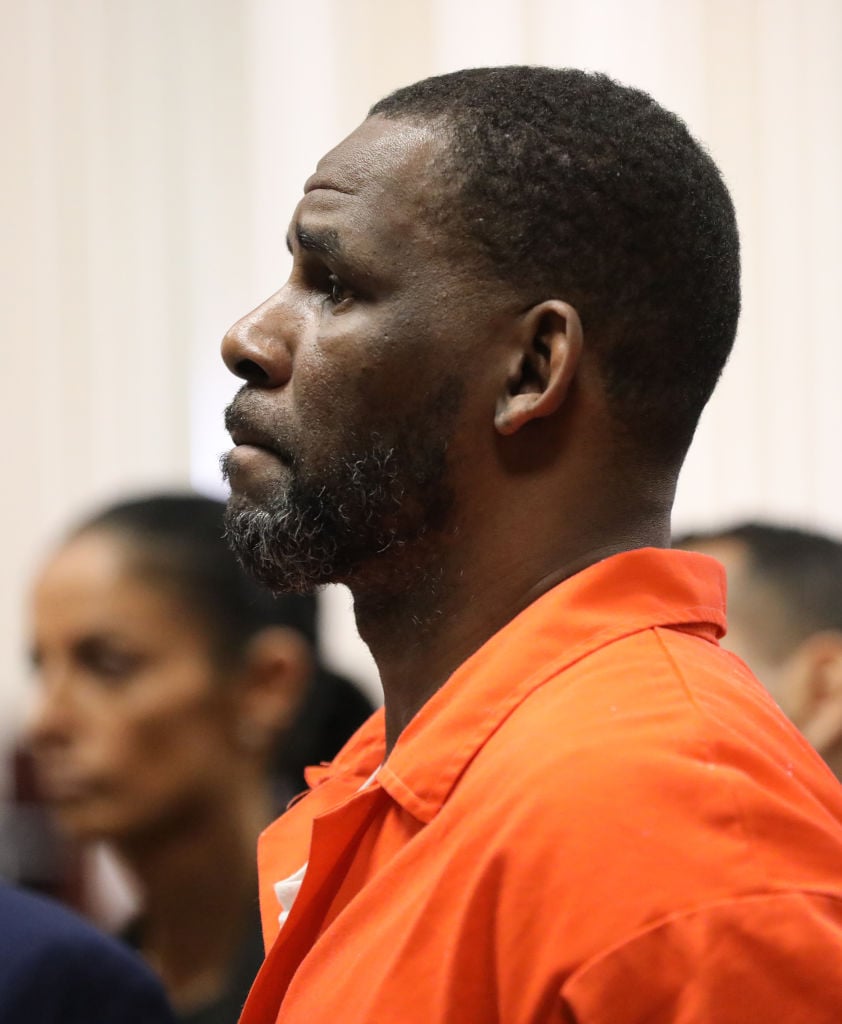 R. Kelly now has additional sex trafficking charges – as well as being accused of knowingly infecting women with STD's
The Blast was the first outlet to report that prosecutors were provided evidence of  R. Kelly transporting a minor across state lines, which explains the sex trafficking charges. The source allegedly gave the prosecution copies of the minor's plane tickets. They also revealed that in most cases, R. Kelly would allegedly fly girls to different states where he was performing. 
Another revelation brought about in the new mountain of charges is R. Kelly exposing his alleged victims to sexually transmitted diseases – specifically Herpes. The alleged victim's name is kept confidential as documents state that she was a minor at the time of infection. 
She claims  R. Kelly never told her he had Herpes during their relationship. Another woman, whose name is also kept confidential, says that she too was exposed to the sexually transmitted virus after she was intimate with the singer.
The Herpes allegations are not new to those familiar with the R. Kelly trials. A former girlfriend, Faith Rodgers, who dated the singer for about a year, spoke out publically after she discovered she contracted the Herpes virus. She sued R. Kelly under the belief that he knowingly infected her and did not disclose his status. Rodgers was 19-years-old when she began dating R. Kelly. Her charges were dropped in her hometown of Dallas, Texas in August 2019 – but with the help of her lawyer, she sued again in the state of New York.
In addition to the new sex-trafficking and STD claims, R. Kelly has also been hit with racketeering charges. Documents reveal that he's being accused of using "force, threats of force, physical restraint and threats of physical restraint."
Many believe the new accuser is R. Kelly's ex-girlfriend, Azriel Clary
After a five-year relationship with Kelly and once standing behind him, Clary changed her tune after leaving the Chicago condo she shared with Kelly in December 2019. She later interviewed with The UK Sun and alleged that like so many other women, she was a victim of Kelly's physical, emotional and sexual abuse and manipulation. 
Clary famously filmed her fallout with Kelly's other live-in girlfriend, Joycelyn Savage, in which she is heard screaming that both R. Kelly and Savage were intimate with her multiple times when Clary was a minor. TMZ later reported that Clary was working with the feds to build the case against R. Kelly to prove that he had sexual relationships with minors and was abusive. Clary was 17-years-old when she began a relationship with R. Kelly.
The now 23-year-old revealed in an upcoming documentary that R. Kelly forced her to eat her own feces while they were still together. "He has a video of me, um, he made me do this video of me doing a number 2 in a cup, and then eating it out of the cup," she says in the clip.
Clary also told The UK Sun that R. Kelly forced her to engage in group sex with men and women up to 5 times a day, savagely beat her and dictated her daily schedule of what she ate, wore, and who she communicated with.
The new charges have all been filed in the Eastern District of New York. Kelly has continued to deny all allegations against him and has entered not guilty pleas. 
Source: Read Full Article