Who Is KJ Apa's Girlfriend, Clara Berry?
Sorry Riverdale fans — KJ Apa is officially off the market. Many people thought he was dating his I Still Believe co-star, Britt Robertson, but Apa has recently made it known that he has a new woman in his life.
Fans are curious about Apa's new beau, Clare Berry. Here's what we know.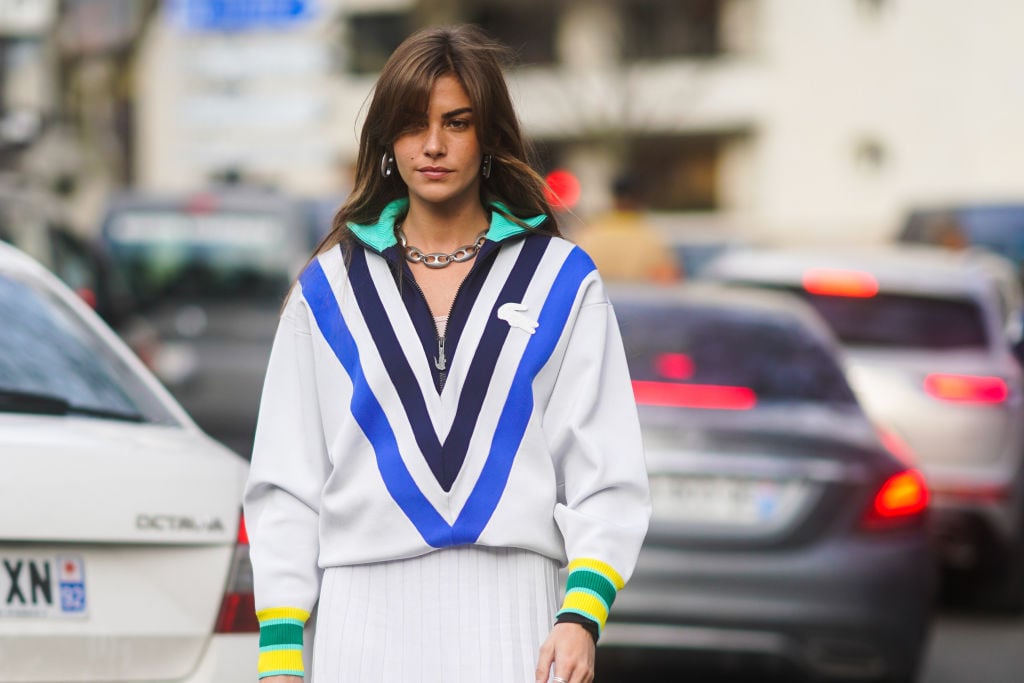 Did KJ Apa date co-star Britt Robertson?
Apa and Robertson starred in the 2020 film I Still Believe, a drama about the real-life Jeremy Camp and his fiancée, Melissa Camp, who stayed together despite Melissa's ovarian cancer diagnosis. Fans loved Apa and Robertson's on-screen chemistry.
Then, in July 2019, People reported that Apa and Robertson were holding hands and being affectionate toward one another during San Diego Comic-Con. This display sparked dating rumors, but the two were never spotted publicly again. At the beginning of 2020, Apa posted photos to social media with a new woman. 
KJ Apa revealed his new love interest on social media 
On Feb.3, 2020, Apa posted a photo to his Instagram of himself kissing a mystery woman. He captioned the photo "coup de foudre," which is French for "love at first sight." Apt, because his girlfriend is French! 
https://www.instagram.com/p/B8IZIl5F9h0/
A few days later on Feb. 7, Riverdale fans noticed a familiar redhead on Berry's Instagram account. She captioned a photo of the two in a Bali swimming pool with the Celine Dion lyrics, "J'irai chercher ton cœur si tu l'emportes ailleurs." The words translate to "I'll get your heart if you take it somewhere else," giving Apa fans the idea that Berry is pretty serious about their relationship.
https://www.instagram.com/p/B8RY0JIIgEv/
Who is Clara Berry?
Apa is an extremely private person — per advice from his Riverdale co-star, Luke Perry. "I think privacy is everything," Apa told Mr. Porter's The Journal. "I really do work hard on protecting my privacy, my home, my family, the people I love. Luke taught me that."
That means there's not too much information as to how long Apa and Berry have actually been together. According to Vogue Australia, Berry is a 26-year-old French model who has partnered with high-profile designers like Viktor & Rold, Off-White, and Tommy Hilfiger. 
According to her Instagram bio, Berry currently works with the Present Model Management agency. She also has ties to the Premium Models and Monster Management agencies in France, Freedom Models Los Angeles, and Way Model Management in Brazil.
KJ Apa and Clara Berry both have musical talent
Riverdale fans know that Apa has an affinity for music. He has displayed his musical talent many times in his role as Archie Andrews. Plus, Apa starred in I Still Believe, where he played a Christian singer-songwriter.
Berry may be known for her career in modeling, but she is also into music. In the past, she collaborated with the band Insomni Club. Her sultry vocals are featured on the song "NO-US – LOVA."
In 2017, Apa told Cosmopolitan, "I think I'm just waiting for the right time, right girl." It looks like he's found her in Clara Berry.
Source: Read Full Article