Why Megan Fox Doesn't Drink Alcohol
Megan Fox receives a lot of attention for her style and good looks. She was also a frequent name in the headlines after starting a relationship with Machine Gun Kelly. Here's what Fox said about why she doesn't drink alcohol.
Megan Fox explains why she doesn't drink
Fox tells Glamour she hasn't consumed alcohol for more than 10 years. She desires to take care of her body, and for her, that means staying away from alcoholic beverages. She also follows a clean diet.
"I'm always completely sober," Fox tells Glamour. "I don't even drink a glass of wine. I don't ever smoke. I don't drink coffee. I'm super strict with my diet and I never deviate." (Fox isn't the only celebrity who doesn't drink coffee. Ree Drummond once revealed her husband Ladd never had coffee before.)
Fox says she feels her best when she stays away from alcohol. Her primary reason for avoiding alcohol is that she doesn't like how she feels when she drinks. She says she feels like her "essence" is taken away after having a drink.
"When I was in Costa Rica, somebody described the purpose of alcohol with plant medicine: you use alcohol to extract the essence of a plant," says Fox. "And I thought, 'That is exactly how alcohol makes me feel. As though it is extracting my essence.' Which is why I have avoided it for so long."
Megan Fox feels 'lost' when she doesn't have 'quiet time'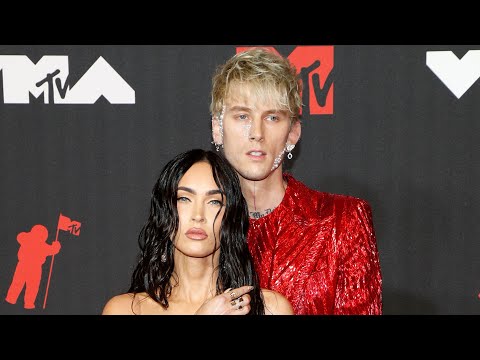 What does self-care look like for Fox? (Check out some celebrity self-care routines.) She says it's important for her to have quiet time. She needs a space during the day where she can be alone and soak in her surroundings. "Self-care is enough quiet time to be able to connect to my super consciousness, my higher consciousness, connect to God, connect to spirit," says Fox.
Fox says it can be difficult to find time to be alone because of her line of work. Celebrity life doesn't offer her the solitude she craves. It's tough to be by yourself when you must attend publicity events and the paparazzi are constantly following you. She says she feels "lost" when she isn't able to be alone and have time to reflect.
"This lifestyle makes it very difficult sometimes," says Fox. "I do feel very lost when I'm not able to do that, so I have to have time to ground myself. And that is being able to do the metaphysical things that I like to do, the spiritual things that I like to do and having silence."
Megan Fox limits technology
Fox says she tries to stay away from her phone and any electronic devices so she can enjoy a few moments of peace. She doesn't want anything distracting her from achieving her goal of having quality quiet time. (Jennifer Lopez also avoids her phone early in the day. She recently shared her daily morning practice with her fans.)
"I avoid my phone as much as I possibly can all the time, but there are times where I avoid it completely," Fox tells Glamour. "The same thing with anything that has an LED light in it. And I just go back to what our bodies were made for, which is to be in nature and to be silent within ourselves."
RELATED: Brian Austin Green's Biggest Fear After His Split from Megan Fox
Follow Sheiresa Ngo on Twitter.
Source: Read Full Article