Why This SNL Cast Members Jokes About Simone Biles Have Twitter Seeing Red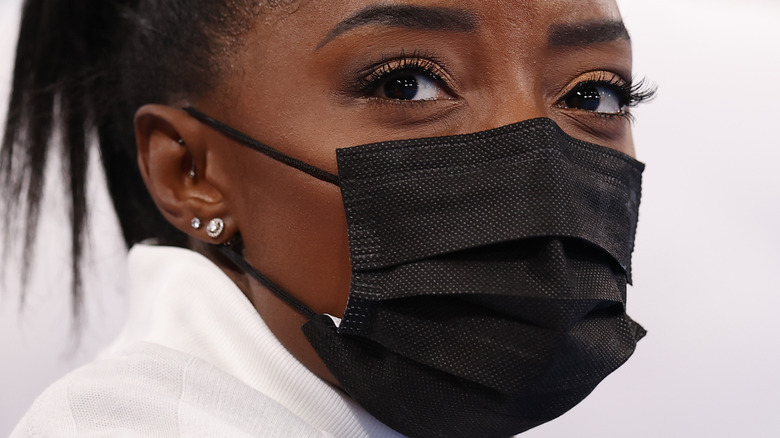 It seems everyone is weighing in on Simone Biles' decision to leave the competition at the Tokyo Olympics, from Michael Phelps, to Michelle Obama. Among the stars who are reacting to her shocking choice — reportedly due to the "twisties" — is "Saturday Night Live" comedian Michael Che (via Fox News and ESPN). And while most of the chatter around Biles' exit has been largely of a supportive nature, Che's take was in very poor taste, according to many on Twitter.
The controversy began when Che took to his Instagram Story following Biles' announcement that she was dropping out of the games to focus on her mental health. "Man, I wanna make fun of Simone Biles," he said, according to multiple sources, including The Washington Post — although he has since deleted his posts.
The "SNL" alum went on to say, "I got like 3 mins of Simone Biles jokes in my head. I'm going to the cellar tonight to say them into a microphone. As the dorky kids say I'm choosing violence." The jokes he then shared included an offensive bit about Biles' sexual assault at the hands of imprisoned USA Gymnastics doctor, Larry Nassar.
Although Che is now claiming he was hacked, Twitter is not having it.
Twitter defends Simone Biles after upsetting Michael Che jokes go viral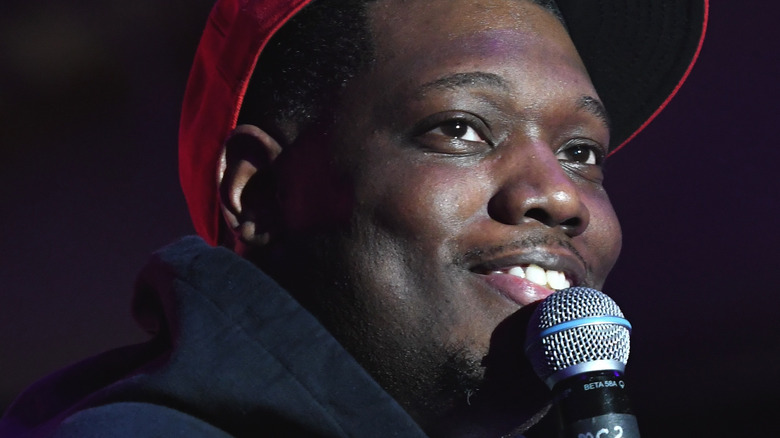 On the social media platform, Twitter users were outraged by Che going after Biles in the wake of her decision not to compete in the Olympics — which many regard as brave.
Political commentator Delia Harrington tweeted, "Michael Che comes for people he thinks he can get away with dunking on. Trans women, Black women, sexual assault survivors. Judging by his flimsy 'I got hacked' defense, it seems he had no idea how beloved Simone Biles is, or just how messed up it is to share a Larry Nasser [sic] joke."
Podcaster Carolyn Hinds tweeted, "Michael Che – and all of these tacky a** clowns who call themselves comedians need to keep Simone's name out their damb mouths," while another Twitter user opined, "Michael Che using Simone Biles' trauma as a punchline when she's one of the gymnasts who was sexually abused by Larry Nassar is the most repulsive attempt at humor by any mainstream comedian."
Twitter users overwhelmingly blasted the "SNL" cast member, saying they were "disgusted" in many instances. In that vein, journalist Stephanie Guerilus tweeted, "Michael Che is disgusting. He's always punching down. Simone Biles has more than enough going on without her sexual assault being turned into a cheap punch line."
Source: Read Full Article