11 Co-Stars Who Proved They Totally Had Each Other's Backs
"In addition to being warm, generous and kind, he was also very protective."
It's easy for co-stars to become like family! When actors are spending months at a time working together on set, it's no surprise that they quickly become close. And when a member of the cast finds themselves in a time of trouble during filming, many of their co-stars don't hesitate to step in and show their support. From supporting a casting decision to making sure everyone is compensated fairly, these co-stars totally had each other's backs.
Here's how these co-stars supported one another…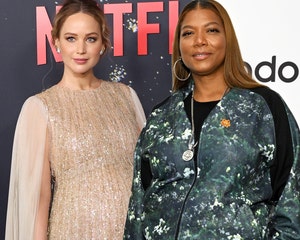 Celebrities Who Were Straight Up Told They Had To Lose Weight For A Role
1. Robin Williams, Kirsten Dunst & Bradley Pierce
When Kirsten Dunst and Bradley Pierce were still child actors, their "Jumanji" co-star Robin Williams always made sure they were protected and taken care of on set. At one point, producers tried to get Kirsten and Bradley to work extra hours after a particularly "draining" week of filming, despite the fact that it would break child labor laws. When Robin "caught wind" that the producers were trying to overwork the kids in order to save money, he stepped in.
"He said, 'No, we are not doing any extra time. You're going to let everybody out now and we're going to come back next week,'" Bradley told The Independent. "For all the dollars that would have cost, nobody would have stood up the way he did. In addition to being warm, generous and kind, he was also very protective."
2. Tom Holland & Zendaya
After it was announced that Zendaya would portray MJ in the Marvel's "Spider-Man" flicks, she ended up facing some racist backlash because she didn't look like other actresses who had played the character in the past. Her co-star and now-boyfriend Tom Holland stood up for her though, sharing that Zendaya was the perfect fit for the role.
"The thing is with Zendaya she knows that, from being on set with her, everyone is always complimenting everyone. Everyone is so loving here. What I love about working for Marvel is how welcoming and kind everyone is," Tom told Global Grind. "She has such a large following on Instagram and the majority of those people are all for her and all love her. I feel like our generation of people are moving on past this whole idea you can't cast someone who is not of the right race of a character and stuff and I really think we're breaking through and changing all of that. Z is perfect for it, she's so powerful and so strong willed and it's not going to shake her at all."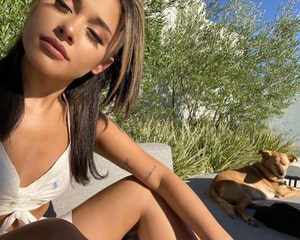 40 Celebrities Who Love To Show Off Their Adorable Pets
3. John Boyega & Kelly Marie Tran
Kelly Marie Tran was the first Asian-American to be cast as a lead in the "Star Wars" franchise — and many fans weren't kind in response to her character Rose​​ Tico. Despite Rose, a Resistance support crew member, doing nothing particularly wrong in "Star Wars: The Last Jedi," Kelly Marie began to receive incredibly hateful messages from viewers who didn't like the new character. Amid the negative reaction, her co-star John Boyega spoke out to support her.
"If you don't like Star Wars or the characters, understand that there are decision makers, and harassing the actors/actresses will do nothing," John tweeted, later adding, "To the majority of Star Wars fans, thank you for supporting and putting yourselves in our shoes. You understand that there is a process, so much appreciated!"
4. Melanie Lynskey & the "Yellowjackets" cast
When Melanie Lynskey first joined the cast of "Yellowjackets," she was subject to body shaming from one of the members of the production team. At one point, they implied she needed to lose weight and told her that the producers would get her a trainer.
"They were asking me, 'What do you plan to do? I'm sure the producers will get you a trainer. They'd love to help you with this,'" Melanie told Rolling Stone.
After learning about the incident, Melanie's costars Tawny Cypress, Christina Ricci and Juliette Lewis came to her defense and wrote a letter to "Yellowjackets" producers, making sure that it never happened again.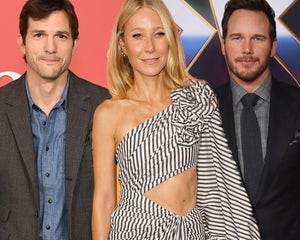 9 Celebrities Who Have Tried Out Unconventional Diets
5. Benedict Wong & Xóchitl Gómez
Following the release of "Doctor Strange in the Multiverse of Madness," censors in Saudi Arabia demanded that scenes featuring LGBTQ+ moments be removed from the movie. When Disney refused to remove any parts of the movie, the country decided not to allow the film in cinemas. In response, Xóchitl Gómez, who played lesbian superhero America Chavez in the film, received some backlash. Although she knew her "name may be circled within hate," she was okay with it all — but her co-star Benedict Wong was not.
"It's not okay…There's a real level of shame for all those trolls that are cowards not to actually put their face on, and they should feel a deep shame of what they're doing. Let's all just play nice. Let's all just enjoy…what we are representing," he said during a press event. "It's sad that fans in that country won't get to see this as yet. But all we are doing is radiating representation, voicing the voiceless. And that's all that we can do — represent people so that they can be seen."
6. Emma Thompson & Hayley Atwell
Back in 2008, Emma Thompson had to stand up for her "Brideshead Revisited" co-star Hayley Atwell after a producer told her she needed to lose weight. Emma says she stepped in and told the producer if he ever mentioned it again, she would leave the film.
"I said to them, 'If you speak to her about this again, on any level, I will leave this picture. You are never to do that.' It's evil what's happening and what's going on there, and it's getting worse. The French fashion industry said they would get rid of size zero and then, you know, they didn't…The anorexia — there's so many kids, girls and boys now, and actresses who are very, very thin into their 30s, who simply don't eat. They don't eat…Sometimes there are just some subjects that you absolutely have to make noise about because it's so tedious and it's gone on and on," she told Vanity Fair.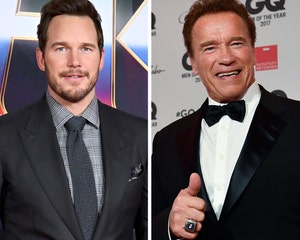 8 Celebrities You May Not Have Realized Have Famous In-Laws
7. Don Cheadle & Brie Larson
Brie Larson has faced a lot of unnecessary hate since she joined the Marvel Cinematic Universe. On one occasion, a "body language expert" analyzed an interview with Brie and some of her male co-stars and accused her of attempting to "dominate" them in order to be accepted. She even later said she was giving Chris Hemsworth "bedroom eyes." That didn't sit well with Don Cheadle, who spoke out to defend Brie.
"You should see my 'body language' right now. This is some of the funniest stuff I've ever heard," Don wrote in now-deleted tweets. "Brie was trying to keep her ponytail behind her because her hair stylist kept flying in and fixing it. She's actually being over-accommodating. Amazing."
8. Jessica Chastain & Octavia Spencer
Jessica Chastain is familiar with dealing with pay disparities in Hollywood and has long fought for women to receive equal pay to men. But when she was cast in a comedy with Octavia Spencer, she learned there was even more of a pay disparity for Black women. The pair decided to team up in order to ensure that Octavia would make equal money to her other co-stars.
"I love that woman, because she's walking the walk and she's actually talking the talk. She said, 'Octavia, we're gonna get you paid on this film…You and I are gonna be tied together. We're gonna be favored nations, and we're gonna make the same thing.' Fast forward to last week, we're making five times what we asked for," Octavia said at a Sundance Film Festival panel."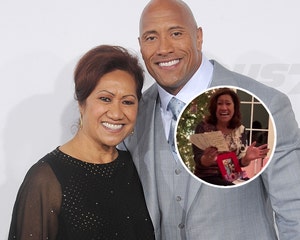 13 Stars Who Surprised Their Families With New Homes
9. Elizabeth Olsen & Scarlett Johansson
Following the release of "Black Widow," Scarlett Johansson found herself in the middle of a lawsuit with Disney. Back when she had signed her contract for the film, it was not set to be simultaneously released on Disney+ — but because of the pandemic, that all changed. In her lawsuit, Scarlett claimed that the digital release was in breach of her contract and she had lost millions of dollars because much of her compensation was tied to box office sales. Amid the lawsuit, her Marvel costar, Elizabeth Olsen, showed her support.
"I think she's so tough, and literally when I read that, I was like, 'Good for you, Scarlett,'" Elizabeth told Vanity Fair.
10. Queen Latifah & the "Living Single" cast
Back in the 90s, when Queen Latifah was starring in "Living Single," she says that the cast was told they needed to lose weight. She ended up sending in a refusal on behalf of all four women, explaining they had no interest in looking like someone else's "idea of what we're supposed to look like."
"Here we are, four different women, four different body types and we needed to lose weight. If anything, it angered me and disheartened me, but it really angered me," she told Entertainment Tonight.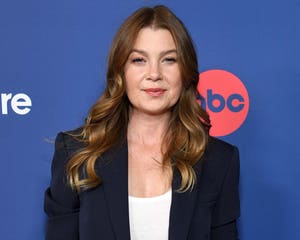 12 Actresses Who Refused To Be Underpaid
11. Chris Pratt & Bryce Dallas Howard
When Bryce Dallas Howard signed on for the "Jurassic" films over a decade ago, the film industry was a very different place. At the time, she signed a contract that would pay her much less than her co-star Chris Pratt. When Chris later found out about the pay discrepancy, he teamed up with her to fight back against her unfair salary. Chris even volunteered to assist with the negotiations.
"What I will say is that Chris and I have discussed it, and whenever there was an opportunity to move the needle on stuff that hadn't been already negotiated, like a game or a ride, he literally told me: 'You guys don't even have to do anything. I'm gonna do all the negotiating. We're gonna be paid the same, and you don't have to think about this, Bryce.' And I love him so much for doing that. I really do, because I've been paid more for those kinds of things than I ever was for the movie," Bryce told Insider.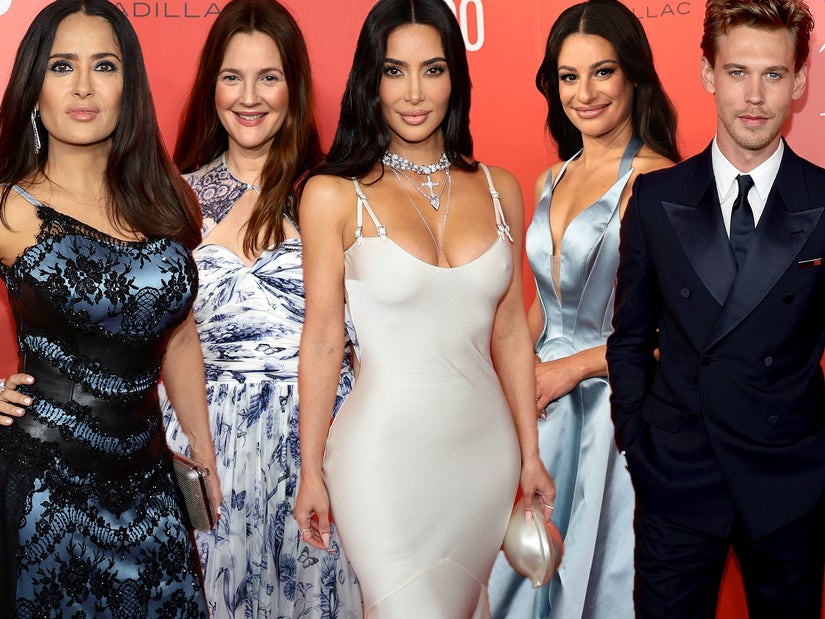 Source: Read Full Article