All the Ways Pregnant Katy Perry Hid Her Baby Bump
No daisy dukes or bikinis here!
On Wednesday, Katy Perry shocked Katy Kats all over the world when she revealed she's expecting her first child with fiancé Orlando Bloom in her "Never Worn White" music video. In the video, she cradled her blossoming bump looking like the goddess she is, with her hair blowing in the wind. But after Katy's whirlwind February, promoting American Idol and attending various events, we are asking ourselves: How did nobody see this coming?
In December, the "Hot N' Cold" singer performed at multiple Jingle Bell concerts and showed no signs of pregnancy. Then, after the holidays, the star re-emerged into the public eye for a press-filled February including an appearance at a British Asian Trust dinner where Prince Charles appointed her ambassador for the Children's Protection Fund.
But the key to maintaining the utmost secrecy appears to be Katy's use of accessories and loose-fitting clothing to hide her #babycat bump.
While her pre-reveal fashion was on-brand for the pop singer, Katy took to Twitter to share her feelings on not having to hide her bump anymore. "Omg so glad I don't have to suck it in anymore," and "or carry a big purse lol," the singer revealed on Wednesday.
To see all the clever and fashionable ways this California Gurl hid her bump from us, check out the gallery below!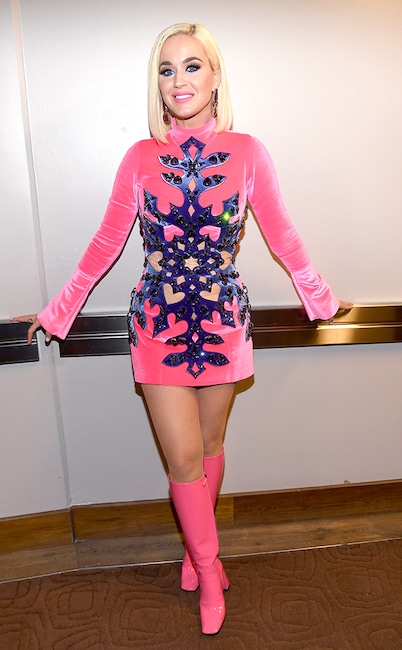 Kevin Mazur/Getty Images for iHeartMedia
Ice Ice Baby
Pink seems to be Katy Perry's go-to color before her pregnancy reveal. Could she be hinting at the baby's gender?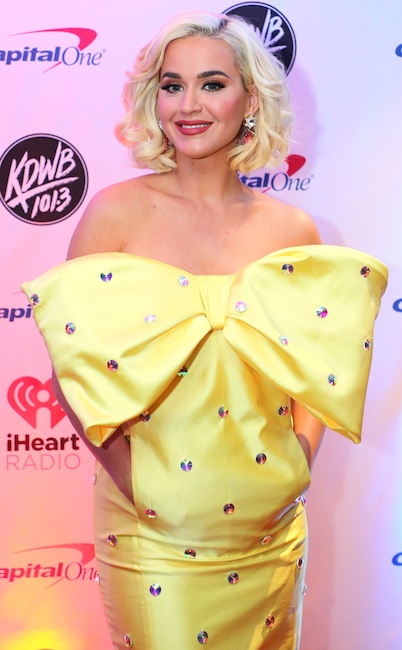 Adam Bettcher/Getty Images for iHeartMedia
Just Put a Bow On It
At a Minneapolis stop on the Jingle Bell circuit in December, Katy's outfit seemed on brand as she cradled her invisible bump.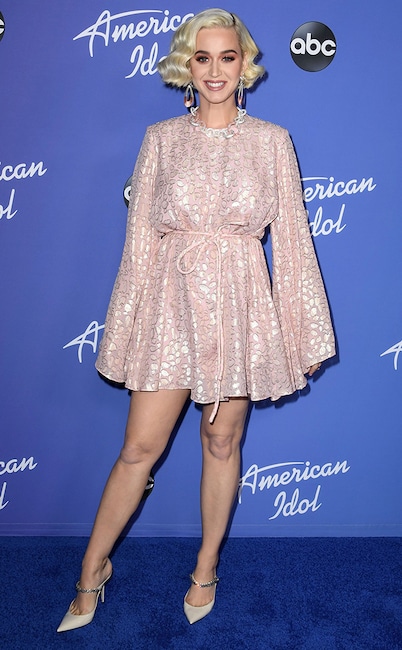 Jon Kopaloff/Getty Images
This is How We Do Pregnancy Style
Katy attended at the American Idol premiere in a glittery frock. She strategically played with a drawstring waist to hide any signs of a bump.
Article continues below
Shutterstock
Hiding is Her Strong Suit
Last month, Katy wore a loose fitting pantsuit during a Jimmy Kimmel Live! appearance to promote American Idol with fellow judges Lionel Richie and Luke Bryan.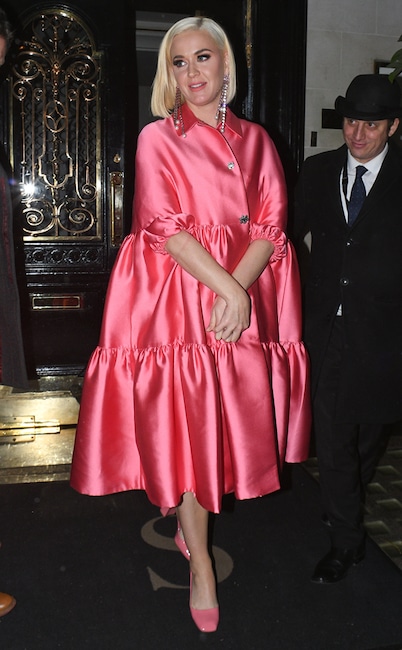 GORC/GC Images
Pretty in Pink
There's literally no way any of us could have known she was pregnant with this pink Lela Rose cape.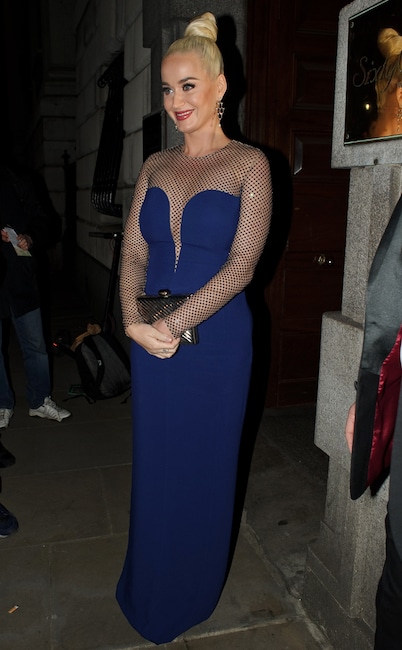 GORC/GC Images
Hide N' Seek: Bump Edition
The "Wide Awake" singer was glowing at the British Asian Trust dinner in London last month. Even with her dress' mesh detailing, she managed to not arouse suspicion.
Article continues below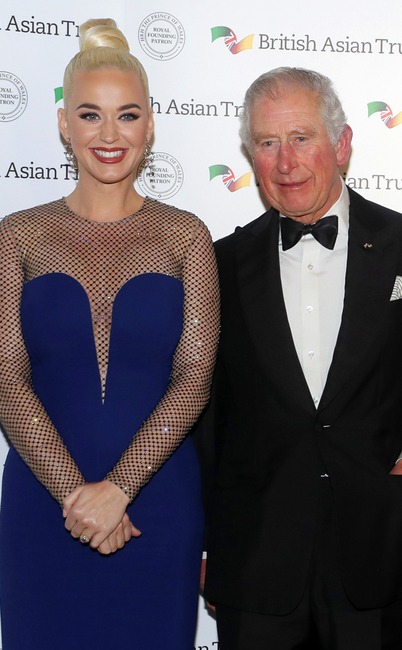 Kirsty Wigglesworth – WPA Pool/ Getty Images
Royal Baby
In another snap of Katy at the British Asian Trust dinner, she used her hands to hide any signs of a bump. Wonder if she told Prince Charles the good news?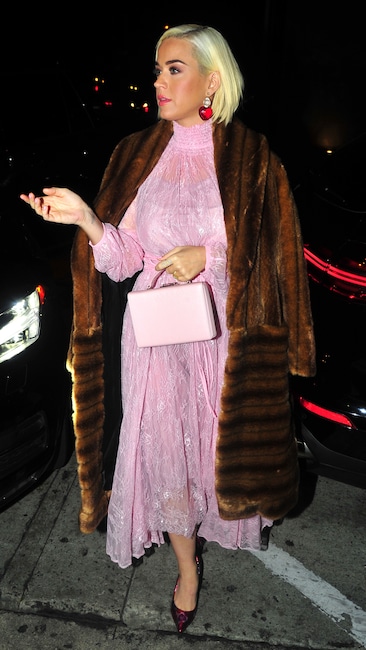 Mr Photoman / SplashNews.com
Another Day, Another Shield for the Bump
On Valentines Day, the American Idol judge used her coordination skills and plenty of accessories to draw attention away from her stomach.
The only thing more exciting than new music coming our way is knowing we will be seeing plenty of Katy's growing bump since a new season of American Idol underway. She is also set to perform at the Women's T20 Cup in Melbourne, Australia this Sunday for International Women's Day.
Tune in to Nightly Pop Mondays through Thursdays at 10:30 p.m.!
Source: Read Full Article