BAFTA Rap: Ariana DeBose Defended by Awards Producer
The producer claimed Ariana DeBose's performance brought the energy the awards show has been looking for.
BAFTA awards producer Nick Bullen is calling out social media criticism of Ariana DeBose's opening number rap.
In an interview with Variety on Monday, the producer defended the "West Side Story" star and claimed that the number she and her team organized was a hit. Bullen shared that DeBose had worked closely with a musical director and choreographer to "put the whole piece together."
Following host Richard E. Grant's opening monologue, the 32-year-old actress took to the stage to perform "Sisters Are Doing It For Themselves" and "We Are Family" before heading into an original rap that highlighted the ceremony's female nominees.
DeBose later got flack for the performance online, with social media users on Twitter calling the lyrics "cringy" and "painful" to watch.
"Angela Bassett did the thing, Viola Davis my 'Woman King,' Blanchett Cate you're a genius, Jamie Lee you are all of us," DeBose sang, she was also seemed out of breath at a few points during her performance.
"I think it's incredibly unfair, to be frank. I absolutely loved it," Bullen said. "Everybody I've spoken to who was in the room absolutely loved it. She's a huge star, she was amazing. The songs she was singing are very familiar songs, the room was clapping, and people were sort of dancing to the music."
The awards show producer claimed the rap section was intended to "celebrate" the "great year for women in film."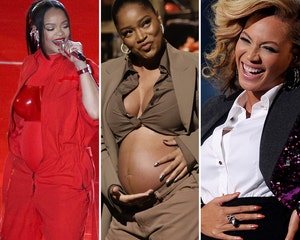 9 Stars Who Debuted Their Baby Bumps on TV
"That rap section in the middle, mentioning the women in the room, was because it's been a great year for women in film, and we wanted to celebrate that. And here is a woman of color who is at the absolute top of her game. And she's opening the BAFTAs with a song that said so much on so many levels." he continued.
Bullen said he had no regrets about the number and felt it "spoke to what we wanted to do."
According to the television producer, DeBose's performance coincided with the BAFTAs' new mission to bring more energy, diversity and broader reach.
"We wanted to open the show with some energy, some fun, and also lay out straight away that this was hopefully going to feel like a different night, but with a familiarity as well, and what Ariana did was exactly that," he continued.
"I think a lot of people don't like change, and there's a view that the BAFTAs have to be this slightly stiff, traditional British, middle-England messaging," he said. "But American awards shows have much more razzmatazz, much more showbiz, and perhaps a broader range of people being involved. We felt we're not about revolution, we're about evolution."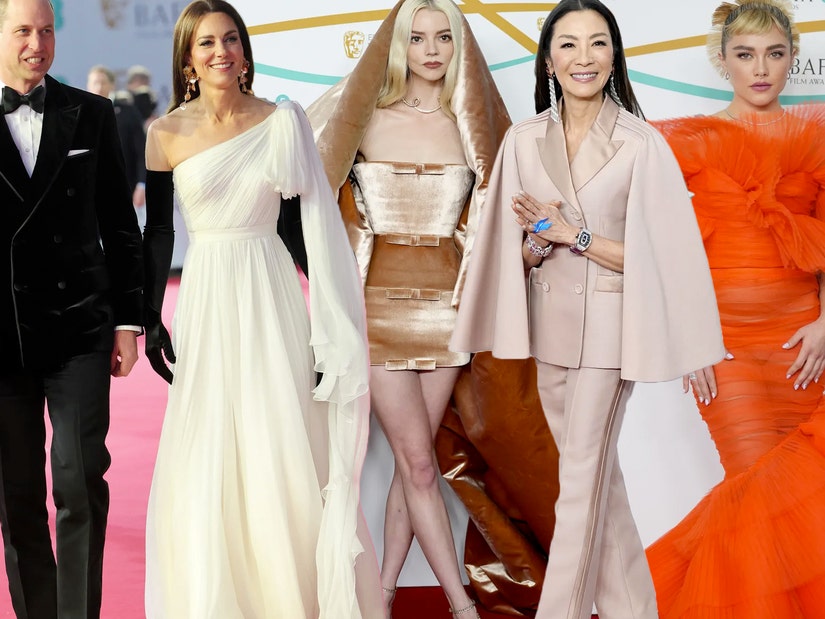 Source: Read Full Article