"Blood & Water" Begins Production For Season 3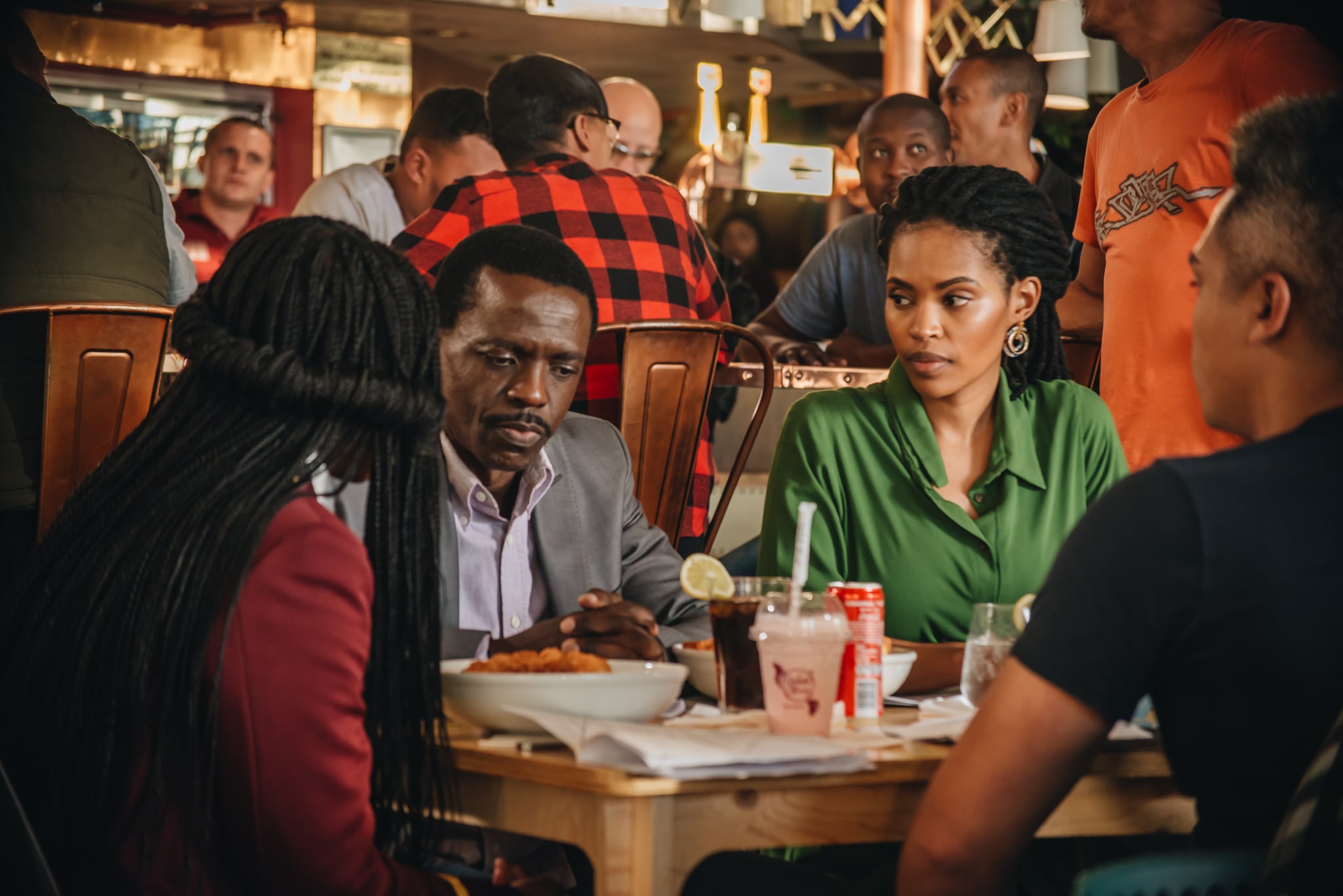 Image Source: Netflix
After months of waiting, Netflix has finally confirmed that production for "Blood & Water" season three has begun. On April 6, the streamer's South African Instagram page shared a post announcing that "Mzansi's coolest kids are back!," adding, "#BloodAndWater season 3 is currently in production." The post also included a first-look photo of some of the show's main cast — Ama Qamata (Puleng), Khosi Ngema (Fikile), Dillon Windvogel (Wade), and Thabang Molaba (KB).
Season two of "Blood & Water" premiered at the end of September and concluded with an explosive finale packed with cliffhangers. From the mystery behind Fikile's father and Puleng's unresolved love interests to a kidnapping storyline that ends with unanswered questions, fans are wondering what direction the South African teen drama-mystery will take in season three. With the introduction of new faces such as Sam (Leroy Siyafa), Pauline (Katishcka Kiara), and Zayd (Alzavia Abrahams), there's sure to be juicy new scandals.
"Blood & Water"'s first season premiered on May 20, 2020, and Netflix announced its order for season two less than a month later. Season two nails the teen drama tropes in a refreshingly modern way by incorporating societal and cultural nuances, also touching on how technology and social media impact human connection.
The show is relatable and wildly entertaining, mixing nail-biting mystery with steamy romance and unexpected twists. So hopefully season three follows in its predecessors' footsteps!
Netflix hasn't announced a premiere date for "Blood & Water"'s third season just yet, but now that production is underway, the show will likely return toward the end of this year or early 2023.
Source: Read Full Article