Classic Cars Used by the Royals Will Cost You Over $300K
Fans of the royal family and automotive enthusiasts often flock to auctions, in the hopes of seeing and bidding on various vehicles once tied to the hierarchy. Humber cars tend to draw tons of attention, as they are models from the late 1890s and early 1900s that were favorites among the high-profile elite politicians of the time. An auction this year featured 16 of these vintage Humber cars, two of which with direct ties to the Queen Mother and the infamous, Wallis Simpson.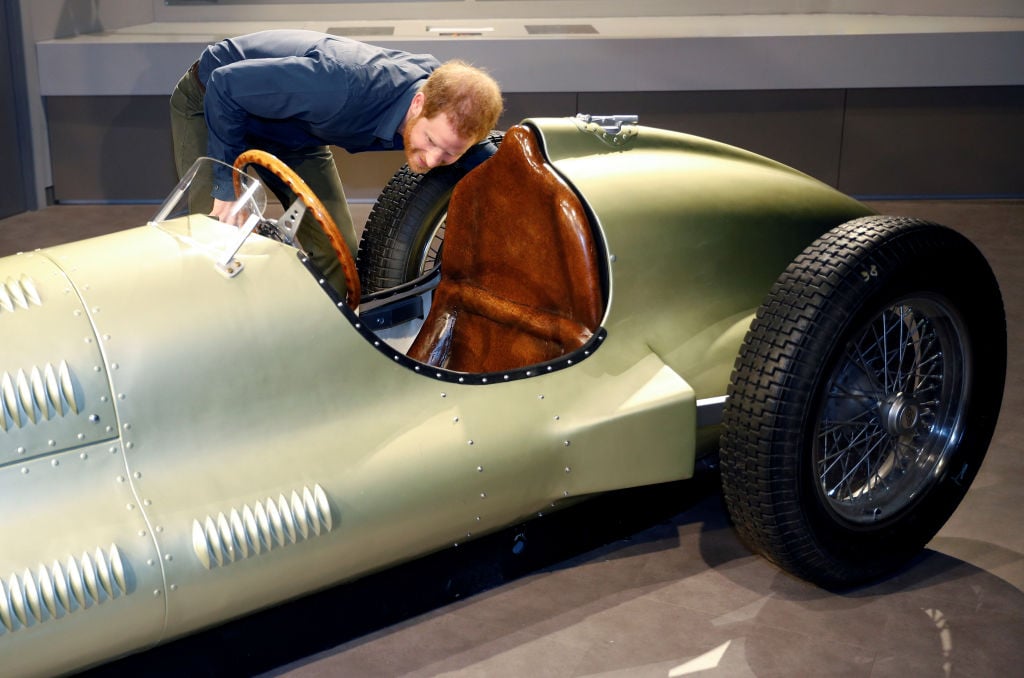 The story behind Wallis Simpson & the Queen Mother
Before the sometimes royal rule-breaking of Princess Diana, there was the Wallis Simpson and the "abdication crisis." Simpson was a two-time divorcee and American socialite who rocked the royal tradition with her secret courtship with the intended King Edward VIII. The British establishment would discover the relationship and force Edward to choose between the crown or abdication. In a scene right out of today's Hollywood, Edward took to a BBC broadcast in 1936, declaring his love for Simpson and his willingness to give up the crown to marry her. They married in June of 1937, and Wallis Simpson became the Duchess of Windsor. Simpson was beloved among her fellow Americans, as she was the closest to achieving a Queen title, as any American had ever gotten.
The Queen Mother, the sister-in-law to Edward VIII, assumed her role as Queen upon his abdication. There were rumors that circulated about the Queen Mother's disdain for Simpson. The Duke and Duchess left the country to live in France, and many theories revolve around Wallis never being given her "HRH status" (Her Royal Highness) based on a decision made by the Queen Mother. The removed royal couple were still, however, receiving an allowance, but weren't allowed to attend any royal functions. Some historians refute the rift between Wallis and the Queen Mother and suggest their relationship wasn't as negative or detrimental as once previously believed.
There are some royal cars up for sale
Up for sale is the Queen Mother's 1952 Super Snipe Mk lll, the vintage Humber that she and King George VI used for Sunday church travels. It's reported to still show wear and nail marks from the Queen herself, on the door handles. Also available at auction is the 1932 Humber Snipe 80, driven by the royal family outcasts themselves, Edward VIII and Wallis Simpson. It is suggested to be the very car that the couple used to sneak around town back in the day. It comes equipped with a tiny rear window, making it practically impossible to see who's riding inside. Another model up for sale is a 1951 Humber Imperial Landaulette, initially manufactured for King George VI.
What cars with this much history are expected to go for
This auction, hosted by Hansons Auctioneers, of 16 model Humber cars and royal ties, expects to bring top-dollar bidders. The collection of cars, being sold by Allan Marshall, comes complete with additional memorabilia, making them even more valuable to enthusiasts and collectors. There are two Humber bikes, a gramophone, a picnic basket, as well as photographs and letters. The collection is also backed by museum documentation, making the pieces historically official and verified. Sale prices are expected to be roughly £200,000 and £250,000, or more than $300,000.
When there's an auction that includes a collection of vintage cars, it is presumed to attract vehicle collectors. But when those vehicles have historical relevance and ties to the royal family, especially with a tinge of controversy, they're sure to fetch a pretty penny (or pound). The Humber models tell a story far beyond that an antique car. They are imprinted with one of the greatest American-British royalty love stories.
Source: Read Full Article