Comedian Akilah Hughes Is Making Discussions About Race and Politics "Less Soul-Sucking"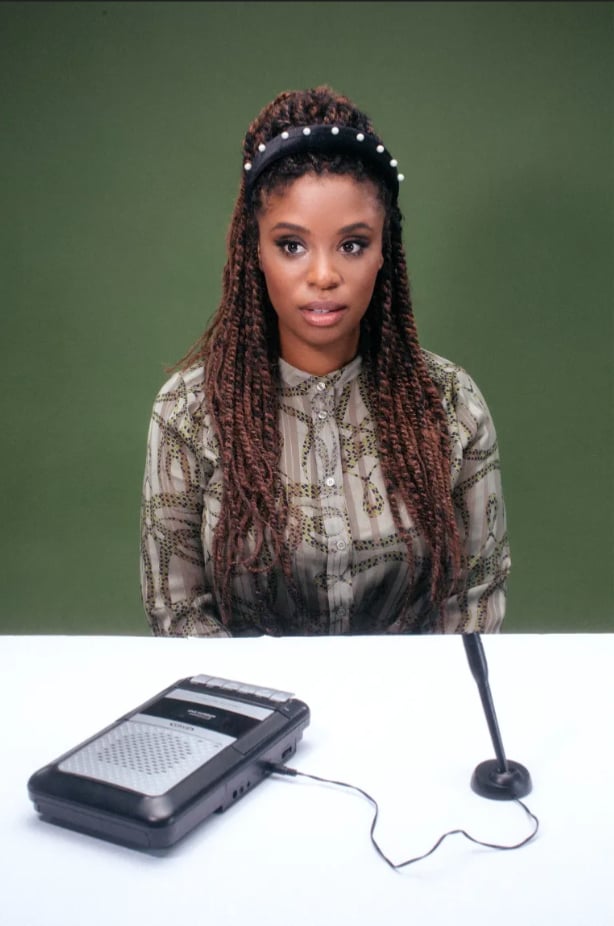 Image Source: Nick Rasmussen
Akilah Hughes was braving the menacing warfare that is Los Angeles traffic when we hopped on the phone for a chat. "OK, he just ran a stop sign. Jesus, people are horrible," she said with a laugh. Less than a minute into our conversation, I could tell my interview with the 30-year-old comedian was going to feel more like a conversation with a friend — well, a friend who has a published memoir, hosts a political podcast, and is steadily paving the way for Black women in mass media. No big deal or anything.
After her minor gripe about driving in LA, Hughes and I shifted gears (pun intended) to talk about her autobiography, Obviously: Stories From My Timeline. The book, which hit shelves in September, details Hughes's early life and her journey toward becoming a force in the media landscape. From delving into her complex family dynamic to detailing the very long, very arduous road to hitting her stride in New York, the Cincinnati native divulges in a collection of chapters that peel back the layers of her identity.
Hughes didn't plan to write a book about her life until a friend introduced her to a publisher who wanted to share her story. "I saw it as an interesting challenge," Hughes told POPSUGAR. "The inspiration for the narrative was sort of the inspiration for everything I've done in my career. Feeling like there's a lack of representation and a variety of Black voices — not that mine is more Black than anyone else's or is more universal — I wanted to make something that 16-year-old me would be able to identify with. I wanted to tell that story truthfully, colorfully, and fearlessly, and so I did."
Sharing her story involved a deep examination of the racism she endured growing up in a predominantly white area. The chapter "Racism to a Fifteen-Year-Old Girl" directly tackles the detrimental bigotry that left a lasting impact on her. She writes:
Racism to a fifteen-year-old-girl is being told she's pretty for a black girl, as if she is pretty in spite of her beautiful grandmother, aunts, and mother . . . Racism to a fifteen-year-old girl is being told by her white classmate that she is whiter than him because of her less-stereotypical interests, regardless of the fact that she is the only black person he has ever met and had the nerve to speak to.
"That is actually one of my favorite chapters," Hughes said. "It was one of the easiest to write but also one of the hardest in terms of truth-telling. I had to go back into some real pain. The point isn't to be like, 'Woe is me.' But when we talk about racism, we're having an elementary conversation about it. It's stuff from 100 years ago. But imagine being 15 years old and enduring all the things that 15-year-olds go through with the added layer of you just not being considered good enough."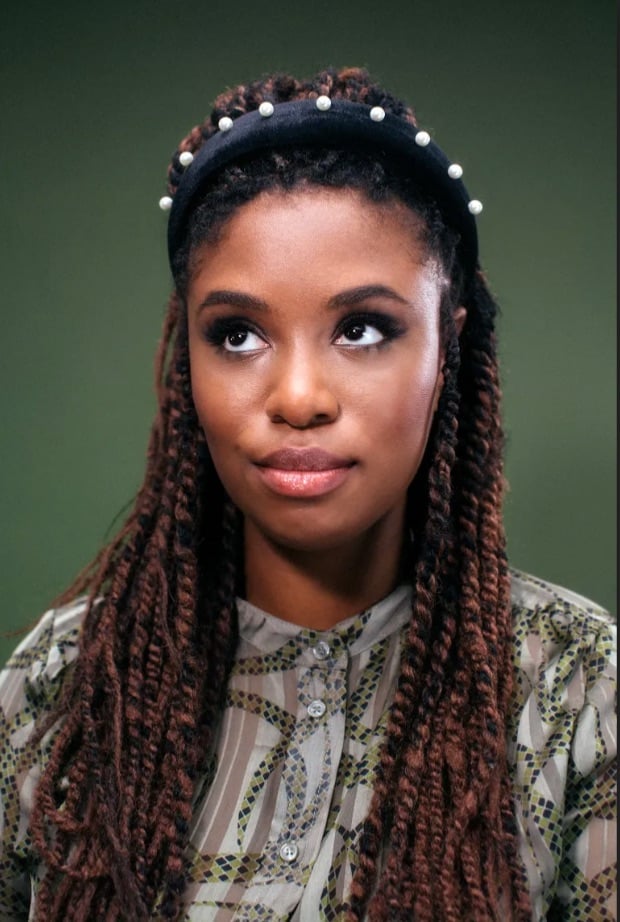 Image Source: Nick Rasmussen
Another subject matter Hughes taps into is her health battle. She talks about dealing with clinical depression throughout her young adult life, going to therapy, and taking anxiety medication that just didn't seem to ease anything. She also opens up about her experience fighting through one of her biggest physical complications: liver tumors. "Explaining mental illness and health issues and the idea of destigmatizing certain things was something I got really into as I was writing," she said. "I was trying to maintain a sense of honesty. If we're not talking about how this changes the makeup of our everyday lives, then we're not having a real conversation."
And if there's one thing Hughes champions, it's having an honest discussion about sometimes uncomfortable topics. Not only has she accomplished that in her memoir, but she's currently doing that as a cohost for Crooked Media's daily podcast What a Day. The 20-minute program delivers important news in politics and culture with a comedic twist. Breaking down the biggest headlines alongside journalist Gideon Resnick, Hughes is one of the few Black women occupying the space of political podcasting. "[What a Day] has changed the landscape in a lot of ways," Hughes said. "We have made this endless news cycle less soul-sucking because we're willing to talk about misrepresented stories in a fun, appealing way."
Hughes especially feels a responsibility to share news through the scope of a Black woman with a particular American experience. "We are in a very specific political moment in our country, and there is such a lack of African-American and female voices in relaying the news," she said.
That's why when things like Kamala Harris dropping out of the presidential race occur, Hughes is able to discuss concerns directly related to her community. "Kamala wasn't my candidate, but she was bringing real commentary about Black women's mortality rates," Hughes said. "The episode we did after she dropped out was a reported piece, but it was also, in a way, an op-ed because it begged the question, 'Who's going to take up this mantle?'" Hughes is also outspoken about how the Democratic primaries are going to be heavily affected by Black voters — a demographic that's often underrepresented by poll analysis.
Source: Read Full Article