Does the Aston Martin DBS 770 Ultimate Live up to Its Name?
If there's one thing you cannot say about the Aston Martin DBS Superleggera that Hypebeast tested in 2021, is that it's lacking in power. The – dare we say – "standard" car packs a 5.2-liter twin-turbocharged V12 producing 715 BHP. So why on Earth would Aston Martin want to give the car even more power, more ferocity, more… of everything? Because when it comes to the internal combustion engine, you can wave goodbye to the V12 fairly soon, and in doing so the British marque has given its flagship grand touring supercar a sendoff in the form of the Aston Martin DBS 770 Ultimate.
The clue is in the name – everything about this car has been tuned to be the "ultimate" series-production car to come out of Gaydon. It maintains the two-plus-two seating arrangement, meaning you could theoretically bring rear passengers along for the ride presuming they're not bothered by leg room (or subsequent amputation of said limbs), and it is still a very big, very fast, very comfortable car destined for cross-continental stints. 
So if it's not "new" per se, what is it? To find out, Hypebeast drove the latest edition of this Great British machine on backroads and the straights to put the car to the test.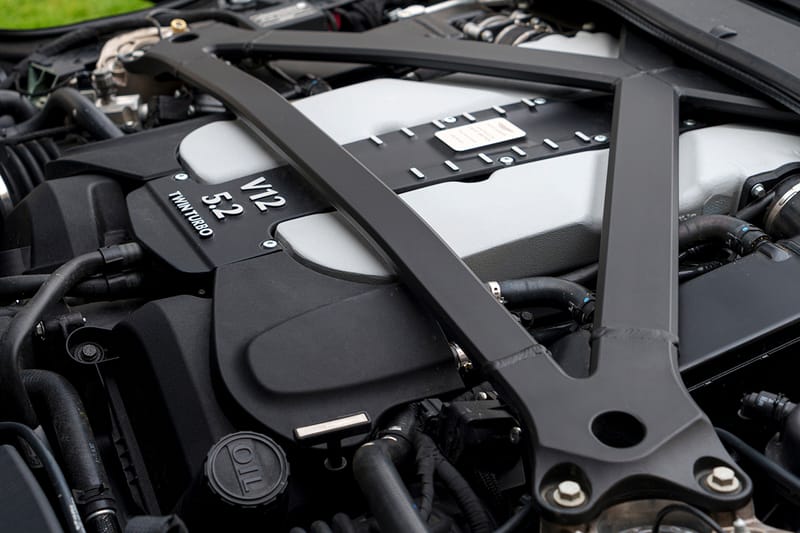 Max Earey
Engine and Handling
Like its not-so-little sibling, the 770 Ultimate comes with a 5.2-liter twin-turbocharged V12, however, it now produces 759 BHP. The 44 BHP increase might not sound like much, but when paired with rear-wheel-drive, an eight-speed automatic transmission that's been recalibrated to be sharper on both upshifts and downshifts, a carbon fiber diet to bring the weight down, and turbocharged boost that comes on sooner and 7% stronger, it really does all add up.
The result is a 0-62 MPH time of 3.2 seconds and a top speed of 211 MPH, with torque limited to 900 Nm – because the car physically can not take anything more. 
In a car as impressive as the DBS Superleggera, such alterations are comparatively minor in the 770 Ultimate. It definitely delivers more urgency than the standard car, and in doing so it puts you on edge more than ever before. So how does it manage this villain with a chainsaw behavior?
Aston Martin has been busy making the car quicker, but it's been even busier fine-tuning its handling and dynamic performance. A new steering column allows for greater connection between the front wheels and the driver, while the stock carbon ceramic brakes are good enough that they'd stop anything in their tracks. Stiffness is increased by 25% at the front, and the overall driving balance is enhanced by 3%.
As a result, the urgency of the throttle meets its match with the alertness of the front end. In a car as wide, long, and powerful as this, having the confidence of nimbleness and accuracy through the steering wheel allows you to push the car through the bends like a much smaller sports car, without having to over-correct your over-zealous mistakes like you would in the original DBS. 
Aston Martin Chief Technology Officer, Roberto Fedeli, puts it best: "Not only is it the fastest and most powerful DBS in our history, thanks to a comprehensive suite of improvements to the transmission, steering, suspension, and underbody structure; it is also the best to drive."1 of 7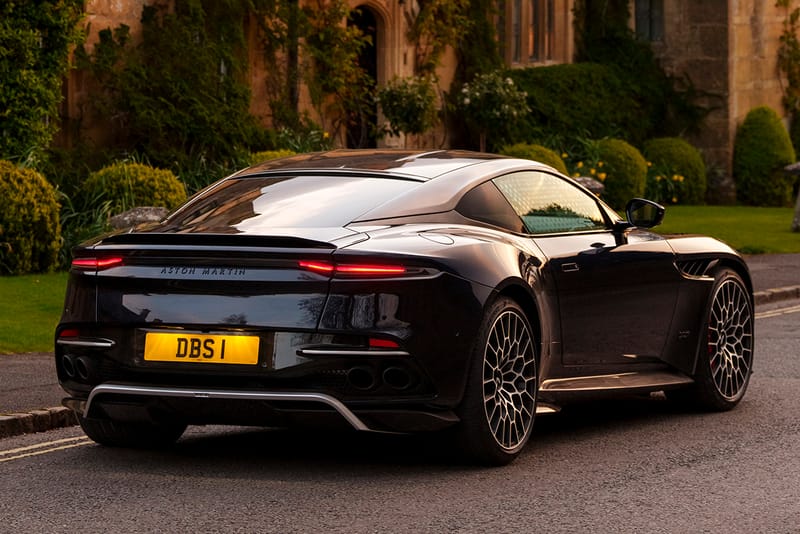 Max Earey2 of 7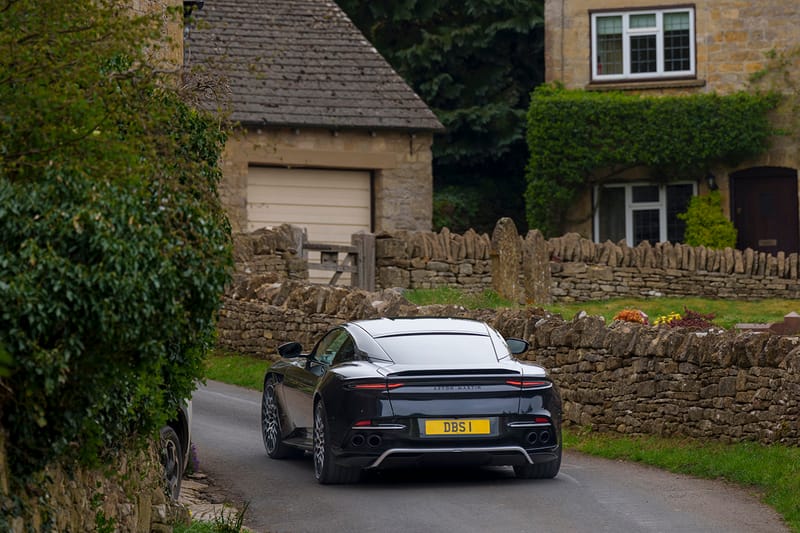 Max Earey3 of 7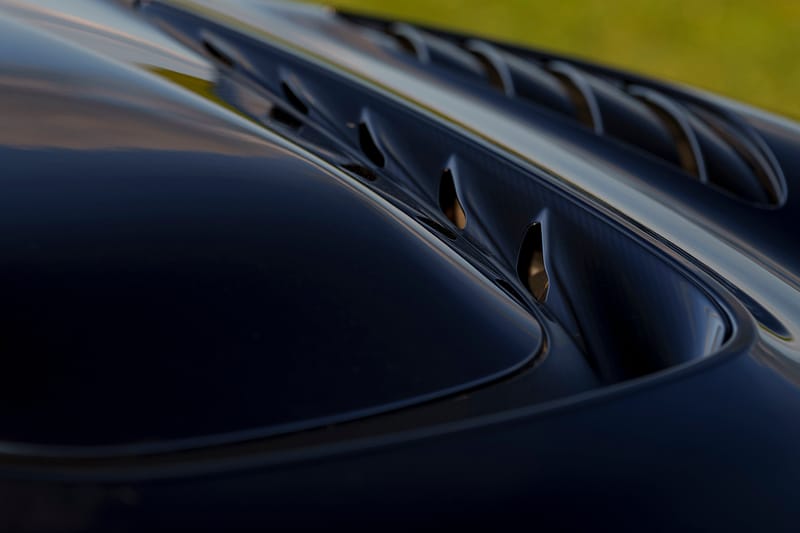 Max Earey4 of 7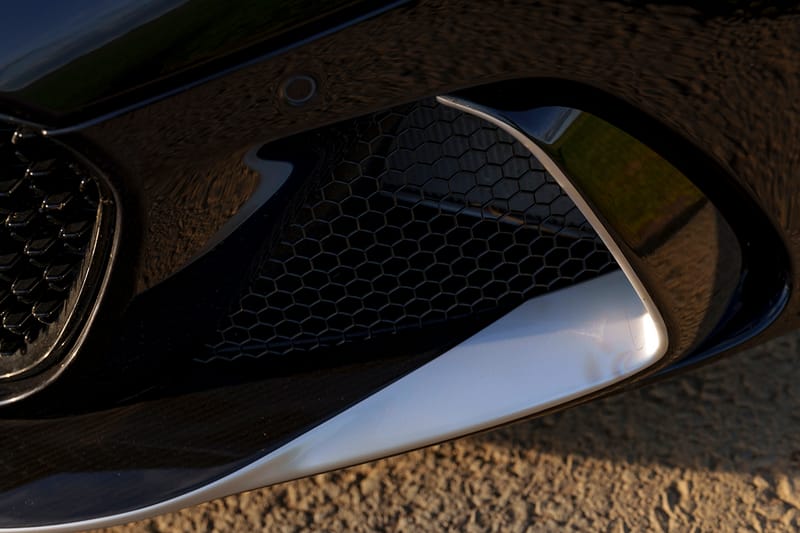 Max Earey5 of 7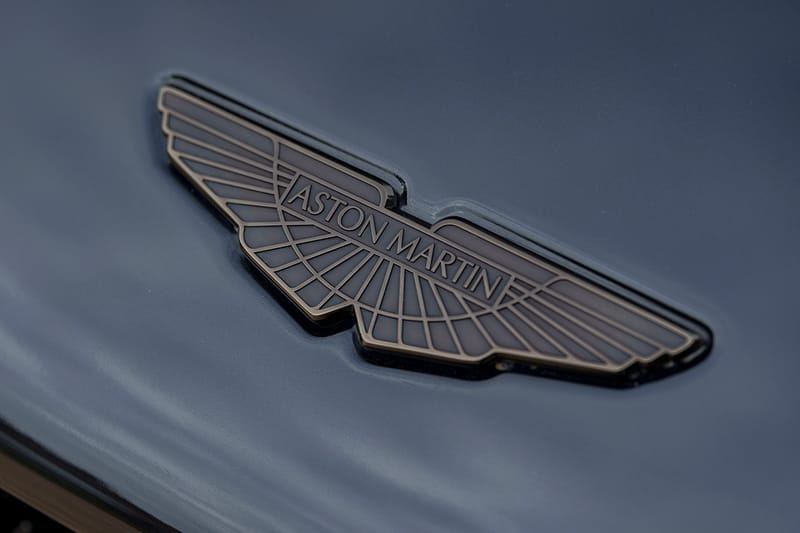 Max Earey6 of 7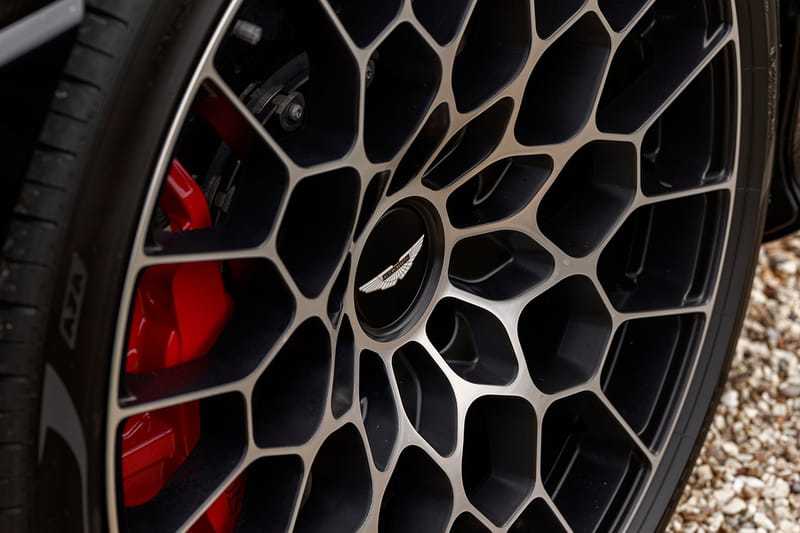 Max Earey7 of 7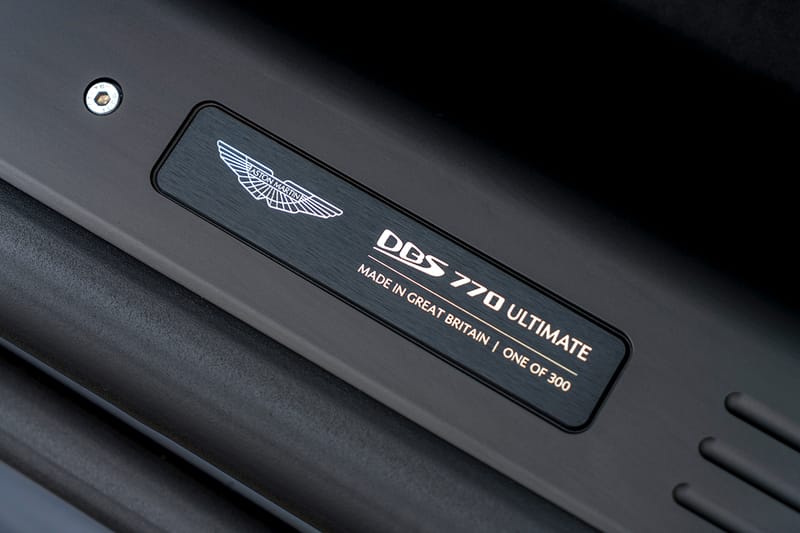 Max Earey
Exterior
What made the DBS Superleggera so good, beyond its powerplant, was its looks. Unlike its competitors (the Ferrari 812 Superfast and Porsche 911 Turbo S), Aston Martin eschewed big wings or overt badging for sophistication, giving the car its nickname "the brute in a suit."
The 770 Ultimate, however, is undeniably and identifiably more aggressive. A new front splitter cuts the front into various components to channel air around the car more efficiently, as does the huge horseshoe vent in the bonnet. A deeper rear diffuser keeps things level at the rear, while lashings of carbon fiber don't just lower weight, but accentuate the underlying racing pedigree of this car. Elements like the 21-inch wheels inspired by those on the Aston Martin Valkyrie and Victor are exclusive to this model. 
With a car with "Ultimate" in its name, it needs to stand out among the rest. And it certainly does, conveying a sense of drama and presence that you'd rather not see in your rearview mirror. The car bullies anything else on the road, and that is only enhanced by the muscular haunches, bulges, and undulations that dip and dive over the bodywork. 1 of 5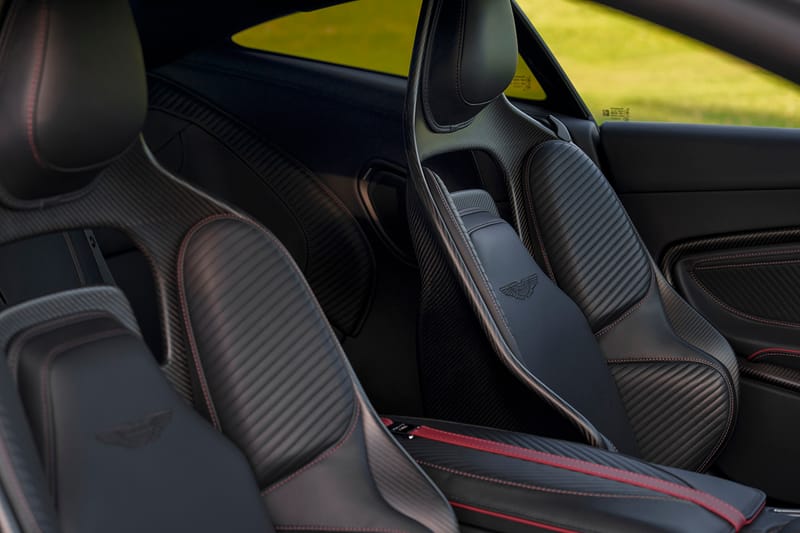 Max Earey2 of 5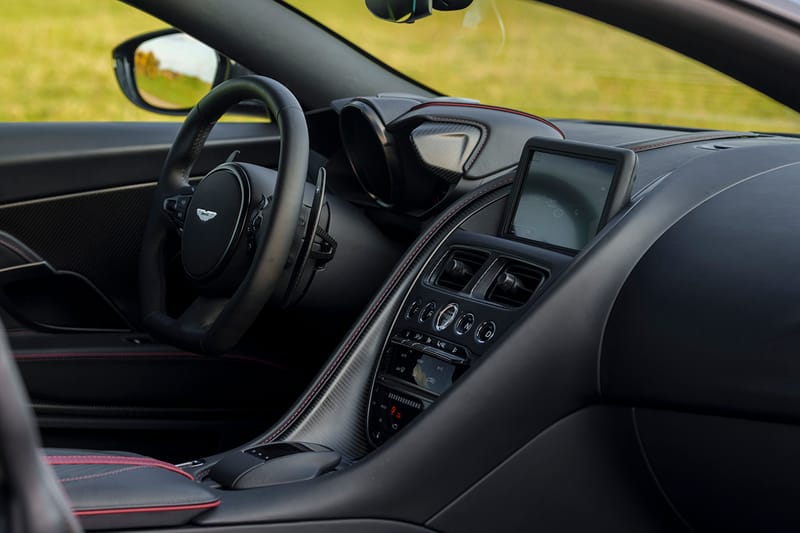 Max Earey3 of 5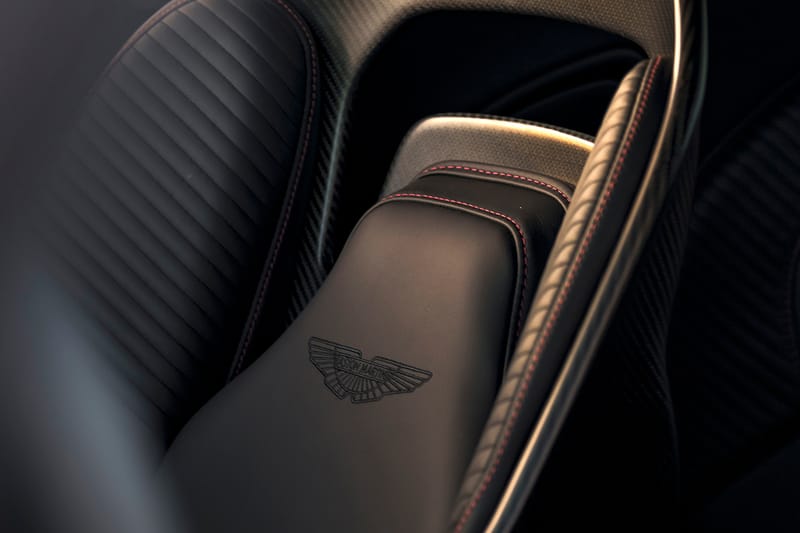 Max Earey4 of 5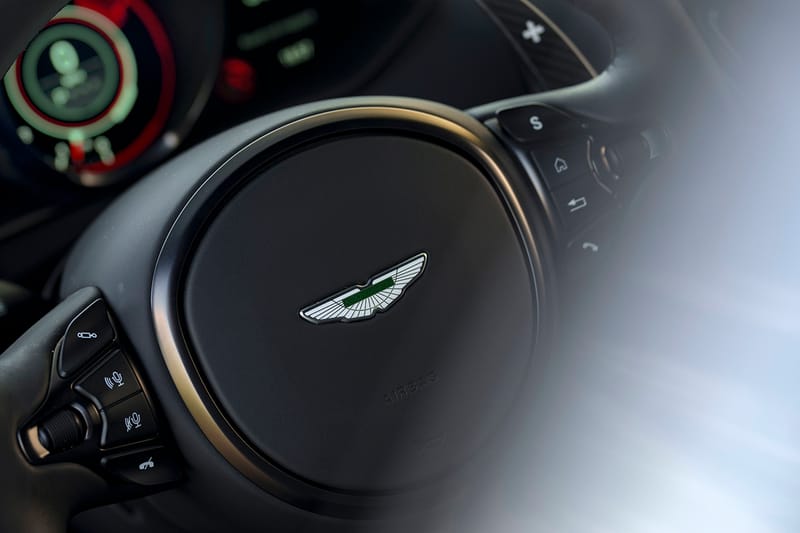 Max Earey5 of 5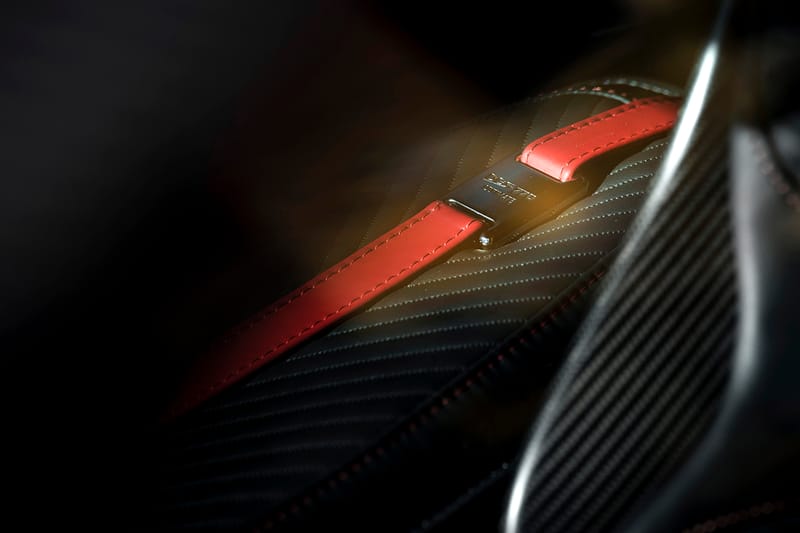 Max Earey
Interior
While the car might be an engineering masterpiece on the outside and dynamically, the interior leaves little to the imagination. No upgrades have been made to the DBS 770 Ultimate following on from the regular model, and time has not been too kind to the cabin. There's no touch screen, rather a chunky unit instead, and unlike most modern supercars, there are real, physical buttons (perhaps that's not such a bad thing when you're doing 211 MPH, though). 
The outdated interior might appear to be a problem for most people in the market for a car of this caliber, but that's not who the car's intended for. Instead, it's a collector's edition, and as a result, you're not in this for technological advances – you buy this as a piece of Aston Martin history. 1 of 2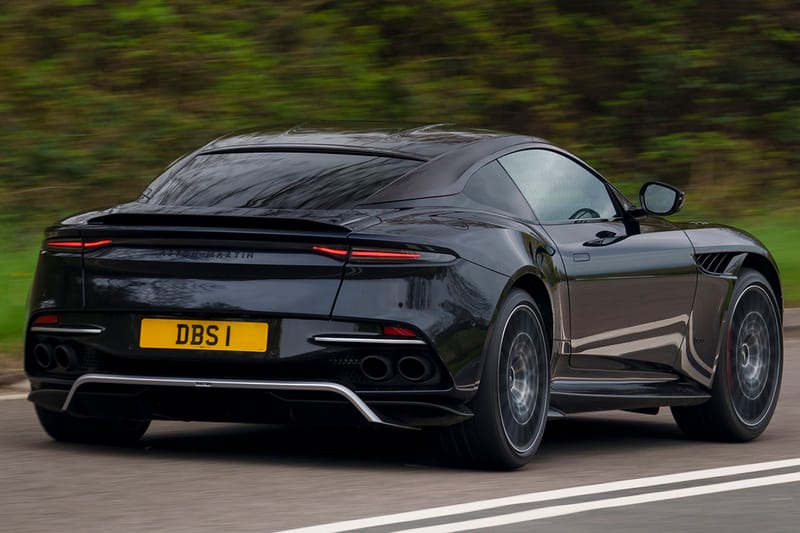 Max Earey2 of 2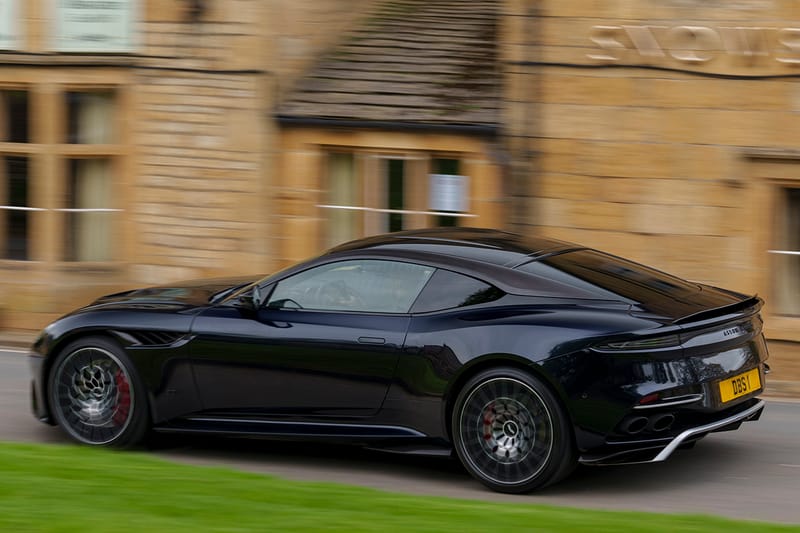 Max Earey
Verdict
That latter statement could sum up the Aston Martin DBS 770 Ultimate in one blow. But it is more than just the marque's final word for its outgoing and soon-to-be-replaced flagship. 
It's a celebration of everything Aston Martin stands for: sophistication, performance, exclusivity, and above all else, driver engagement. Whether you are touring the South of France or blasting it through the backroads of the Cotswolds as we did, you feel like you are driving the physical manifestation of an occasion. 
Sadly, you can't get a slice of the action, as all 499 (300 Coupés, 199 Volantes) are sold out. Guess it's time to get the checkbook out for the manufacturer's soon-coming DB12, then.
Source: Read Full Article