Drake & The Weeknd FaceTimed With Cancer Patient Before His Death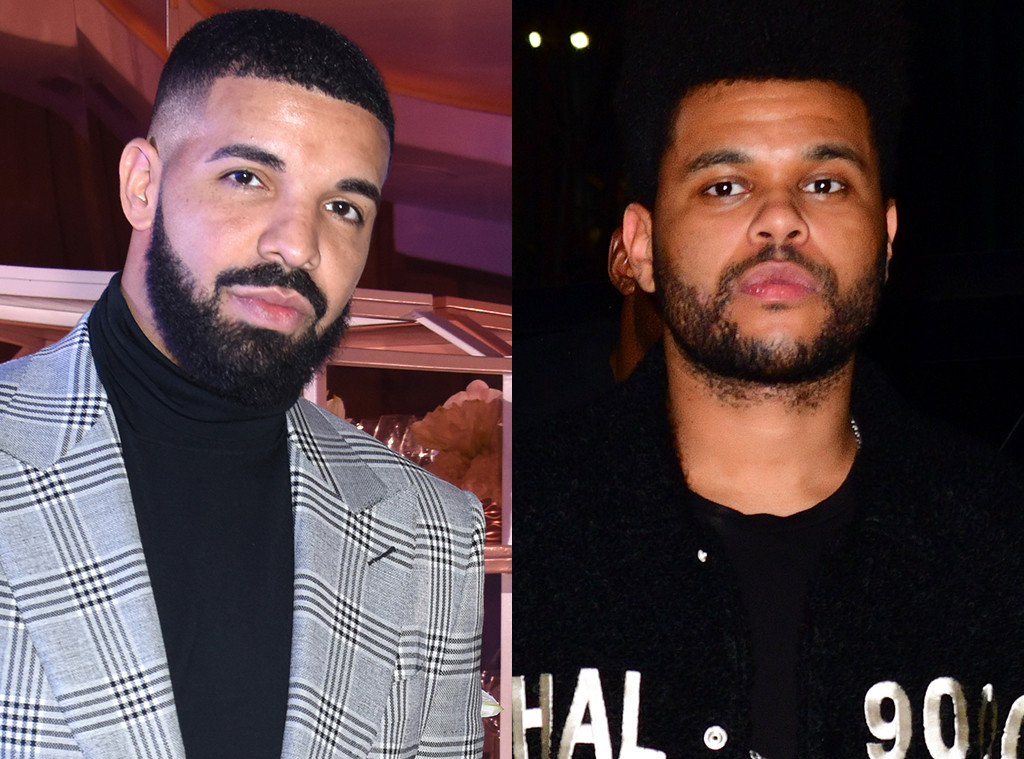 Vivien Killilea/Getty Images for The h.wood Group, James Devaney/GC Images)
Drake, The Weeknd and J. Cole made one boy's dream come true, just before he died at the age of 11.
Elijah Williams' cousin Michael Watson II revealed on Instagram that the three artists FaceTimed him as he neared the finals days of his life. "Over the past 3 years, my 11 y.o. cousin, Elijah, has battled cancer with the utmost resilience. Elijah's physical fight is now complete, as he transitioned to heaven on Friday. He didn't leave this world without knowing how much he was loved though," he shared. "Last weekend, Elijah got to 'meet' 3 of his favorite artists—The Weeknd, J. Cole, & Drake. Incredibly grateful for these 3 super-humans being so caring for my family during this time."
In the video of the interaction, J. Cole tells Elijah, "It's a pleasure to meet you man. I love you, bro."
"I'm so honored that I'm one of your favorite artists, buddy. Thank you," The Weeknd adds in another clip.
His cousin expressed their family's gratitude towards the artists and hopes this encourages people to lift others up in hard times. "In a time where there seems like so much is out of our control, one thing that we all have the power to give + show others is LOVE," Michael captioned the video.
View this post on Instagram
Over the past 3 years, my 11 y.o. cousin, Elijah, has battled cancer with the utmost resilience. Elijah's physical fight is now complete, as he transitioned to heaven on Friday. He didn't leave this world without knowing how much he was loved though. Last weekend, Elijah got to "meet" 3 of his favorite artists — The Weeknd, J. Cole, & Drake. Incredibly grateful for these 3 super-humans being so caring for my family during this time. We'll hold onto these moments forever. A special thank you to the angels, Kathryn & Krystal for helping make this happen in such a short time. Please lift Kiara, Elijah's mom, and the rest of the fam up in your thoughts & prayers. In a time where there seems like so much is out of our control, one thing that we all have the power to give + show others is LOVE. 2 Corinthians 5:8
A post shared by Michael Watson II (@forevershowtime) on
Elijah's mother has also spoken out and thanked the three men for showing so much love to her son when he needed it most. She wrote on Instagram, "I just want to say a huge Thank you to @realcoleworld @theweeknd @champagnepapi & @joeylogano for showing my baby some love these last difficult days of his life. I truly appreciate you all."
Though Elijah has passed, his cousin Michael says in a statement to E! News, "My family finds comfort in being able to share Elijah's story and last experience with the world. With Elijah being lifted up all over the globe as we speak, this private moment of love + light is now a bittersweet silver lining for everyone."
Source: Read Full Article