FOO AND FOO Experiments with Heat-Combatting Clothing for SS23
To stay cool while shaping a new legacy in American fashion, FOO AND FOO hosted its Spring/Summer 2023 Ready-To-Wear collection at Master Kitchen Supplies on Tuesday, September 13. Led by Elizabeth Hilfiger, FOO AND FOO explores heat-combatting mechanics through workplace staples, styled in a distinctly playful way, on models with an authentic stamp of downtown cool.
Channeling the reactive nature of today's youth, Hilfiger found inspiration for her latest collection when the air conditioning was broken in the FOO AND FOO's East Los Angeles studio. Heat has become an essential way to describe the latest fashion releases, but it also hints at larger issues around climate change and social conditions– through redefined American styles like hoodies, button-down shirts and strong, structured pants, FOO AND FOO drives its designs with innovation to address problems facing the next generations.
1 of 11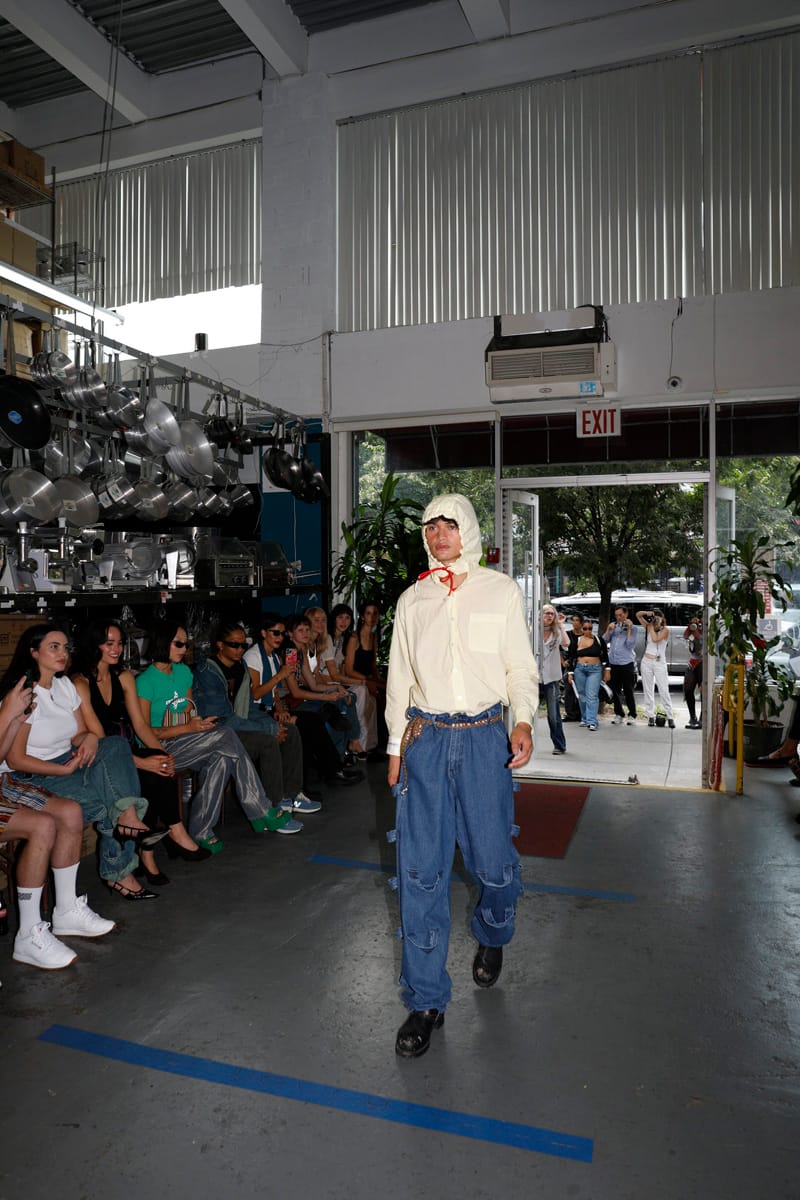 2 of 11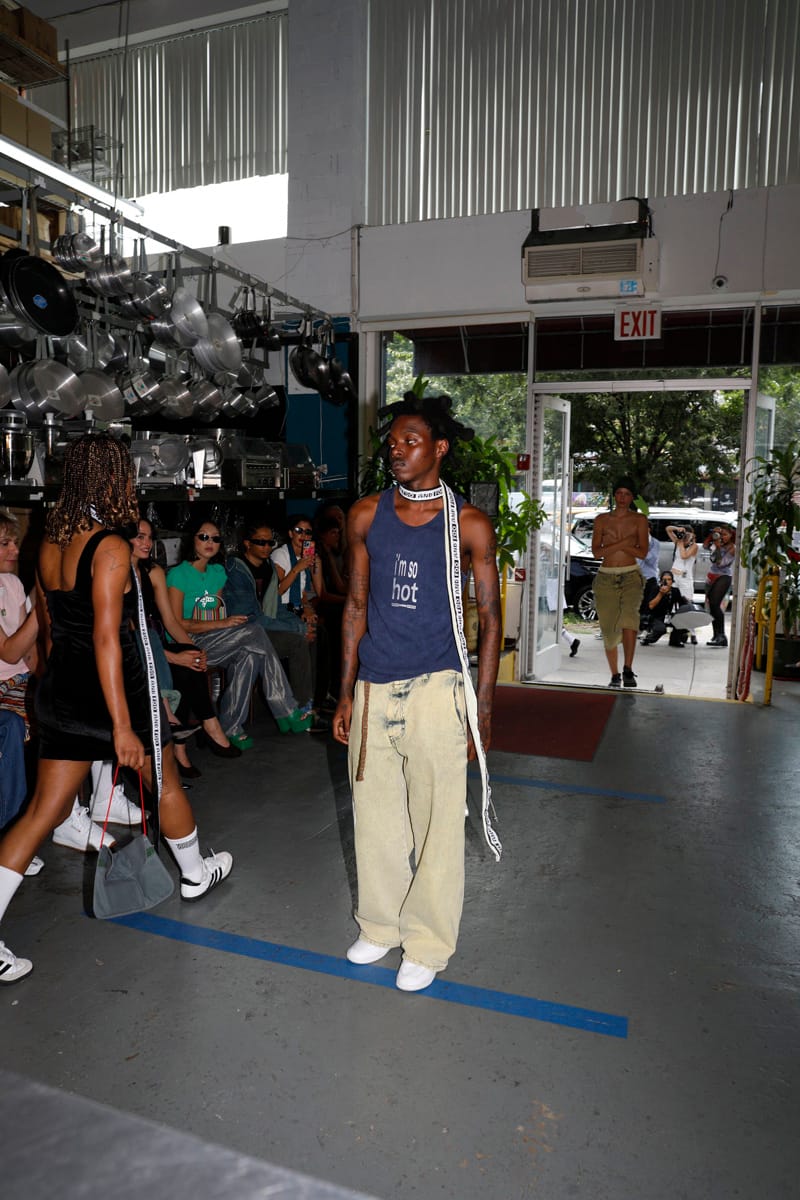 3 of 11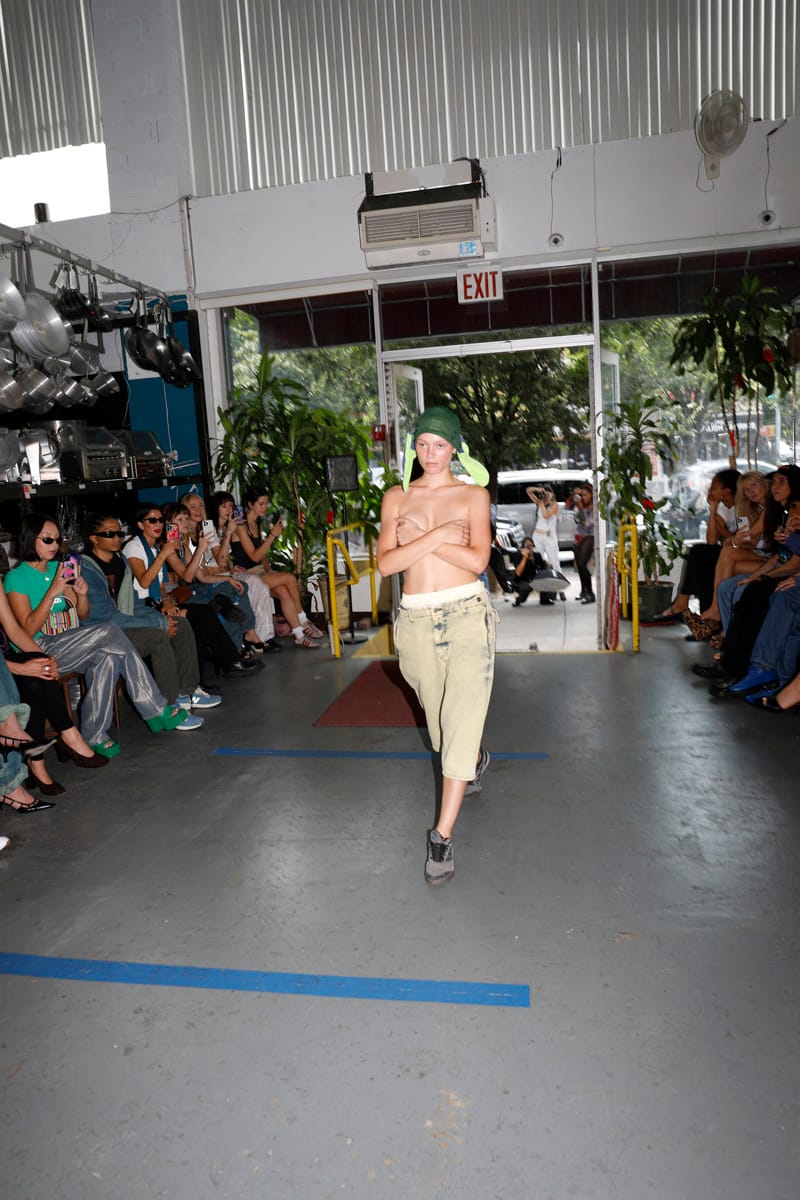 4 of 11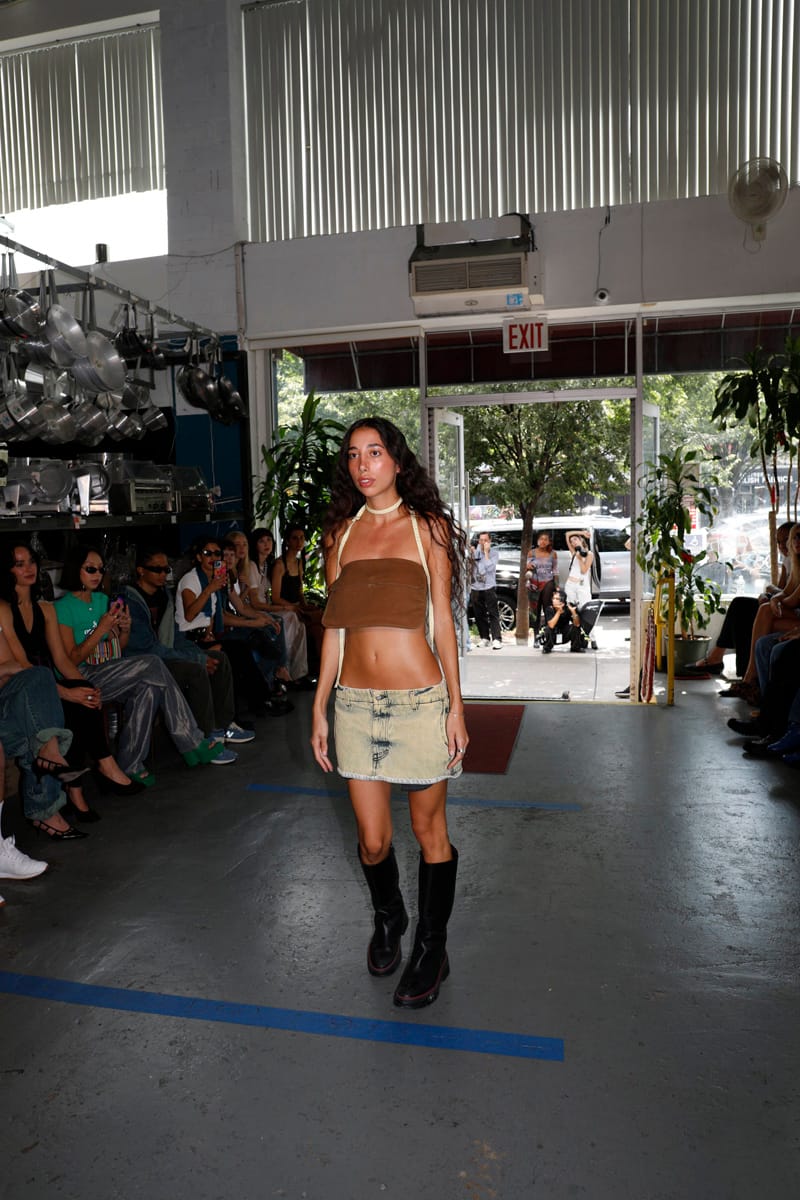 5 of 11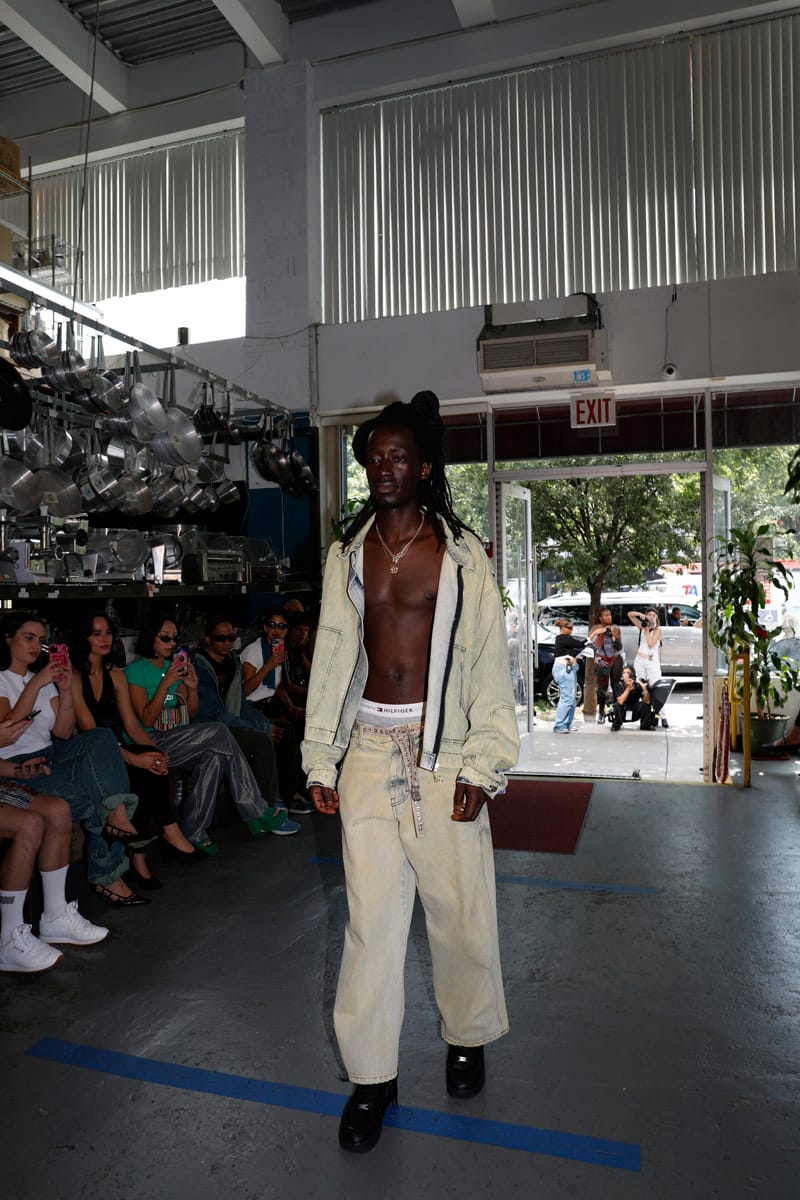 6 of 11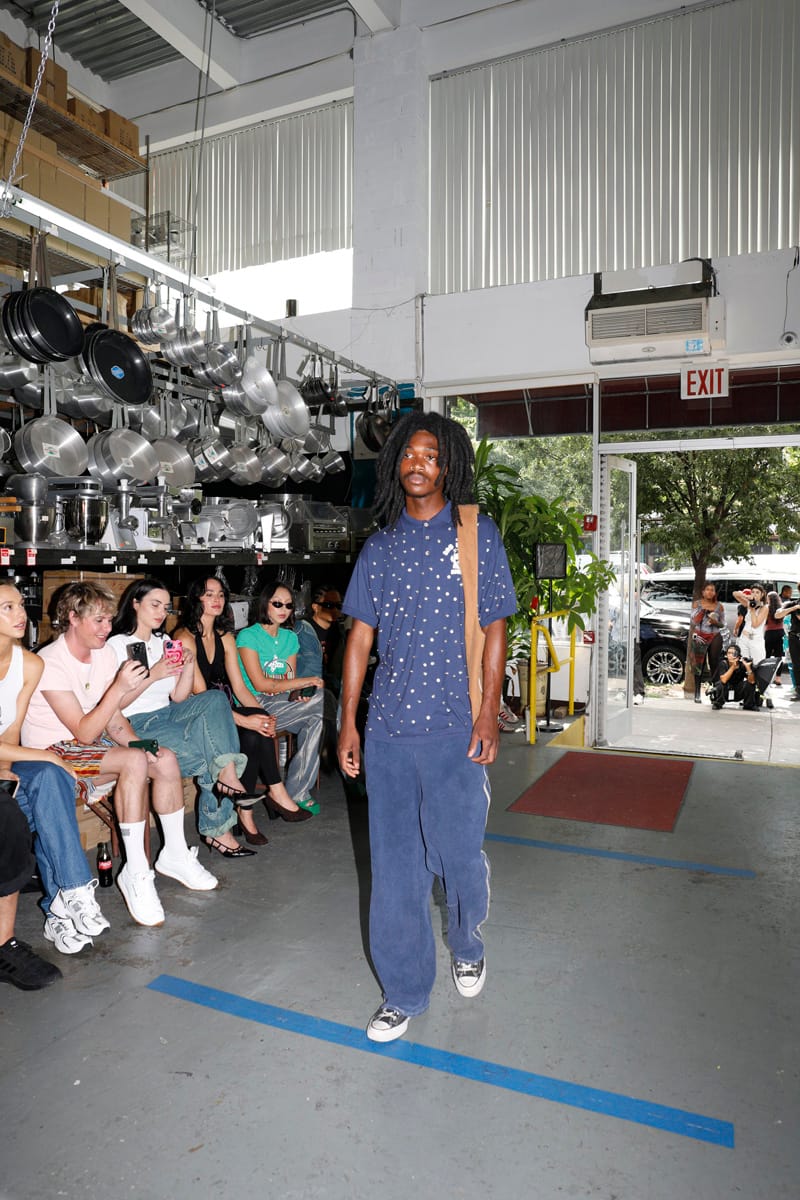 7 of 11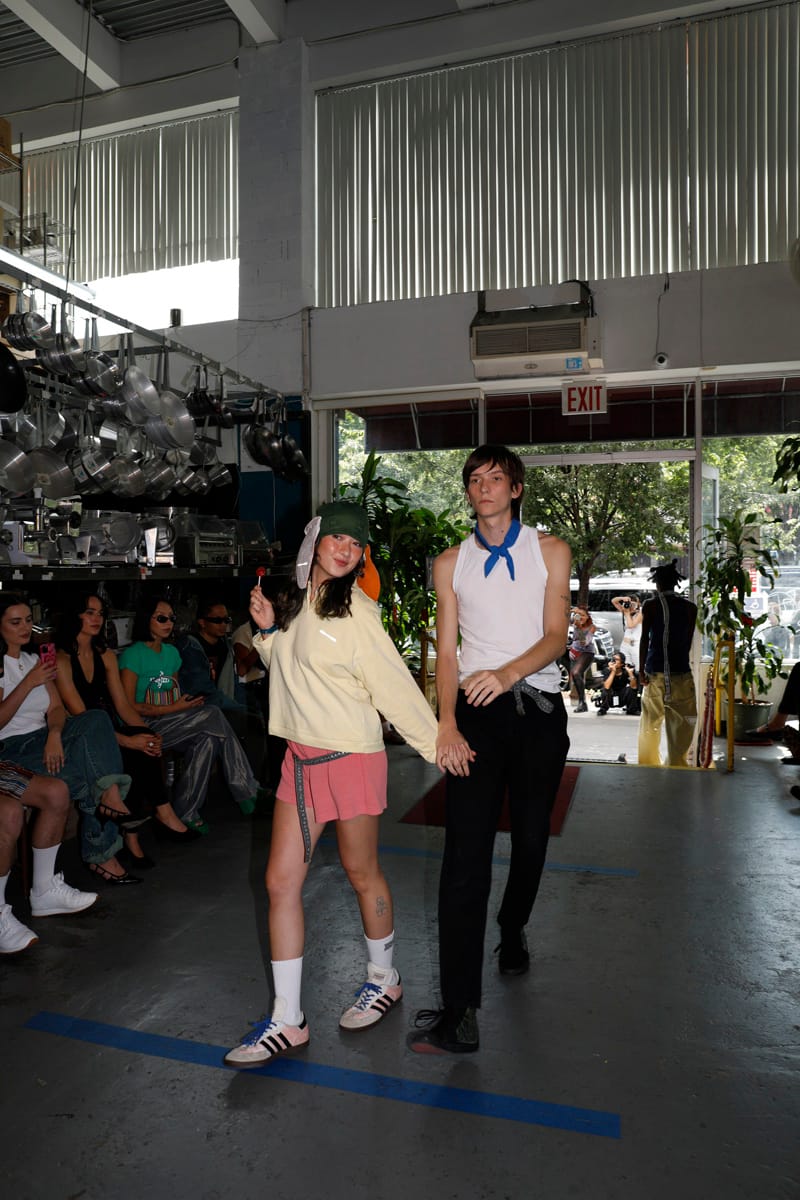 8 of 11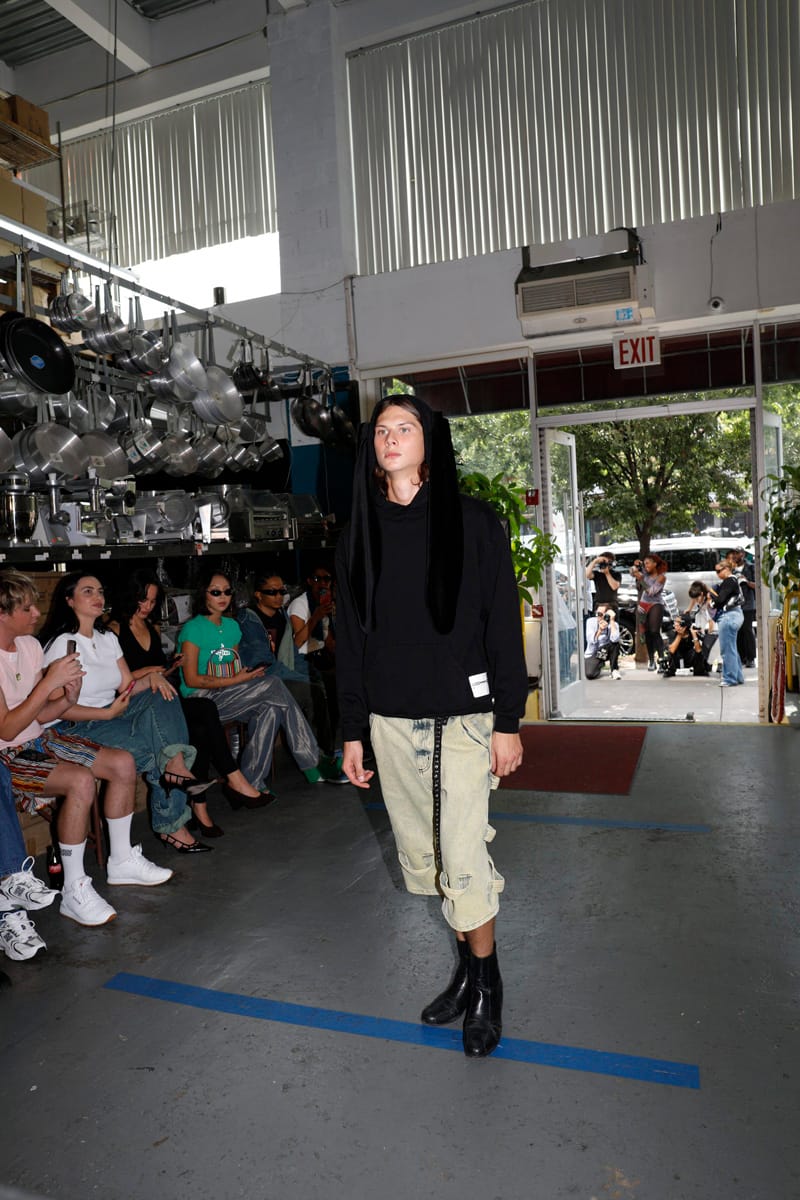 9 of 11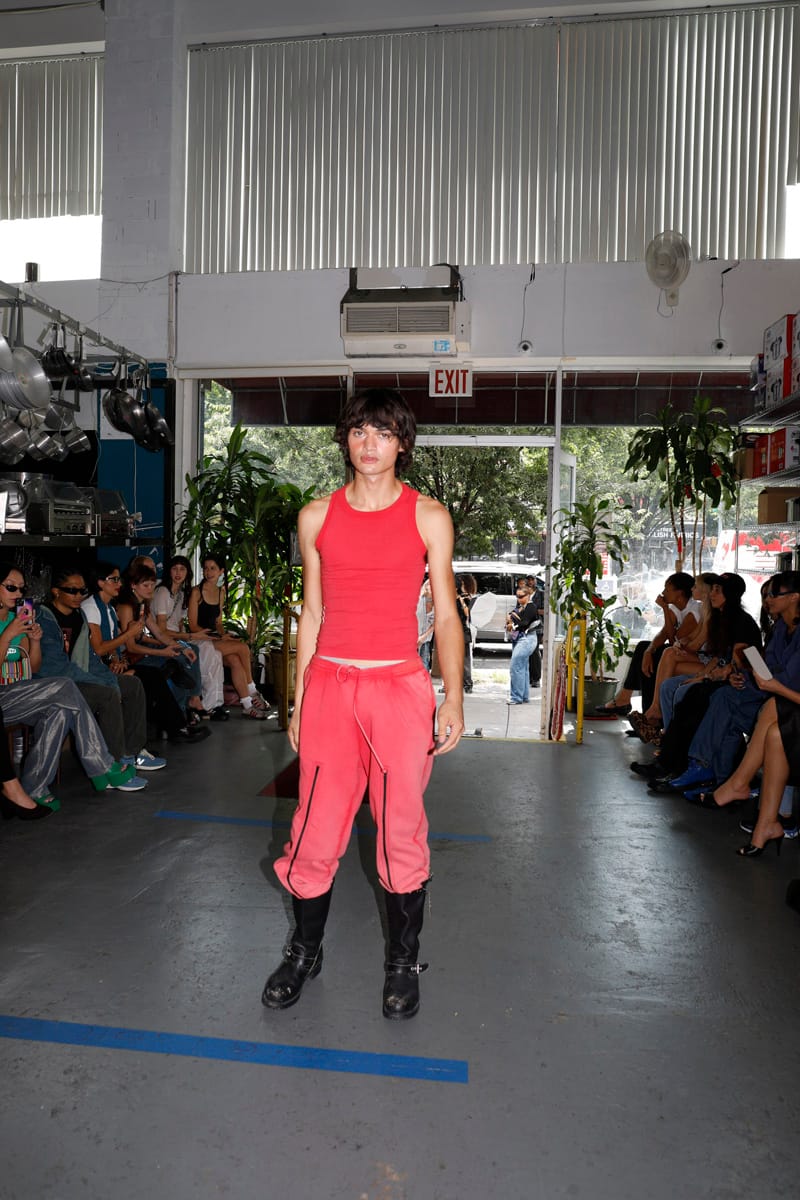 10 of 11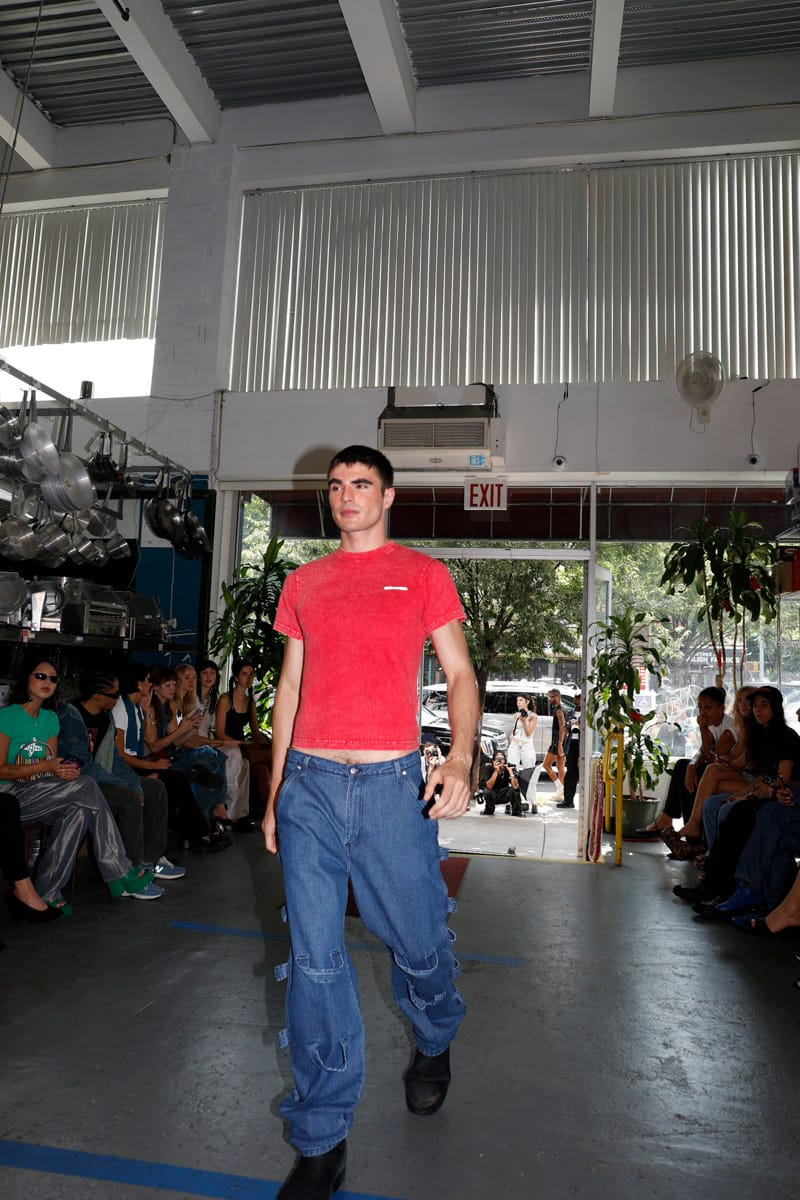 11 of 11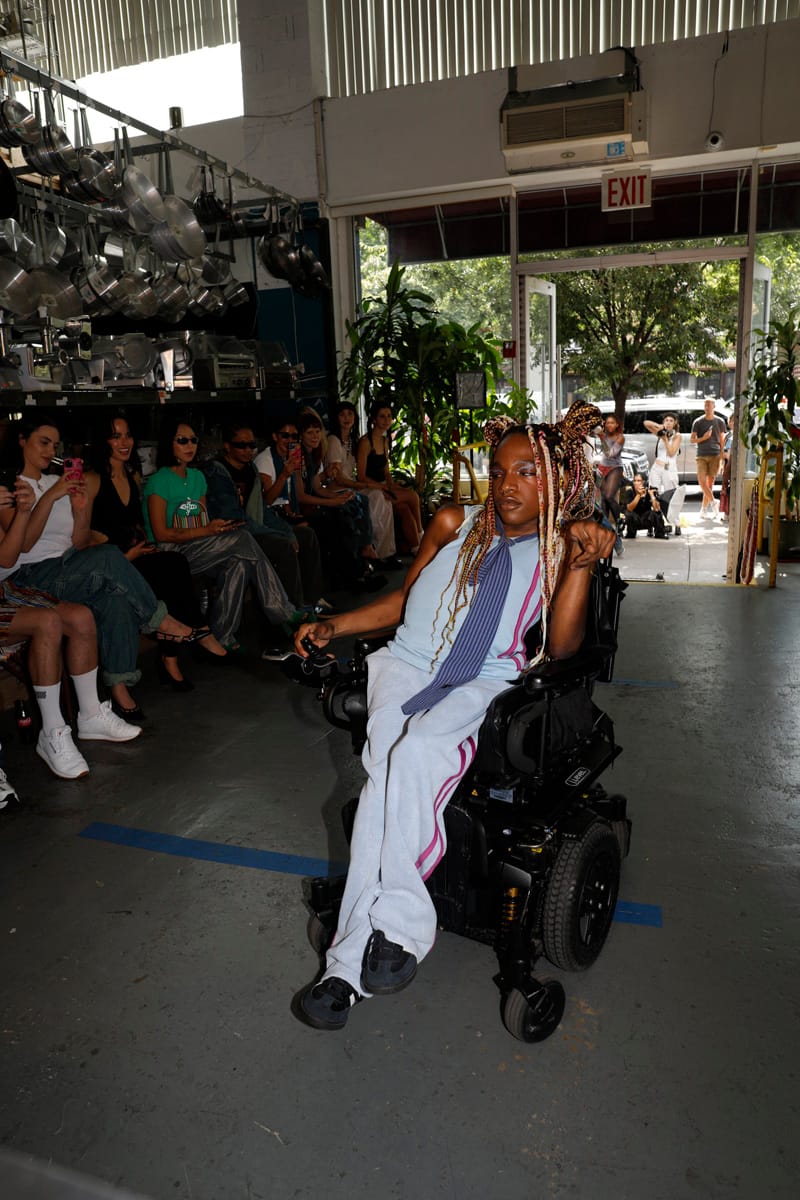 Each of FOO AND FOO's genderless garments include modular details and advanced functionality from Techniche, a technical brand that's known for designing cooler pieces for Olympians and construction workers. Styled by Ash Williams, who owns a vintage store a few blocks from the show's site, a FOO AND FOO hat with panels for hyper-cooling abilities takes on a subversive, playful look that's reminiscent of bunny ears. The show's contrast of hot and cool qualities also reflects in its choice of models, which included cutting edge creatives like videographer Manon Macasaet and Aaron Rose Philip.
With Tommy Hilfiger found success in a star-studded Fall 2022 show, his daughter's brand is providing wardrobe essentials for kids with more cult-leaning tastes. By browsing through FOO AND FOO's runway, viewers can notice how purposeful details like mesh vents and hidden pouches can change the entire shape of a single garment. Offering a playful, downtown break from New York Fashion Week programming, FOO AND FOO's first-ever runway provides a blueprint for staying cool for seasons to come.
Source: Read Full Article