Khloe Kardashian Fans Heartbroken for Her as She Breaks Silence Over Viral Bikini Pic, Shares Body Insecurities
The reality star became the subject of much chatter in recent days as her family sought to take down an unfiltered and unedited bikini pic of her.
Most fans and non-fans alike agree that Khloe Kardashian looked absolutely fantastic in a viral unedited, unfiltered bikini photo of her that suddenly began circulating. The picture also became an almost immediate target of the Kardashian team, seeking to remove all instances of it.
This being the internet, though, it's proven nearly impossible — especially once the image made its way to Reddit. As the family cited copyright concerns over an image that they had not authorized be distributed, critics decried that the unaltered image was a more realistic ideal that Khloe's fans could strive for.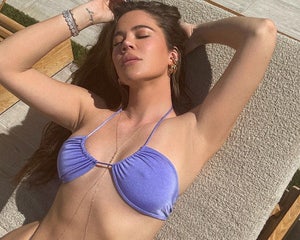 Kardashian Family Speaks Out About Unwanted Khloe Bikini Photo
Now, Khloe has finally broken her silence on the mini-scandal with an Instagram Live session where she shows off her bikini body — in an effort to prove there are no special effects in use here — as well as a lengthy statement.
Waiting for your permission to load the Instagram Media.
Instagram Media Unavailable
It was in the contents of that statement, though, that fans felt they were starting to see a bit of the truth that Khloe has been living under for all these years in the public spotlight.
"In truth, the pressure, constant ridicule and judgment my entire life to be perfect and to meet other's standards of how I should look has been too much to bear," she wrote.
The reality star then went on to detail some of the most common refrains she's heard over the years, including, "Khloe is the fat sister," "Khloe is the ugly sister," "Her dad must not be her real dad because she looks so different," "The only way she could have last that weight must have been from surgery."
"Should I go on?" she asked.
She did then go on, emphasizing that she's not seeking sympathy — fully aware of the life of privilege she was fortunate enough to be born into — but rather "to be acknowledged for being human."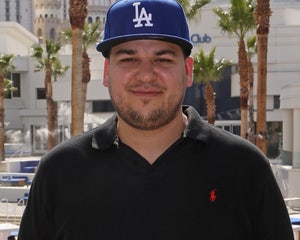 Rob Kardashian Makes Rare Appearance on Final Season of Keeping Up with the Kardashians
She detailed how she has had ever one of her flaws and imperfections analyzed ad nauseum from every photo of her that exists out there, "and I am reminded of them everyday by the world."
While Khloe has grown and matured in the years she's become a staple in American lives, often exuding an incredible self-awareness, intelligence, self-effacing charm and, yes, confidence, she said, "You never quite get used to being judged and pulled apart and told how unattractive one is." Tragically, she said repetition leads to you internalizing it and starting to believe it.
"This is an example of how I have been conditioned to feel, that I am not beautiful just being me," she wrote. As such, she said she will continued to "unapologetically" choose how she shares her body and her image. "It's not for anyone to decide or judge what is acceptable or not anymore."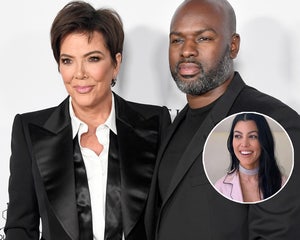 KUWTK Recap: Kourtney Kardashian Convinces Kris Jenner and Corey Gamble to Experiment with Celibacy
She then concluded her thoughts with by heartbreakingly suggesting that all the external affirmations of her beauty from family and friends (and even strangers online) isn't always enough. "I know that it needs to be believed from within," she wrote.
While Khloe tried to end on an uplifting note, many fans saw a deeper sadness in her message, a woman saying that she's still struggling with self-acceptance, self-assuredness, self-confidence and believing that she is enough.
The fact she felt the need to expose herself in this way, unfiltered, to assure everyone that she really has the body we see in most of those photos, posed and filtered as they may be, would seem to suggest she still feels a need to prove herself to her haters.
She's worth it in every possible way, but they're definitely not.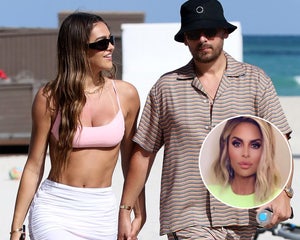 Lisa Rinna Breaks Silence on Amelia Hamlin's Romance with Scott Disick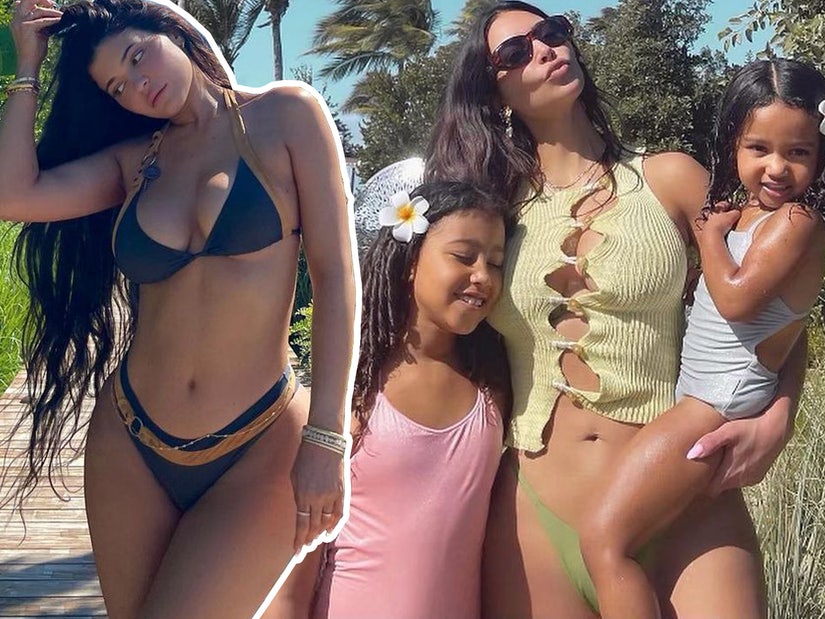 Source: Read Full Article