Lorde Gives Fans The Scoop On Her Next Music Cycle
Lorde's fans have been eagerly awaiting the release of her next album, "Solar Power," as it has been four years since she dropped her last record, "Melodrama" in 2017. Lorde, born Ella Yelich-O'Connor, announced she had started working on her third studio album back in May 2020. At that time, she sent a long email to her fans updating them on the progress of her next album and life under the COVID-19 lockdown.
"You'll probably be pleased to know my hair is big and long again," she wrote at the time. "I think after 'Melodrama' came out I said I wouldn't put out another record until my hair was long – both because hair takes time to grow, and I knew I needed time, and because I knew the next record would require the longest and wildest hair yet," per The Independent.
Like on "Melodrama," she worked with super-producer Jack Antonoff on the upcoming album. Lorde also told her fans that she started going back into the studio for something to do and, "…to my surprise, good things came out. Happy, playful things."
Now, "Solar Power" has an official release date.
This is when 'Solar Power' is dropping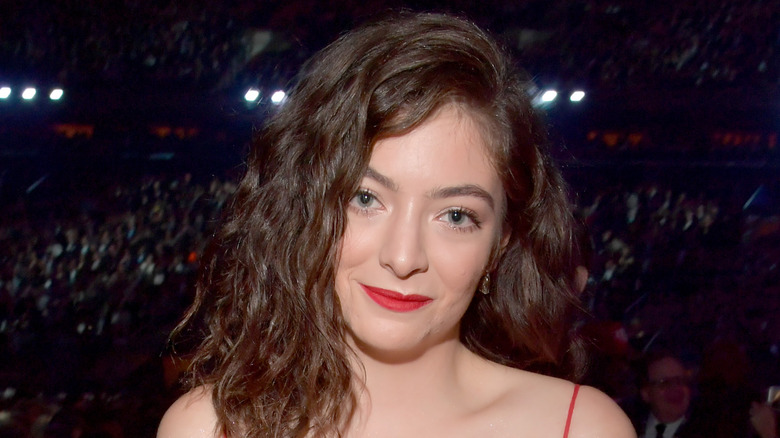 On June 21, Lorde sent another email to her fans updating them on "Solar Power," her upcoming third studio album, which will be released on August 20, per People. Lorde is also planning a tour of intimate theaters and small outside venues in spring 2022. 
Jack Antonoff shared the much-talked about album cover on Instagram June 7. During an appearance on "The Late Show," Stephen Colbert asked Lorde about the cover photo of her new album (via YouTube). Lorde said, "The album cover, my friend just took it. It was just me jumping over a friend on a beach. For those who don't know, it is my butt, kind of from below, and I'm in a bikini. So, it's like a little hardcore. But it was so joyful to me. It felt, like, innocent and playful and a little bit, like, feral. And I don't know, sexy… You got to do it while you got it, you know?" Lorde said.
Lorde famously left social media in 2018, per Time. She's planning to stay off it even after her new album is released, saying (via People), "Being off social media makes me feel incredible … and I'd love to maintain feeling that good, and also build this really cool new zone with you guys."
She said she'll keep fans informed via email, saying, "I see it as being part news bulletin, part diary, part old-school fan site."
Source: Read Full Article