Prince Harry and Meghan Markle Can't Distance Themselves From the Royal Family: They 'Still Represent the Monarchy', Expert Says
Prince Harry, Duke of Sussex and Meghan, Duchess of Sussex might be living a quieter existence in Montecito, California, but they "still represent the monarchy," an expert says.
Prince Harry and Meghan Markle stepped back as senior royals in March 2020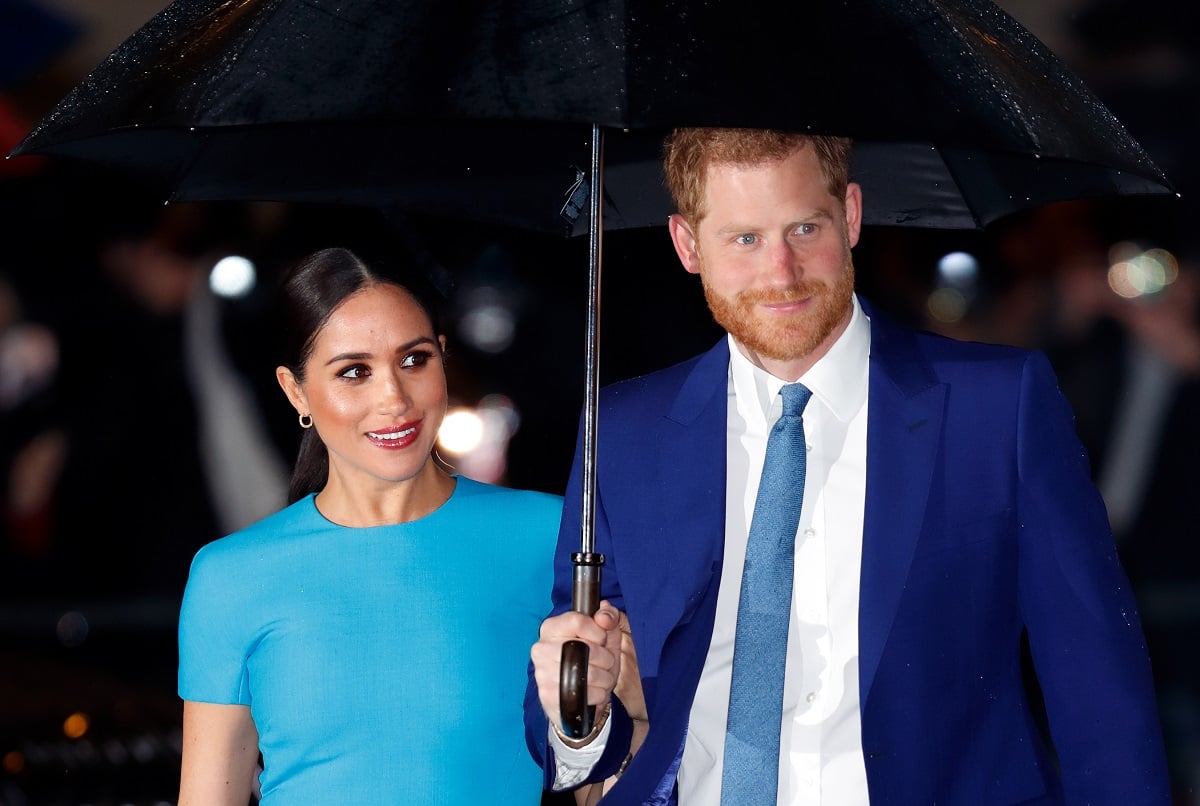 In January 2020, Harry and Meghan announced their intention to step back from their roles as senior "working" royals. Over the next few months, the details of their exit were worked out in closed-door meetings, or what some called the Sandringham Summit. 
The couple carried out the last of their royal engagements in March 2020. The last being a Commonwealth Day appearance that included what seemed to be somewhat of an awkward encounter with Prince William, Duke of Cambridge and Catherine, Duchess of Cambridge.
Meghan and Harry eventually moved to the wealthy Santa Barbara enclave of Montecito, where they purchased a multimillion-dollar mansion. They live there with their two children, 2-year-old Archie Harrison Mountbatten-Windsor and newborn Lilibet "Lili" Diana Mountbatten-Windsor, two dogs, and rescue chickens.
Meghan Markle and Prince Harry can't completely distance themselves from the British royal family, expert says
No matter how much they may want to put some space between themselves and the rest of the royal family, the Duke and Duchess of Sussex will always be associated with them, an expert says.
During a June 2021 interview with NBC News, Kehinde Andrews, a professor of Black studies at England's Birmingham City University, said they'll forever be considered royals despite no longer representing Queen Elizabeth II in any official capacity.
"Whether they like it or not, they still seem to represent the monarchy," Andrews said. "He's still Prince Harry. He's still the grandson of the queen. The way they'll be consumed is very much as part of the royals."
In the 15-plus months since they embarked on a new chapter of their lives Meghan and Harry have started new projects, participated in a tell-all interview, and more. Through it all they've ditched a lot of the formalities they were used to as senior royals. Meghan and Harry don't always sign off public statements with their formal titles but, nevertheless just as Andrews said, they continue to be looked at, at large, as royals.
Prince Harry and Meghan Markle's relationship with the royal family is complicated 
In short, Harry and Meghan's relationship with the royal family is complicated. That was only made clearer when the couple sat down for an interview with Oprah Winfrey in March 2021. 
Harry told Oprah his relationship with William was currently "space." The Duke of Sussex also referenced how things between him and his father, Prince Charles, had gotten tense. He noted that at one point Charles wasn't taking his calls.
Since their move stateside Harry's reunited with the royal family only once. He returned to England for the funeral of Prince Philip, Duke of Edinburgh in April 2021. He's expected to travel across the pond once again in July 2021 to unveil a statue of Princess Diana. As for Meghan, she has yet to be seen publicly with any royals since March 2020. 
Source: Read Full Article