Raquel and Sandoval First Had Sex in Her Car While Ariana Was Grieving Dog's Death
In a clip from the upcoming "Vanderpump Rules" finale, Ariana Madix reveals how she found out Tom Sandoval was cheating on her with Raquel Leviss and what they each revealed when she confronted them about it.
The tea is even hotter than we could have ever imagined. On the upcoming season finale of "Vanderpump Rules," Ariana Madix spills it all as she reveals how she found out about Tom Sandoval cheating with Raquel Leviss — and that's not nearly the worst of it!
In a clip exclusively shared with People, Ariana shares with Katie Maloney and Scheana Shay how she first discovered her boyfriend's infidelity, and what he and Raquel said when she confronted them each separately.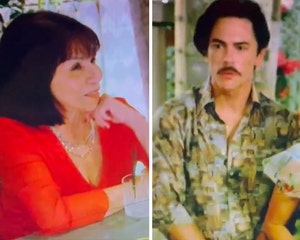 Tom Sandoval Told Katie's Mom to 'Shut the F— Up' During Vanderpump Rules Confrontation, Says Kristen Doute
According to Ariana, she said she found a FaceTime recording of them while at a Tom Tom event. "It was literally from the night before," she told the women. "He was at [his best friend Tom] Schwartz's."
Unable to render YouTube Video.
From there, Ariana revealed that she confronted Raquel to get answers. "I called Raquel and I started like, making her like, f—ing tell me what the f—? When did this start?" she said. "She said, 'Right after the girls trip.' I'm like, 'You mean right after Charlotte died?'"
Charlotte, of course, is Ariana's dog. And that's where things take an even more disturbing turn. Seven months before this scene, Ariana had said she had to leave said "girls trip" because her dog wasn't going to make it.
According to Ariana, Raquel told her "they kissed." But when she confronted Sandoval for his version of events, he offered up even more. "He said, well, they actually f—ed in her car that night," she shared. It turns out, she even interacted with Sandoval immediately after, as she added, "And he didn't have a key to get in so he had to ring the doorbell and I had to let him in."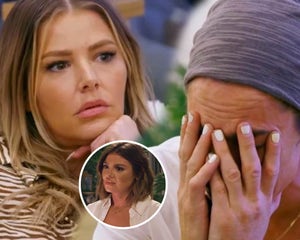 Ariana Madix and Tom Sandoval Have 'Big Argument' About Lack of Sex, Connection on Vanderpump Rules
She then shared how Sandoval reacted to the confrontation. "My emotions were clearly all over the place and he was angry at me," she shared. "Angry. At me."
This, of course, is the big moment "Pump Rules" fans have been waiting for (and dreading) all season long … or at least since the "Scandoval" began to dominate media headlines earlier this year. The show even went back into production to capture the events of this episode.
The season finale of "Vanderpump Rules" drops this Wednesday, followed by a three-part reunion — that's sure to be explosive and uncomfortable — and a "Secrets Revealed" special which will share never-before-seen footage recontextualized post-"Scandoval."
You can check out a sneak peek of that reunion, which has already been taped, below.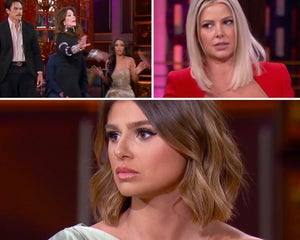 Ariana Eviscerates Tom & Raquel In Vanderpump Rules Reunion, Sandoval & James Nearly Come to Blows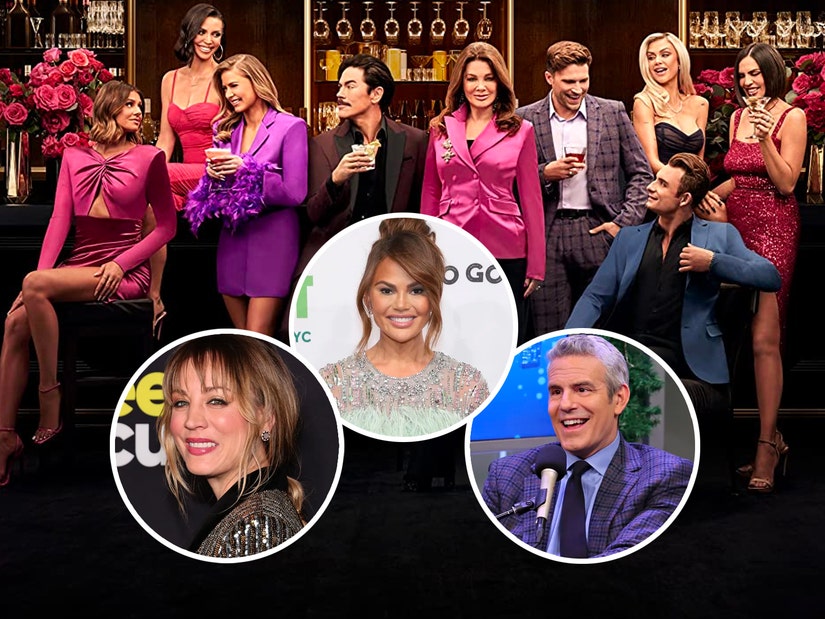 Source: Read Full Article