Save big on everything from hi-tech headphones to cooking essentials
Gone are the days when we'd have to rummage through department store shelves to find the best deals of the week. Now, all we need to is open up our smartphone or laptop, click a few buttons and sit back and relax until our new goodies arrive at our doorstep.
The best part is in this digital age of instant gratification, there are deals happening every single day. Case in point: all 25 of these tech, home and lifestyle goods currently on sale this week. Among some of the top discounted products up for grabs include noise-canceling headphones, Chromebooks, air fryers, teeth whitening kits and even a massage gun.
Ready to save big? Shop these awesome sales below.
Tech Gadgets
Sony MDR-XB650BT Extra Bass Wireless Headphones – Black (Open Box), now $59.99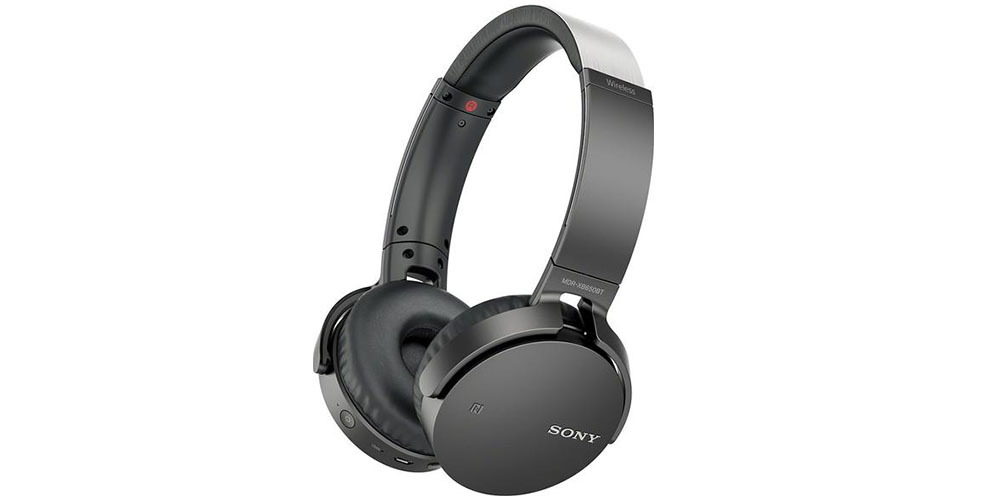 Cord-cutting isn't just for cable providers. If you're still wired into your smartphone or computer headphones, it's high time for an upgrade. Luckily, this new open box Sony Extra Bass Headset fits the bill at a price that's tough to beat. This product's box may have been handled by customers in a retail store, but it's verified to still be in new condition and comes to you in clean packaging. It sports 30 hours of continuous playtime, advanced Bluetooth connectivity and a powerful mic for hands-free calling. It's currently on sale for a penny under $60.
Sony ZX110AP Extra Bass Headphones with Mic – Black (Open Box), now $16.99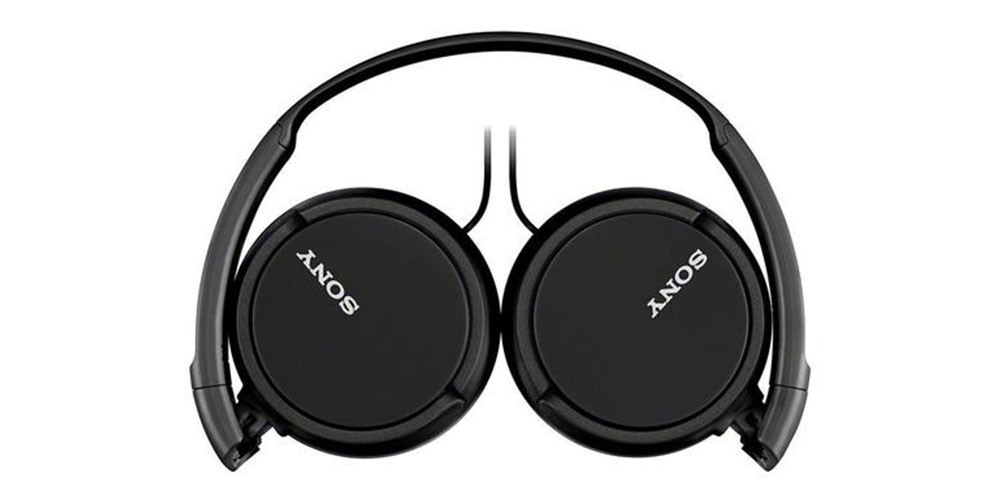 For life's moments where you can't cut the cord (think watching in-flight entertainment on your plane's built-in screen), opt for these Sony wired headphones, which feature ergonomic earpads for cushioned support, a wide frequency range that highlights nuances of your audio content, and a $17 price tag that can't be beat.
Sony ZX220BT Wireless On-Ear Bluetooth Headphones – Black (Open Box), now $34.99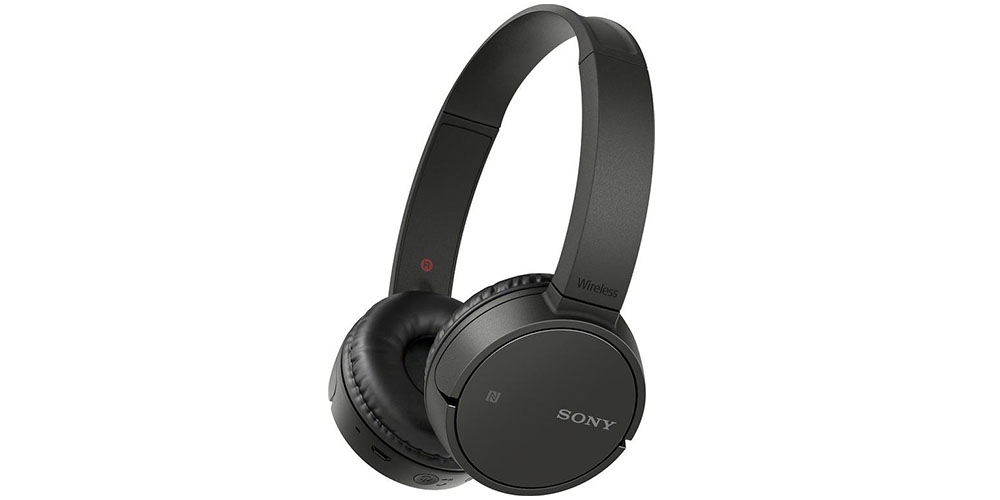 Another device that lets you jam out to all of your favorite tracks with full audio clarity is Sony's ZX220BT Wireless On-Ear Bluetooth Headphones (now on sale for $34.99). This pair comes with one-touch connectivity, a built-in mic for taking calls, eight hours of playtime, and a swivel folding design so you can store it compactly in your commuter bag or suitcase.
Sony MDR-XB450AP Extra Bass Headphones (Open Box), now $29.99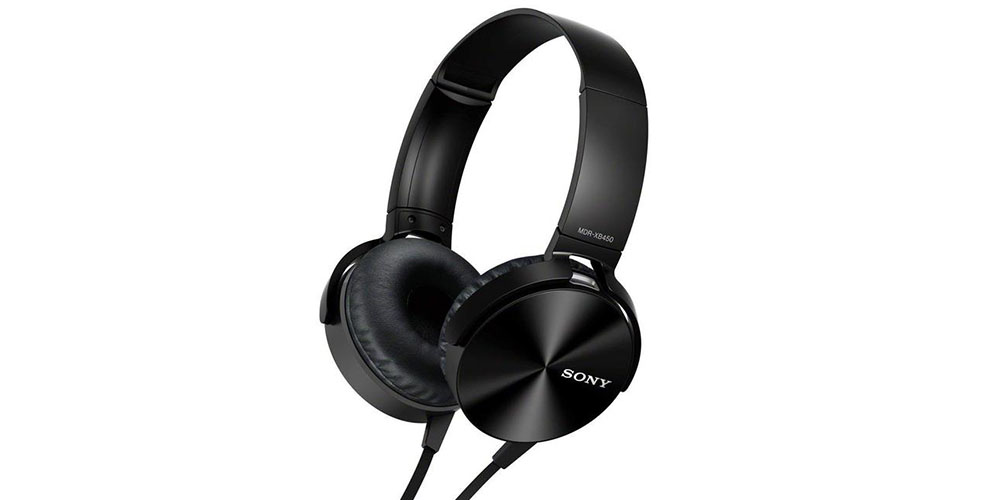 Sony's open box, or excess inventory, deals are the gift that keep on giving. This week, audiophiles can snag a pair of Sony's MDR-XB450AP Extra Bass Headphones (complete with a Smart Key app that lets you adjust the device through your smartphone) for just 30 bucks.
HP Spectre x360 13″ Touch Laptop Intel Core i7 16GB RAM 512GB SSD – Blue (Certified Refurbished), now $1,099.99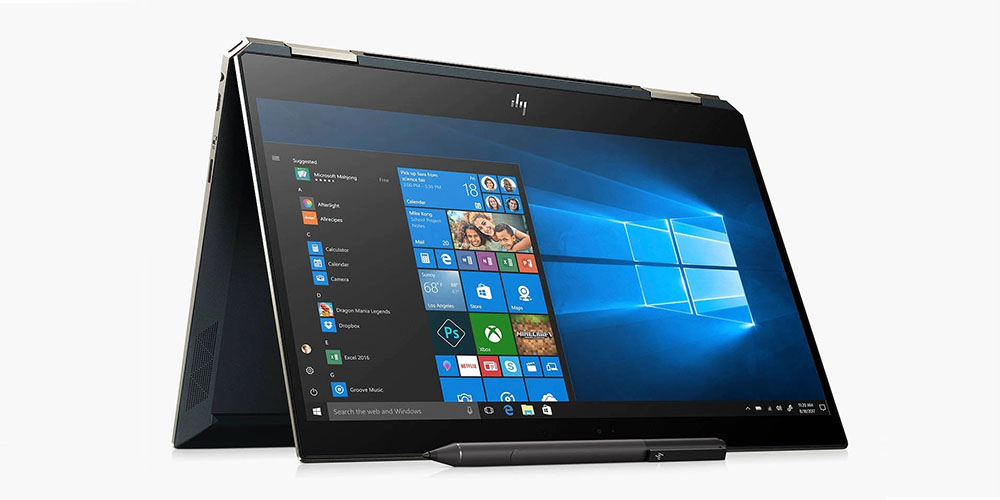 In the market for a premium laptop? This deal on a pre-owned HP Spectre x360 doesn't disappoint. This laptop boasts a slew of innovative features, including multi-touch display, Windows 10 operating system, a 12-hour runtime on a single charge, and an 8th Gen Intel Core i7 Processor for lightning-speed performance.
HP Spectre x360 15″ Touch Laptop Intel Core i7 16GB RAM 256GB SSD – Silver (Certified Refurbished), now $1,249.99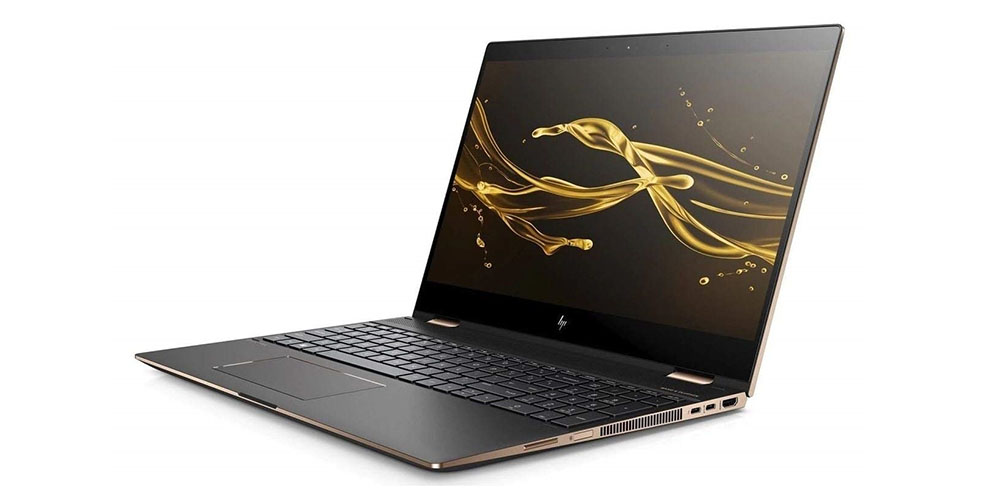 This pre-owned iteration of the HP Spectre x360 features all the design advancement you'd expect to find in a cutting-edge laptop and takes the functionality one step further (think: 15 hours of usage on a single charge, a 4K micro-edge touch display, and a heavy-duty processor for speedy PC performance).
Dell Chromebook 3120 Celeron N2840 16GB SSD – Black (Refurbished), now $84.99
Chromebooks, like the Dell Chromebook 3120 Celeron, are ideal for those whose main laptops needs pretty much begin and end with surfing the web. This design, in particular, is powered by its Intel Celeron CPU, which helps make webpages load in a snap. And with 16GB of storage, you'll have plenty of space to store smaller files, such as documents, photos, and videos.
HyperGear Wave Water-Resistant Wireless Speaker, now on sale for $34.99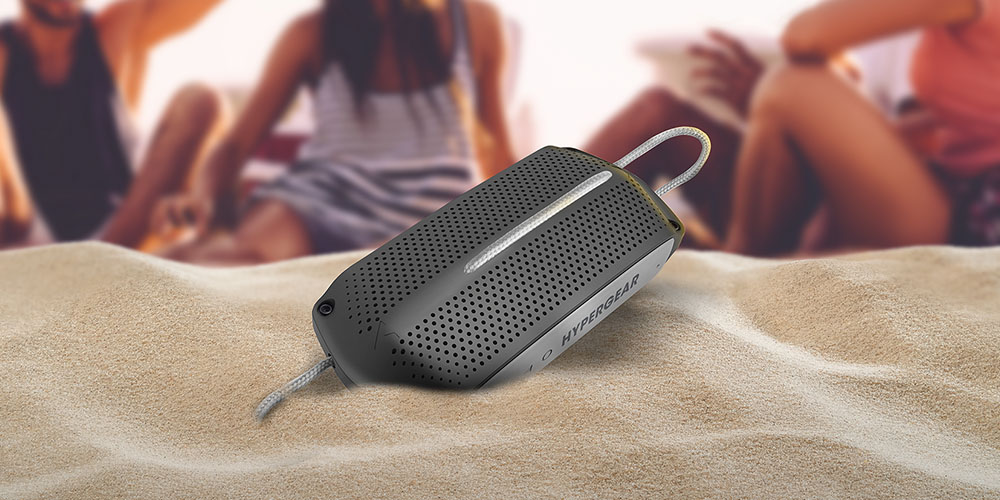 Just in time for all your warm-weather pool parties and beach outings, the HyperGear Wave Water-Resistant Speaker (which features a Bluetooth range of 33 feet, four hours of playtime, an IPX4 water-resistance rating, and a built-in mic for speakerphone calling) is on sale for $34.99.
SuperMini 10,000mAh Charger + SuperCord USB-C to Lightning Cable, now on sale for $57.99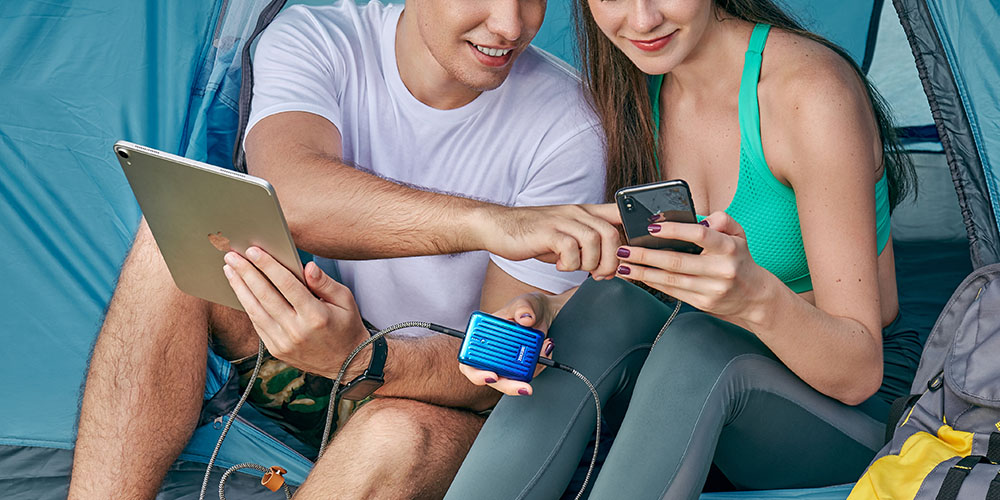 The pickle most of us find ourselves in when it comes to portable chargers is either opting for a more portable, pint-sized device with less charge or going for the gold standard 10,000mAh devices that can keep your phone charged for two to three days, but sport a bulky design. The SuperMini solves this problem by creating a 10,000mAh charger that can fit in the palm of your hand.
NEWYES Smart Pen Set: The Coolest Paperless & Digitized Set, now on sale for $149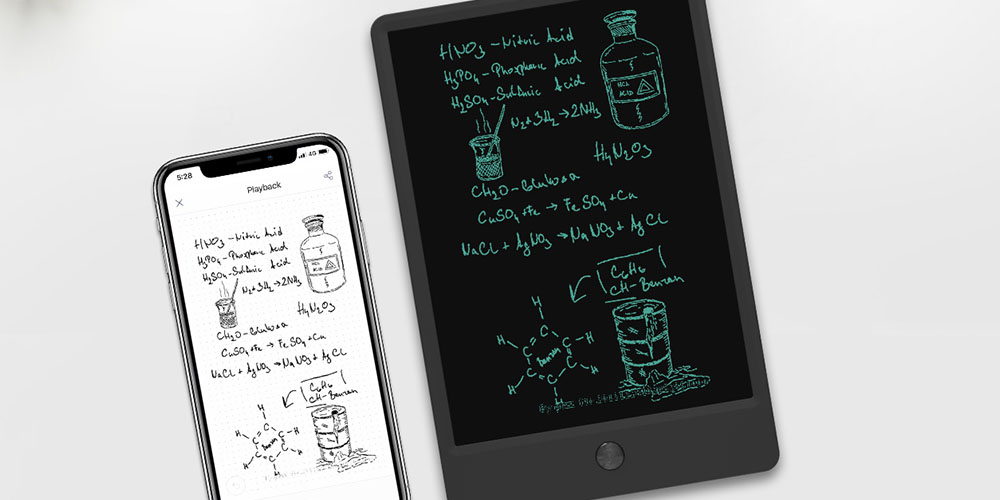 Take your note-taking into the 21st century with the NEWYES Smart Pen Set. This pen and writing pad sync to your smart devices via its companion app, allowing you to digitize your meeting notes, doodles and drawings in real-time.
Microsoft Surface Laptop 2 13.5″ i5 1.6GHz 256GB – Platinum (Factory Recertified), now $1,199.99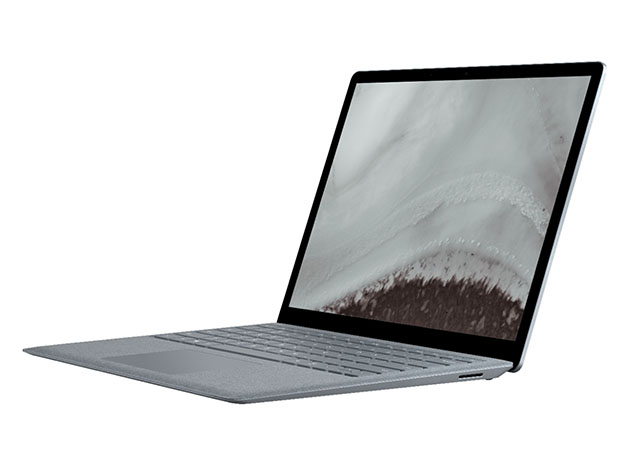 Made for professionals who need a laptop that can stand up to their intense workload, this factory recertified Microsoft Surface Laptop 2 delivers on fast processing, lag-free multitasking, a solid 15-hour battery life, a vivid display, and Bluetooth connectivity. What more could you want?
EVRI 80W USB-C Charging Station, now on sale for $52.99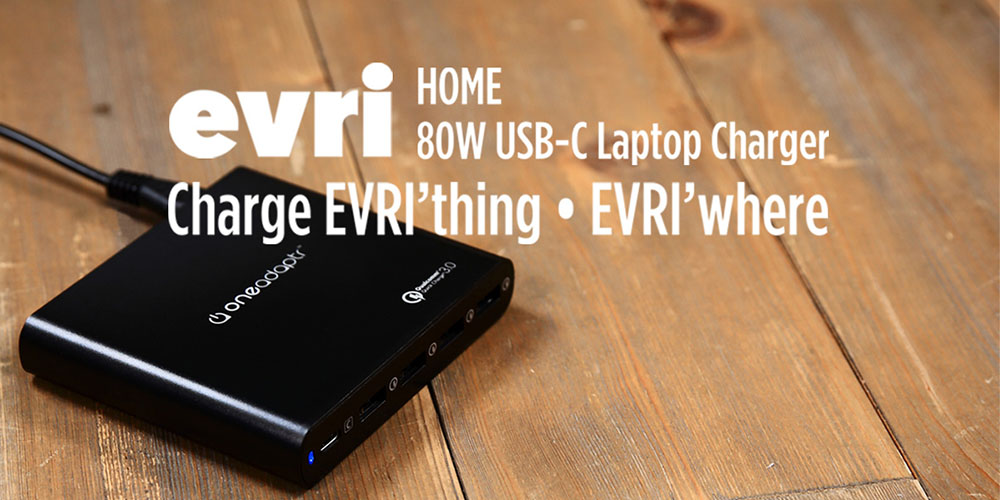 We have a slew of devices we need on hand at any given moment, including laptops, cellphones, tablets, wireless headphones, and gaming devices. The issue is we only have so many charging ports. That's where the EVRI Charging Station comes in handy. This power station can charge up to five devices at full speed, safely. Now you'll never have to pick and choose between devices again.
Apple Magic Mouse 2 Bluetooth Rechargeable – Silver (Certified Refurbished), now $54.99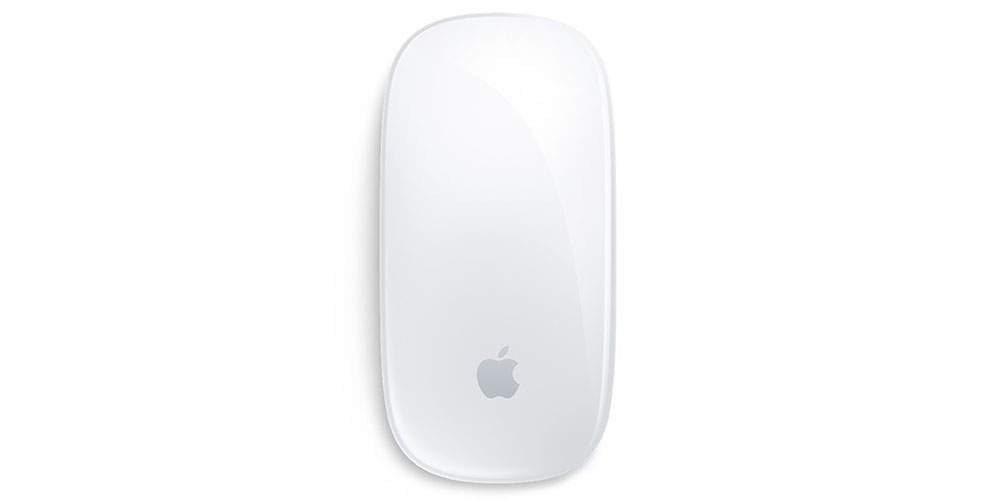 Make your MacBooks and iMac setups more functional with the Apple Magic Mouse 2, a Bluetooth-connected, wireless mouse allows you to scroll and click easier than ever. This pre-owned one is just $54.99.
Apple Magic Keyboard with Numeric Keypad – Silver (Certified Refurbished), now $99.99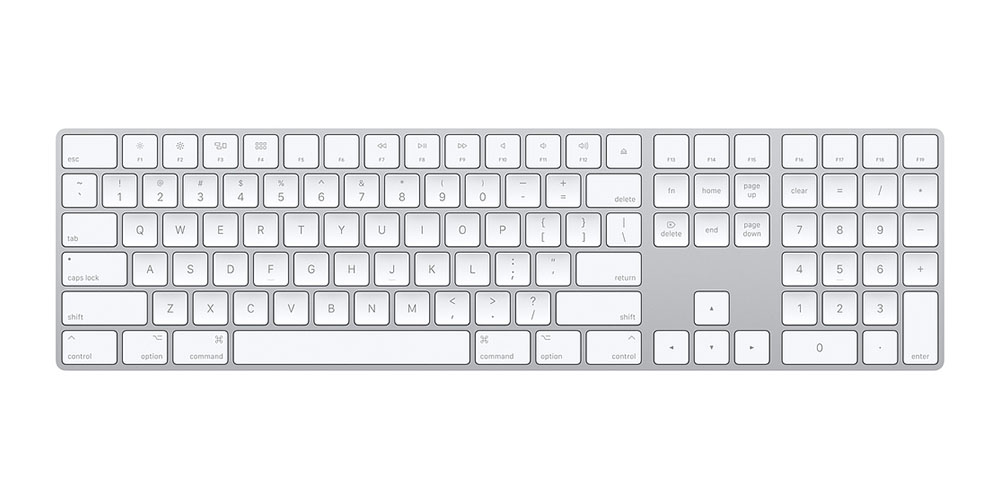 Once you have your Magic Mouse, complete your office setup with an Apple Magic Keyboard. This Bluetooth-connected device lets you type and scroll through pages with ease. Plus, it features an intensely long battery life that allows you to work away for a month before needing to charge. Get it pre-owned for $99.99.
HUB: Hi-Fi Wireless Noise Cancelling Earbuds, now on sale for $71.99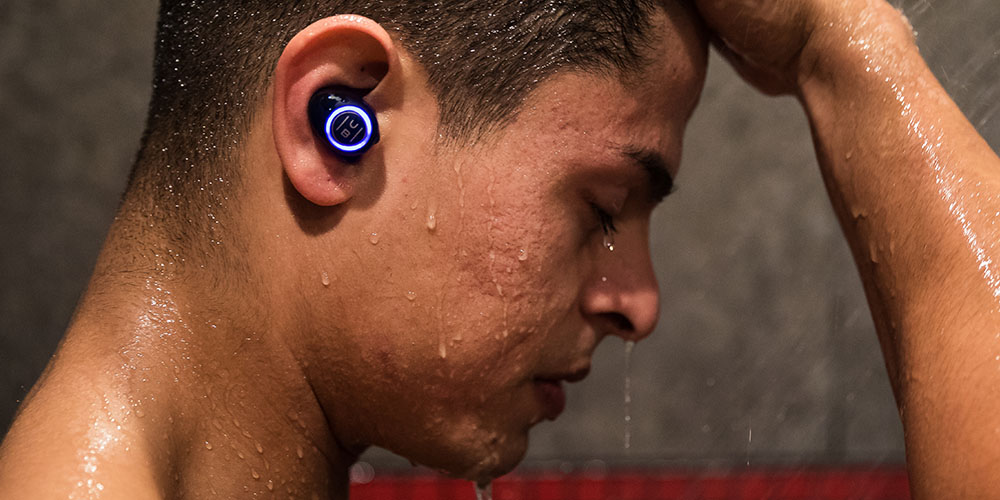 The right pair of workout headphones are weatherproof, feature great noise-cancellation to block out noisy distractions at the gym, comes with ample playtime and provide advanced Bluetooth connectivity so you can enjoy your workout without needing your phone on your body. The HUB Hi-Fi Earbuds check all of these boxes, and more.
Kitchen appliances
Chefman Smokeless Indoor Grill, now on sale $42.99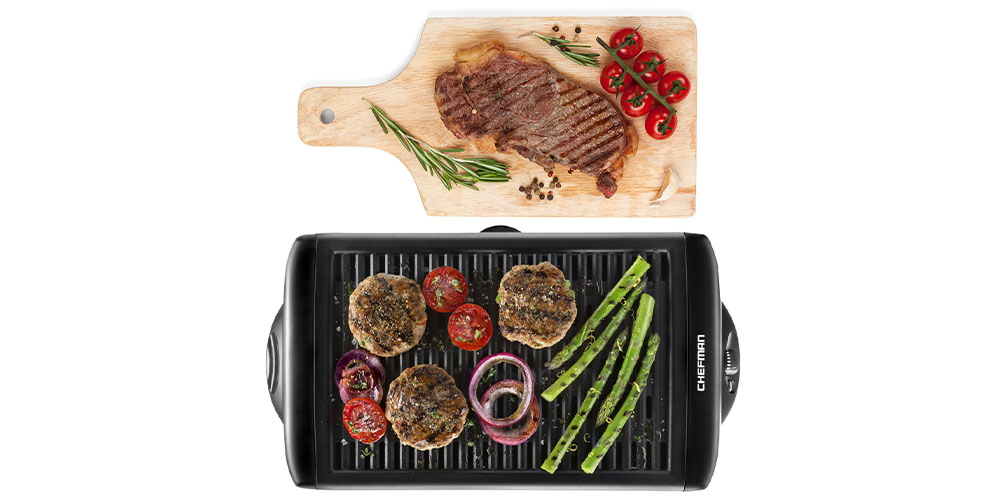 We might be nearing spring, but the weather forecast still feels far from it. If you just can't wait to enjoy delicious grilled meat and veggies, shop this Chefman Smokeless Indoor Grill. Using Infrared Heating Technology, it can whip up BBQ classics like steak, burgers and grilled veggies, all from the comfort of your own kitchen.
Yedi® Total Package Air Fryer Rotisserie + Dehydrator Oven, now on sale for $129.99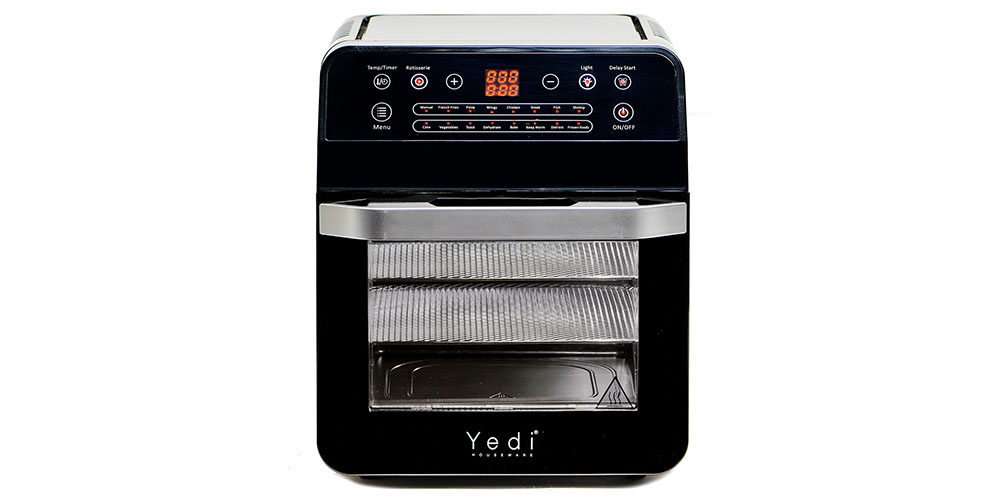 Make your air fryer do triple duty with the Yedi Total Package Air Fryer, a device that can also rotisserie your chickens as well as dehydrate your fruits and veggies. Its versatile design means you can enjoy even more meals completely guilt-free.
Yedi® Total Package 5.8Qt Ceramic Air Fryer, now on sale for $89.99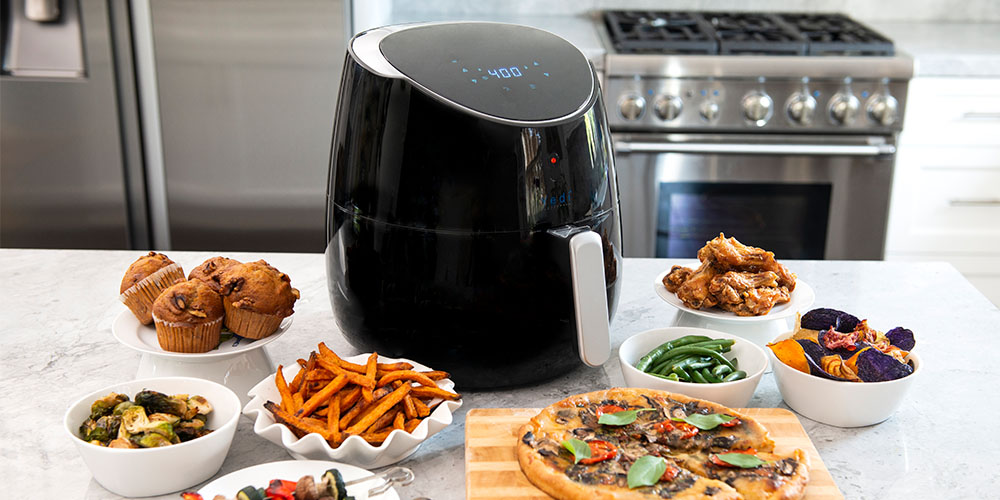 If you're looking for a more compact air fryer setup, the Yedi Total Package 5.8 Quart Ceramic Air Fryer is also on sale for $89.99 This features a digital touchscreen that helps you crisp up your fries, shrimp, chicken, steak, fish, and more with the press of a button. The best part is the device requires just a tablespoon or less of oil to give you the same texture and crunch to that of fried foods, but without the unhealthy grease.
CHEFMAN InstaCoffee Single-Serve K-Cup Pod Coffee Maker, now on sale for $42.99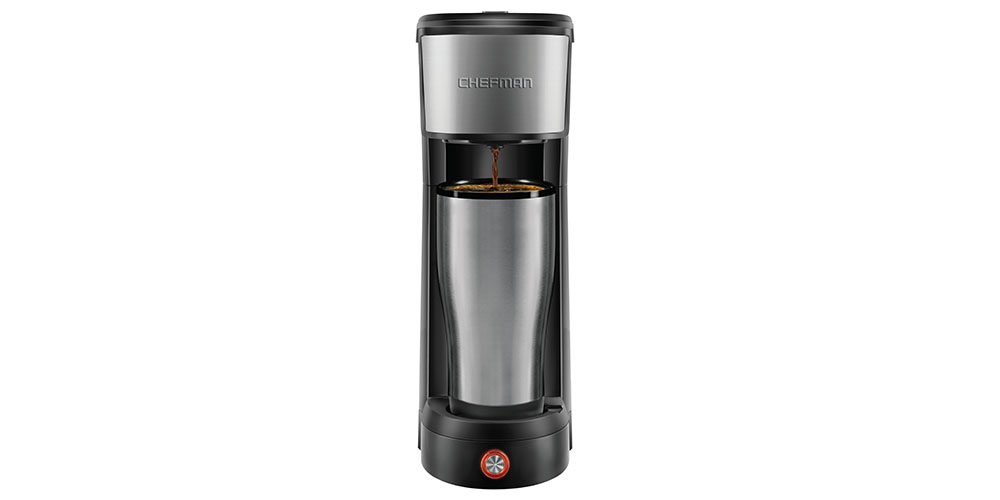 For the person who can't think of anything worse than leaving the house without a coffee in hand, the CHEFMAN InstaCoffee Single Serve Coffee Maker (which uses k-cup pods) can fill up your thermos or coffee tumbler with a deliciously fresh brew. All you have to do is grab it and go.
Curtis Stone 2Lb 19-in-1 Bread Maker (Factory Remanufactured), now $79.99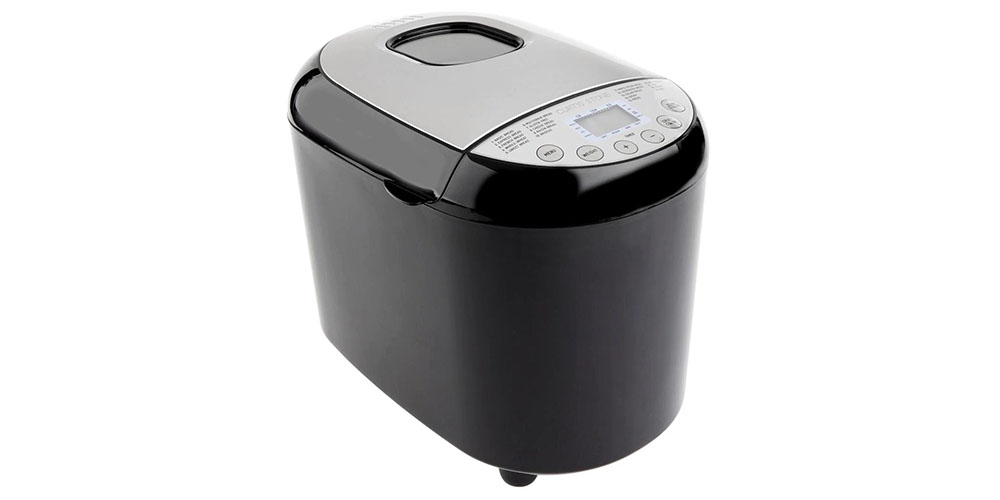 Pair your delicious morning cup of Joe with a freshly-baked piece of toast, thanks to the Curtis Stone 2 Bread Maker. The appliance comes with 19 preset programs, including your crust color, size and if you're adding fruit or nut to the bread, so that you can whip up a loaf completely hassle-free.
Hygiene & Personal Care
NUOVAWHITE Professional On-the-Go Whitening Pens, now on sale for $14.99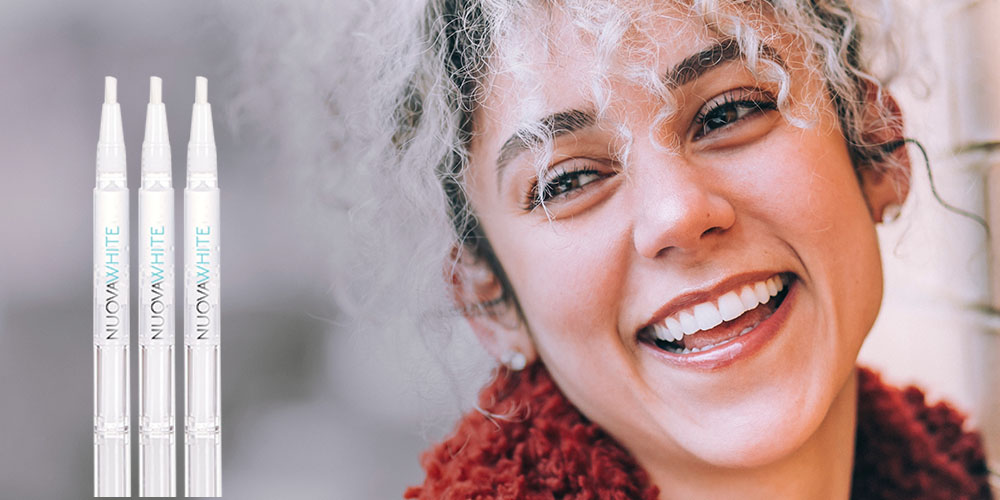 Many of us can pinpoint the root of our confidence problems to our smile. Instead of hiding your teeth, enhance them with NUOVAWHITE's portable whitening pens. These FDA-compliant, dental-grade pens help give your teeth a noticeably brighter smile in as little as 30 minutes.
SlimGlow: The World's First Bidet Attachment Featuring a Night Light, now on sale for $49.99
With an easy DIY install and simple, easy-to-use controls, adding a bidet to your current bathroom setup has never been easier. For $49.99, SlimGlow offers its users a cleaner, healthier and more eco-friendly lifestyle.
Professional Percussion Deep Tissue Massager Gun, now on sale for $249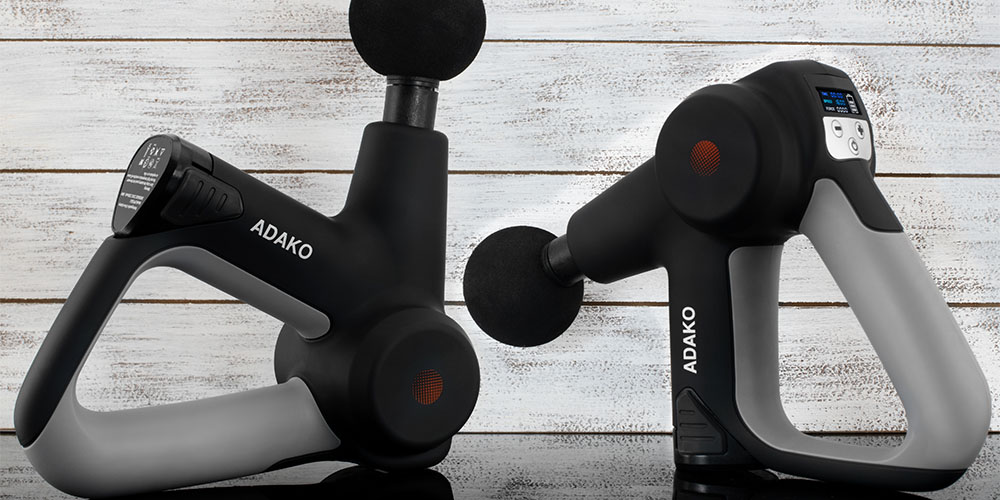 Athletes, professional and amateur alike, can benefit from massage guns. These percussive therapy devices, such as the Professional Deep Tissue Massager Gun, help stimulate blood flow to your muscles and pain points. As a result, you'll notice less muscle soreness, an increase in mobility and less overall lactic acid build-up.
MC Professional Hot-N-Happy Hair Tool + Combs & Cones Bundle, now on sale for $199.99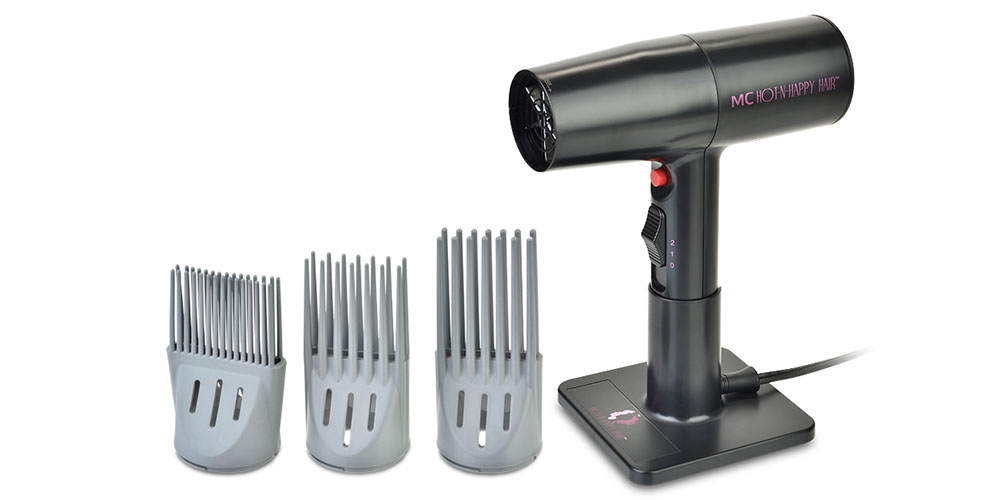 Dry and style naturally thick and curly locks with ease with the MC Professional Hot-N-Happy Hair Tool Bundle. The device utilizes low, intense heat to style natural hair textures without excessive heat damage. And its five comb and cone attachments mean you can customize your hairdo to suit your style.
BestRest 3D Memory Restore Pillow, now on sale for $69.99
A key part of the equation to getting a great night's sleep is your pillow. After all, the right one will cradle your head and neck perfectly so that you wake up well-rested and not with aches and pains. One great option for those in search of a new memory pillow is the BedRest 3D Memory Restore Pillow, which features a moisture-wicking design that adapts to your body's needs.
Source: Read Full Article