Take a Look at Hyperoom's Showroom Presentation in Shanghai
Hyperoom is a platform that goes beyond connecting brands to the right global fashion market and also provides strategic brand building, distribution, and merchandise services. With a range of cutting-edge solutions, it exists for brands and creatives looking for a holistic strategy and global presence to stay ahead of the curve.
During the Fall/Winter 2023 Shanghai Fashion Week, we felt that the city's fashion industry was making a comeback. With Shanghai Fashion Week gaining momentum as one of the four most influential fashion events across the globe, Hypebeast also set Hyperoom's inaugural presentation in Shanghai last year and hosted its second showroom presentation at this year's 2023 Fall/Winter Shanghai Fashion Week.
In addition to featuring renowned brands such as Brain Dead and Oakley Factory Team, Hyperoom also shed light on emerging global niche brands, including THUG CLUB, GRAILZ, CARNET-ARCHIVE, and artist GYUHAN LEE from Korea. Other new brands like P.ANDRADE and PIET from Brazil, outdoor equipment expert Helinox, and RAMIDUS, which focuses on high-quality bags, were also showcased.
We also invited Payne, I.T menswear buyer; Jimmy, founder at INVINCIBLE; Benny, founder at Shanghai Element; Billy Kuok, one of the founders at The Big Apple in Macau; and DB, EGGS founder from Chengdu, to share their perspectives on the menswear fashion business, their views on Hyperoom, and brands and designs that impressed them the most in this presentation.
What is your view on Hypebeast expanding to a distribution business?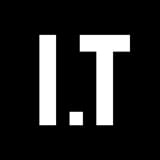 Payne (I.T Menswear)
I think it's great that Hypebeast, a renowned and professional fashion media outlet, is expanding its business to brand distribution as they already have a deep understanding of fashion and the entire cultural ecosystem. Through the insights they get from HBX, it's only natural for Hypebeast to establish its own showroom.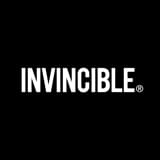 Jimmy (INVINCIBLE)
We have maintained a close relationship with Hypebeast since the establishment of INVINCIBLE, and have witnessed Hypebeast's expansion into multiple languages, e-commerce business and more. Hypebeast's years of experience have enabled them to understand interesting brands from a media and global perspective. As a buyer shop operating in China for many years, we are happy to see new brands entering the market, bringing fresh energy to China's trend and fashion culture.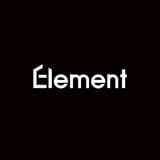 Benny (Element)
Hypebeast has access to a variety of brand and content resources, and also operates its retail platform, HBX. With their expertise and knowledge in fashion trends and the consumer market, it is only natural for them to expand to the distribution business.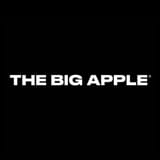 Billy Kuok (The Big Apple)
From the perspective of the market and our buyer shop, The Big Apple, we see this as a great development! Hypebeast has always been an important media outlet for the new generation of consumers; with their insight into trends and fashion, it helps its distribution business to bridge with potential designers and brands. In addition, with its media platform, it can better incubate emerging designers and brands, and easily connect them with the new generation of consumers.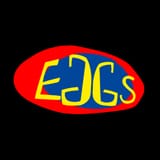 DB (EGGS)
Years ago, I had my shopping experience on HBX and saw that the platform has strong brands. Establishing a showroom makes sense, as the commercial market needs this sector. By leveraging Hypebeast's years of experience, I believe this will broaden its market.
Which brands impressed you the most at the Hyperoom showroom presentation and why?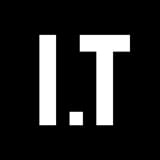 Payne (I.T Menswear)
The brands that impressed me the most were Oakley Factory Team and THUG CLUB. All the brands at the Hyperoom presentation are all noteworthy because they are potential and emerging brands, rather than a showcase of already renowned brands in China from one showroom to another.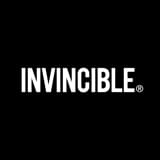 Jimmy (INVINCIBLE)
Brain Dead brings together artists and designers from around the world, and has been rapidly gaining momentum in recent years. In the creative industry nowadays, whether it's graphic or imaging creativity, I believe anyone who doesn't know this brand cannot be considered as a creative. Its Fall/Winter products continue to encourage the younger generation to express themselves creatively using imaginative prints. Brain Dead is also one of INVINCIBLE's brands, and we will launch our first-ever collaborative products this year.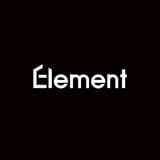 Benny (Element)
The brands that left a strong impression on me at the showroom presentation were Oakley Factory Team and GRAILZ. Oakley has been a popular brand online recently, and the application of materials and design sense of their team is quite memorable. GRAILZ is a Korean brand that has also been trending online lately, which everyone is associating with gorpcore vibes. Seeing the actual products offline this time, I thought its practicality was quite high.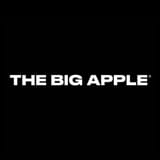 Billy Kuok (The Big Apple)
P_ANDRADE from Brazil is definitely a brand worth mentioning! The brand incorporated the trendiest fashion element and functionality with architectural, interior, and product design aesthetics. What's even more stunning is that they printed richly artistic patterns on functional clothing, making it bright and colorful. Macau, as a bridge between China and Portuguese-speaking countries, shares a similar Portuguese colonial background with Brazil. P_ANDRADE is currently available at buyer stores in Macau, which highlights our city's unique cultural background at The Big Apple.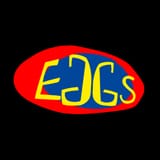 DB (EGGS)
CARNET-ARCHIVE brings more changes this season compared to the past, and offers a wider range of products than other Korean brands. EGG, as a buyer store located in the new city of Chengdu, offers different options and styles for Gen-Z customers. We provide more style exploration than traditional sneaker shops, so there is a significant difference to the street style of Rome's KOZMO LAZE shop. Culture, music, and community are all areas that we have been focusing on for a long time. We are happy to work with OAKLEY and other emerging sneaker brands in bringing different products and experiences to our customers.
Which items are you most interested in?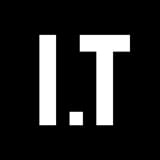 Payne (I.T Menswear)
I am interested in THUG CLUB's pants and "armor hoodie". They have novel designs and reasonable prices, and the overall brand tone is suitable for the current young, fashionable, and unique "subculture" consumer groups who want to showcase their unique personality.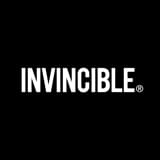 Jimmy (INVINCIBLE)
Helinox's tactical series is worth highlighting as it is a popular equipment brand among outdoor and camping enthusiasts. Hyperoom has chosen the most professional tactical lines from Helinox's three product lines, which is among the most sought-after series in the outdoor equipment industry every season. Our collaborative tactical series with Helinox was well-received by outdoor enthusiasts, and we are excited to launch our second collaborative series with them soon. We believe that Helinox has enormous growth potential in China.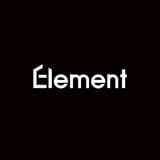 Benny (Element)
Personally, I am quite interested in the black soul series by RAMIDUS x Helinox.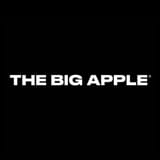 Billy Kuok (The Big Apple)
It must be the new season shoe collaboration between Brain Dead and Oakley Factory Team! As one of the most anticipated and talked-about sneakers of 2022, they continue to use the Y2K theme as their creative blueprint, injecting highly creative designs into the shoes. It will definitely be one of the hottest items in the market!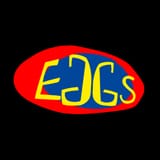 DB (EGGS)
I am most interested in Helinox's military bed. Recently, I just want to lie down and rest anytime.
What are you most looking forward to seeing at Hyperoom in the future?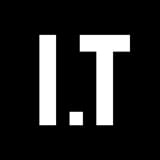 Payne (I.T Menswear)
Chinese designer brands have been showcased in various local showrooms for many years. I hope Hyperoom can introduce more international young and emerging designer brands to the local market to offer diversity and more quality designs.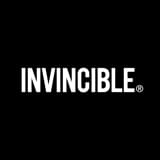 Jimmy (INVINCIBLE)
Today's consumers pay more attention to the functionality and practicality in apparels. I hope Hyperoom can bring a wider selection of performance wear to the market.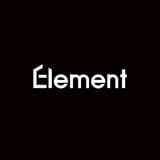 Benny (Element)
I look forward to seeing more international fashion brands or special limited editions at Hyperoom.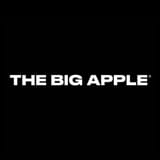 Billy Kuok (The Big Apple)
The brands at Hyperoom this time are mostly focused on popular streetwear, Gorpcore, and functional styles, which are very in line with the current Hypebeast fashion trends. In the future, I hope to see more different styles at Hyperoom, such as the City Boy style that has gained popularity in Asia, the American leisure style from the popular term "Old Money" in China, or brands that focus on clothing fabrics. As a buyer in a tourist city like Macau, The Big Apple caters to a diverse clientele. We go beyond promoting popular styles and aim to introduce high-quality brands of different styles and cultures to enrich the consumer experience.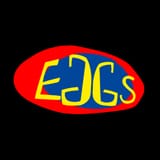 DB (EGGS)
In addition to clothing, I also look forward to seeing more interesting elements, such as art installations and music programs.
What's your view on the 2023 fashion industry, especially on the menswear market?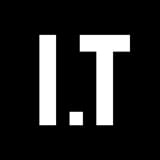 Payne (I.T Menswear)
The overall fashion market in 2023 is in a recovery stage, during which both brands and retailers are adjusting to overcome challenges. Having said that, it is great to see the market is moving towards a positive direction. Menswear fashion will become more segmented, and fashion is no longer dominated by a unified design style. Brands that cater to a mass market may suffer loss, whereas those that cater to specific niche groups will have better development.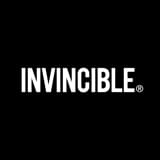 Jimmy (INVINCIBLE)
The menswear fashion market is now at a turning point. The line between trend and fashion is blurring, a great example would be Balenciaga, as well as Burberry's new Creative Director, Daniel Lee, signaling a new era through a series of actions. Pharrell Williams as the Creative Director at Louis Vuitton, and Nigo leading KENZO emphasize the importance of trends and fashion. To stand out, trend-oriented fashion brands need more innovative plans or design breakthroughs to catch consumers' attention, and we can expect to see more of this in 2023.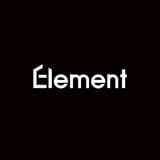 Benny (Element)
With the pandemic coming to an end, confidence remains high for both retail and brands. In recent years, domestic brands have developed a loyal customer base and consumption habits through market cultivation. There are still many opportunities for the domestic fashion market in 2023 and beyond. Currently, most offline menswear brands in China are business-oriented or domestic streetwear brands; as the domestic fashion industry continues to segment, more diverse menswear styles will emerge and more brands will enter offline channels.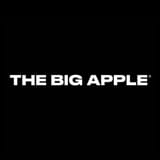 Billy Kuok (The Big Apple)
We are optimistic about the global fashion market in 2023, including the Hong Kong and Macau markets where The Big Apple is located. With recovery from the pandemic, the number of tourists continues to increase in these popular travel cities. As the economy improves, consumers' desire for fashion consumption will gradually increase. As for the menswear market, I believe that, like The Big Apple, more possibilities will emerge as different cultures and consumer activities reactivate again, and brands and designers start to communicate again. We look forward to bringing more innovative plans to the new generation of consumers during the market recovery stage.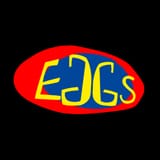 DB (EGGS)
This year, the entire market gives a sense of weakness with creative fatigue and excessive similarities in products. Both in terms of color and concept, it lacks excitement and even feels boring. We must find new breakthroughs in the post-epidemic era.
View this post on Instagram

A post shared by HYPEBEAST (@hypebeast)
Source: Read Full Article