The Most Shocking Celebrity Transformations of the Week
Did you feel a little weird this week? Don't worry, it wasn't just you, as Mercury was just super in retrograde.
The celebs feeling this astrological event that tends to cause (or allow) people to make crazy changes? Katy Perry and Ariel Winter, with the American Idol judge and the Modern Family star debuting dramatic new hairdos, while Stranger Things star Joe Keery made headlines again for another major hair change to his signature locks that was a blast from the past.
In non-follicle changes, Prince Harry made a bold declaration regarding his life post-exit from the Royal Fam, while The Bachelor managed to introduce something they've never done before in its almost 25-season run.
But the biggest transformation of all may just belong to Taylor Swift, who took on an entirely new persona for her latest music video, voice included, adopting the vocal cords of a very, very famous man.
Check out the most surprising celebrity transformations of the week…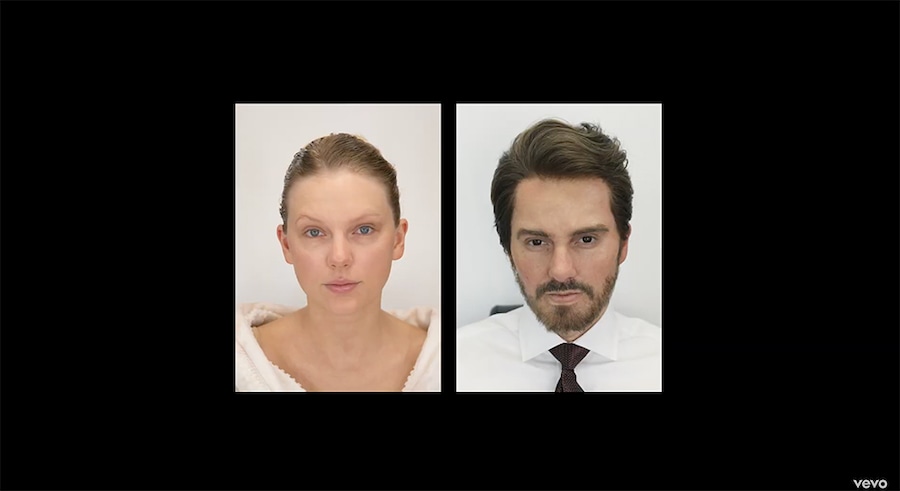 YouTube
Taylor Swift
For her new music video for "The Man," which she directed, wrote, owns and stars in, the superstar transformed herself into a man, with the end credits of the music video documenting the entire process. Her new look included a goatee, new eye color, new eyebrows and a new voice, courtesy of Dwayne "The Rock" Johnson. Yeah, she'd be the man.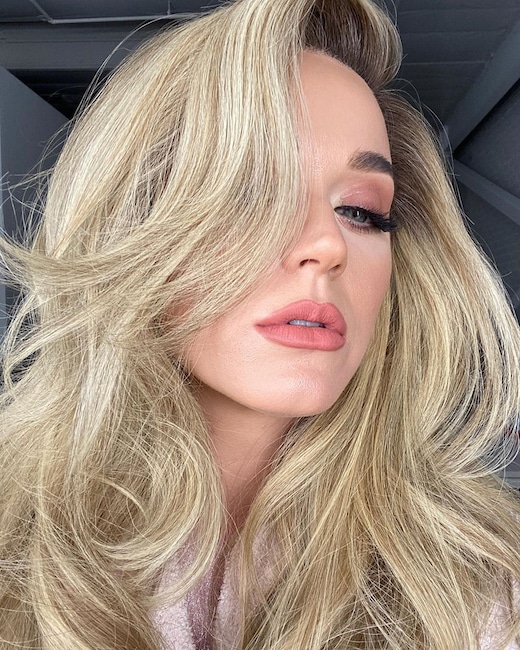 Instagram/Katy Perry
Katy Perry
if you don't love me at my pixie cut then you don't deserve me at my Goddess glow," Katy captioned an Instagram photo debuting her new long, blonde locks. And to that we say: stitch that caption on a damn pillow.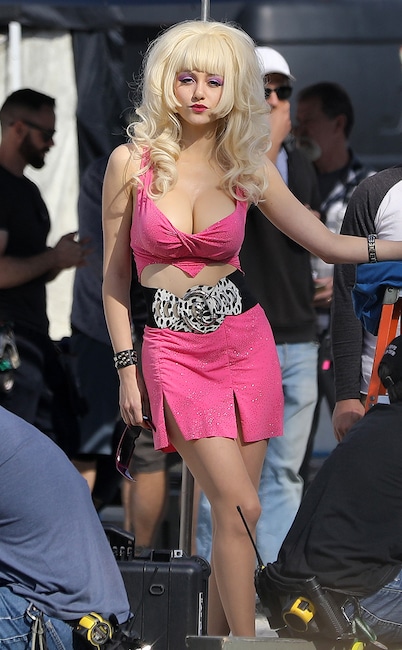 PhamousFotos / SplashNews.com
Emmy Rossum
No, your eyes are not playing tricks on you, that really is the Shameless star looking completely unrecognizable on the set of her new series for Peacock series about the life of Angelyne, inspired by features in The Hollywood Reporter about a mysterious billboard bombshell in Los Angeles.
Sporting a blonde wig, fake cleavage and matching pink crop top and skirt, Emmy looked eerily similar to the Hollywood icon.
Article continues below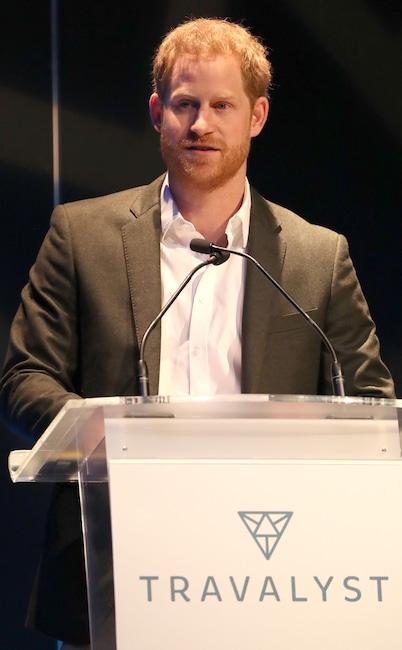 Andrew Milligan-WPA Pool/Getty Images
Prince Harry
Old habits die hard, but it's time for the public to drop the Prince from Prince Harry, as the Duke of Sussex has asked to be called "just "Harry" while attending the Travalyst Sustainable Tourism Summit in Edinburgh, Scotland, his first return to the UK since he and wife Meghan Markle announced they would no longer be serving as "senior" members of the royal family.
"He's made it clear that we are all just to call him Harry," the event's host reportedly told the crowd before Harry took the stage. "So ladies and gentlemen, please give a big, warm, Scottish welcome to Harry."
To quote the other famous British Harry⁠—Potter, that is⁠—he's "Harry, just Harry."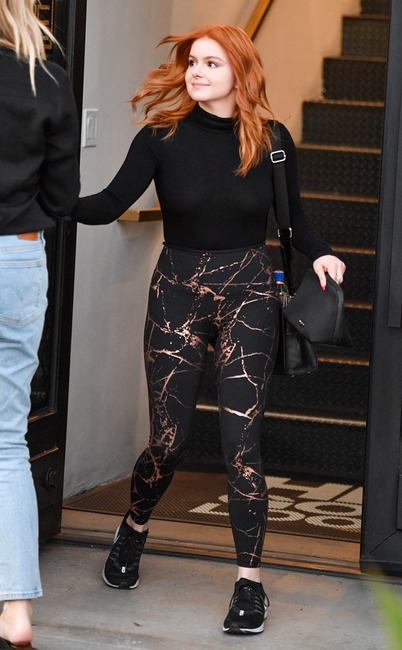 PG/MEGA
Ariel Winter
Ah, the classic move of changing your hair after a major break-up. Only this time, Ariel debuted her fiery new red-orange hair just days after production wrapped on Modern Family, with the 22-year-old saying goodbye to her character Alex Dunphy's signature dark hair after more than a decade.
Before showing off the bold new hue, Ariel teased her transformation, writing on Instagram, "Bye bye dark hair 🙂 I don't think I'll miss you :)))"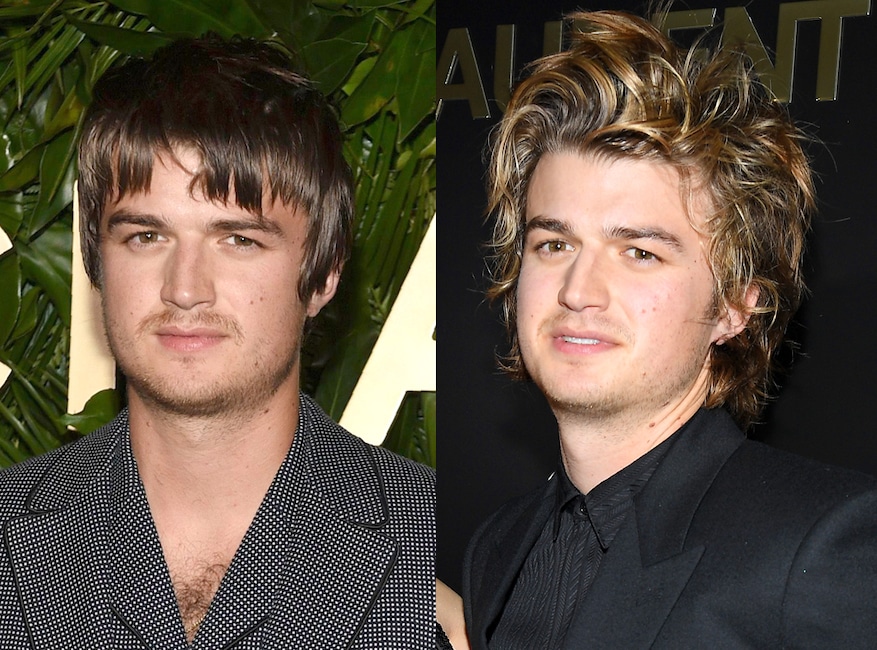 Chris Pizzello/Invision/AP/Shutterstock; Pascal Le Segretain/Getty Images
Joe Keery
Sure, we've seen stranger hair transformations from the Stranger Things star (Who can forget that bowl cut), but Joe's latest hair change is just as much of a blast from the past: frosted tips!
The actor debuted his chunky blonde highlights at the Saint Laurent Paris show with girlfriend Maika Monroe and we just know every former boy band member is silently shaking his head right now.
Article continues below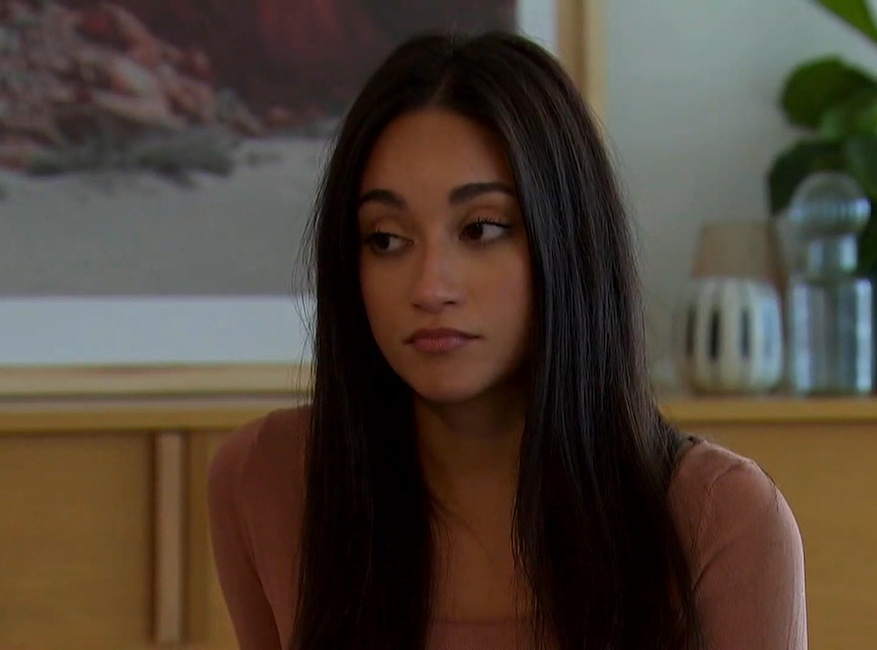 ABC
The Bachelor
For the first time in The Bachelor's long history (We're talking 24 seasons here), the final three women were forced to live together during the Fantasy Suites episode. Talk about an awkward morning after. So why did the producers decide to subject Peter Weber's final three—Victoria F., Hannah Ann and Madison—to that new living arrangement?
"We've never done it before. There are things we do as producers that force situations that need to be forced. This Madison relationship needed to come to a head," host Chris Harrison explained to ET, referring to Madison revealing she was saving herself until marriage and would have a major issue if Peter slept with the other two women. "Clearly, there were things that need to be spoken of, and [she and Peter] are not good at speaking!"
He continued, "So, we do things often as a producer, whether it's a two-on-one date, a lot of things, that will force a resolution, and that's what this was all about."
Watch E! News weekday mornings at 7 a.m.!
Source: Read Full Article