These Photos Show The Dramatic Impact Of The Coronavirus On Tourism And Travel

Sign up for the BuzzFeed News newsletter JPG for behind-the-scenes exclusives from renowned photographers and our hard-hitting photo stories.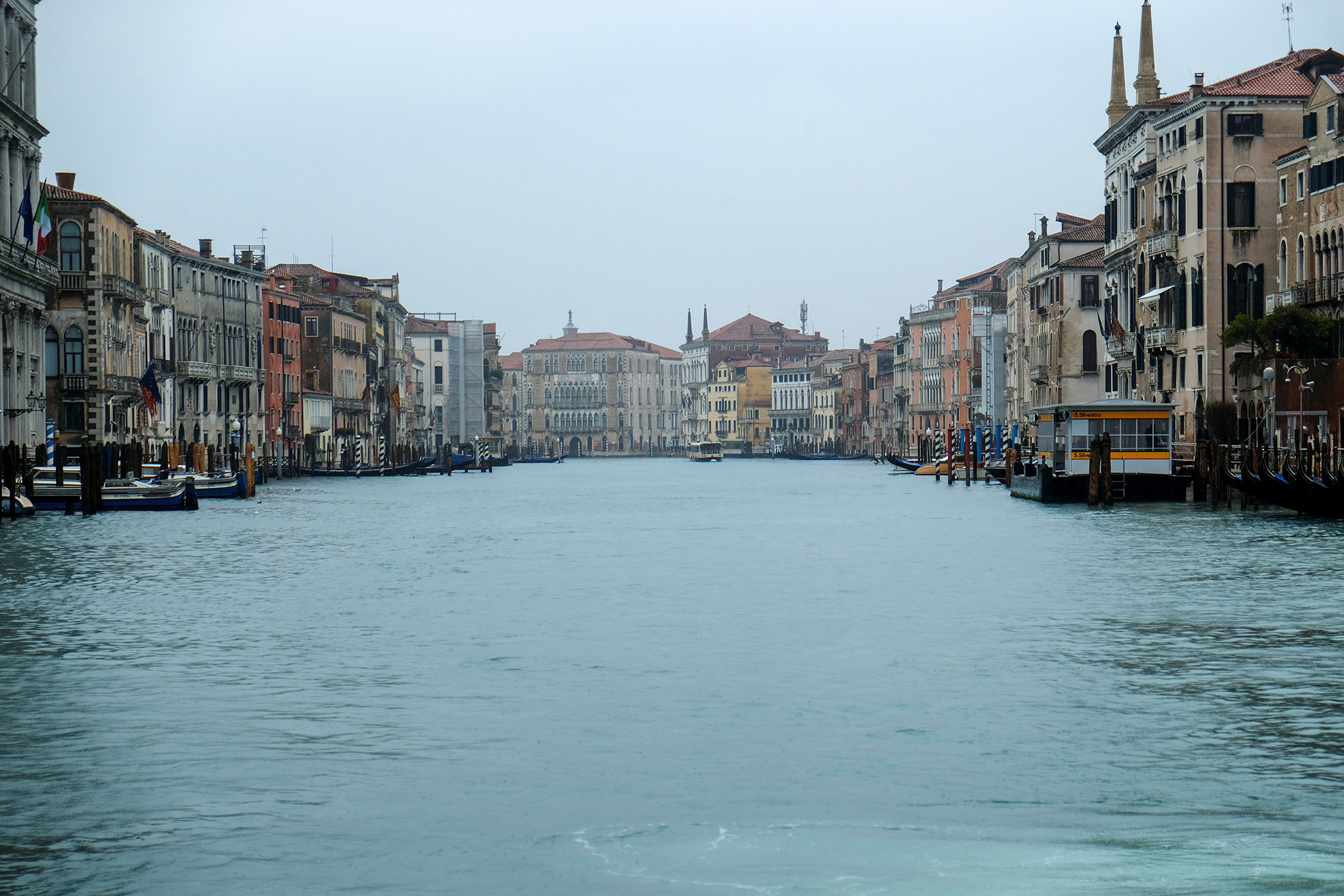 An empty canal is seen after the spread of coronavirus caused a decline in the number of tourists in Venice, March 1.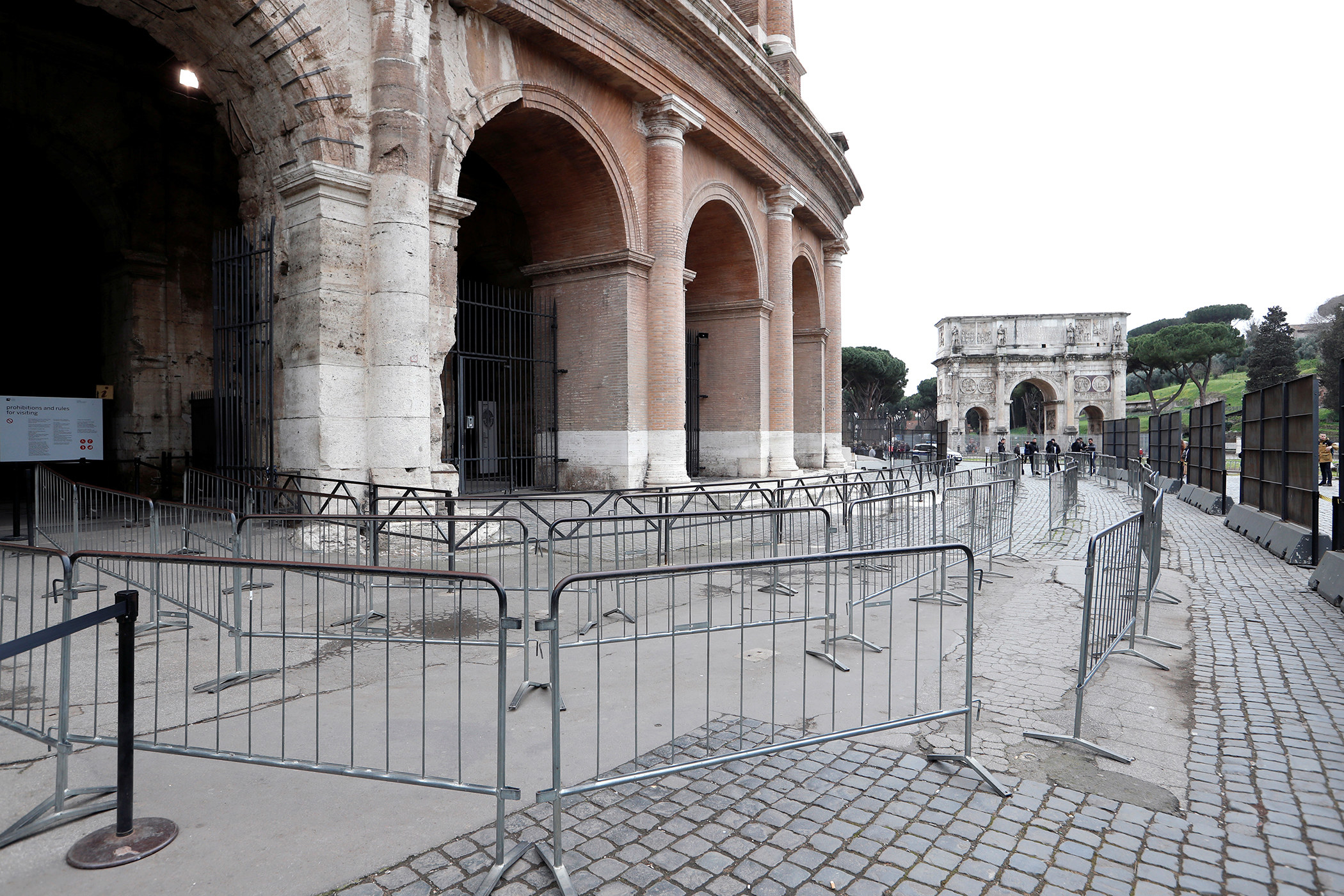 An empty pathway leading to the entrance of the Colosseum, where usually there would be a long queue of tourists waiting, is seen in Rome, March 2.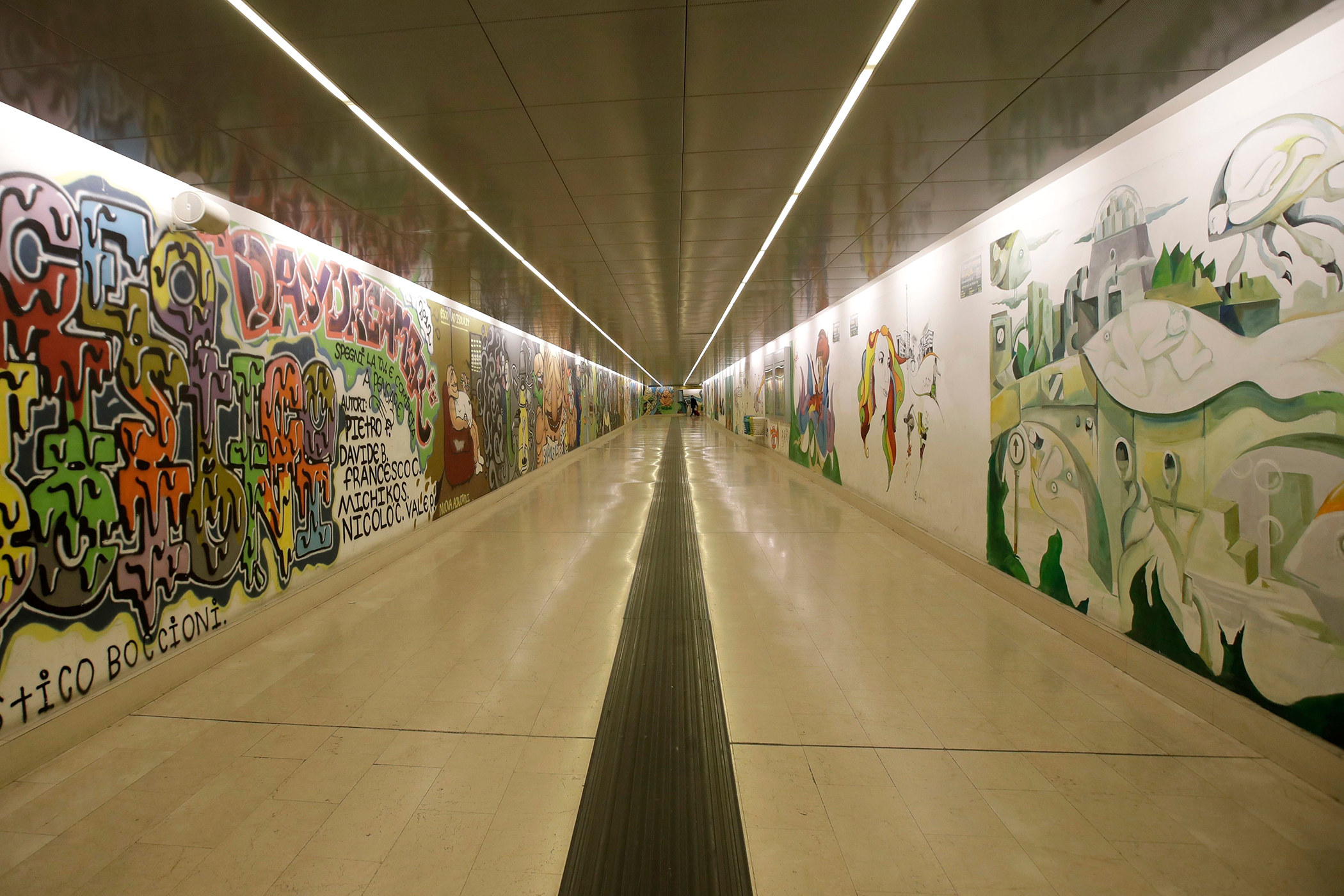 Murals adorn the walls of an empty subway station in Milan, Feb. 28.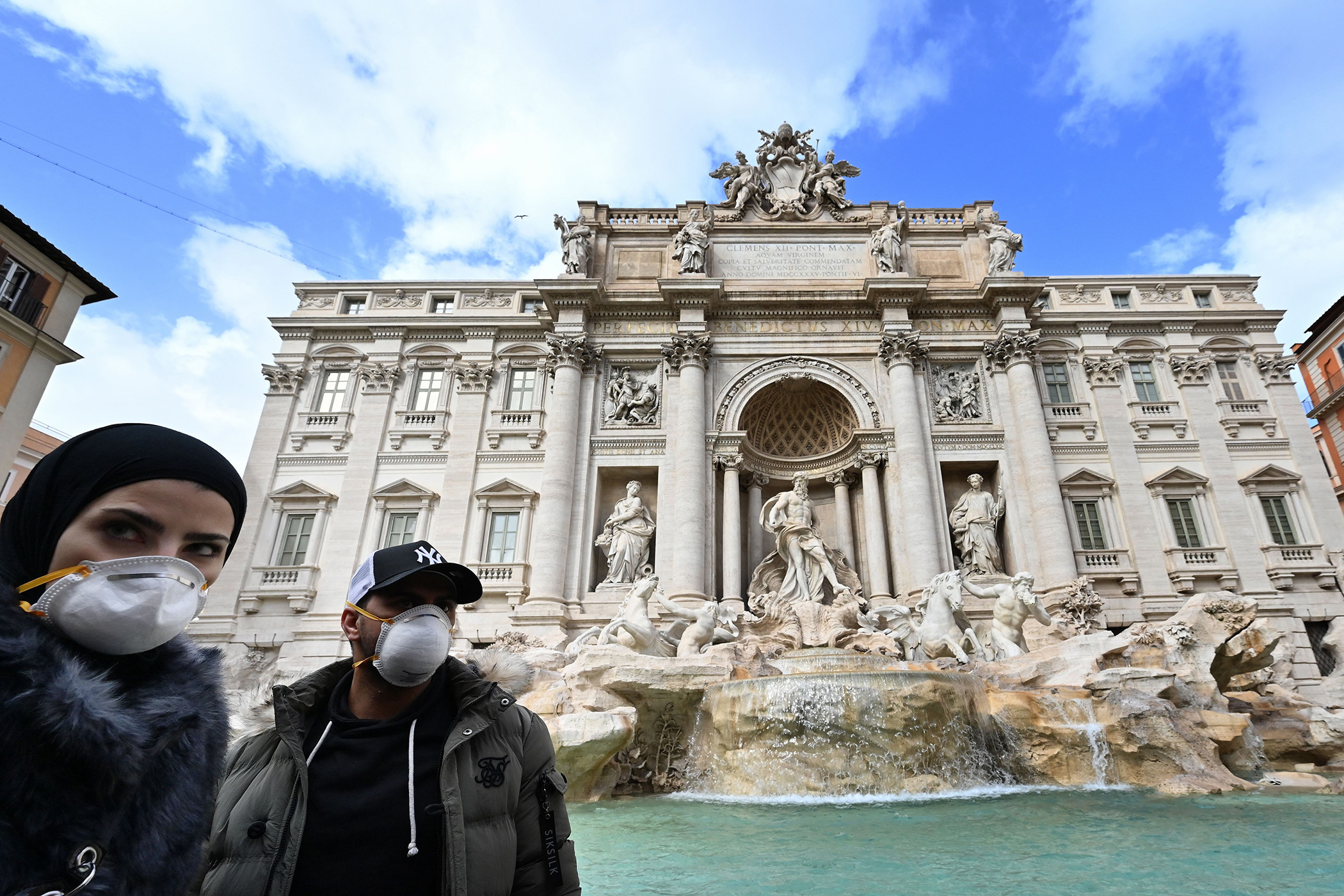 Tourists wear protective masks in front of the Trevi Fountain in downtown Rome, March 3.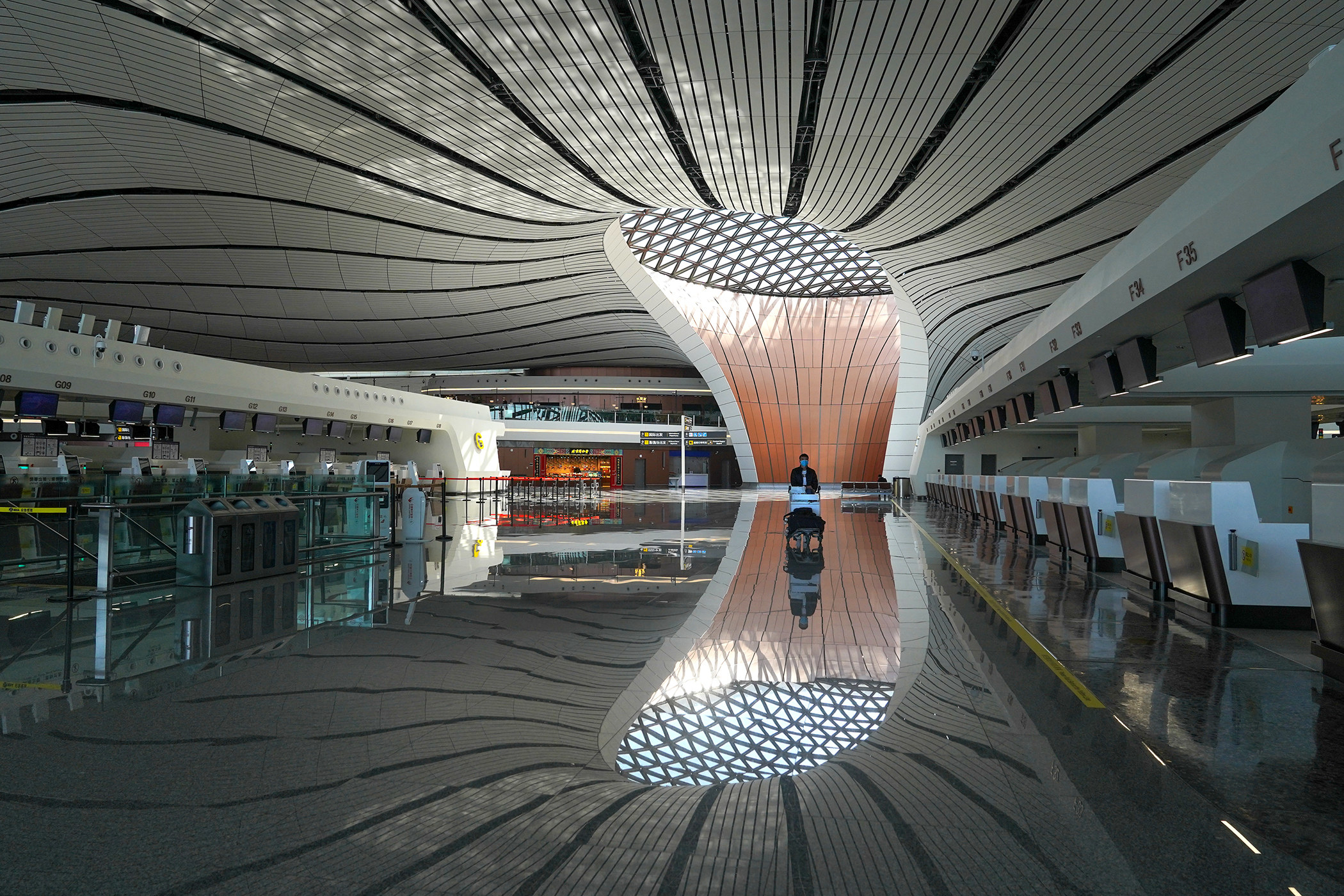 A passenger walks in the empty check-in area of the recently opened Beijing Daxing International Airport, March 3.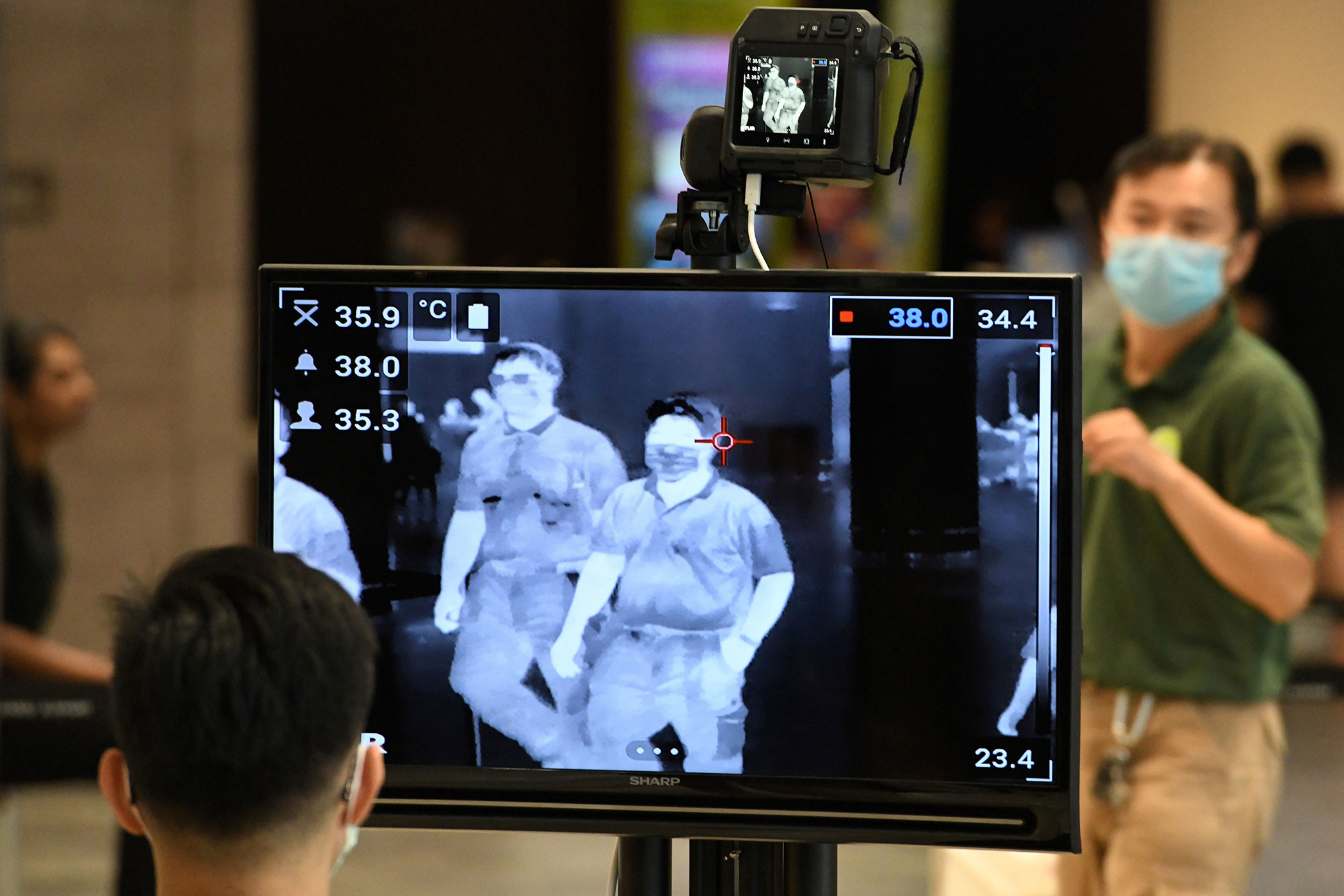 A man wearing a protective face mask walks past a temperature screening check at Changi International Airport in Singapore, Feb. 27.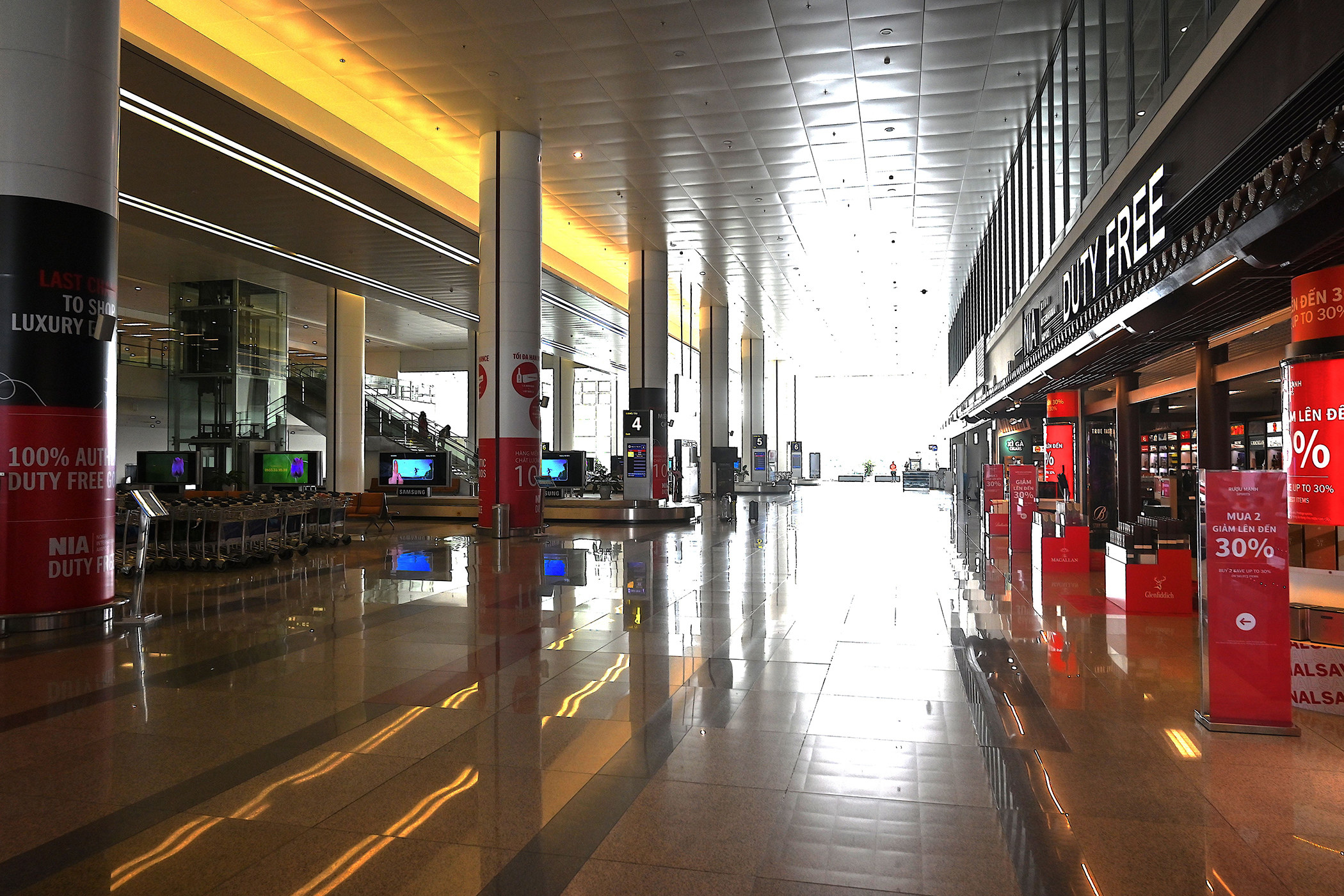 The arrival hall of Noi Bai International Airport in Hanoi, Vietnam, is empty on Feb. 27 as the number of air travelers has plummeted amid fears over the spread of COVID-19, the illness caused by the new coronavirus.
A carriage on the Hakone Romancecar train is nearly empty as it travels from Shinjuku to Hakone in Japan, March 3.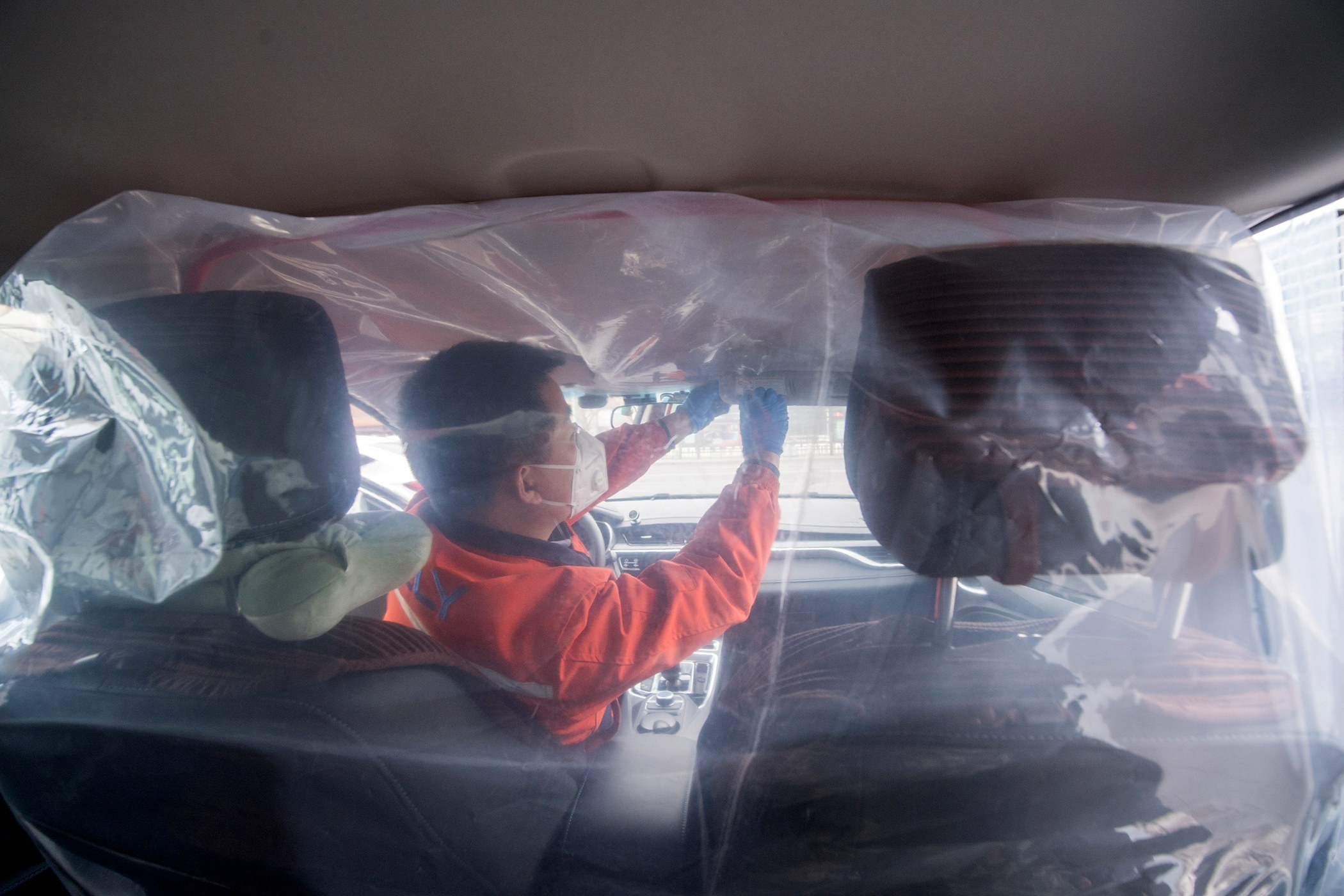 A worker in Taiyuan, China, installs plastic film to separate the front seats from the back inside a vehicle for a car-hailing service as the country is hit by an outbreak of the novel coronavirus.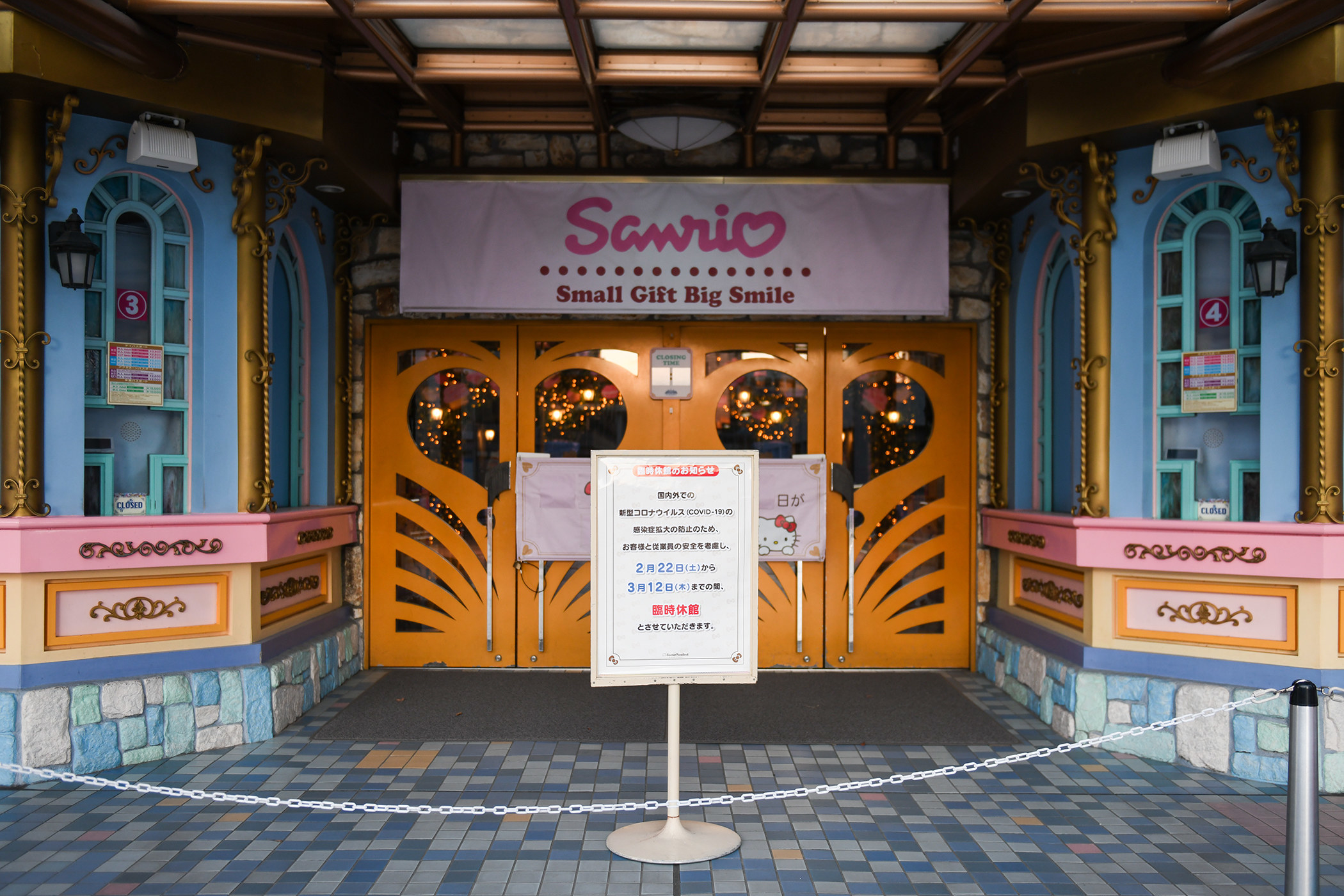 A closure sign in front of an entrance to the Sanrio Puroland theme park in Tokyo, temporarily closed due to the coronavirus, Feb. 27.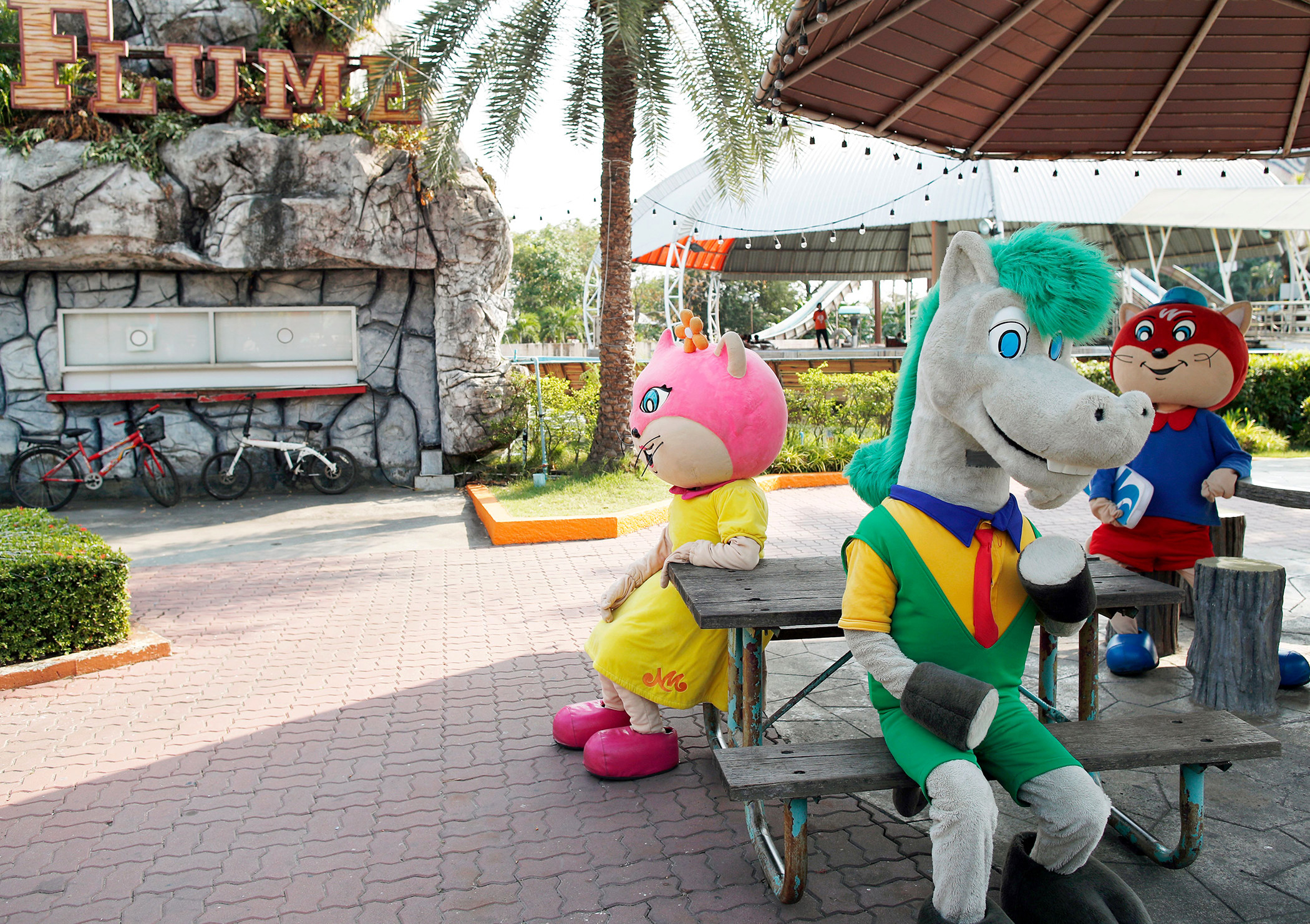 Workers wearing cartoon mascot costumes wait for visitors at the deserted amusement and water park Siam Amazing Park in Bangkok, March 3.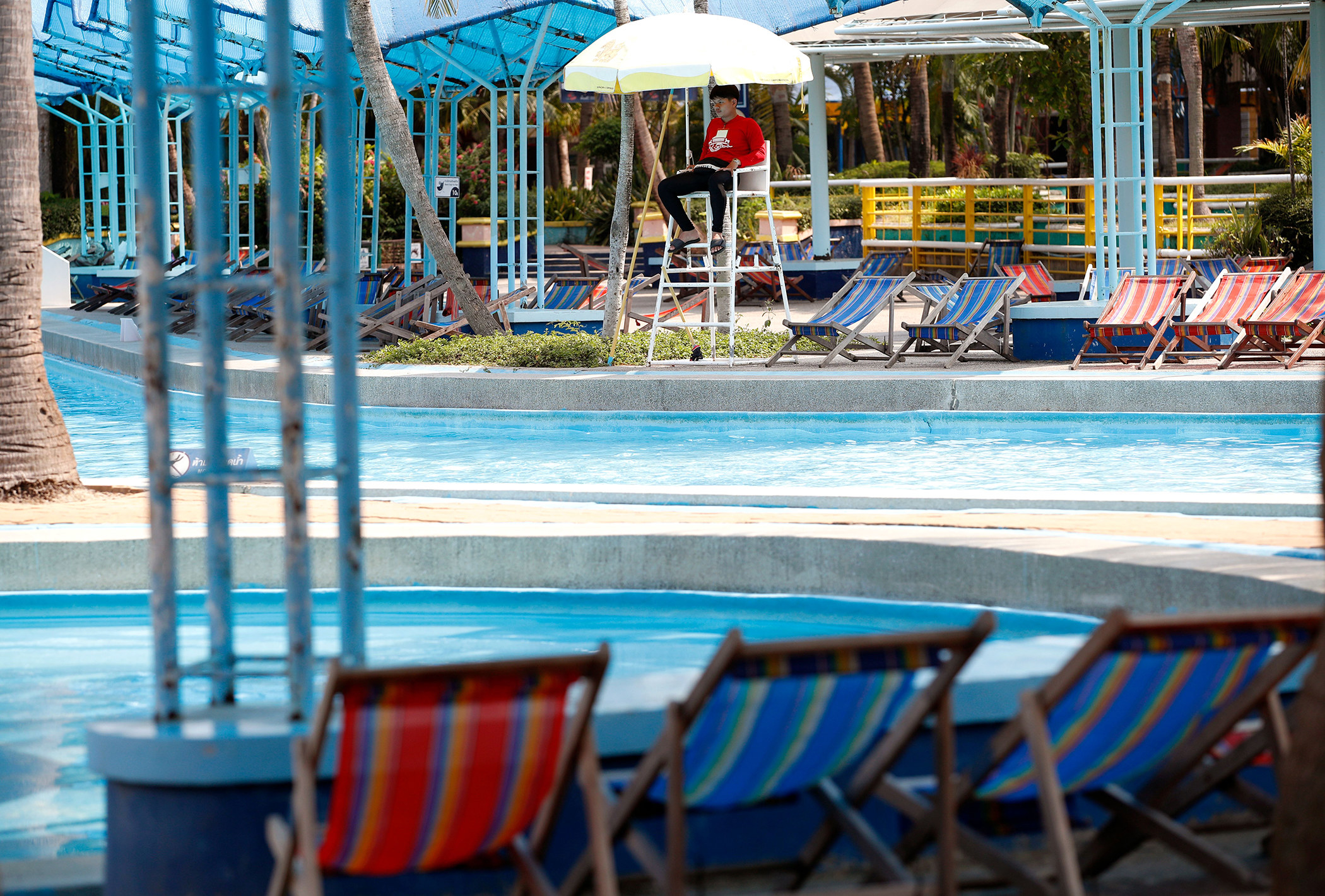 A lifeguard on duty keeps watch over a pool next to a line of empty deck chairs at a deserted Siam Amazing Park, an amusement and water park in Bangkok, March 3.
Players of FC Internazionale warm up in an empty Giuseppe Meazza Stadium to avoid spreading of the coronavirus ahead of a match in Milan, Feb. 27.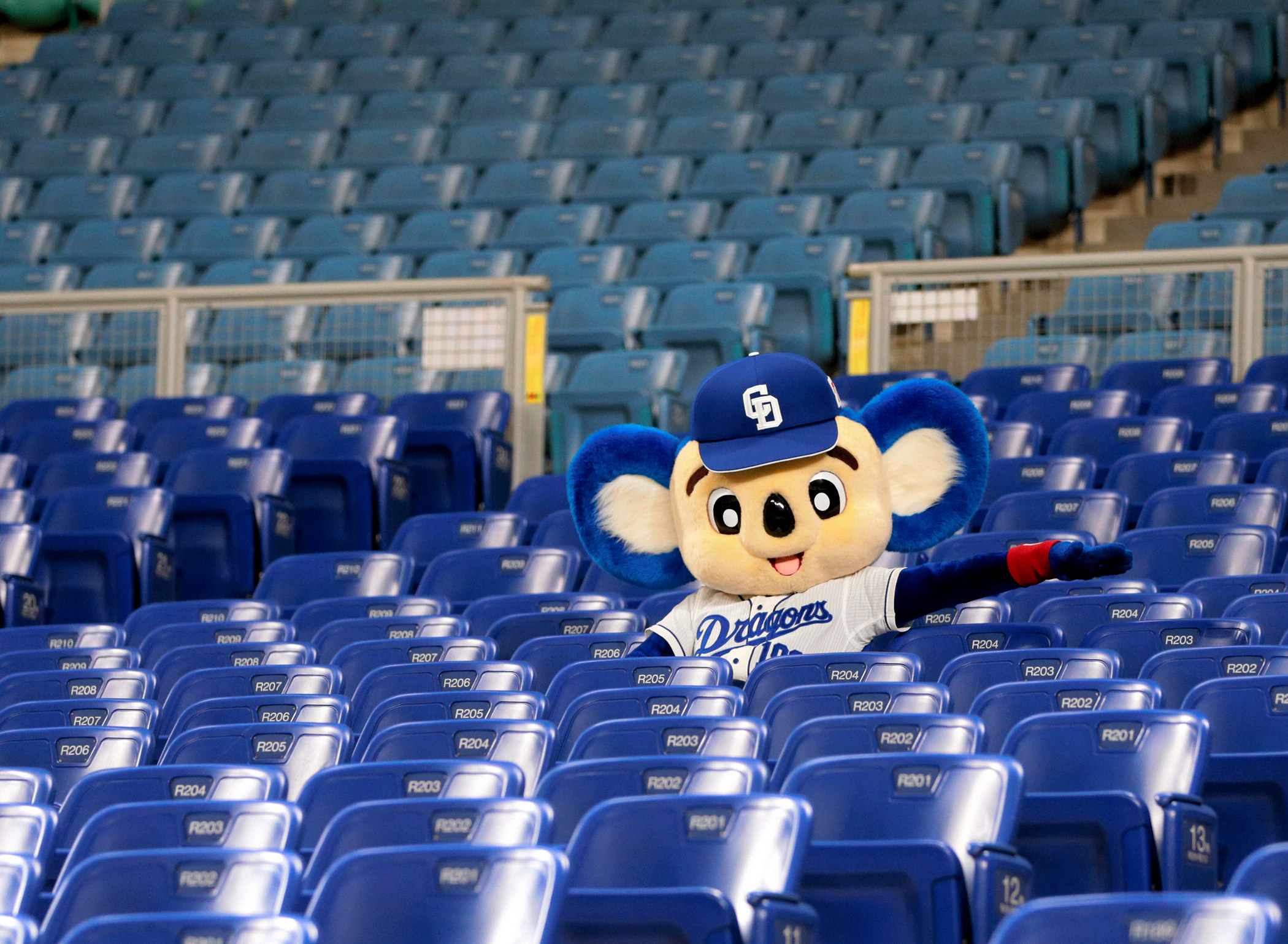 Chunichi Dragons mascot Doala is seen in the empty stands as a baseball spring training game between Hiroshima Toyo Carp and Chunichi Dragons is held behind closed doors at the Nagoya Dome in Nagoya, Japan, Feb. 29.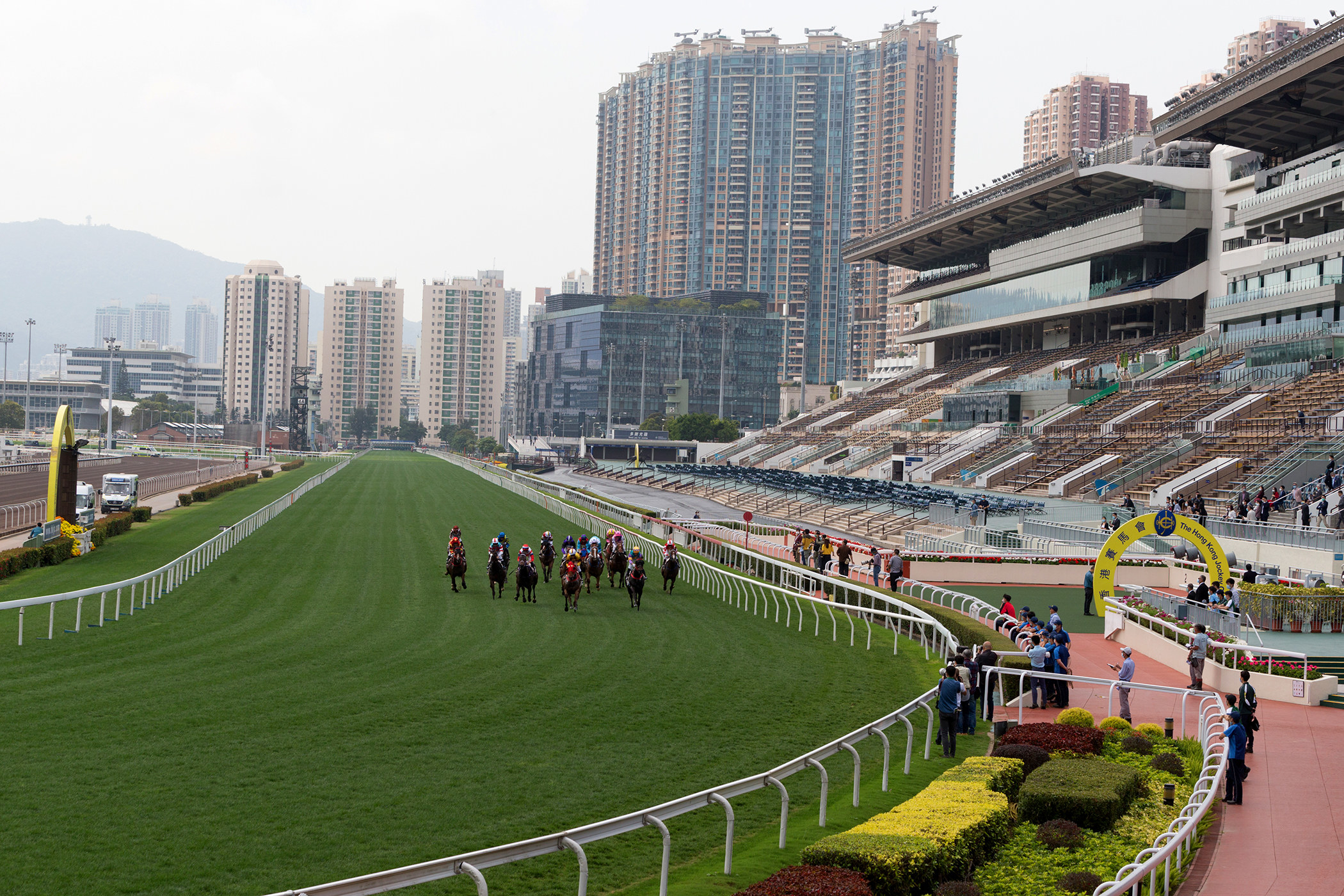 Horses gallop past the empty public stands at the Sha Tin Racecourse in Hong Kong, March 1. The public areas at the Sha Tin Racecourse are shut down due to coronavirus fears.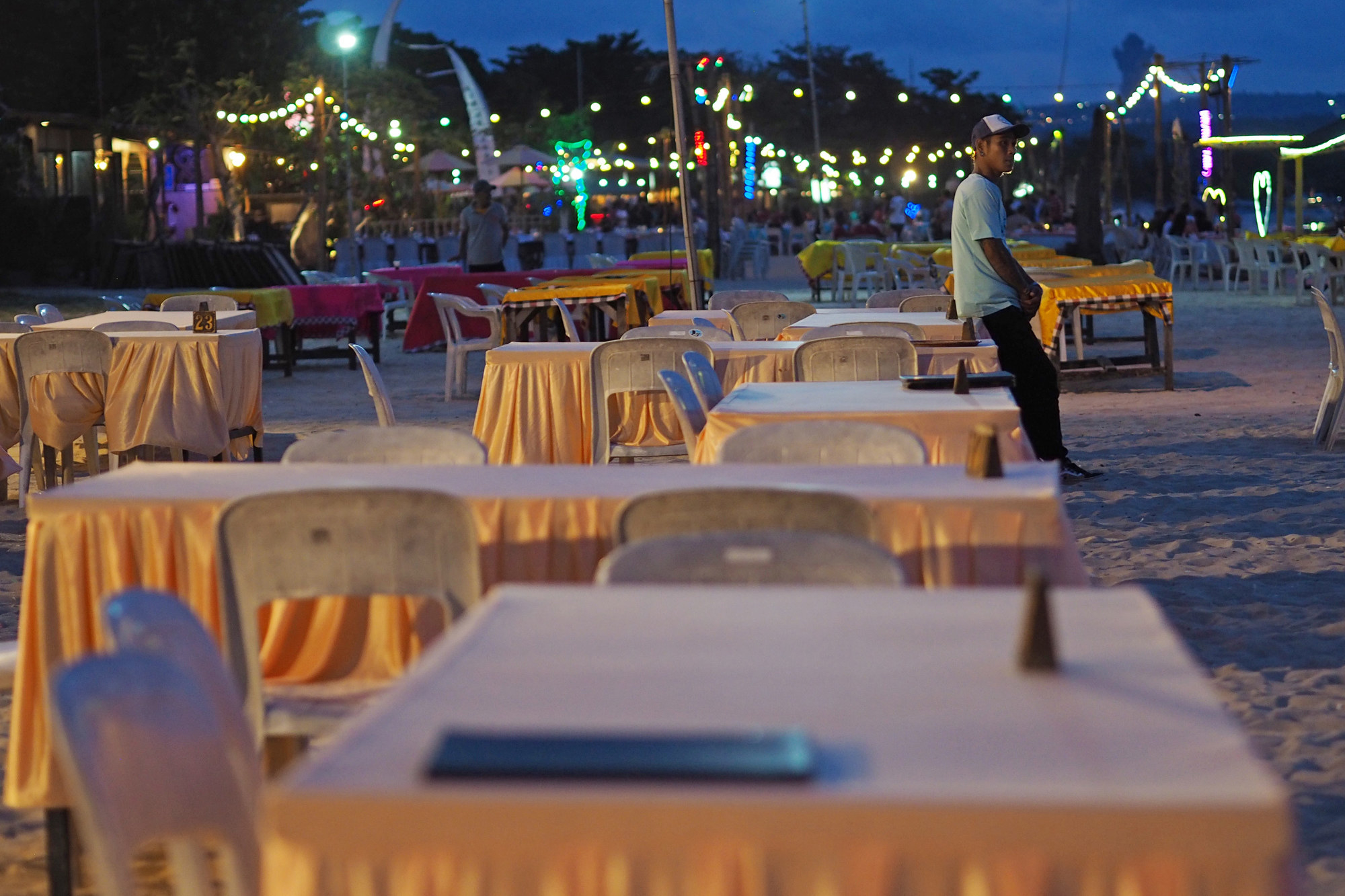 Bali's Jimbaran Beach is empty due to the coronavirus outbreak, March 3.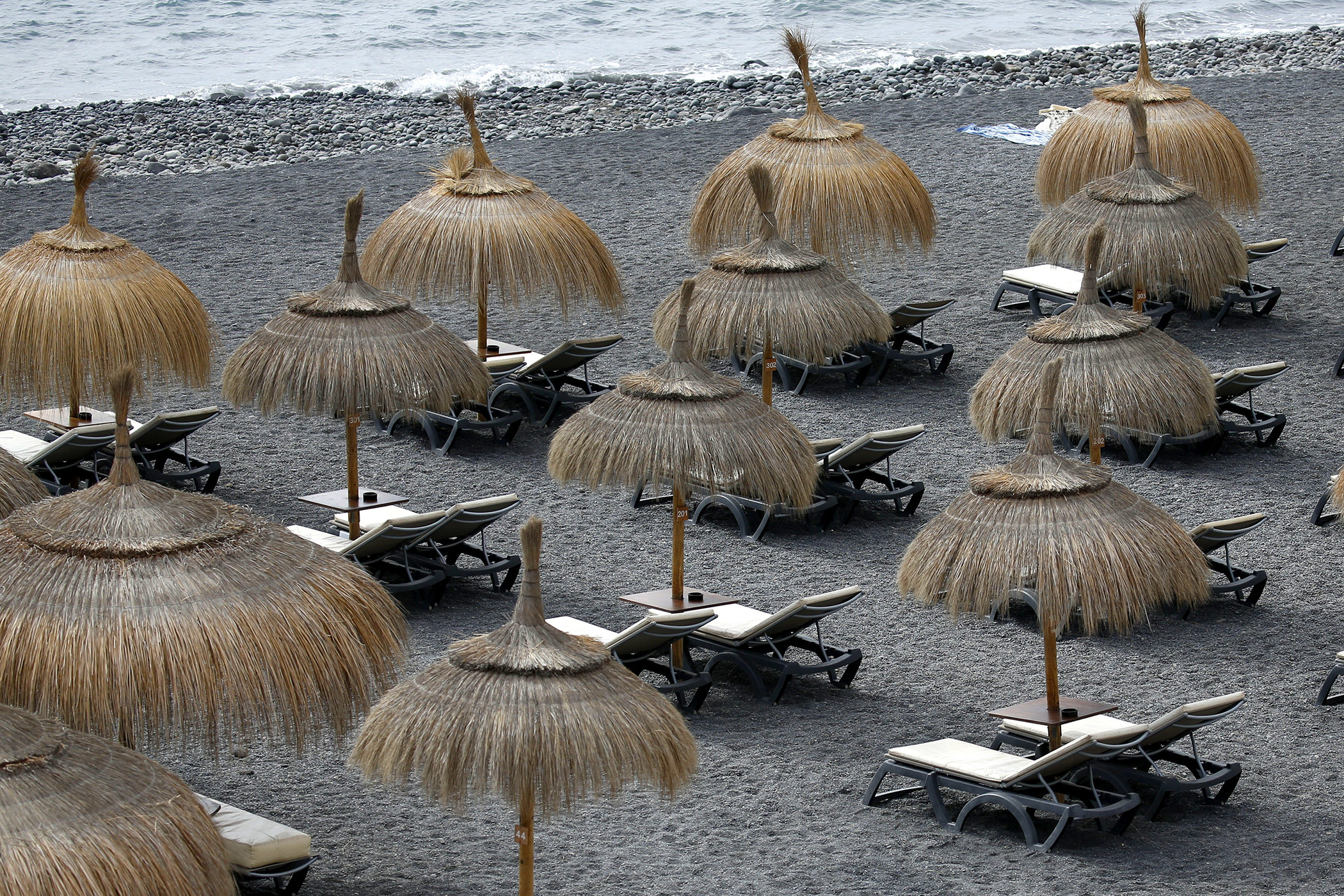 Sun beds lie empty at La Caleta Beach on the Canary island of Tenerife, Spain, Feb. 27.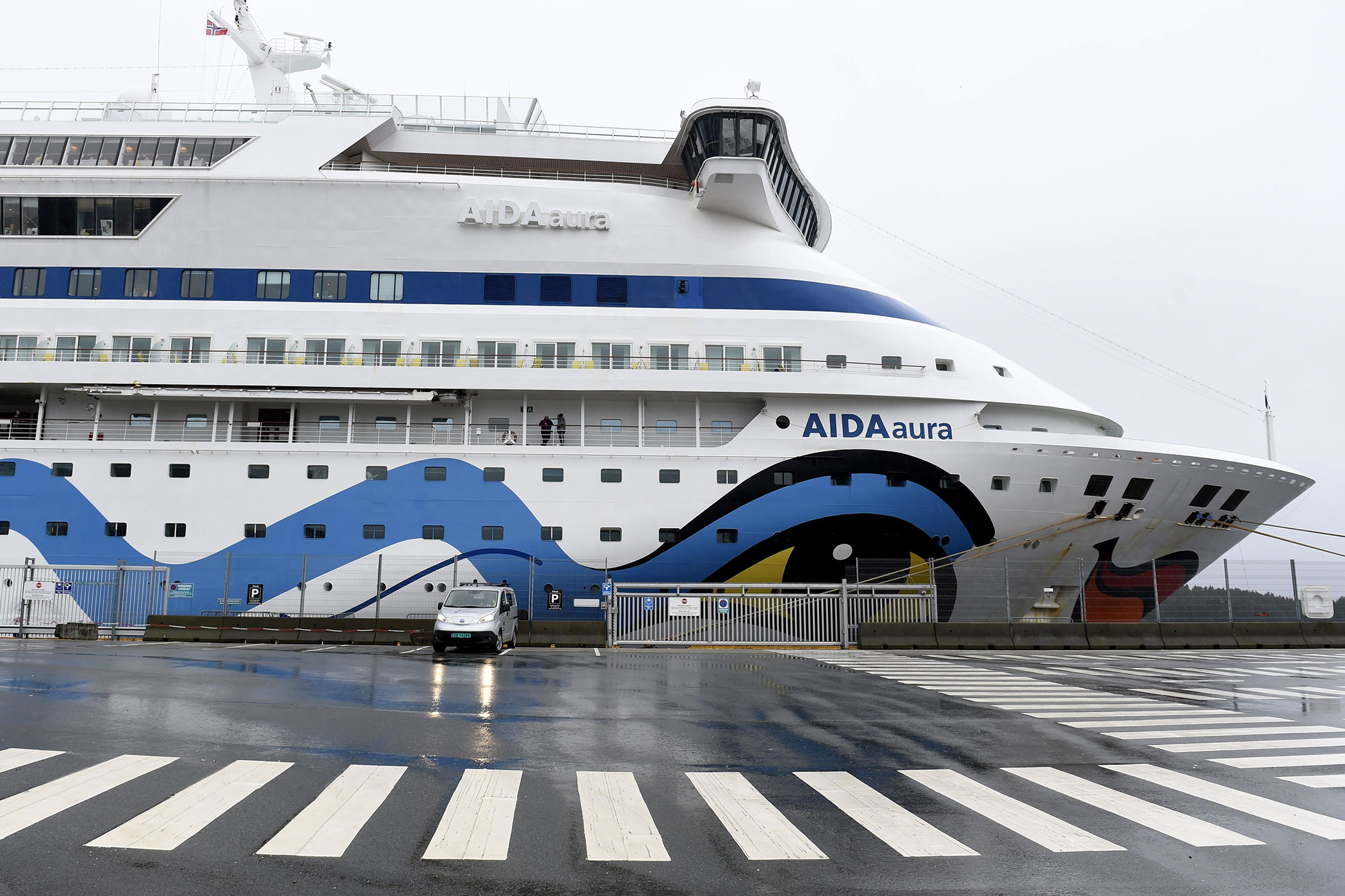 The German cruise ship Aida Aura is seen docked in Haugesund, Norway, on March 3, as it awaits an answer as to whether two quarantined passengers have been infected with the coronavirus.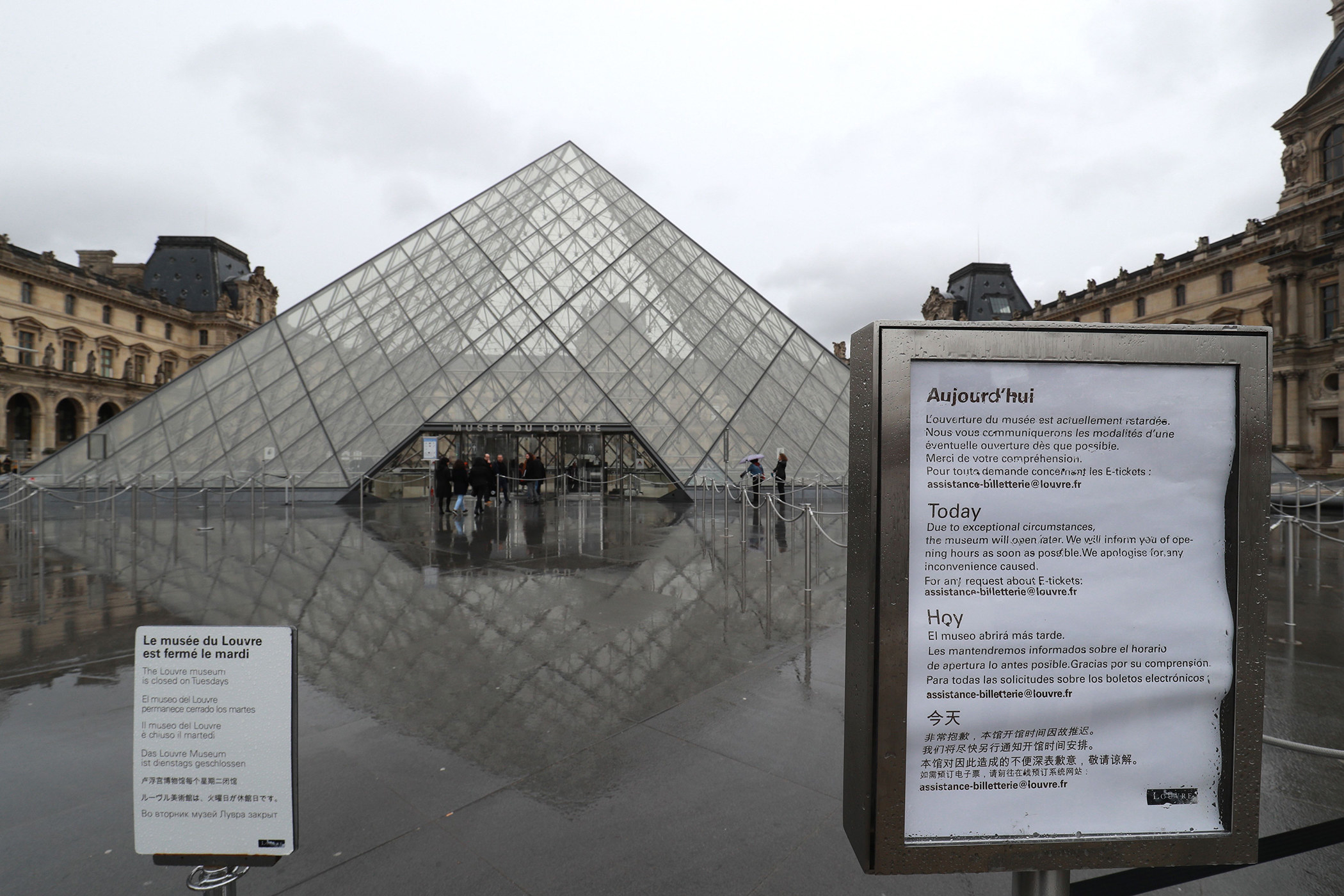 A sign explaining the closure of the Louvre Museum is placed outside its main entrance in central Paris, March 2.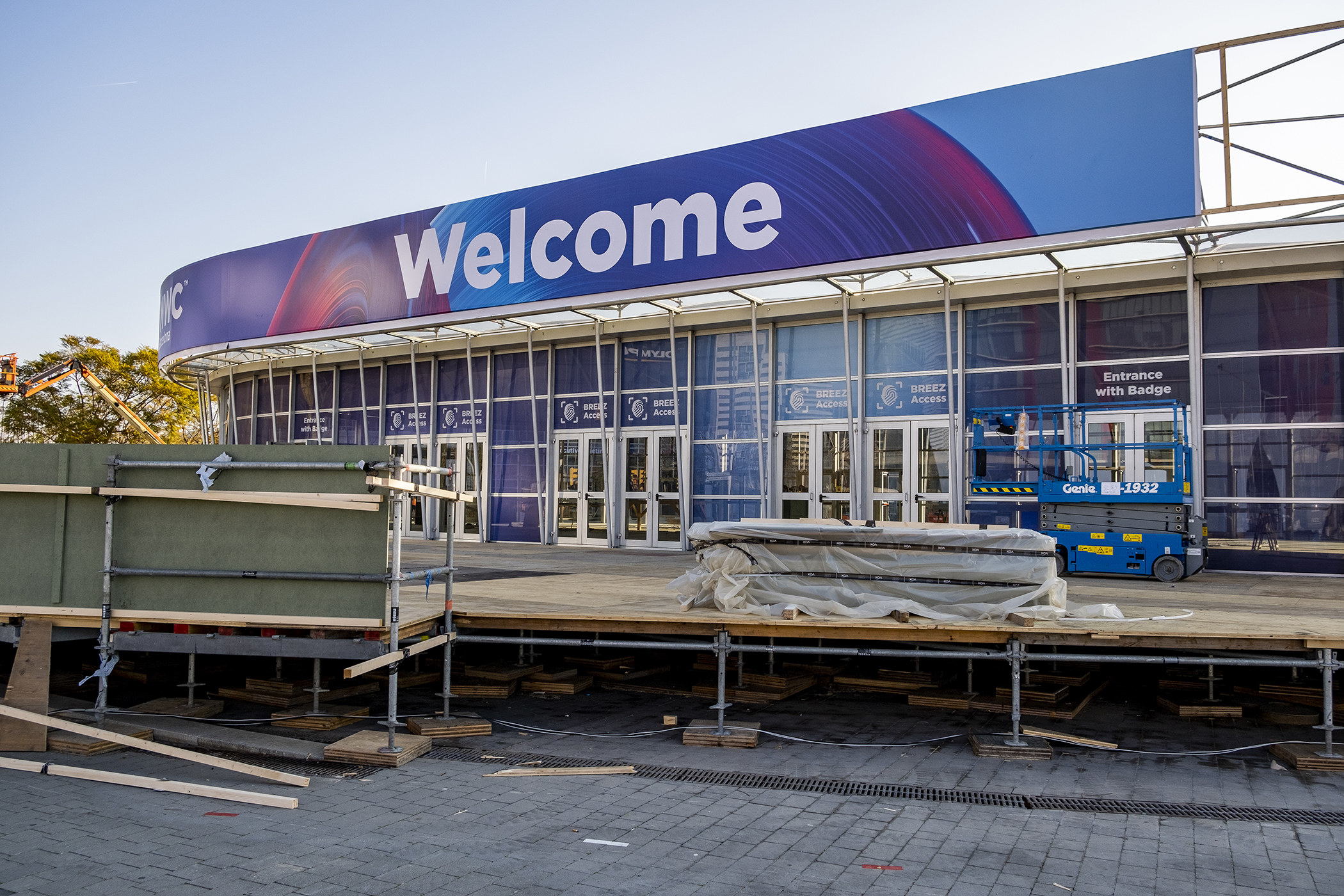 The main gate of the MWC 2020 site in Barcelona is empty, with no activity after the annual trade show was canceled, Feb. 13.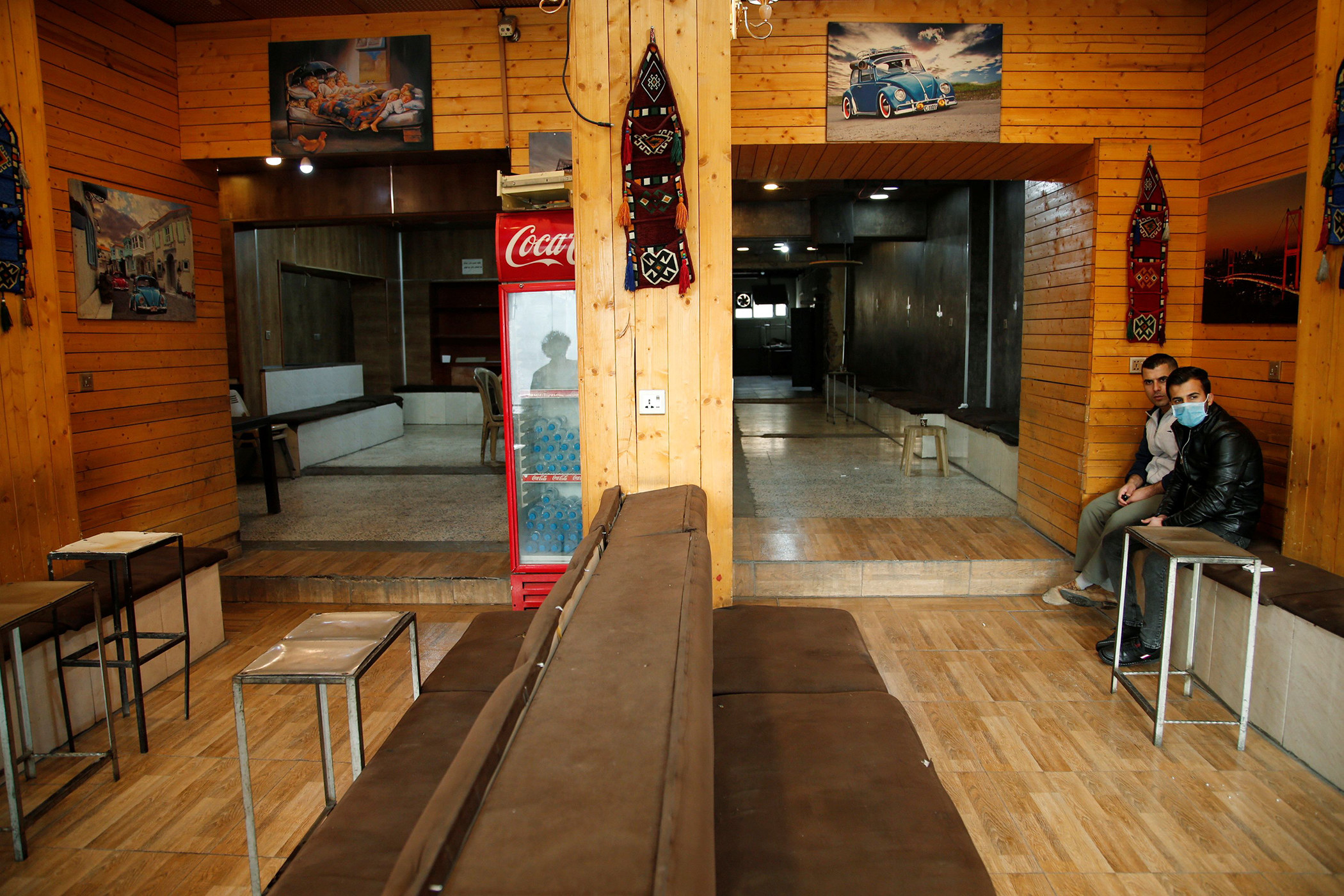 Young men sit in an empty café after a ban on smoking hookah in Erbil, Iraq, March 2.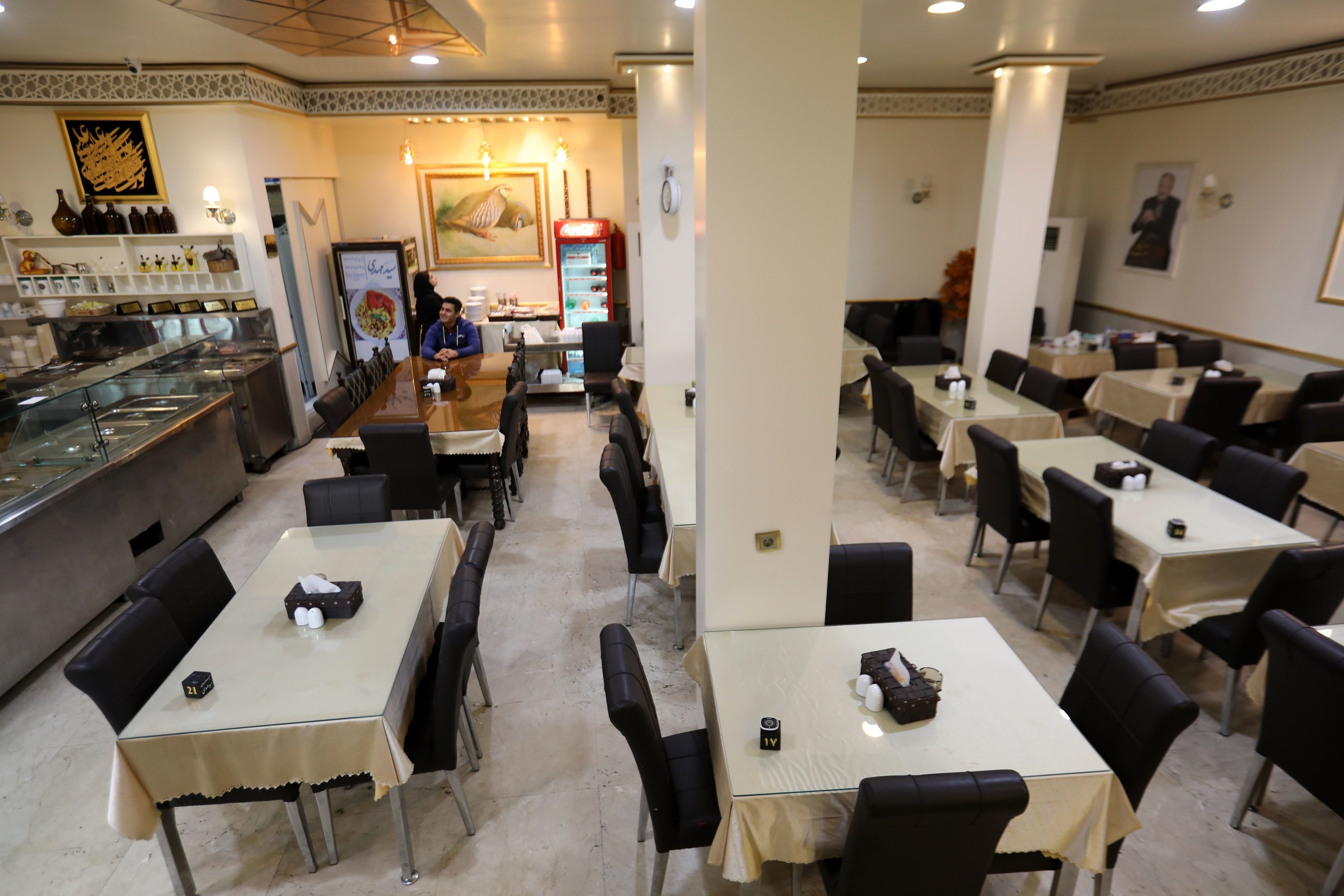 An empty restaurant is pictured in Tajrish Bazaar in the Iranian capital of Tehran, Feb. 29.
Restaurant staff wait for customers along a largely empty Haji Lane, as tourism declines following the coronavirus outbreak in Singapore, March 3.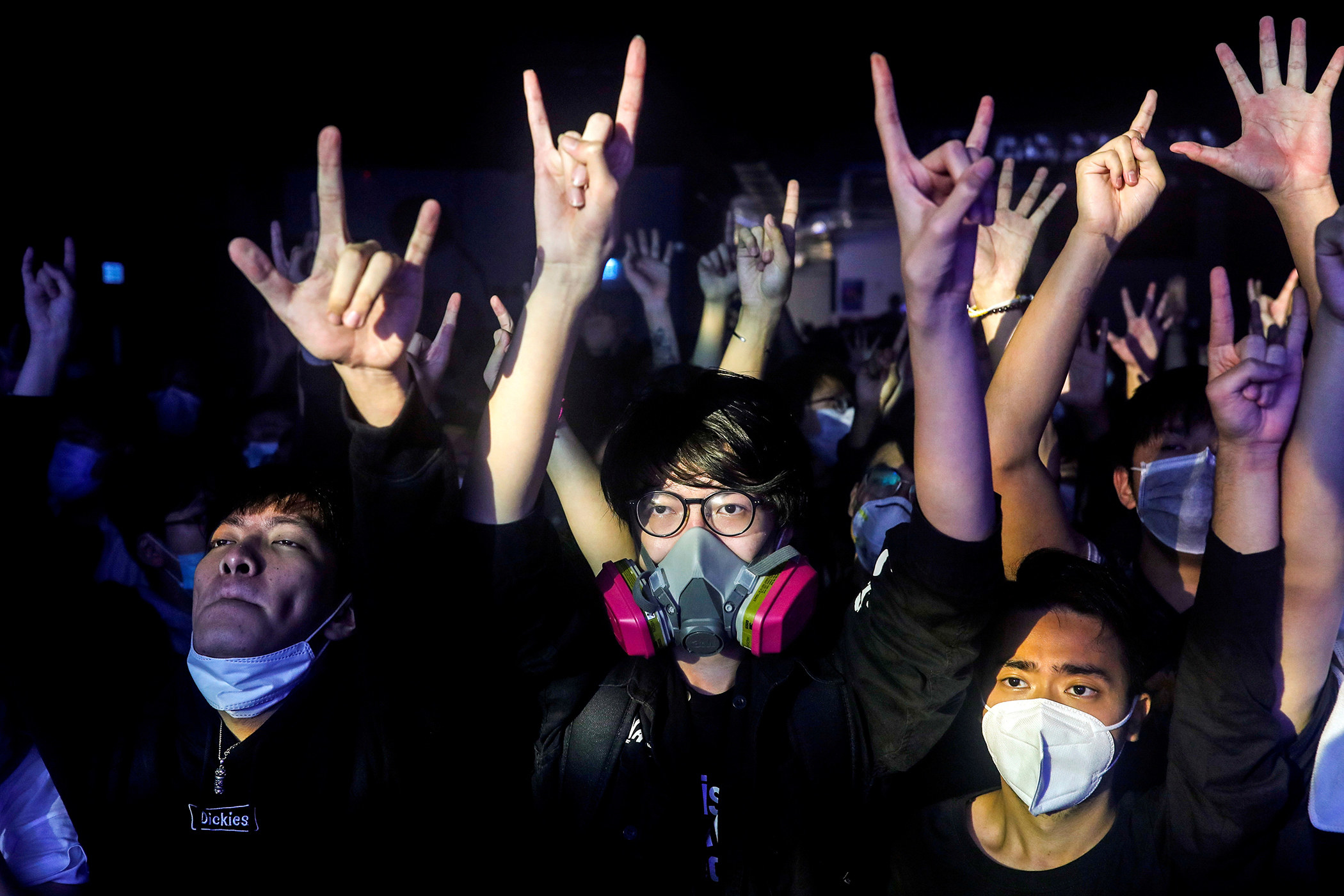 Fans wearing protective masks react while enjoying a band's performance at the This Town Needs venue in Hong Kong, Feb. 27. The concert marked the club's last concert as business plummets due to fear of the coronavirus.

More on this
These Pictures Show The Buying Frenzy Ahead Of A Potential Coronavirus Outbreak In The US

Gabriel H. Sanchez

·

March 2, 2020
The Coronavirus Has Likely Been Spreading Through Washington For Weeks, Scientists Said

Stephanie M. Lee

·

March 3, 2020
These Conferences And Events Have Been Canceled Due To Coronavirus

Alex Kantrowitz

·

March 3, 2020
Health
Gabriel H. Sanchez is the photo essay editor for BuzzFeed News and is based in New York City.

Contact Gabriel H. Sanchez at [email protected]

Got a confidential tip? Submit it here.
Source: Read Full Article