Who Is Dolly Partons Nephew?
Dolly Parton's nephew has brought new sounds to one of her most iconic songs, "9 to 5." On August 3, Sabyn Mayfield released his own hip-hop take on the classic called "9 to 5 to 9," which features both his and the country legend's voice. On YouTube, he thanked his aunt "for the privilege of reimagining" her song that appears on Mayfield's debut EP "Halfway There," which dropped on July 30. "What a journey it's been and how excited I am to share these songs with you," he wrote on Instagram. "I hope you enjoy listening to them as much as I enjoyed making them."
While the rapper may not be a super recognizable name to the mainstream music scene, being related to the Queen of Country will surely help his career. Based on his Instagram account, Mayfield has a son named Trent and appears to be in a relationship. Scroll ahead to learn more about the musician, including where his relationship with Parton stands and how he was able to reconnect with his dad, Randy, before his death.
Sabyn Mayfield and Dolly Parton are not close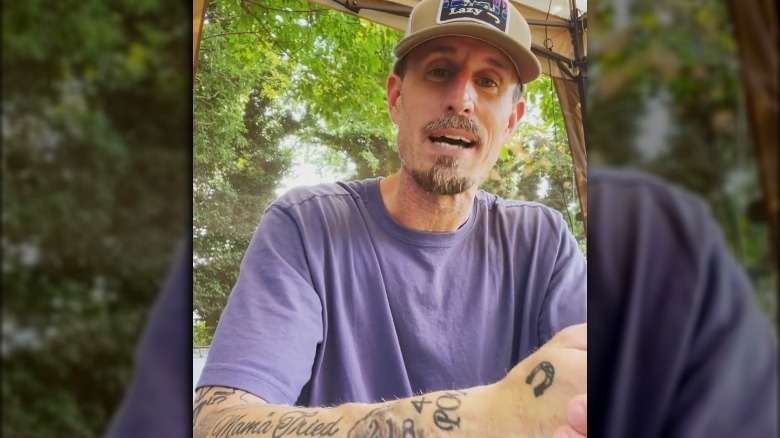 Sabyn Mayfield told People he and his aunt Dolly Parton do not have a close relationship, but that "everything that people say about her is true." The rapper explained, "She is very kind and very supportive and very gracious to me. We are not close and we don't spend a lot of time together, but she was so encouraging to me when I came to her with my new version of '9 to 5.'" He also revealed she told him he could be creative with her song. "I played it for her and she was like, look, you have my blessing to do whatever you need to do with this," Mayfield added. "She's an amazing person."
The country legend publicly supported her nephew, according to his Instagram account. "I am very proud of my nephew Sabyn. Like his dad, my brother Randy, Sabyn has a great gift for music. And I'd like to think he gets a little of that from me. Lol!" she wrote. "Although I don't rap, I'm wrapped up in the idea and hopes of a bright music future for Sabyn." In his caption, Mayfield praised his aunt, adding, "Very special acknowledgment from the Queen herself."
Sabyn Mayfield had a 'complicated' relationship with his late father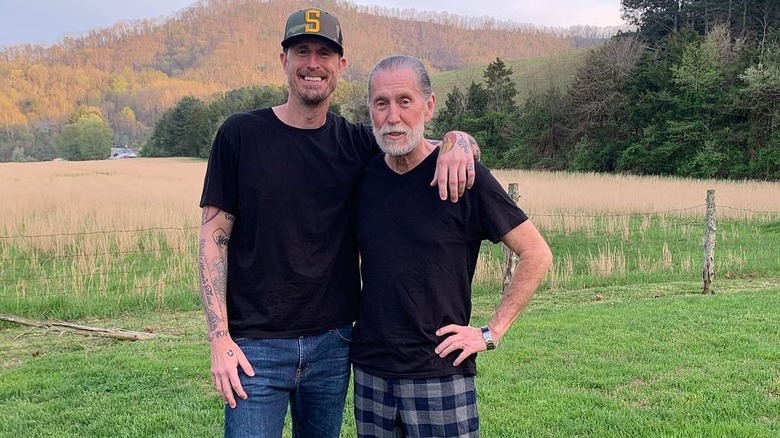 Sabyn Mayfield is related to Dolly Parton through his father Randy Parton, who is the country singer's brother. According to People, the rapper "had limited contact" with his dad after his mom, Laray Mayfield, moved him to Los Angeles from Tennessee and referred to their relationship as a "complicated situation." But when Randy was diagnosed with his cancer and didn't have much longer to live, the father and son reconnected.
"The time that we spent together more than made up for the time that we spent apart," Mayfield told People. "He told me that he loved me and that he was proud of me and that he thought I was really talented. There was just a lot of stuff that didn't need to be said."
Randy died on January 21 at the age of 67. Mayfield paid tribute to his dad via Instagram on Father's Day, writing, "Our relationship was a long and winding road that came back together at exactly the right time and place." He added, "Surrounded by family I spent the last year meeting for the first time, we were able to celebrate his life with love, laughter and music. I would never have imagined how beautifully our relationship would have panned out."
Source: Read Full Article