Why Tupac Described a Shakespeare Play as 'Some Serious Ghetto Sh*t'
Considering he only lived to 25, Tupac Shakur (1971-96) packed a lifetime of activity into his short time on earth. Professionally speaking, "2Pac" got started around the age of 18, when he jumped aboard the vaudevillian freak-show that was the Digital Underground.
If you watch the video for "The Humpty Dance" (1990) closely enough, you'll see a young 2Pac as one of the two backup dancers behind MC Humpty Hump. That track became so big it led to instant fame for Digital Underground. And a movie opportunity followed.
Once 2Pac got his chance on-screen, he couldn't be stopped. A featured part in Digital Underground's "Same Song" video proved Pac had a knack for screen performance. To those who watched his rise to fame, that wasn't a surprise.
Before moving to California, the young Tupac attended the Baltimore School of the Arts, where he studied acting and dance while writing poetry. That's likely where he first read the work of William Shakespeare. Later, he described the timeless nature of Shakespeare's appeal.
Tupac said 'Romeo and Juliet' was like a tale of LA gang strife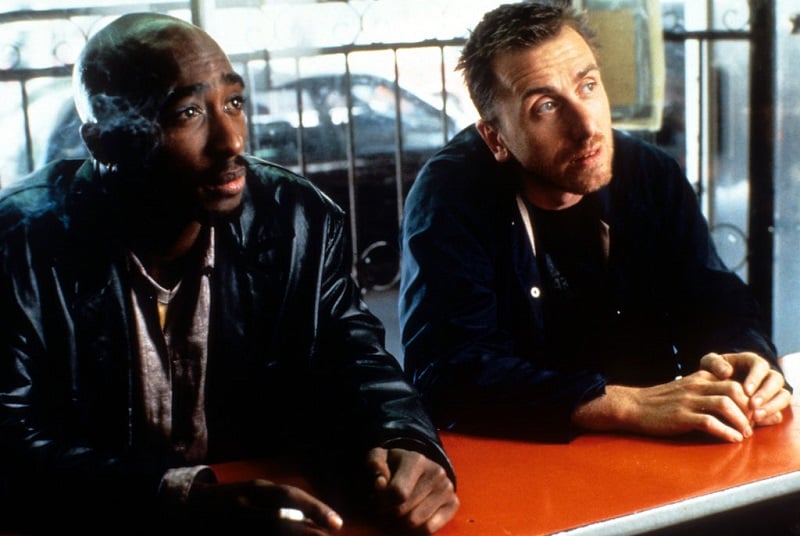 After 2Pac and Digital Underground made cameos in Dan Aykroyd's Nothing But Trouble, Pac landed his first major role in a feature film (Juice, co-starring Omar Epps) in 1992. According to Money-B, the other backup dancer in Digital Underground, 2Pac killed it at the audition.
"We get to the audition and I go in there and I just totally fall on my face. I was terrible," Money-B told Rolling Stone in 2017. "And I walk out. Tupac goes in there and he's in the room auditioning. All the sudden you hear clapping."
Indeed, 2Pac had nailed down the role of Bishop. The following year, he starred in Poetic Justice (1993) opposite Janet Jackson. Meanwhile, his rap career began taking off as well. And as Pac's fame grew, he began having run-ins with the law.
In 1995, after serving time in prison, 2Pac wanted to emphasize his background in the arts — and downplay his involvement in gang life. "I am not a gangster and never have been," he told the LA Times. And he pointed out why Shakespeare remains relevant.
"Look at Romeo and Juliet — that's some serious ghetto sh*t," he said. "You got this guy Romeo from the Bloods who falls for Juliet, a female from the Crips, and everybody in both gangs are against them. So they have to sneak out and they end up dead for nothing. Real tragic stuff."
2Pac also had a take on Lady MacBeth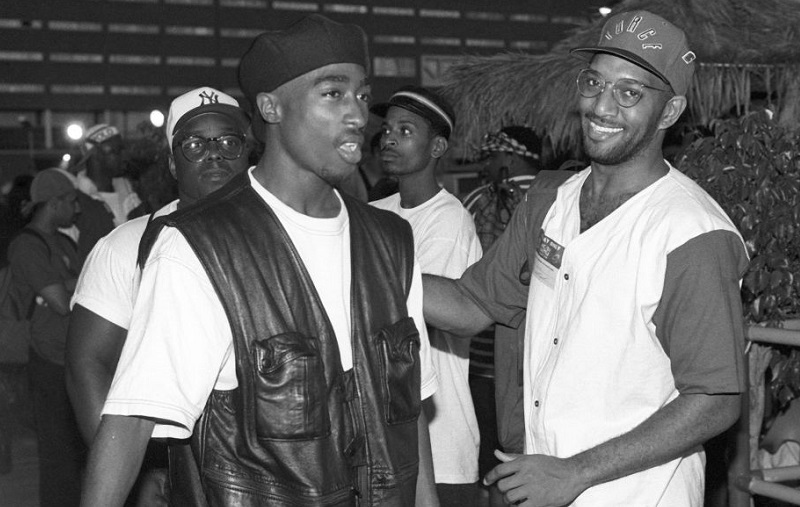 2Pac made it clear that he was familiar with more than one Shakespeare tragedy. "Look how Shakespeare busts it up with Macbeth," he told the Times in the same interview. Pac emphasized how Lady MacBeth took "a happy man" and got him to do her evil bidding.
Again, Pac recognized the timelessness of the story — and even connected it to '90s rap. "After he commits the murder, the dude starts having delusions just like in a Scarface song," he said. "I mean the king's wife just screws this guy's whole life up for nothing. Now that's what I call a b*tch."
There's no telling how 2Pac's acting career would have gone had he survived. However, it's clear he would have had the opportunity to work with great actors and further hone his craft. Before he passed away, he worked with Mickey Rourke on Bullet (1996) and Tim Roth on Gridlock'd (1997).
Also see: The Only Times Biggie and 2Pac Rapped Together on Records
Source: Read Full Article