'90 Day Fiancé' Spoilers: Fans Spot Memphis and Hamza Filming in America Together with Baby
90 Day Fiancé: Before the 90 Days star, Memphis, was spotted by a fan with her husband, Hamza Mokni. The fan claimed they were filming for another TLC show with a baby. Here's everything we know so far.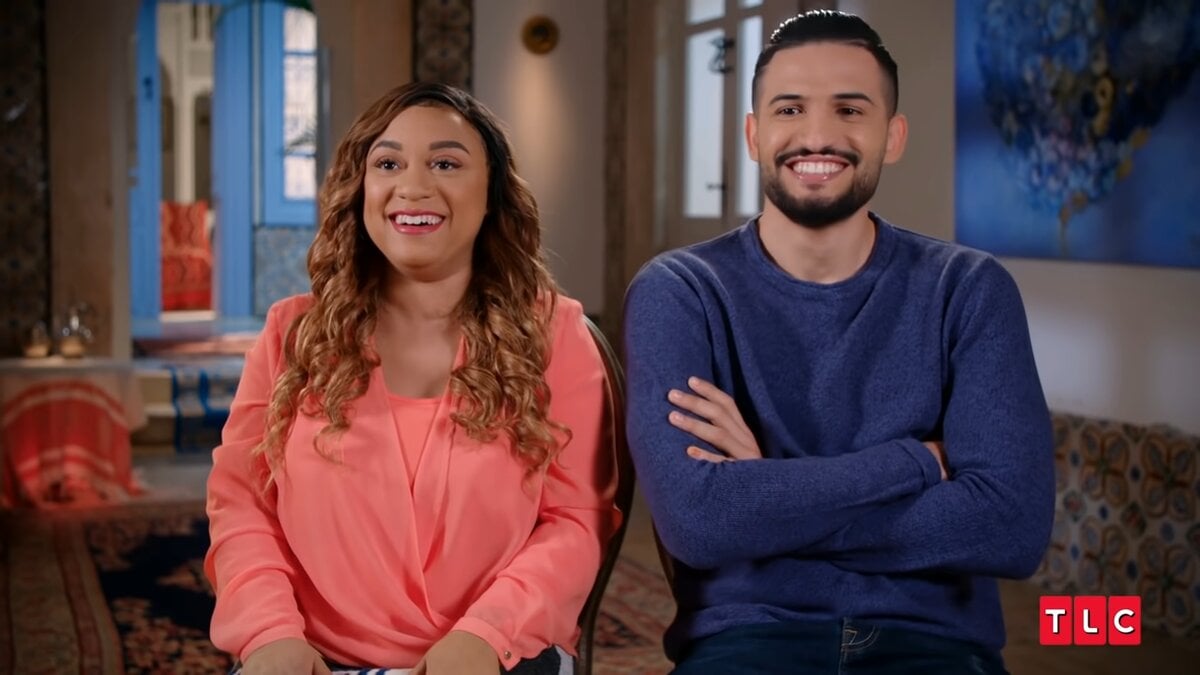 Hamza and Memphis get married in Tunisia
Memphis, a 34-year-old single mother of two, traveled from Muskegon, Michigan, to Kairouan, Tunisia, to be with the love of her life, 26-year-old Hamza. After months of video calls and texts, Hamza proposed to Memphis without ever seeing her in person.
She said yes and planned a two-week-long trip to meet Hamza for the first time in Tunisia. After meeting for the first time, the pair had issues communicating due to the language barrier and cultural differences. However, they still tied the knot in a two-day traditional Tunisian wedding celebration.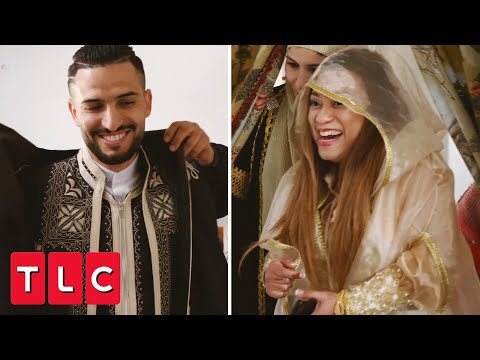 And it appears that the wedding celebration was legit and legal. Records viewed by InTouch confirm that Memphis is married. She changed her name, adding Hamza's last name, 'Mokni,' to hers. According to the outlet, Memphis registered to vote in Ottawa County, Michigan, in October 2021 under the name Memphis Chardell-Arden Mokni.
'90 Day Fiancé' fans spot Hamza and Memphis in America
So what happens when Memphis goes home to Michigan? There have been many rumors that Hamza and Memphis will be joining the cast of 90 Day Fiancé: Happily Ever After? Season 7.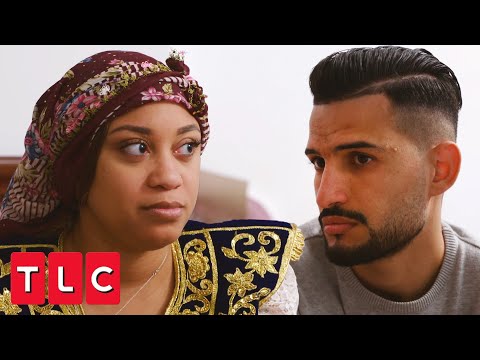 Some 90 Day Fiancé fans have claimed that they've seen Memphis and Hamza together in the United States with a baby. One fan commented on a TikTok from @thesarahfrasershow (via @truecrime_jankie), "Yes! She lives in my town. Seen him and the baby! 🙂 they are shooting in Muskegon right now with 90 day camera crew."
Memphis confims she had a baby
Since January 2022, rumors began circulating that Memphis was pregnant with Hamza's baby and that she had recently given birth. It started on January 9, when Memphis' alleged ex-boyfriend went to Twitter and wrote, "[Memphis] was pregnant with his baby she had the baby a few months ago."
On March 25, Memphis seemingly confirmed rumors when she posted a picture of a baby on her Instagram. She captioned the post, "God has truly blessed me with HEALTHY & BEAUTIFUL children. This is the best gift anyone could ask for! Unconditional love of a child! Innocent & True!!" Check out the Instagram post below:
https://www.instagram.com/p/CbhxjVNAH_5/
So far, Memphis hasn't revealed the baby's gender, name, age, or who the father is. Many fans believe that the baby is around 3 to 4 months old. If this Instagram photo of Memphis' baby is current, the baby would have been born around November or December 2021, which aligns with Memphis's ex's timeline.
It could be possible that Memphis and Hamza will appear on 90 Day Fiancé: Happily Ever After? The cast may be announced at the Before the 90 Days Season 5 tell-all finale.
90 Day Fiancé: Before the 90 Days airs Sundays on TLC and discovery+.
Source: Read Full Article